Carl Lewis – American Former Track and Field Athlete
Full name: Frederick Carlton Lewis
Date of birth: July 1, 1961 (age 55)
Place of birth: Birmingham, Alabama, U.S.
Nationality: American
Residence: Houston, Texas, U.S.
Height: 188 cm (6 ft 2 in)
Weight: 80 kg (180 lb; 13 st)
Father: William
Mother: Evelyn Lewis
Siblings: Carol Lewis, Cleveland Lewis
Spouse: Maria Lewis
Early Life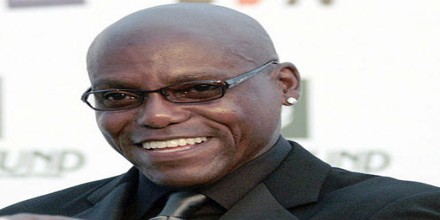 Carl Lewis, in full Frederick Carlton Lewis was born on July 1, 1961, in Birmingham, Alabama, U.S. He is an American former track-and-field athlete, who won nine Olympic gold medals during the 1980s and '90s. The most spectacular track and field athlete of the 20th century, he was responsible for turning the sport from its amateur status to a professional one. Lewis did not just earn himself a name and honor through the sport, but raised it from its sub-standard and incompetent level into a major international event. In a career spanning over two decades, he became a dominant sprinter and long jumper. He broke several records and created many, some of which till date remain unbeaten and unaltered. While his indoor long jump record stands undefeated till date since 1984, his winning streak of 65 consecutive victories in the sport is a feat that can hardly be matched. Furthermore, he created world record in 100m, 200m and 4 x 100m relay race. In his career, he won 10 Olympic medals including 9 gold, and 10 World Championships medals, including 8 gold. Furthermore, he won two and three gold medals in Pan American and Goodwill Games respectively.
After retiring from his athletics career, Lewis became an actor and has appeared in a number of films. In 2011, he attempted to run for a seat as a Democrat in the New Jersey Senate, but was removed from the ballot due to the state's residency requirement. Lewis owns a marketing and branding company named C.L.E.G., which markets and brands products and services including his own.
Childhood, Family and Educational Life
One of the most successful Olympic athletes of all time, Frederick Carlton Lewis was born July 1, 1961, in Birmingham, Alabama. Raised in Willingboro, New Jersey, Carl and his three siblings enjoyed a middle-class upbringing, one in which their parents, Bill and Evelyn Lewis, exposed them to a variety of arts and sports. With his mother, Lewis attended plays and musicals, and took classes in cello, piano and dance. His mother (née Lawler) was a hurdler on the 1951 Pan-Am team. His parents ran a local athletics club that provided a crucial influence on both Carl and his sister Carol. She became an elite long jumper, finishing 9th at the 1984 Olympics and taking bronze at the 1983 World Championships.
Despite belonging to a middle-class background, his parents exposed him to a wide array of sports since a young age, since both of them were professional coach and ran a local athletic club.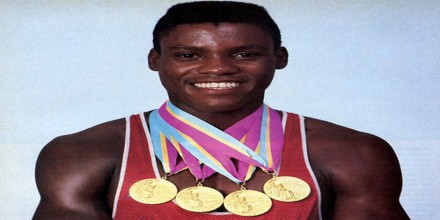 While initially short for his age, Lewis underwent a traumatic growth spurt at the age of 15, shooting up two and a half inches in just a month, forcing him to get around on crutches until his body could adjust to the change.
By the time Lewis was a senior in high school, he was one of the premier track and field high school athletes in the country. His long-jump mark that year of 26-8 ended up setting a new national prep record. Spurning the chance to stay local and attend Villanova University, Lewis enrolled at the University of Houston in 1980.
Personal Life
He turned a vegan in 1990 and attributed it to be the reason for his outstanding performance for the 1991s World Championship.
He was made a Goodwill Ambassador for the United Nations Food and Agriculture Organization. Additionally he became the official supporter for the Ronald McDonald House Charities and is a member of their celebrity board, called the Friends of RMHC
Playing Career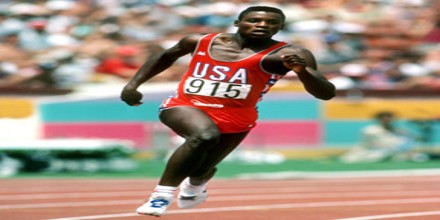 His first shot at long jump was when he turned thirteen. Soon, he became one of the top junior long jumpers in New Jersey. As he proceeded to senior years, he was counted among the top long jumpers of the world and premier athletes of the country.
In 1979, he broke the high school long jump record with a leap of 8.13 m, thus setting new national record. At the University of Houston, he was trained by Tom Tellez. He continued his pursuit in track and field and secured the 5th position in the world ranking of long jump.
Capitalizing on his athletic abilities, he sought to have a future in the same. In 1980, he qualified for the American team for the 1980 Olympics in the long jump and as a member of the 4 ×100 m relay team. As a result of boycott by Western nations, Lewis did not participate in 1980 Moscow Olympics. Instead he participated at the Liberty Bell Classic, an alternate meet for the Olympic boycotting nations. He won bronze and gold in long jump and 4 ×100 m relay, respectively.
Year 1981 marked a period of accomplishment. He became the number two long jumper in history, with a leap of 8.62 m and the fastest 100 m sprinter in the world in 10 seconds flat. He won his first national and NCAA title for the University of Houston in the categories of 100m and long jump.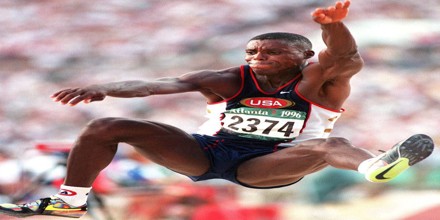 In 1983, he participated in the inaugural World Championships and bagged himself the top spot at the long jump, 100m race and 4 x 100m relay race. In the latter, he created a world record by winning the same in 37.86 seconds. Furthermore, he participated in TAC Championships as well. By 1984, his reputation of being the No 1 athlete rose by leaps and bounds quite literally. He entered the Olympic Games being the hot favourite and truly lived-up to the expectation by winning a historic feat of four gold medals, thereby matching Jesse Owen's feat. He won gold medals in 100 m, 200 m, 4 x 100m relay race and long jump.
In spite of winning four gold medals in a single Olympic, Lewis found it hard to get lucrative endorsement deals, since track and field was a low profile sport in America. His reputation was tainted with his lack of humility and flamboyant clothing. By 1985, his dominance in 100 m sprint was being challenged. In 1985 and 1986, Ben Johnson defeated him in 100m sprint as did others. The defeats caused much of a difference as he failed to retain the number one rank for the year 1986.
In the second season of World Championships in 1987, though he retained the gold medals in the category of long jump and 4 x 100m relay race, history was created as Ben Johnson surpassed him and created a world record in 100m race with 9.83 seconds.
Lewis went on to compete in three more Games: the 1988 Olympics in Seoul, South Korea; the 1992 Games in Barcelona, Spain; and the 1996 Games in Atlanta. In all, Lewis won nine gold medals, including a final gold in 1996 in the long jump. That same year, Lewis regained the ranking of No. 1 in the event, an astonishing 15 years after first claiming the top spot.
In addition, Lewis won eight career gold medals in the World Championships. His athleticism was so spectacular that the Dallas Cowboys drafted Lewis, who'd never played a down of college football, in the 12th round of the 1984 NFL draft. Two months later, the Chicago Bulls selected the track and field star in the 10th round of the NBA draft.
Lewis' long competitive career came to an end on August 26, 1997, following his participation in the 4×100 relay at the Berlin Grand Prix.
Despite his Olympic glory, Lewis has experienced a complicated relationship with the press and public. Never lacking confidence, Lewis has been dubbed by many as just plain arrogant.
Already sponsored by Nike when he was a student at the University of Houston, Lewis unsuccessfully tried to bat back the perception at the 1984 Games that he cared more about his commercial appeal than about the Olympics themselves. As a result of that perception, the swath of endorsements he expected after his winning performances never came.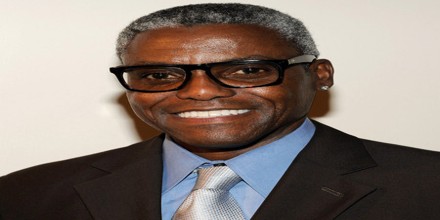 In addition, Lewis was quite vocal against fellow athletes who'd been caught, or were perceived to be, using steroids to gain a competitive advantage. His biggest target was Canadian sprinter Ben Johnson, who initially beat Lewis in the 100 at the Seoul games but was later stripped of his title after testing positive for a steroid. But in 2003 Lewis had to admit that he himself had tested positive for banned substances during the 1988 U.S. Olympic trials. In acknowledging the revelations, however, Lewis was far from contrite.
Awards and Honours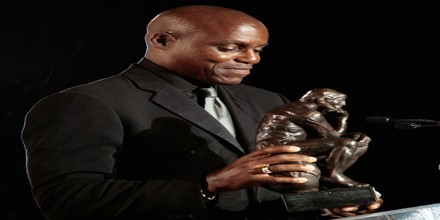 Lewis is the only man to successfully defend an Olympic long jump title.
Outdoors, Lewis jumped 14 of the 20 furthest ancillary jumps of all time. (Ancillary marks are those which are valid, but were not the furthest in a series.)
In 1999, Lewis was voted "Sportsman of the Century" by the International Olympic Committee, elected "World Athlete of the Century" by the International Association of Athletics Federations and named "Olympian of the Century" by Sports Illustrated. In 2000 his alma mater University of Houston named the Carl Lewis International Complex after him.
In 2016, Lewis was Inducted into the Texas Track and Field Coaches Association Hall of Fame
Personal best marks
100 m: 9.86 s (August 1991, Tokyo)
200 m: 19.75 s (June 1983, Indianapolis)
Long jump: 8.87 m (29 ft 1 in) 1991, w 8.91 m (29 ft 2 3⁄4 in) 1991 (both in Tokyo)
4 × 100 m relay: 37.40 s (United States – Marsh; Burrell; Mitchell; Lewis – August 1992, Barcelona)
4 × 200 m relay: 1:18.68 min (Santa Monica Track Club – Marsh; Burrell; Heard; Lewis – 1994; (former world record)