Jimmy Connors – American Former World No. 1 Tennis Player
Full name: James Scott "Jimmy" Connors
Date of birth: September 2, 1952 (age 64)
Place of birth: East St. Louis, Illinois
Residence: Santa Barbara, California
Height: 1.77 m (5 ft 10 in)
Turned pro: 1972
Retired: 1996
Plays: Left-handed (two-handed backhand)
Father: James Connors
Mother: Gloria Thompson
Spouse: Patti McGuire (m. 1979)
Children: Aubree Connors, Brett Connors
Early Life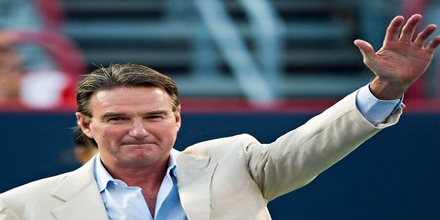 Jimmy Connors, byname of James Scott Connors was born on September 2, 1952, in East St. Louis, Ill., U.S. He was an American professional tennis player who was one of the leading competitors in the 1970s and early '80s and was known for his intensity and aggressive play. During his career he won 109 singles championships and was ranked number one in the world for 160 consecutive weeks.
A brilliant player, he also holds the honor of being the first male player in the Open Era to have held the top world ranking for more than five years in total. An athletic kid from a young age, Jimmy always loved to play tennis. His mother, a former tennis player herself, was a big support to him during his growing years. In fact, his mother was such a fan of tennis that she created a court in her backyard while she was pregnant with him! She taught him how to play tennis when he was a young boy and ensured that he got the best possible coaching as he grew up. He started competing at the national level as a kid of nine, and went from success to success from there. Famous for his strong arms, high energy, and dedication towards the game, he was equally notorious for his fiery demeanor and temper. After his retirement as an active tennis player he embarked on a career as a commentator and coach.
Childhood Life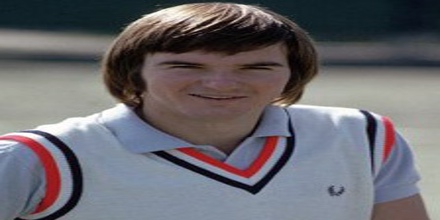 James Scott Connors Jr. was born on September 2, 1952, in East St. Louis, Illinois, to James Sr. and Gloria Connors. His father worked as a toll bridge attendant while his mother was a former tennis player. He has one elder brother, Johnny.
He was primarily raised by his mother and grandmother and was taught to play tennis from a young age. His mother was very passionate about the sport and fortunately Jimmy inherited her passion. Though initially coached by his mother, he was mentored by Pancho Segura from 1968 in order to groom him for a professional tennis career. He enrolled at the University of California, Los Angeles, for one year and won the NCAA singles title, then dropped out to turn professional.
Personal Life
Connors dated American tennis star Chris Evert in the early 1970s, but they called off their engagement in November 1974. Connors later married former Playboy Playmate Patti McGuire, with whom he has two children, Brett and Aubree.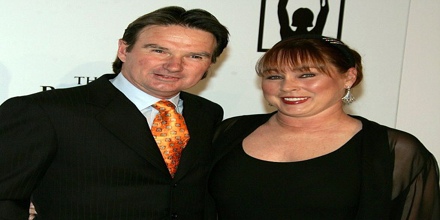 The hard-hitting champion was elected to the International Tennis Hall of Fame in 1998. In January 2007, his beloved mother died at the age of 82.
Connors made waves with the May 2013 release of his autobiography, The Outsider: A Memoir. Among other details, he revealed his battles with obsessive-compulsive disorder and a gambling addiction, as well as accounts of his relationship with Evert.
Playing and Coaching Career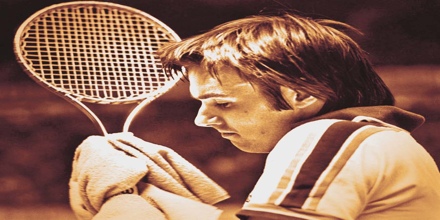 The first significant victory of his playing career came in 1970, when he defeated Roy Emerson in the first round of the Pacific Southwest Open in Los Angeles.
At that time he was attending the University of California, Los Angeles, and decided to drop out to pursue a professional tennis career. He turned pro in 1972. At about the same time, the Association of Tennis Professionals (ATP) was formed which he refused to join, reinstating his rebellious nature.
In 1973, he played against the legendary Arthur Ashe in the U.S. Pro Singles in a five-set final which he won. This was just the beginning of his rise to stardom in the tennis world!
The year 1974 was a great one for the promising player. He won three Grand Slam tournaments—Australian Open, Wimbledon, and the U.S. Open. He was named the No.1 male tennis player that year.
Starting from 1974, he reached the final of the U.S. Open in five consecutive years and won three of them. What made him especially skilled was the fact that he had won each of these on a different surface—grass in 1974, clay in 1976 and hard in 1978. His streak of success continued into the 1980s. Playing in the World Championship Tennis (WCT) finals in 1980, he defeated the defending champion, John McEnroe, who was one of the most formidable players of that time.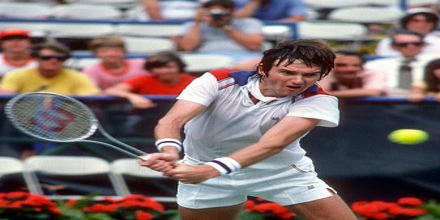 Over the next decade, Connors continued to dominate opponents with his deadly service return and two-handed backhand. He won four more U.S. Open singles titles—on three different surfaces—as well as the 1982 Wimbledon men's championship. He also claimed several "winner take all" matches against contemporary stars such as Ilie Nastase and aging champions such as Rod Laver.
The gritty veteran earned his final tournament victory in 1989, at the Tel Aviv Open, but his last hurrah in the spotlight came during the 1991 U.S. Open. Connors rallied from two sets down against Patrick McEnroe in the first round and again against Aaron Krickstein in the fourth, on his 39th birthday, before falling to Jim Courier in the semifinals.
Connors played one more full season in 1992 and his final ATP match in 1996, though he never officially retired from the sport. In addition to his men's open–era record 109 singles titles and 1,337 victories, Connors accumulated eight Grand Slam singles and two more doubles championships. He held the No. 1 ranking for a total of 268 weeks in his career, and at one point was ranked in the top 10 for an amazing 16 consecutive years.
Connors style of play has often been cited as highly influential, especially in the development of the flat backhand. Larry Schwartz on ESPN.com said about Connors, "His biggest weapons were an indomitable spirit, a two-handed backhand and the best service return in the game. It is difficult to say which was more instrumental in Connors becoming a champion.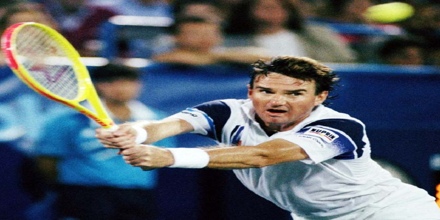 He was taught to hit the ball on the rise by his teaching-pro mother, Gloria Connors, a technique he used to defeat the opposition in the early years of his career. Gloria sent her son to Southern California to work with Pancho Segura at the age of 16. Segura advanced Connors' game of hitting the ball on the rise which enabled Connors to reflect the power and velocity of his opponents back at them. Segura was the master strategist in developing Jimmy's complete game. In the 1975 Wimbledon final, Arthur Ashe countered this strategy by taking the pace off the ball, giving Connors only soft junk shots (dinks, drop shots, and lobs) to hit.
Connors did commentary with NBC-TV in 1990 and 1991, during its coverage of the French Open and Wimbledon tournaments. During the Wimbledon tournaments of 2005, 2006, and 2007, Connors commentated for the BBC alongside John McEnroe (among others), providing moments of heated discussion between two former archrivals. Connors returned to BBC commentary at Wimbledon in 2014. Connors has also served as a commentator and analyst for the Tennis Channel since the US Open tournament of 2009.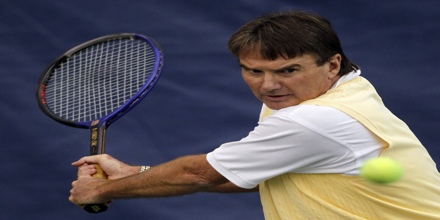 He embarked on a career as a coach in 2006 when he began coaching Andy Roddick at the start of the Countrywide Classic tournament in Los Angeles.
Awards and Honours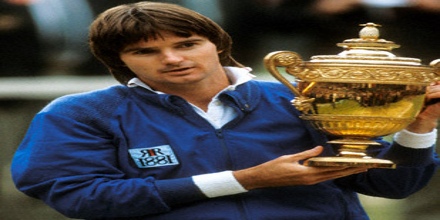 Winner of eight Grand Slam singles titles and two Grand Slam doubles titles, Jimmy Connors dominated the world of tennis throughout the 1970s and 1980s. The first male player to have held the No. 1 rank in world tennis, there is no doubt he is one of the legends who made tennis their passion.His Grand Slam single titles include: Australian Open (1974), Wimbledon (1974, 1982), US Open (1974, 1976, 1978, 1982, 1983)
In 1982, he was named the World Champion by The International Tennis Federation (ITF).
He received Player of the Year Award from The Association of Tennis Professionals (ATP) in 1982 and the Comeback Player of the Year Award from the same organization in 1991.