Nani – Football Player
Full name: Luís Carlos Almeida da Cunha
Date of birth: 17 November 1986 (age 30)
Place of birth: Praia, Cape Verde
Height: 1.75 m (5 ft 9 in)
Playing position: Winger
Spouse/Partner: Daniela Martins
Children: One son
Early Life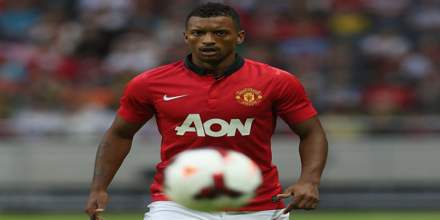 Luís Carlos Almeida da Cunha, commonly known as Nani or Luís Nani was born on 17 November 1986, in Praia, Cape Verde, off the West African coast. He is a Portuguese professional footballer who plays as a winger for Spanish club Valencia CF and the Portugal national team. Although predominantly right-footed, he has been utilised on the left wing on many occasions.
Nani was raised in Portugal and began his football career playing for local side Real Massamá. At the age of nine, he began training with Sporting Clube de Portugal and S.L. Benfica on alternate days, eventually joining Sporting's youth squad after they offered him pre-season training. In 2005, he made his professional debut with the club and won the Portuguese Cup during his second season with them. Nani was named the SJPF Young Player of the Month for May 2007 and his performances with Sporting culminated into a move to English club Manchester United in July 2007 for a fee of €25 million.
He established himself as first-choice winger at United and won a further three Premier League titles, the Football League Cup, one FIFA Club World Cup, and three Community Shield titles. Individually, Nani was included in the Professional Footballers' Association (PFA) Premier League Team of the Year on one occasion and was a nominee for the PFA Young Player of the Year in 2011.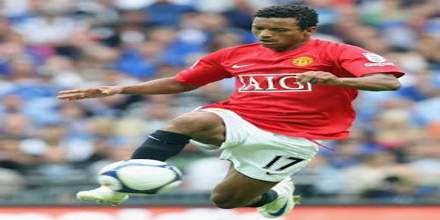 He won the Community Shield on his competitive debut at Manchester United and added a number of trophies, including the Premier League and Champions League during his debut season at the club.
Nani made his senior international debut in September 2006 in a friendly match against Denmark and scored his first international goal during the 4–2 defeat in Copenhagen. Nani has represented his country at four major tournaments, including three European Championships: he took part at the 2008, 2012 and 2016 European Championships, reaching the semi-finals of Euro 2012, and winning Euro 2016; he also participated at the 2014 FIFA World Cup with Portugal. Since his debut, he has made over 100 appearances and scored 23 goals for the Portugal national team.
Nani celebrates with a "mortal" ("Leap of death"), similar to that of Obafemi Martins and Lomana LuaLua. The celebration derives from Nani's background in capoeira, which he used to practice as a child.
Childhood and Personal Life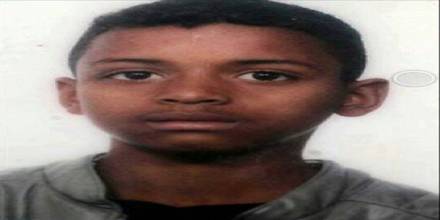 Luís Nani was born on 17 November 1986 in one of Cape Verde towns. Later his family migrated to Portugal and settled near Lisbon. At the age of five, his father left for a holiday in Cape Verde but never returned and when he was 12 years old, his mother left Portugal to start a new life in the Netherlands. Nani has nine siblings from his mother, of which he is the youngest, and five from his father. Nani gained his nickname from an elder sister at a young age. Nani's older brother taught him how to play football and he played with his childhood friend, midfielder Manuel Fernandes. Around the age of 14, Nani's older brother took him to train with Real Massamá. Since early childhood the boy had been craving for football and spent all day kicking the ball around with his friend, who later became a professional footballer as well.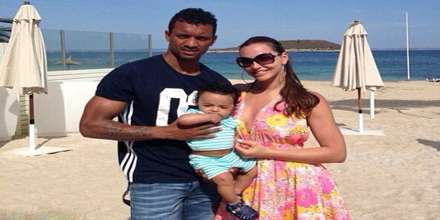 (Luis Nani with his family)
Luis Nani get married his girlfriend Daniela Martins and they have a son.
Playing Career
In 2005/2006 Nani made his first appearance for the Lisbon side Sporting. He proved to be a very talented and outstanding player, who could create an ideal moment for a partner and take a tremendous free kick. Nani's main position is a centre midfielder, but he can play both as a winger and as a striker. He is famous for his pace, dribbling ability and skill. Those qualities were noticed by a Manchester United scout and in 2007 Nani joined the 'Red Devils' for €25 million.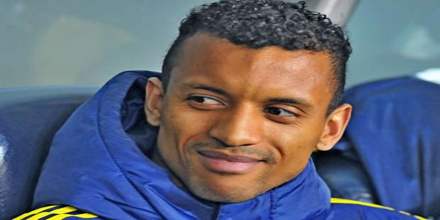 He passed his medical on 6 June 2007, and signed a five-year contract a month later, joining Portuguese compatriot Cristiano Ronaldo — with whom he lived for a time at the start of his Manchester United career – at the club.
On 5 August 2007, Nani made his competitive debut for United, coming on as a substitute in the Community Shield against Chelsea.
On 16 February 2008, Nani put in a man of the match performance against Arsenal in the FA Cup Fourth Round, his goal and two assists helping United to a 4–0 win over their rivals. During the match, Nani was involved in an altercation with Arsenal captain William Gallas, who felt that the Portuguese was "showboating." After the match, Arsenal manager Arsène Wenger was equally displeased, while Gilberto Silva said that Nani had a "big head."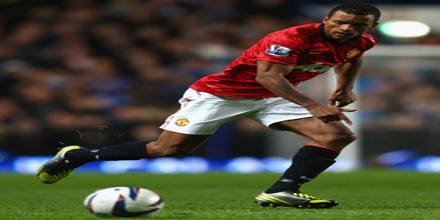 He successfully performs as a centre midfield, often finds the net and makes assists for his teammates. Nani resembles Ronaldo in playing style as he possesses high-speed quality dribbling, can make a considered and spectacular pass or an appropriate fake move and bang in a goal from distance.
After Cristiano had moved to his new club, Nani became one of the backbone players in the team along with Wayne Rooney. That fact served as a basis for the player's contract to be extended till 2014. Besides, from 2006 Luís Nani is capped for the Portugal national squad, but he can't take the leading position in the team, because C. Ronaldo shines there with talent. Despite the rivalry between the two, Nani maintains good relations with his former teammate.
On 24 April, Nani scored his first league goal at Old Trafford in 18 months, netting United's second in a 3–1 home victory over Tottenham Hotspur. On 2 May, Nani scored for the second game in a row, netting the only goal in a 0–1 away victory over Sunderland. Nani's third season with Manchester United ended with 34 appearances and seven goals in all competitions.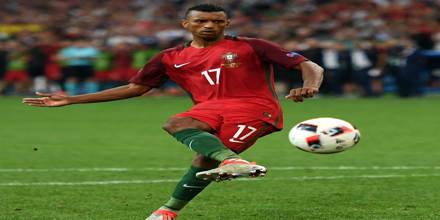 Nani was revealed as a contender for the Professional Footballers' Association (PFA) Young Player of the Year award alongside teammate Javier Hernández on 8 April 2011.
Nani lost out to Jack Wilshere for the PFA Young Player of the Year award on 18 April but he was however included into the PFA Premier League Team of the Year for the first time.
He was awarded for his outstanding season as he was voted Players' Player of the Year at the club's awards night on 18 May 2011.
On 5 September 2013, Nani renewed his contract with Manchester United, which was to keep him at the club until 2018. He started his first game of 2013–14 season against Liverpool in the League Cup. Despite this, Nani spent most of the season struggling against injury and trying to find form.
On 6 July 2015, Nani joined Turkish club Fenerbahçe, signing a three-year deal for a fee of £4.25 million.
In July 2016, Nani signed for Spanish club Valencia on a three-year contract, with Valencia paying an undisclosed fee, reported at £7.2m, to complete the transfer.
He was the youngest member of the Portugal squad at the 2006 UEFA Under-21 Championship, making his debut on 23 May 2006 in a 0–1 defeat to France U21.
Nani made his first appearance for the senior Portuguese team on 1 September 2006, and marked his debut with a goal in Portugal's 4–2 friendly defeat to Denmark.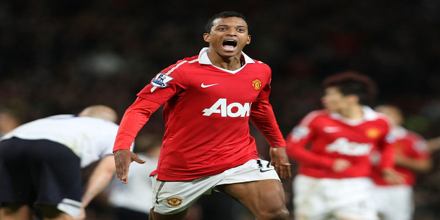 He received a call-up to Luiz Felipe Scolari's 23-man squad for Euro 2008 alongside Manchester United teammate Cristiano Ronaldo. During the campaign Nani played three games and started just one, but did provide the assist for Hélder Postiga's goal during a substitute appearance in the 3–2 quarter-final defeat to Germany on 19 June.
Nani started in the opening match of the 2014 FIFA World Cup for Portugal against Germany. After the match he stated how the team played well despite the loss and how "the referee has discriminated against us, but that's normal, Portugal against big teams never get help…". In the team's second fixture, Nani scored the opening goal for Portugal in a 2–2 draw with the United States.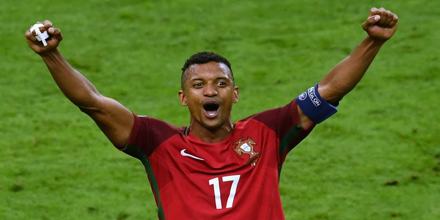 In the final against host-nation France on 10 July, in UEFA Euro 2016 Nani was awarded the captain's armband after Ronaldo was forced off in the opening 25 minutes of the match following a challenge from Dimitri Payet. During extra-time, substitute Éder scored in the 109th minute to earn Portugal a 1–0 victory.
In the early stages of his career at Manchester United, Nani's ability and playing style often invited comparisons with club and international colleague Cristiano Ronaldo, for whom he often deputised at club level.
Nani's style has developed into that of a more traditional winger; while being able to play on both wings, he is more comfortable on the right, where he has been known to utilise his pace, ball control, technical skills and trickery to create space and provide crosses for team-mates. While capable of cutting off both wings to strike at goal from distance, Nani has substantially fewer goals, yet a substantially higher proportion of assists than his former colleague. Due to his offensive movement, he can also play in a more offensive role, as a forward, inverted winger, second striker, or even in a more central position, as a main striker.
Honours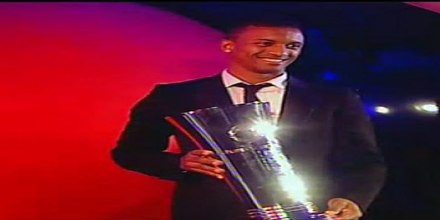 Club
Sporting CP
Taça de Portugal: 2006–07, 2014–15
Manchester United
Premier League: 2007–08, 2008–09, 2010–11, 2012–13
Football League Cup: 2008–09, 2009–10
FA Community Shield: 2007, 2008, 2010, 2011
UEFA Champions League: 2007–08
FIFA Club World Cup: 2008
Country
Portugal
UEFA European Championship: 2016
Individual
SJPF Young Player of the Month: May 2007
PFA Premier League Team of the Year: 2010–11
Premier League Assist Leader: 2010–11
Manchester United Players' Player of the Year: 2010–11
SJPF Player of the Month: October 2014, November 2014