Mitt Romney – American Businessman and Politician
Full name: Willard Mitt Romney
Date of birth: March 12, 1947 (age 69)
Place of birth: Detroit, Michigan, U.S.
Political party: Republican
Father: George W. Romney
Mother: Lenore Romney
Spouse: Ann Romney (m. 1969)
Children: Tagg Romney, Matt Romney, Ben Romney, Craig Romney, Josh Romney
Early Life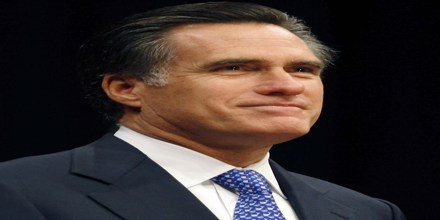 Willard Mitt Romney was born on March 12, 1947, in Detroit, Michigan, U.S.  He is an American businessman and politician who served as the 70th Governor of Massachusetts from 2003 to 2007 and was the Republican Party's nominee for President of the United States in the 2012 election.
Romney entered the management consulting industry, and in 1977 secured a position at Bain & Company. Later serving as Bain's chief executive officer (CEO), he helped lead the company out of a financial crisis. In 1984, he co-founded and led the spin-off company Bain Capital, a highly profitable private equity investment firm that became one of the largest of its kind in the nation. Active in The Church of Jesus Christ of Latter-day Saints (LDS Church), he served during his business career as the bishop of his ward (head of his local congregation) and then stake president in his home area near Boston.
He founded the investment firm Bain Capital and later ran for the Massachusetts Senate in 1994, losing to incumbent Ted Kennedy. Romney took over the Salt Lake Organizing Committee and helmed a successful 2002 Olympic Games. He became governor of Massachusetts in 2003 and made a run for the Republican nomination in the 2008 election, losing to candidate John McCain. Romney made a second run for the U.S. presidency in 2012, with U.S. Representative Paul Ryan of Wisconsin as his running mate, but was ultimately defeated by President Barack Obama in a tight race.
Childhood and Educational Life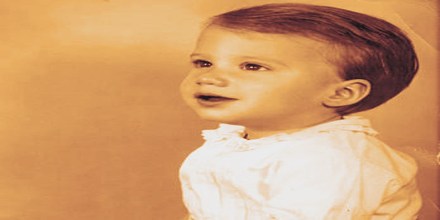 Born in Michigan on March 12, 1947, Mitt Romney is the son of former Michigan Governor and businessman George Romney and his wife, Lenore Romney. At birth, he was named Willard Mitt after his father's best friend and hotelier, J. Willard Marriott, plus his father's cousin, Milton "Mitt" Romney, a pro football player who was the quarterback of the Chicago Bears. His mother, the former Lenore Romney (nee LaFount), was an aspiring actress who turned down a contract with Metro-Goldwyn-Mayer to marry George.
Mitt Romney attended the prestigious Cranbrook School before receiving his undergraduate degree from Brigham Young University in 1971. He attended Harvard Law School and Harvard Business School, and received both a law degree and a Master of Business Administration degree in 1975.
Personal Life
At birth, Mitt Romney was named Willard Mitt after his father's best friend and hotelier, J. Willard Marriott, plus his father's cousin, Milton "Mitt" Romney, a pro football player who was the quarterback of the Chicago Bears. His mother, the former Lenore Romney (nee LaFount), was an aspiring actress who turned down a contract with Metro-Goldwyn-Mayer to marry George.
Romney has three elder siblings; Margo, Jane, and Scott (Mitt followed them after a gap of nearly six years). His parents named him after a family friend, businessman J. Willard Marriott, and his father's cousin, Milton "Mitt" Romney, a former quarterback for the Chicago Bears. Romney was referred to as "Billy" until kindergarten, when he indicated a preference for "Mitt". In 1953, the family moved from Detroit to the affluent suburb of Bloomfield Hills. His father became the chairman and CEO of American Motors the following year, soon helping the company avoid bankruptcy and return to profitability. By 1959, his father had become a nationally known figure in print and on television, and the youngster idolized him.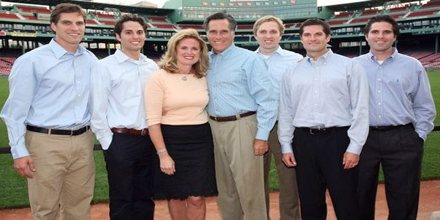 Romney married Ann Davies in 1969; they have five sons, Tagg, Matt, Josh, Ben and Craig. Mitt and Ann Romney are members of the Church of Jesus Christ of Latter-day Saints, also known as the Mormon Church. Their openness about their faith has brought Mormonism into the national spotlight, creating unique media attention for the Romneys and other famous Mormons.
Business Career
Romney joined the Boston Consulting Group (BCG), reasoning that working as a management consultant for a variety of companies would better prepare him for a future position as a chief executive. Part of a 1970s wave of top graduates who chose to go into consulting rather than join a large company directly, he found his legal and business education useful in his job. He applied BCG principles such as the growth-share matrix, and executives viewed him as having a bright future there. At the Boston Consulting Group, he was a colleague of Benjamin Netanyahu, with whom he formed a thirty-year friendship.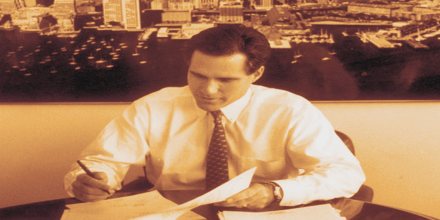 In 1977, he was hired by Bain & Company, a management consulting firm in Boston formed a few years earlier by Bill Bain and other ex-BCG employees.
In 1984, Romney left Bain & Company to cofound the spin-off private equity investment firm, Bain Capital. He had initially refrained from accepting Bill Bain's offer to head the new venture, until Bain rearranged the terms in a complicated partnership structure so that there was no financial or professional risk to Romney. Bain and Romney raised the $37 million in funds needed to start the new operation, which had seven employees. Romney held the titles of president and managing general partner. The sole shareholder of the firm, publications also referred to him as managing director or CEO.
In 1990, facing financial collapse, Bain & Company asked Romney to return. Announced as its new CEO in January 1991, he drew a symbolic salary of one dollar (remaining managing general partner of Bain Capital during this time). He oversaw an effort to restructure Bain & Company's employee stock-ownership plan and real-estate deals, while rallying the firm's one thousand employees, imposing a new governing structure that excluded Bain and the other founding partners from control, and increasing fiscal transparency. He got Bain and other initial owners who had removed excessive amounts of money from the firm to return a substantial amount, and persuaded creditors, including the Federal Deposit Insurance Corporation, to accept less than full payment. Within about a year, he had led Bain & Company through a turnaround and returned the firm to profitability. He turned Bain & Company over to new leadership and returned to Bain Capital in December 1992.
By 1999, Bain Capital was on its way towards becoming one of the foremost private equity firms in the nation, having increased its number of partners from 5 to 18, with 115 employees overall, and $4 billion under its management. The firm's average annual internal rate of return on realized investments was 113 percent and its average yearly return to investors was around 50–80 percent.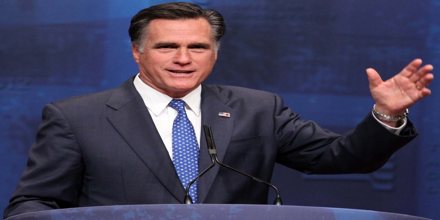 Romney took a paid leave of absence from Bain Capital in February 1999 to serve as the president and CEO of the 2002 Salt Lake City Olympic Games Organizing Committee. Billed in some public statements as keeping a part-time role, Romney remained the firm's sole shareholder, managing director, CEO, and president, signing corporate and legal documents, attending to his interests within the firm, and conducting prolonged negotiations for the terms of his departure.
In August 2001, Romney announced that he would not return to Bain Capital. His separation from the firm concluded in early 2002; he transferred his ownership to other partners and negotiated an agreement that allowed him to receive a passive profit share as a retired partner in some Bain Capital entities, including buyout and investment funds. The private equity business continued to thrive, earning him millions of dollars in annual income.
Political Career
Romney stepped into the national spotlight in 1999, when he took over as president of the Salt Lake Organizing Committee. He helped rescue the 2002 Winter Olympic Games from financial and ethical woes, and helmed the successful Salt Lake City Games in 2002.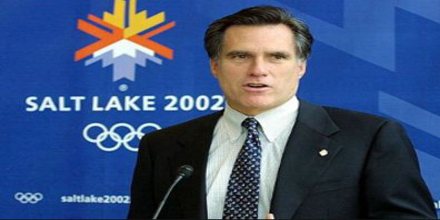 Romney parlayed his success with the Olympics into politics when he was elected governor of Massachusetts in 2003. During Romney's term as governor, he oversaw the reduction of a $3 billion deficit. He also signed into law a health-care reform program to provide nearly universal health care for Massachusetts residents.
After serving one term as governor, Romney declined to run for re-election and announced his bid for the U.S. presidency. He made it through Super Tuesday, winning primaries in Massachusetts, Alaska, Minnesota, Colorado and Utah before losing the Republican nomination to Senator John McCain of Arizona. According to reports, Romney spent about $110 million on his campaign, including $45 million of his own money.
Romney continued to keep his options open for a possible future presidential run. He maintained much of his political staff and political action committees, and raised funds for fellow Republican candidates. In March 2010, Romney published the book No Apology: The Case for American Greatness, which debuted on The New York Times' best-seller list.
At a farm in New Hampshire on June 2, 2011, Mitt Romney announced the official start of his campaign for the 2012 presidential election. During his campaign, Romney took many standard Republican positions on taxes, the economy and fighting terrorism, while consistently and vocally criticizing his opponent, Democrat President Barack Obama. Specifically, Romney denounced President Obama's health-care reform program—a stance that earned him criticism from the press, as the president's health-care plan is similar to the Massachusetts plan that Romney supported as governor. Additionally, throughout the 2012 presidential race, critics charged Romney with changing his position on several key issues, including abortion; Romney supported Roe v. Wade—the U.S. Supreme Court decision upholding a woman's right to an abortion—while campaigning for a Senate seat in 1994, but maintained an ardent pro-life stance throughout his 2012 campaign for the presidency.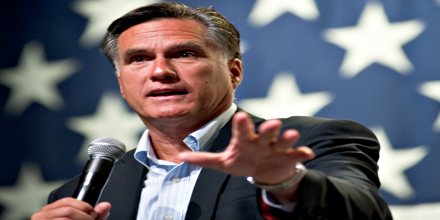 From the start of his campaign, Romney emerged as the front-runner for the Republican nomination. He showed more mainstream Republican appeal than Tea Party-backed competitors like Texas Governor Rick Perry. In January 2012, Romney scored a decisive victory in the New Hampshire Republican primary. He captured more than 39 percent of votes, way ahead of his competitors, including Ron Paul and Jon Huntsman. As the race has continued, Rick Santorum became his greatest competition, winning several states. However, Romney secured a substantial lead in the number of delegates needed to clinch the nomination.
In April 2012, Romney benefitted from a narrowing of the field when Santorum announced that he was suspending his campaign. Romney publicly paid tribute to his former rival, saying that Santorum "has proved himself to be an important voice in our party and in the nation." Following Santorum's departure, Romney only had two opponents left—Ron Paul and Newt Gingrich. Gingrich threw in the towel that May.
Romney's campaign met with negative publicity in July 2012, when President Obama's campaign ran ads claiming that Romney was the head of Bain Capital until 2001, not until 1999 as Romney had previously stated. Around that same time, news reports began to circulate regarding economy-stifling practices by Bain Capital; according to the reports, Romney's company had invested in several businesses that specialized in relocating jobs overseas. The reports, along with Obama's ads, were huge blows to the Romney campaign. But Romney's campaign fired back with its own political ads, which claimed that Obama was more interested in helping his donors than looking out for the American public. This was only the beginning of the slinging of barbs and arrows that would occur between the two candidates along the campaign trail.
Later in July 2012, Romney made headlines again, this time for comments he made while attending the 2012 Summer Olympic Games in London; in an interview with NBC, Romney stated that London's preparations for the Games were somewhat "disconcerting," spurring outrage from citizens of the city and viewers worldwide. According to The Guardian, following the NBC broadcast, David Cameron rebuked Romney's remarks, stating, "We are holding an Olympic Games in one of the busiest, most active, bustling cities in the world. Of course it's easier if you hold an Olympic Games in the middle of nowhere," referencing Romney's leadership over the 2002 Salt Lake City Games.
In response to the criticism, Romney later retracted, stating, "I am very delighted with the prospects of a highly successful Olympic Games. What I have seen shows imagination and forethought and a lot of organization and I expect the Games to be highly successful," according to The Guardian.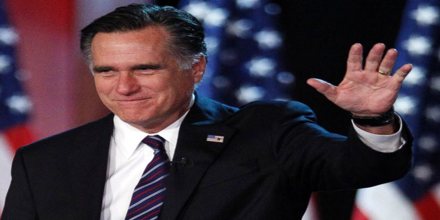 In August 2012, Romney announced 42-year-old U.S. Representative Paul Ryan of Wisconsin as his running mate for vice president. The announcement ended months-long speculation over the potential vice-presidential candidates of the 2012 election, as media attention began to heavily focus on Ryan, a fiscal conservative and chair of the House of Representatives Budget Committee.
On August 28, 2012, Romney became the Republican Party's official presidential nominee, receiving 2,061 delegate votes—nearly double the required 1,144—on the first day of the 2012 Republican National Convention, held in Tampa, Florida. During the convention, election candidates Romney and Ryan received support from several fellow Republican politicians, including Romney's competitor in the 2008 Republican presidential primaries, John McCain. "For four years, we have drifted away," McCain said at the convention. "People don't want less of America, they want more. What they want to know is, whether we still have faith … Mitt Romney has that faith, and I trust him to lead us."
Romney made headlines after the first presidential debate with Barack Obama in early October 2012. He gave a strong performance, receiving praise for his speaking skills from citizens and critics alike. Most critics agreed that Romney won the debate, and that his performance significantly boosted his public perception and status in the presidential race. However, Obama was praised for his performance during the second and third debates, with many critics claiming that the president had won both.
As each state announced its election results on November 6, 2012, many Americans clung to the edge of their seats. Just before midnight, the results were announced: In a tight race, Romney was defeated by Barack Obama, with the president receiving just over half of the popular vote and around 60 percent of the electoral vote.
In December 2012, he joined the board of Marriott International for a third stint as a director. In March 2013, Romney gave a reflective interview on Fox News Sunday, stating, "It kills me not to be there, not to be in the White House doing what needs to be done". He again expressed regret at the "47 percent" remark, saying "There's no question that hurt and did real damage to my campaign." (He was still echoing both of these sentiments a year later.) Romney began working as executive partner group chairman for Solamere Capital, a private capital firm in Boston owned by his son Tagg. He was also involved in supporting several charitable causes.
Romney announced on January 30, 2015 that he would not run for president in 2016, saying that while he thought he could win the nomination, "one of our next generation of Republican leaders" would be better positioned to win the general election.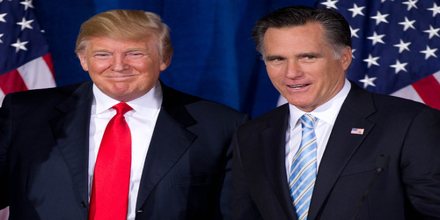 After Trump won the election, Romney congratulated him via phone call and on Twitter. On November 19, Romney met with the President-elect at the Trump National Golf Club in Bedminster, New Jersey, reportedly to discuss the position of Secretary of State, a position which ultimately went to Rex Tillerson.
Awards and Honours
Romney has received a number of honorary doctorates, including in business from the University of Utah in 1999, in law from Bentley College in 2002, in public administration from Suffolk University Law School in 2004, in public service from Hillsdale College in 2007, and in humanities from Liberty University in 2012.
He also received one from Southern Virginia University in 2013 and ones in 2015 from Jacksonville University, Utah Valley University, and Saint Anselm College.
People magazine included Romney in its 50 Most Beautiful People list for 2002, and in 2004, a foundation that promotes the Olympic truce, gave him its inaugural Truce Ideal Award. The Cranbrook School gave him their Distinguished Alumni Award in 2005.
In 2008, he shared with his wife Ann, the Canterbury Medal from The Becket Fund for Religious Liberty, for "refusing to compromise their principles and faith" during the presidential campaign.
In 2012, Time magazine included Romney in their List of The 100 Most Influential People in the World.