Full name: John Graves Simcoe
Date of birth: 25 February 1752
Place of birth: Cotterstock, Oundle, England
Date of death: 26 October 1806 (aged 54)
Place of death: Exeter, England
Occupation: Military officer, Colonial administrator
Father: Captain John Simcoe
Mother: Katherine Simcoe
Spouse: Elizabeth Posthuma Gwillim (m. 1782)
Children: 11
Early Life
John Graves Simcoe, (born February 25, 1752, Cotterstock, Northamptonshire, England; died October 26, 1806, Exeter, Devonshire), served as the first Lieutenant Governor of Upper Canada, which subsequently became Ontario. He was essential in the establishment of institutions like as courts of law, jury trials, English common law, and freehold property ownership, as well as the abolition of slavery in Canada.
In addition, he helped to abolish slavery in Canada. He entered the British Army at the age of 18 after being born in Cotterstock, Oundle, England. As a young man, he fought in the American Revolutionary War during the Siege of Boston. He was elevated to the rank of Captain not long after that. He is suspected of ordering a nighttime massacre of Americans a year later.
His active efforts to develop a local aristocracy, a thriving Church of England, and an anti-American coalition with chosen indigenous nations were only partially successful. Simcoe began his political career as a Member of Parliament for the Cornwall town of St Mawes. Simcoe was chosen Upper Canada's first lieutenant governor after the Constitutional Act of 1791 gave Canada a representative government.
He encouraged immigration, agriculture, and road construction in this position. He was afterwards appointed Commander-in-Chief of India. Many Canadians, particularly in Southern Ontario, see him as a founding figure in Canadian history. Simcoe Day is held in his honor in Toronto. He died before he could take up this position, though.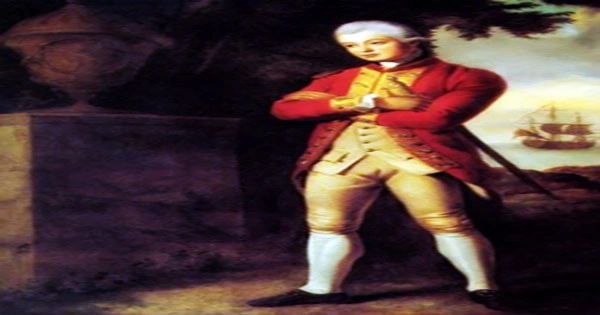 Childhood and Educational Life
John Graves Simcoe was born on 25th February 1752, in Cotterstock, Oundle, England. He was the only surviving son of Cornishman John (1710–1759) and Katherine Simcoe (died 1767). His parents had four children, but Percy drowned in 1764, and Paulet William and John William perished as babies. When John was seven years old, his father, a Royal Navy lieutenant, died of pneumonia. He was raised in his mother's family home after that.
Simcoe went to Exeter Grammar School and Eton College for his education. He attended Merton College, Oxford, for a year before being admitted to Lincoln's Inn, but elected to pursue the military career that his father had planned for him. On November 2, 1773, he was initiated into Freemasonry at Union Lodge in Exeter.
Personal Life
Simcoe convalesced at the Devon home of his godfather, Admiral Samuel Graves. In 1782, following his reposting, he married Elizabeth Posthuma Gwillim, who was Admiral Graves' ward. Elizabeth was a wealthy heiress, who acquired a 5,000-acre (2,000 ha) estate at Honiton in Devon and built Wolford Lodge. Wolford was the Simcoe family seat until 1923.
Simcoe had five daughters with Elizabeth in England, and a son who was born to them in Canada. They had another daughter in Canada who died in infancy in the town of York, Canada. In maturity, his son joined the army, but was killed in an infantry charge during the Peninsular War in 1812.
Working and Political Career
Simcoe first entered politics in 1790 as a member of Parliament for the Cornwall town of St. Mawes. He was named the first lieutenant governor of Upper Canada after the Constitutional Act of 1791 provided Canada representative governance. As a member of Parliament, he proposed forming a militia group similar to the Queen's Rangers. In addition, he advocated leading an invasion of Spain. Instead, he was to be appointed lieutenant governor of Upper Canada, a new loyalist province. He resigned from Parliament in 1792 on taking up his new post.
Simcoe joined the British Army as an ensign in the 35th Regiment of Foot in 1770, and his regiment was sent to the Thirteen Colonies. In the 40th Regiment of Foot, he was quickly promoted to Captain. He was injured while commanding his battalion at the Battle of Brandywine.
He was given leadership of the newly established Queen's Rangers in October 1777 and subsequently elevated to Lieutenant Colonel. At the Battle of Crooked Billet, the unit made an effective surprise attack. In 1778, Simcoe ordered the assassination of ten Americans while they slept. On 31st August 1778, Lieut. Col. Simcoe led a massacre of forty Native Americans, allied with the Continental Army, in what is today the Bronx, New York. This place is known as Indian Field in Van Cortlandt Park, Bronx, New York.
Judge William Hancock's residence was attacked by Simcoe and many British soldiers. Hancock, along with eight other Americans, was finally slain. Simcoe and his soldiers launched an attack on central New Jersey from southern Staten Island around October 1779. The attack, dubbed Simcoe's Raid, resulted in the burning of Patriot supplies within a Dutch Reformed House in Finderne, including extra hay and flour.
Simcoe's forces also freed a large number of Royalists who had been imprisoned in the Somerset County Courthouse. Armand Tuffin de La Rouerie eventually seized Simcoe, but he was released by the end of 1779. He was taken prisoner in 1779, then released and invalided back to England in 1781, where he married and settled on a country estate in Devon that his wealthy bride had purchased. He was invalided back to England in December of that year as a lieutenant-colonel, having been promoted in March 1782.
As lieutenant governor, he encouraged immigration and agriculture and supported defense and road building, but he was in frequent conflict with the governor in chief, Lord Dorchester. Simcoe was made a major general in 1794. In a proclamation on 16 July 1792, he renamed several islands at the mouth of the archipelago at the head of the St. Lawrence river to commemorate the British generals of the Seven Years' War (Amherst Island, Carleton Island, Gage Island, Wolfe Island, and Howe Island).
Simcoe was also involved in the struggle to abolish slavery in Upper Canada. At the time, the United Kingdom and the United States were engaged in a cold war. Fearing that the Americans might form an alliance with the French, who were Britain's actual enemies on the home front, the British Empire tried to aid the Indians with arms and supplies. However, the war concluded with the Americans destroying the Indian army and forcing Britain to sign peace treaties and ceasefires with France on American land.
Simcoe realised that Newark made an unsuitable capital because it was on the Canada–US border and subject to attack. He proposed moving the capital to a more defensible position, in the middle of Upper Canada's southwestern peninsula between Lake Erie and Lake Huron. He named the new location London, and renamed the river there the Thames in anticipation of the change. Dorchester rejected this proposal, but accepted Simcoe's second choice, the present site of Toronto.
Simcoe moved the capital there in 1793, and renamed the settlement York after Frederick, Duke of York, King George III's second son. He left Canada in 1796. He served briefly as governor and commander in chief of Santo Domingo (now Hispaniola) in 1797 and was promoted to lieutenant general. Back in England he took command of the Western District at Exeter.
Retirement and Later Life
In July 1796, poor health (gout and neuralgia) forced him (Simcoe) to return to Britain. Simcoe was appointed colonel of the 81st Foot in 1798, but exchanged the position for the 22nd Foot less than six months later. He was also promoted to lieutenant-general and was made commander of the Western District. However he never fully recovered and retired from his position in the year 1798. He was appointed commander in chief in India in 1806, but he fell ill on his way there.
Death and Legacy
Simcoe died in Exeter, England, before assuming the post. Gerard Lake, 1st Viscount Lake, was reappointed to replace Simcoe. He was buried in Wolford Chapel on the Simcoe family estate near Honiton, Devon. The Ontario Heritage Foundation acquired title to the chapel in 1982.
Appointment may view many of Simcoe's personal effects including his sword, sabre, and walking cane at the Archives of Ontario in Toronto. Elizabeth Simcoe's personal effects and hundreds of her watercolor paintings are also available there.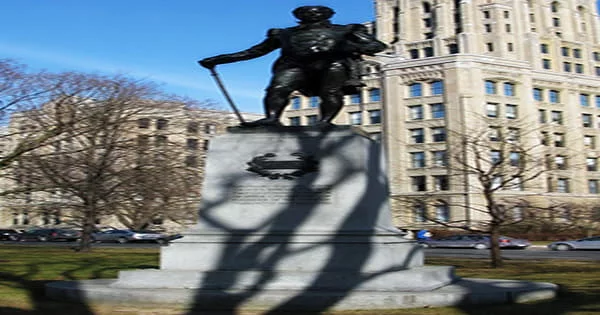 Awards and Honours
There are two places named for Simcoe with the title Lord, but Simcoe was not made a Lord in his lifetime. They are the following:
Lord Simcoe Drive in Brampton, Ontario
Lord Simcoe Hotel, which operated from 1956 to 1981
A fictionalised version of John Graves Simcoe is a primary antagonist in the 2014–2017 AMC drama Turn: Washington's Spies, portrayed by Samuel Roukin. He is portrayed in the series as a cruel and ruthless sociopath.