Biography of Dean Martin
Dean Martin – American singer, actor, comedian, and producer.
Name: Dino Paul Crocetti
Date of Birth: June 7, 1917
Place of Birth: Steubenville, Ohio, United States
Date of Death: December 25, 1995 (aged 78)
Place of Death: Beverly Hills, California, United States
Occupation: Singer, Actor, Comedian, Producer
Father: Gaetano Crocetti
Mother: Angela Crocetti
Spouse/Ex: Catherine Hawn (m. 1973–1976), Jeanne Biegger (m. 1949–1973), Elizabeth Anne McDonald (m. 1941–1949)
Children: Craig Martin (born 1942), Claudia Martin (born 1944), Gail Martin (born 1945), Deana Martin (born 1948), Dean Paul Martin (born 1951), Ricci Martin (born 1953), Gina Martin (born 1956).
Early Life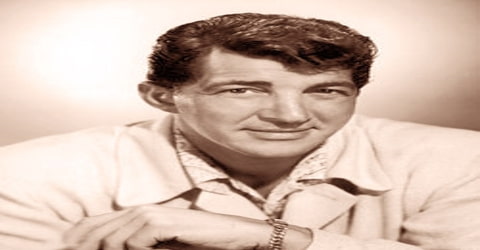 An American singer, actor, as well as a comedian, counted amongst the most popular entertainers of the 20th century in the United States, Dean Martin was born on June 7, 1917, in Steubenville, Ohio, the son of Italian father Gaetano Alfonso Crocetti (1894–1967) and Italian-American mother Angela Crocetti (née Barra; 1899–1966). He was an American singer and actor who was a member, with Jerry Lewis, of one of the most popular comedy teams on stage and television and in motion pictures for 10 years. Martin then moved on to a successful solo career as a singer, an actor, and a television variety show host.
Dean Martin is best remembered for his shows, 'The Dean Martin Show' and 'The Dean Martin Celebrity Roast'. He also teamed up with Jerry Lewis to form a duo called 'Martin and Lewis' that became immensely popular among the audiences. He was a member of the famous 'Rat Pack' (which also had members like Frank Sinatra and Sammy Davis, Jr.) as well. Charming and talented, Martin had also acted in several films in his long career. His filmography includes 'The Young Lions', 'Some Came Running', 'Ocean's 11', 'Sergeants 3', and 'Who's Got the Action?'
Apart from acting and performing comedy, Martin was a singer as well and had earned a lot of popularity for his hit singles, such as 'Everybody Loves Somebody', 'You're Nobody Till Somebody Loves You', 'Sway', 'Volare', 'That's Amore', 'Ain't That a Kick in the Head?', and 'Memories Are Made of This'. He was known for his pleasant cool personality and many described him as the "King of cool" in the industry.
Childhood, Family and Educational Life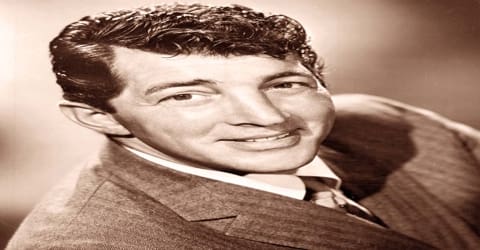 Dean Martin, byname of Dino Paul Crocetti, was born in Steubenville, Ohio, on June 7, 1917, to Gaetano Alfonso Crocetti, a barber by profession, and Angela Crocetti. Both his parents were of Italian descent. His parents were married in 1914. He had an older brother named William Alfonso Crocetti who died in 1968.
Martin's first language was Italian and he did not speak English until he started school at the age of five. He attended Grant Elementary School in Steubenville, where he was bullied for his broken English. As a teenager, he played the drums as a hobby. He dropped out of Steubenville High School in the tenth grade because he thought he was smarter than his teachers. He bootlegged liquor, worked in a steel mill, served as a croupier at a speakeasy and a blackjack dealer, and was a welterweight boxer.
At the age of 15, Martin picked up boxing to earn some money; this occupation, however, ended up getting him a broken nose, a scarred lip, and several broken knuckles. After landing a job as a croupier in a local speakeasy, he made his first connections with the underworld, bringing him into contact with club owners all over the Midwest; initially rechristening himself Dean Martini, he had a nose job and set out to become a crooner, modeling himself after his acknowledged idol, Bing Crosby. Hired by bandleader Sammy Watkins, he dropped the second "i" from his stage name and eventually enjoyed minor success on the New York club circuit, winning over audiences with his loose, mellow vocal style.
Martin worked for various bands throughout the early 1940s, mostly on looks and personality until he developed his own singing style. He flopped at the Riobamba nightclub in New York when he followed Frank Sinatra in 1943.
Personal Life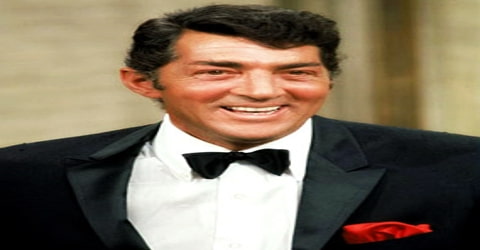 Dean Martin was married three times. He wed Elizabeth Anne McDonald on October 2, 1941. The couple had four children together, Craig Martin, Claudia Martin, Gail Martin, and Deana Martin. Martin and Elizabeth got divorced in 1949.
Martin's second wife was Dorothy Jean "Jeanne" Biegger (March 27, 1927 – August 24, 2016), a former Orange Bowl queen from Coral Gables, Florida. Their marriage lasted 24 years (1949–1973). The couple had three children Dean Paul Martin, Ricci Martin, and Gina Martin.
Martin then married Catherine Hawn on April 25, 1973, and got divorced in February 1976. They had no biological children of their own but Martin adopted Hawn's daughter, Sasha.
Martin's son-in-law was the Beach Boys' Carl Wilson, who married Martin's daughter Gina. Figure skater Dorothy Hamill and actress Olivia Hussey were his daughters-in-law during their marriages to Martin's son, Dean Paul Martin.
Career and Works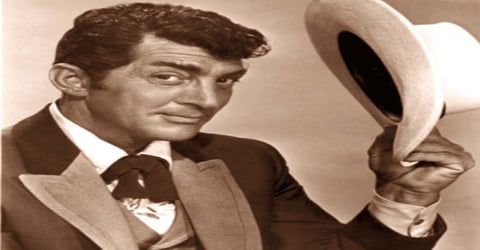 During his early days in New York City when Dean Martin was looking to build his career in the show business and was waiting for an offer from the top production houses from Hollywood, he met Jerry Lewis, another comedian, at the Glass Hat Club. Both were working in shows as comedians and forged a friendship as well as an agreement to work in each other's shows.
During an engagement in Atlantic City, New Jersey, in 1946, Martin and another performer, comedian Jerry Lewis, began clowning around during each other's acts. This led to an immensely successful comedy partnership that featured Martin as a suave straight man and Lewis as an immature clown. Before long the two left New York for Hollywood. They made 16 motion pictures together, beginning with My Friend Irma (1949) and ending with Hollywood or Bust (1956).
They formed their own act and made their debut at Atlantic City's 500 Club on July 24, 1946. It did not go well and they were warned by the owner of the show to improve their act. They decided to be more ruthless and added songs, slapstick, and old vaudeville jokes to their performances. The crowd loved the "crazy" act and the duo got a lot of praise for their spontaneous actions and eventually, the act earned them a series of well-paying engagements on the Eastern seaboard and also ran at the New York's Copacabana.
The act consisted of Lewis interrupting and heckling Martin while he was trying to sing, with the two ultimately chasing each other around the stage. The secret, both said, is that they ignored the audience and played to each other. The team made its TV debut on the first broadcast of CBS-TV network's The Ed Sullivan Show (then called The Toast Of The Town) on June 20, 1948, with composers Rodgers and Hammerstein also appearing. Hoping to improve their act, the two hired young comedy writers Norman Lear and Ed Simmons to write their bits. With the assistance of both Lear and Simmons, the two would take their act beyond nightclubs.
With 1951's At War with the Army, Martin and Lewis earned their first-star billing. The picture established the basic formula of all of their subsequent movie work, with Martin the suave straight man forced to suffer the bizarre antics of the manic fool Lewis. Critics often loathed the duo, but audiences couldn't get enough in all, they headlined 13 comedies for Paramount, among them 1952's Jumping Jacks, 1953's Scared Stiff and 1955's Artists and Models, a superior effort directed by Frank Tashlin. For 1956's Hollywood or Bust, Tashlin was again in the director's seat, but the movie was the team's last; after Martin and Lewis' relationship soured to the point where they were no longer even speaking to one another, they announced their breakup following the conclusion of their July 25, 1956 performance at the Copacabana, which celebrated to the day the tenth anniversary of their first show.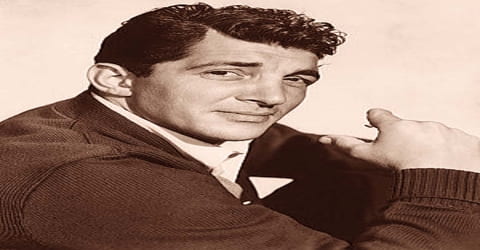 A radio series began in 1949, the year Martin and Lewis signed with Paramount producer Hal B. Wallis as comedy relief for the movie My Friend Irma. Their agent, Abby Greshler, negotiated one of Hollywood's best deals: although they received only $75,000 between them for their films with Wallis, Martin and Lewis were free to do one outside film a year, which they would co-produce through their own York Productions. They also controlled their club, record, radio, and television appearances, and through these, they earned millions of dollars. In Dean & Me, Lewis calls Martin one of the great comic geniuses of all time. They were friends, as well, with Lewis acting as best man when Martin remarried in 1949. But harsh comments from critics, as well as frustration with the similarity of Martin and Lewis movies, which producer Hal Wallis refused to change, led to Martin's dissatisfaction. He put less enthusiasm into the work, leading to escalating arguments with Lewis. Martin told his partner he was "nothing to me but a dollar sign". The act broke up in 1956, ten years to the day from the first teaming.
Despite predictions that Martin would fail as a solo act, his career prospered after he ended the partnership with Lewis. Martin struck gold with hit songs such as "That's Amore" (1953), "Memories Are Made of This" (1955), and "Everybody Loves Somebody" (1964). Simultaneously, he kept his acting career alive, starring in films such as The Young Lions (1958), Some Came Running (1958), Rio Bravo (1959), Bells Are Ringing (1960), Toys in the Attic (1963), and Airport (1970). In addition, Martin performed in several movies with his fellow Hollywood clique members dubbed the "Rat Pack" including Frank Sinatra and Sammy Davis, Jr., notably the heist film Ocean's Eleven (1960), the comedy western Sergeants 3 (1962), and the musical comedy Robin and the Seven Hoods (1964).
While most onlookers predicted continued superstardom for Lewis, the general consensus was that Martin would falter as a solo act; after all, outside of the 1953 smash "That's Amore," his solo singing career had never quite hit its stride, and in light of the continued ascendancy of rock & roll, his future looked dim.
Dean Martin also appeared on several short films as well as feature films. However, his first major role in the film 'Ten Thousand Bedrooms' in 1957 did not succeed at the box office. In 1958, he appeared in the movie 'The Young Lions' which became a turning point in Martin's acting career. Within the next decade, he established himself as a film star working in films like 'Some Came Running' alongside the great Frank Sinatra. He also won a Golden Globe nomination for his work in the film 'Who Was That Lady?' and later appeared in popular films like 'Ocean's 11', 'Sergeants 3', and 'Who's Got the Action?'
After suffering a failure with Ten Thousand Bedrooms, Martin's next move was to appear in the 1958 drama The Young Lions, starring alongside Montgomery Clift and Marlon Brando; that same year he also hosted The Dean Martin Show, the first of his color specials for NBC television. Both projects were successful, as were his live appearances at the Sands Hotel in Las Vegas; in particular, The Young Lions proved him a highly capable dramatic actor. Combined with another hit single, "Volare," Martin was everywhere that year, and with the continued success of his many TV specials, he effectively conquered movies, music, television, and the stage all at the same time a claim no other entertainer, not even Sinatra, could make.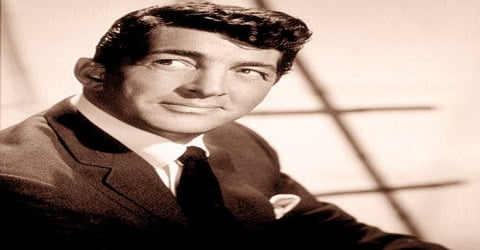 After working with the great Frank Sinatra, the two became good friends and formed a team that consisted of Joey Bishop, Peter Lawford, and Sammy Davis Jr. besides the two. The men worked for a long time, making films together, and were so popular that they even influenced the political ideologies held by the masses.
In 1960, Martin was cast in the film version of the Judy Holliday stage musical comedy Bells Are Ringing. He won a Golden Globe nomination for his performance in the 1960 film comedy Who Was That Lady? but continued to seek dramatic roles, portraying a Southern politician in 1961's Ada, and starring in 1963's screen adaptation of an intense stage drama, Toys in the Attic, opposite Geraldine Page, as well as in 1970's drama Airport, a huge box-office success. Sinatra and Martin teamed up for several more movies, the crime caper Ocean's 11, the musical Robin and the 7 Hoods, and the Western comedies Sergeants 3 and 4 for Texas, often with their Rat Pack pals such as Sammy Davis, Jr., Peter Lawford, and Joey Bishop, as well as a romantic comedy, Marriage on the Rocks. Martin also co-starred with Shirley MacLaine in a number of films, including Some Came Running, Artists and Models, Career, All in a Night's Work, and What a Way to Go! He played a satiric variation of his own womanizing persona as Las Vegas singer "Dino" in Billy Wilder's comedy Kiss Me, Stupid (1964) with Kim Novak, and he poked fun at his image in films such as the Matt Helm spy spoofs of the 1960s, in which he was a co-producer. In the third Matt Helm film The Ambushers (1967), Helm, about to be executed, receives the last cigarette and tells the provider, "I'll remember you from the great beyond," continuing sotto voce, "somewhere around Steubenville, I hope."
Martin was a staple on television for many years. His television variety show, The Dean Martin Show, began an eight-year run in 1965 and was followed by The Dean Martin Comedy Hour (1973–74). Although Martin often seemed to be intoxicated during his television and nightclub performances an impression aided by his easygoing manner and slurred singing style he and his friends insisted it was part of his act. His TV show was a success. The show's loose format featured quick-witted improvisation from Martin and his weekly guests. This prompted a battle between Martin and NBC censors, who insisted on more scrutiny of the content. He later had trouble with NBC for his off-the-cuff use of obscene Italian phrases, which brought complaints from viewers who spoke the language. The show was often in the Top Ten. Martin, appreciative of the show's producer, his friend Greg Garrison, made a handshake deal giving Garrison, a pioneer TV producer in the 1950s, 50% of the show. However, the validity of that ownership is the subject of a lawsuit brought by NBCUniversal.
The show ('The Dean Martin Show') was a huge hit and Martin was nominated for the Golden Globe Award for 'Best Actor – Television Series Musical or Comedy' in 1966, which he eventually won.
Martin delivered a lot of hit singles between 1951 and 1968. He witnessed almost 40 of his popular singles featuring on the Billboard Hot 100 chart during that time period. Among those forty tracks, the three which topped the chart were 'That's Amore' in 1953, 'Memories Are Made of This' in 1956 and 'Everybody Loves Somebody' in 1964.
Martin also made a public reconciliation with Lewis on the Jerry Lewis MDA Telethon in 1976. Sinatra shocked Lewis by bringing Martin out on stage. As Martin and Lewis embraced, the audience cheered and the phones lit up, resulting in one of the telethon's most profitable years. Lewis reported the event was one of the three most memorable of his life. Lewis quipped, "So, you working?" Martin, playing drunk, replied that he was "at the Meggum" (meaning the MGM Grand). This, with the death of Martin's son Dean Paul Martin more than a decade later, helped bring the two men together. They maintained a quiet friendship, but only performed again once, in 1989, on Martin's 72nd birthday.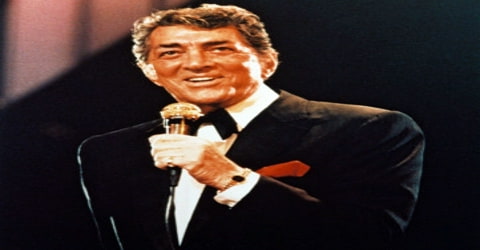 In films, Martin also remained successful, starring in a series of spy spoofs as secret agent Matt Helm. However, by the late '70s, Martin's health began to fail, and his career was primarily confined to casino club stages; in 1987, his son Dean Paul died in an airplane crash, a blow from which he never recovered. After bailing out of a 1988 reunion tour with Sinatra and Davis, Martin spent his final years in solitude.
Martin, who responded best to a club audience, felt lost in the huge stadiums they were performing in at Sinatra's insistence, and he was not interested in drinking until dawn after performances. His final Vegas shows were at Bally's Hotel in 1990. There he had his final reunion with Lewis on his 72nd birthday. Martin's last two TV appearances involved tributes to his former Rat Pack members. On December 8, 1989, he joined stars in Sammy Davis Jr's 60th-anniversary celebration, which aired a few weeks before Davis died from throat cancer. In December 1990, he congratulated Sinatra on his 75th birthday special.
Awards and Honor
In 1966, Dean Martin won a Golden Globe Award for Best Actor – Television Series Musical or Comedy for 'The Dean Martin Show.'
In February 2009, Dean Martin was honored with a posthumous Grammy Lifetime Achievement Award.
Death and Legacy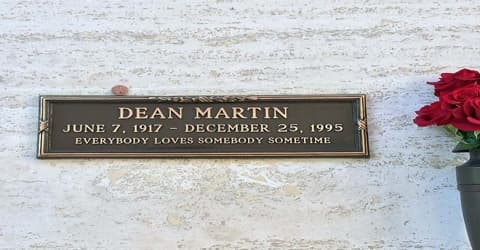 A heavy smoker, Dean Martin was diagnosed with lung cancer at the Cedars Sinai Medical Center in September 1993. He retired from public life in early 1995 and died of acute respiratory failure resulting from emphysema at his Beverly Hills home on Christmas Day, December 25, 1995, at the age of 78. The lights of the Las Vegas Strip were dimmed in his honor. Martin's body was interred at the Westwood Village Memorial Park Cemetery in Los Angeles. The crypt features the epitaph "Everybody Loves Somebody Sometime", the title of his signature song.
At the beginning of his career, Dean Martin's partnership with fellow comedian Jerry Lewis was one of the highlights in his career. Together they performed on numerous occasions and even went on to appear in New York's Copacabana. They eventually appeared on television as well in the 'The Ed Sullivan Show'. Their act was praised and loved by the audience and earned them the spotlight they were looking for.
In 2005, Clark County, Nevada, renamed a portion of Industrial Road as Dean Martin Drive. A similarly named street was dedicated in 2008 in Rancho Mirage, California. Martin's family has presented a gold record in 2004 for Dino: The Essential Dean Martin, his fastest-selling album, which also hit the iTunes Top 10, and in 2006 it was certified "Platinum".
Dean Martin reached the pinnacle of his career with 'The Dean Martin Show' which he launched on NBC in 1965. The show ran for nine years and consisted of 264 episodes. He portrayed himself as a careless drinker who would flirt with women with cheeky pickup lines. Martin won a Golden Globe Award for 'Best Actor – Television Series Musical or Comedy' in 1966 and also won three more nominations back to back in the next three years. He delivered a lot of hit singles between 1951 and 1968. He witnessed almost 40 of his popular singles featuring on the Billboard Hot 100 chart during that time period. Among those forty tracks, the three which topped the chart were 'That's Amore' in 1953, 'Memories Are Made of This' in 1956 and 'Everybody Loves Somebody' in 1964.
Martin's footprints were immortalized at Grauman's Chinese Theatre in 1964. Martin has three stars on the Hollywood Walk of Fame: one at 6519 Hollywood Boulevard for movies; the second at 1617 Vine for recordings; and a third at 6651 Hollywood Boulevard for television. In February 2009, Martin was honored with a posthumous Grammy Lifetime Achievement Award. Four of his surviving children, Gail, Deana, Ricci, and Gina accepted it on his behalf. In 2010, Martin received a posthumous star on the Italian Walk of Fame in Toronto, Ontario, Canada.
Information Source: