Biography of Charles Lindbergh
Charles Lindbergh – American aviator, military officer, author, inventor, explorer, and environmental activist.
Name: Charles Augustus Lindbergh
Date of Birth: February 4, 1902
Place of Birth: Detroit, Michigan, United States
Date of Death: August 26, 1974 (aged 72)
Place of Death: Kipahulu, Hawaii, United States
Occupation: Aviator, Author, Inventor, Explorer, Activist
Father: Charles August Lindbergh (Birth Name Carl Månsson)
Mother: Evangeline Lodge Lindbergh
Spouse/Ex: Anne Morrow Lindbergh (m. 1929-1974)
Early Life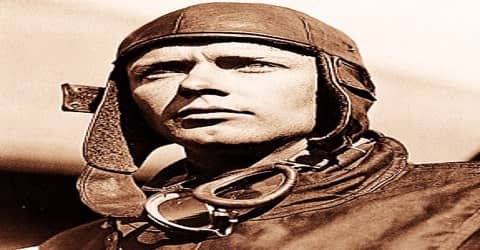 An American aviator of the 20th century, who became famous after making the first solo nonstop flight across the Atlantic Ocean; Charles Lindbergh was born on 4th February 1902, in Detroit, Michigan, the U.S. the only child of Charles August Lindbergh and Evangeline Lodge Land Lindbergh. He was one of the best-known figures in aeronautical history, remembered for the first nonstop solo flight across the Atlantic Ocean, from New York City to Paris, on 20-21st May 1927. Lindbergh covered the 33 1⁄2-hour, 3,600-statute-mile (5,800 km) flight alone in a single-engine purpose-built Ryan monoplane, the Spirit of St. Louis.
Charles Lindbergh used his popularity to promote the development of commercial aviation and U.S Air Mail. A leader of the anti-war America First movement, Lindberg was against the U.S getting into a war with Europe initially. However, he changed his stand and supported the war effort soon after the incident on Pearl Harbour. Born in Detroit, Michigan, Lindbergh right from his younger days displayed a keen sense of interest in 'the mechanics of motorized transportation'. Lindbergh eventually dropped out of university to attend a flight training school. He was nicknamed, 'Slim', 'Lucky Lindy' and 'The Lone Eagle'. As a U.S. Army Air Corps Reserve officer, Lindbergh was the recipient of the Medal of Honor, highest military decoration in the United States. He was also the recipient of many other prestigious awards and anecdotes.
Lindbergh was criticized for insisting that the United States should not become involved in World War II. He supported the antiwar America First Committee, which opposed American aid to Britain in its war against Germany, and resigned his commission in the United States Army Air Forces in 1941 after President Franklin Roosevelt publicly rebuked him for his views. Nevertheless, he publicly supported the U.S. war effort after the Japanese attack on Pearl Harbor and flew fifty combat missions in the Pacific Theater of World War II as a civilian consultant, though Roosevelt refused to reinstate his Air Corps colonel's commission. In his later years, Lindbergh became a prolific prize-winning author, international explorer, inventor, and environmentalist.
Childhood, Family and Educational Life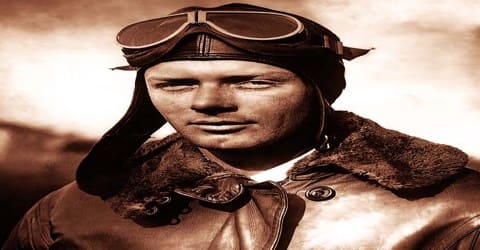 Charles Lindbergh, in full Charles Augustus Lindbergh, also called Charles A. Lindbergh, was born on 4th February 1902 in Detroit, Michigan, the United States to Charles Augustus Lindbergh, a Swedish immigrant, and Evangeline Lodge Land. He was mostly raised in Little Falls, Minnesota. His father was a congressman from Minnesota from 1907 to 1917, and his grandfather had been the secretary to the King of Sweden. Lindbergh spent a great deal of time alone while young, with animals and then machines to keep him company. His mother was a chemistry teacher at Cass Technical High School in Detroit and later at Little Falls High School.
Lindbergh attended the Little Falls High School, from where he graduated in 1918. He attended many other schools but dropped out of them mostly after a year or two. During his childhood and teenage years (none for more than a year or two), including the Force School and Sidwell Friends School while living in Washington with his father, and Redondo Union High School in Redondo Beach, California, while living there with his mother.
Although Lindbergh enrolled himself at the College of Engineering at the University of Wisconsin-Madison in 1920, from where he dropped out after two years in order to pursue flight training in Lincoln, Nebraska. In February 1922, he began to attend the Nebraska Aircraft Corporation's flying school and in April that year, he went on the Lincoln Standard Tourabout biplane, as a passenger.
Personal Life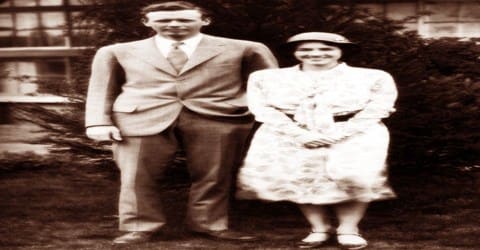 (Charles Lindbergh and his wife Anne Morrow Lindbergh)
Charles Lindbergh met Anne Morrow in Mexico City in December 1927. She was the daughter of Dwight Morrow who, as a partner at J.P. Morgan & Co., had acted as financial adviser to Lindbergh. The couple was married on 27th May 1929 in Englewood, New Jersey. They had six children.
Almost 29 years after his death, it was reported that this aviation pioneer had fathered three children with Brigitte Hesshaimer, a German hat maker. It was later found that he had fathered four more children, from two other affairs. Tragedy struck the Lindbergh household on the eve of 1st March 1932, when his 20-month son, Charles Augustus Lindbergh was kidnapped from his home in East Amwell, New Jersey.
A $50,000 ransom was paid, but the baby was found dead. The nation's concern and horror resulted in laws that expanded the role of federal law enforcement agencies in dealing with such crimes, including allowing the government to demand the death penalty for kidnappers who take victims across state lines. After investigation, it was found that Bruno Richard Hauptmann was the culprit. The latter was arrested and sentenced to death.
The Lindbergh family secretly relocated to Europe, in 1935, concerned about the safety of his other children and with an aim to escape the constant media attention.
Career and Works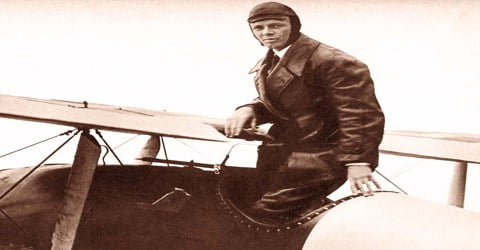 Charles Lindbergh's formal education ended during his second year at the University of Wisconsin in Madison, when his growing interest in aviation led to enrollment in a flying school in Lincoln, Nebraska, and the purchase of a World War I-era Curtiss JN-4 ("Jenny"), with which he made stunt-flying tours through Southern and Midwestern states. Upon leaving Nebraska, he spent the first few months barnstorming across Nebraska, Kansas, Colorado, and Wyoming. In Montana, he did wing walking and parachuting with E.G. Bahl and later H.L. Lynch.
For a brief period, Lindbergh worked as an aeroplane mechanic at the Billings Municipal Airport. After winter set in, he went back to Minnesota, to his father's home, taking a break from flying for some time. Lindbergh's return to the air and first solo flight did not come until half a year later in May 1923 at Souther Field in Americus, Georgia, a former Army flight training field, where he had come to buy a World War I surplus Curtiss JN-4 "Jenny" biplane. Though Lindbergh had not touched an airplane in more than six months, he had already secretly decided he was ready to take to the air by himself. After a half-hour of dual time with a pilot who was visiting the field to pick up another surplus JN-4, Lindbergh flew solo for the first time in the Jenny he had just purchased for $500.
In 1923 Lindbergh joined the U.S. Army and was trained as an Army Air Service Reserve pilot and graduated the next year. He made his first flight as an airmail pilot between Chicago, Illinois, and St. Louis, Missouri, in 1926. He wanted to compete for the $25 thousand prizes that a man named Raymond Orteig had posted for the first person to make a nonstop flight between New York and Paris, France. With money put up by several St. Louis businessmen, Lindbergh had a plane called the Spirit of St. Louis built. On the first lap of his flight to New York, he traveled nonstop to St. Louis in fourteen hours and twenty-five minutes record-breaking time from the West Coast.
Lindbergh's experience in and around airplanes, coupled with the fact that he was able to purchase his own plane may not seem like much in the 21st century, but in his day this was highly unusual. Keep in mind that in 1923 people had only been flying for a little over a decade, and the money and experience required flying made it impossible for the large majority of the population.
Lindbergh had his most serious flying accident on 5th March 1925, eight days before graduation, when a midair collision with another Army S.E.5 during aerial combat maneuvers forced him to bail out. Only 18 of the 104 cadets who started flight training a year earlier remained when Lindbergh graduated first overall in his class in March 1925, thereby earning his Army pilot's wings and a commission as a 2nd Lieutenant in the Air Service Reserve Corps.
Lindbergh was employed as a chief pilot for 278-mile Contract Air Mail Route #2 of Robertson Aircraft Corporation, in October 1925. This provided service between St. Louis and Chicago. Since the army did not require any additional active duty pilots, he went on to pursue civilian aviation. In November 1925, after he joined the 110th Observation Squadron, 35th Division, Missouri National Guard, he did some military flying. He was later promoted as a 1st Lieutenant.
Charles Lindbergh executed the Post Office Department's Oath of Mail Messengers on 13th April 1926, and two days later he opened to service on the new route. Twice combinations of bad weather, equipment failure, and fuel exhaustion forced him to bail out on night approach to Chicago; both times he reached the ground without serious injury and immediately set about ensuring his cargo was located and sent on with minimum delay.
In early 1927 Lindbergh had a single-engine monoplane built to his specifications in San Diego. Notably, it was outfitted with extra fuel tanks, including one in front of the cabin, which required him to use a periscope to see forward. On 10-12th May Lindbergh flew what became dubbed the Spirit of St. Louis from San Diego to New York (with a stopover in St. Louis) in preparation for the transatlantic attempt.
Charles Lindbergh took off in his silver-winged monoplane (a plane with only one supporting surface) from Roosevelt Field in Long Island, New York, on 20th May 1927, bound for an airport outside Paris. Better-equipped and better-known aviators had failed; some had even crashed to their death. But Lindbergh succeeded. He arrived on 21st May having traveled 2,610 miles in thirty-three and one-half hours. Lindbergh immediately became a hero and received many honors and decorations, including the Congressional Medal of Honor, the French Chevalier Legion of Honor, the Royal Air Cross (British), and the Order of Leopold (Belgium). During a tour of seventy-five American cities sponsored by the Daniel Guggenheim Foundation for the Promotion of Aeronautics, he was greeted by wild demonstrations of praise.
Lindbergh received unprecedented adulation after his historic flight. People were "behaving as though Lindbergh had walked on water, not flown over it". The New York Times printed an above the fold, page-wide headline: "LINDBERGH DOES IT!" His mother's house in Detroit was surrounded by a crowd estimated at about 1,000. Countless newspapers, magazines, and radio shows wanted to interview him, and he was flooded with job offers from companies, think tanks, and universities.
In 1927, more importantly, though, much of the world faced an uncertain future. Economic growth had slowed, and WWI had taken a significant toll on many people in Europe and North America. In light of that, Lindbergh's flight was more than just exciting or entertaining; it gave citizens on both continents a reason to look forward to the future and the new changes brought about by technology.
Charles Lindbergh went on his second tour, called 'Good Will Tour' to 16 Latin American countries, from December 1927 to February 1928. Among many others, he visited Mexico, where he met his future wife. After he moved to England, he worked with Nobel Prize-winning French surgeon Dr. Alexis Carrel on creating an artificial heart. In a book in 1938, 'The Culture of Organs', they described an artificial heart. From 1936 to 1938, he traveled many times to Germany and reported about the German aviation and the German Air Force to the U. S. Army. He believed that Germany's air power was incredible and unbeatable, thus he suggested that the U.S should not get involved with the war in Europe. This earned him a negative reputation.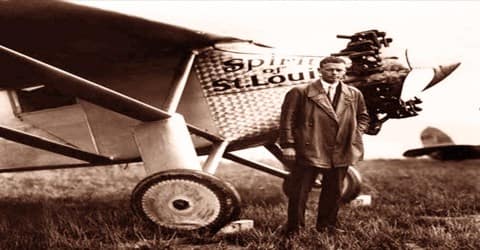 During one tour Lindbergh met Anne Spencer Morrow, the daughter of the U.S. ambassador (representative) to Mexico. They were married in 1929. The Lindberghs made many flights together. During that period, Lindbergh acted as a technical adviser to two airlines, Transcontinental Air Transport, and Pan American World Airways, personally pioneering many of their routes. When he was not flying, Lindbergh worked with Nobel Prize-winning surgeon Alexis Carrel on the development of the perfusion pump, a device that allowed organs to be kept alive outside the body. While the perfusion pump did not see widespread use, it demonstrated the feasibility of preserving organs through artificial means and acted as a precursor for the heart-lung machine.
Lindbergh conducted various studies of air power in Europe in the late 1930s. He toured German aviation centers at the invitation of Nazi (a political party that controlled Germany from 1933-45 and that attempted to rid the country of Jewish people) leader Hermann Göring (1893-1946), becoming convinced that the Nazi military was unbeatable. Also in the 1930s, Lindbergh was on the Board of Directors of Pan-American World Airways. In 1939 Lindbergh studied American airplane production as special adviser on technical matters. He also performed promotional work for aviation during this period.
After the Pearl Harbour, Charles Lindbergh changed his stand on war and became involved in the war effort. He also worked with Henry Ford on the bomber and with the United Aircraft, as an adviser and test pilot. After World War II, he became the Chief of Staff of the United States Air Force. Lindbergh also worked with Pan American World Airways. He met with the crew members of Apollo 8, the first spacecraft to travel to the moon, in 1968.
Awards and Honor
Charles Lindbergh received many honors and awards, in addition to the Medal of Honor that had been awarded to him by a special act of Congress in 1927.
On 2nd January 1928, he appeared on 'TIME' magazine as 'Man of the Year'. The same year, he was conferred with the prestigious Congressional Gold Medal.
For his services to the government, Lindbergh was appointed brigadier general in the Air Force Reserve by Pres. Dwight D. Eisenhower in 1954.
Death and Legacy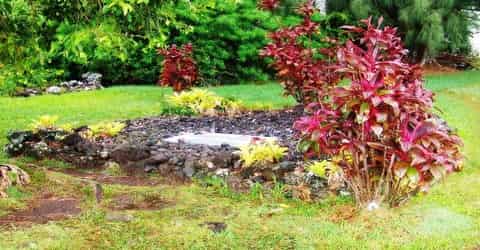 Charles Lindbergh spent his last years on the Hawaiian island of Maui. He died of lymphoma on August 26, 1974, at age 72. He was buried on the grounds of the Palapala Ho'omau Church in Kipahulu, Maui. His epitaph, on a simple stone following the words "Charles A. Lindbergh Born Michigan 1902 Died Maui 1974", quotes Psalms 139:9: "… If I take the wings of the morning and dwell in the uttermost parts of the sea … C.A.L."
Lindbergh authored the books, 'Of Flight and Life' and 'The Spirit of St. Louis'. He has been an inspiration to many films, television shows and works of music. Some of which include, 'Charles A. Lindbergh', a documentary film, '40, 000 Miles with Lindbergh' and 'The American Experience Lindbergh: The Shocking, Turbulent Life of America's Lone Eagle'.
Lindbergh's later works included The Wartime Journals of Charles A. Lindbergh (1970) and Boyhood on the Upper Mississippi: A Reminiscent Letter (1972). An Autobiography of Values (1977) was published after his death. Toward the end of his life, Lindbergh grew increasingly interested in the spiritual world and spoke out on environmental issues. His lifelong belief that "… all the achievements of mankind have value only to the extent that they preserve and improve the quality of life."
Information Source: