Oprah Winfrey
(American Media Proprietor, Talk Show Host, Actress, Producer, and Philanthropist)
Full name: Orpah Gail Winfrey
Date of birth: January 29, 1954 (age 63)
Place of birth: Kosciusko, Mississippi, U.S.
Residence: Montecito, California; Lavallette, New Jersey; Telluride, Colorado; Maui, Hawaii; Chicago, Illinois; Fisher Island, Florida
Occupation: Former host of The Oprah Winfrey Show, Chairwoman and CEO of Harpo Productions; Chairwoman, CEO, and CCO of the Oprah Winfrey Network, Actress, Author
Years active: 1983–present
Partner(s): Stedman Graham (1986–present)
Children: Male, name unknown (born c. 1968, died c. 1968)
Early Life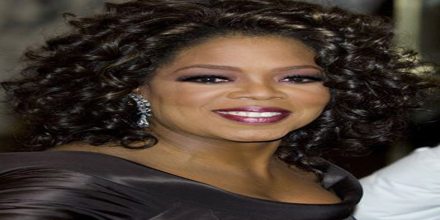 Orpah Gail Winfrey was born on January 29, 1954, in Kosciusko, Mississippi, U.S. She is an American media proprietor, talk show host, actress, producer, and philanthropist. She is best known for her talk show The Oprah Winfrey Show, which was the highest-rated television program of its kind in history and was nationally syndicated from 1986 to 2011. Dubbed the "Queen of All Media", she has been ranked the richest African-American, the greatest black philanthropist in American history, and is currently North America's first and only multi-billionaire black person. Several assessments rank her as the most influential woman in the world.
In 1976, Oprah Winfrey moved to Baltimore, Maryland, where she hosted the TV chat show People Are Talking. The show became a hit and Winfrey stayed with it for eight years, after which she was recruited by a Chicago TV station to host her own morning show, A.M. Chicago. Her major competitor in the time slot was Phil Donahue. Within several months, Winfrey's open, warm-hearted personal style had won her 100,000 more viewers than Donahue and had taken her show from last place to first in the ratings. Her success led to nationwide fame and a role in Steven Spielberg's 1985 film The Color Purple, for which she was nominated for an Academy Award for Best Supporting Actress.
From 2006 to 2008, Oprah Winfrey's endorsement of Barack Obama, by one estimate, delivered over a million votes in the close 2008 Democratic primary race.
Childhood and Educational Life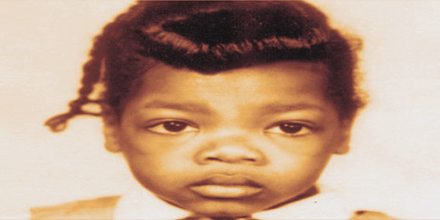 American television host, actress, producer, philanthropist and entrepreneur Oprah Gail Winfrey was born on January 29, 1954, in Kosciusko, Mississippi. After a troubled adolescence in a small farming community, where she was sexually abused by a number of male relatives and friends of her mother, Vernita, she moved to Nashville to live with her father, Vernon, a barber and businessman. When she was 14, she became pregnant but her son was born prematurely and he died shortly after birth. Winfrey later stated she felt betrayed by the family member who had sold the story of her son to the National Enquirer in 1990. She began going to Lincoln High School; but after early success in the Upward Bound program, was transferred to the affluent suburban Nicolet High School, where she says her poverty was constantly rubbed in her face as she rode the bus to school with fellow African-Americans, some of whom were servants of her classmates' families. She began to steal money from her mother in an effort to keep up with her free-spending peers, to lie to and argue with her mother, and to go out with older boys.
Her frustrated mother once again sent her to live with Vernon in Nashville, Tennessee, though this time she did not take her back. Vernon was strict, but encouraging, and made her education a priority. Winfrey became an honors student, was voted Most Popular Girl, and joined her high school speech team at East Nashville High School, placing second in the nation in dramatic interpretation. She won an oratory contest, which secured her a full scholarship to Tennessee State University, a historically black institution, where she studied communication. Her first job as a teenager was working at a local grocery store. At the age of 17, Winfrey won the Miss Black Tennessee beauty pageant. She also attracted the attention of the local black radio station, WVOL, which hired her to do the news part-time. She worked there during her senior year of high school, and again while in her first two years of college.
Winfrey's career choice in media would not have surprised her grandmother, who once said that ever since Winfrey could talk, she was on stage. As a child, she played games interviewing her corncob doll and the crows on the fence of her family's property. Winfrey later acknowledged her grandmother's influence, saying it was Hattie Mae who had encouraged her to speak in public and "gave me a positive sense of myself"
Personal Life
Winfrey's high school sweetheart Anthony Otey recalled an innocent courtship that began in Winfrey's senior year of high school, from which he saved hundreds of love notes; Winfrey conducted herself with dignity and as a model student. The two spoke of getting married, but Otey claimed to have always secretly known that Winfrey was destined for a far greater life than he could ever provide. She broke up with him on Valentine's Day of her senior year.
In 1971, several months after breaking up with Otey, Winfrey met William "Bubba" Taylor at Tennessee State University. According to CBS journalist George Mair, Taylor was Winfrey's "first intense, to die for love affair". Winfrey helped get Taylor a job at WVOL, and according to Mair, "did everything to keep him, including literally begging him on her knees to stay with her." Taylor, however, was unwilling to leave Nashville with Winfrey when she moved to Baltimore to work at WJZ-TV in June 1976.
In the 1970s, Winfrey had a romantic relationship with John Tesh. Biographer Kitty Kelley claims that Tesh split with Winfrey over the pressure of having an interracial relationship.
Winfrey was allegedly involved in a second drug-related love affair. Self-proclaimed former boyfriend Randoph Cook said they lived together for several months in 1985 and did drugs. In 1997, Cook tried to sue Winfrey for $20 million for allegedly blocking a tell-all book about their alleged relationship.
Also, in the mid-1980s, Winfrey briefly dated movie critic Roger Ebert, whom she credits with advising her to take her show into syndication. Winfrey and her boyfriend Stedman Graham have been together since 1986. They were engaged to be married in November 1992, but the ceremony never took place.
Winfrey has also had a long friendship with Maria Shriver, after they met in Baltimore. Winfrey considered Maya Angelou, author of I Know Why the Caged Bird Sings, her mentor and close friend; she called Angelou her "mother-sister-friend." Winfrey hosted a week-long Caribbean cruise for Angelou and 150 guests for Angelou's 70th birthday in 1998, and in 2008, threw her "an extravagant 80th birthday celebration" at Donald Trump's Mar-a-Lago club in Palm Beach, Florida.
Working Career
In 1977, she was removed as co-anchor and worked lower profile positions at the station. She was then recruited to join Richard Sher as co-host of WJZ's local talk show People Are Talking, which premiered on August 14, 1978. She also hosted the local version of Dialing for Dollars there.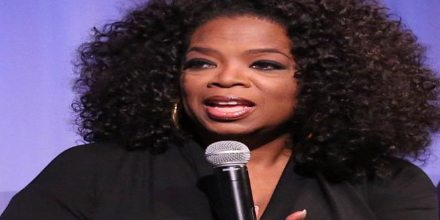 In 1981 Oprah sent recorded tapes of the show to a talk-show in Chicago called A.M. Chicago. They immediately offered her the job and in September of 1985 she changed the name of the show to, "The Oprah Winfrey Show". The first broadcast of The Oprah Winfrey Show was on September 8,1986 it broadcast nationally. The Oprah Winfrey show first targeted woman, however soon due to controversial topics and intriguing topics Oprah brought on to the show it appealed to people of all genders,ethnics,and ages. Oprah promoted many things on her show such as books, movie releases all of which people were eager to know what her opinions were of them. Oprah helped broaden not just woman's point of view and significance but Oprah helped to realize that every human has an importance in this world. From it's first broadcast The Oprah Winfrey show went on to receive multiple Day Time Emmy Awards and several other prestigious awards.Winfrey expanded the Oprah Winfrey show and started releasing a monthly magazine which was called, O:The Oprah Magazine. The first issue was in 2000. The series finale of the Oprah Winfrey Show as on it's twenty-fifth season and it aired on May,25,2011. Concluding a segment of her career toward which she used as a device to inspire millions and help thousands to lead a better life.
In 1994, with talk shows becoming increasingly trashy and exploitative, Winfrey pledged to keep her show free of tabloid topics. Although ratings initially fell, she earned the respect of her viewers and was soon rewarded with an upsurge in popularity. Her projects with Harpo have included the highly rated 1989 TV miniseries, The Women of Brewster Place, which she also starred in. Winfrey also signed a multi-picture contract with Disney. The initial project, 1998's Beloved, based on Pulitzer Prize-winning novel by Toni Morrison and starring Winfrey and Danny Glover, got mixed reviews and generally failed to live up to expectations.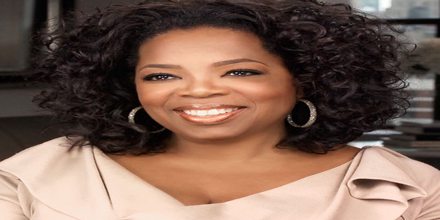 Winfrey, who became almost as well-known for her weight loss efforts as for her talk show, lost an estimated 90 pounds (dropping to her ideal weight of around 150 pounds) and competed in the Marine Corps Marathon in Washington, D.C., in 1995. In the wake of her highly publicized success, Winfrey's personal chef, Rosie Daley, and trainer, Bob Greene, both published best-selling books.
The media giant contributed immensely to the publishing world by launching her "Oprah's Book Club," as part of her talk show. The program propelled many unknown authors to the top of the bestseller lists and gave pleasure reading a new kind of popular prominence.
With the debut in 1999 of Oxygen Media, a company she co-founded that is dedicated to producing cable and Internet programming for women, Winfrey ensured her place in the forefront of the media industry and as one of the most powerful and wealthy people in show business. In 2002, she concluded a deal with the network to air a prime-time complement to her syndicated talk show. Her highly successful monthly, O: The Oprah Magazine debuted in 2000, and in 2004, she signed a new contract to continue The Oprah Winfrey Show through the 2010-11 season. Now syndicated, the show is seen on nearly 212 U.S. stations and in more than 100 countries worldwide.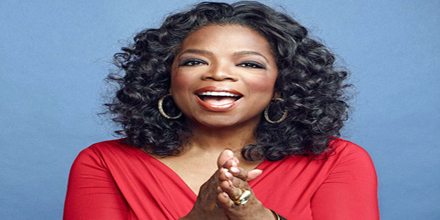 In 2009, Oprah Winfrey announced that she would be ending her program when her contract with ABC ended, in 2011. Soon after, she moved to her own network, the Oprah Winfrey Network, a joint venture with Discovery Communications.
In March 2015, Winfrey announced that her Chicago-based Harpo Studios would close at the end of the year to consolidate the company's production operations to the Los Angeles-based OWN headquarters. Winfrey's television empire was launched at the studio and it had been home to her daily syndicated talk show through its finale in 2011. "The time had come to downsize this part of the business and to move forward. It will be sad to say goodbye," said Winfrey, "but I look ahead with such a knowing that what the future holds is even more than I can see."
Winfrey returned to acting in Greenleaf, which marked her first recurring scripted television role. The original family drama revolves around a Memphis megachurch and premiered on OWN in June 2016.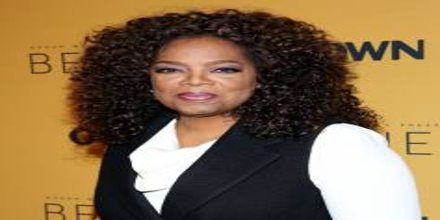 Oprah's made her debut as a film actress in the 1985 period drama film, The Color Purple. Oprah played a troubled housewife named Sofia. Oprah was nominated for an Academy Award for Best Supporting Actress. This movie went on to become a Broadway musical adaptation. In 1998 Oprah starred in the movie, Beloved which she also produced. Winfrey played the character Sethe who was a former slave. Winfrey has also acted in several movies such as Charlotte's Web (2006), Bee Movie (2007), and The Princess and the Frog (2009).
Activism and Charity
According to Forbes magazine, Oprah was the richest African American of the 20th century and the world's only Black billionaire for three years running. Life magazine hailed her as the most influential woman of her generation. In 2005, Business Week named her the greatest Black philanthropist in American history. Oprah's Angel Network has raised more than $51,000,000 for charitable programs, including girls' education in South Africa and relief to the victims of Hurricane Katrina.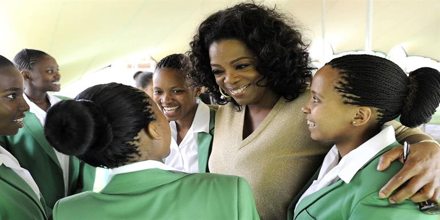 Winfrey is a dedicated activist for children's rights; in 1994, President Clinton signed a bill into law that Winfrey had proposed to Congress, creating a nationwide database of convicted child abusers. She founded the Family for Better Lives foundation and also contributes to her alma mater, Tennessee State University. In September 2002, Oprah was named the first recipient of the Academy of Television Arts & Sciences' Bob Hope Humanitarian Award.
Winfrey campaigned for Democratic presidential hopeful Barack Obama in December 2007, attracting the largest crowds of the primary season to that point. Winfrey joined Obama for a series of rallies in the early primary/caucus states of Iowa, New Hampshire, and South Carolina. It was the first time Winfrey had ever campaigned for a political candidate.
The biggest event was at the University of South Carolina football stadium, where 29,000 supporters attended a rally that had been switched from an 18,000-seat basketball arena to satisfy public demand.
Awards and Honours
Oprah Winfrey in 1998 received an Achievement Award from the National Academy of Television Arts and Sciences. In 2011 Oprah Winfrey received a Jean Hersholt Humanitarian Award from the Academy Of Motion Pictures Arts And Sciences.
In 2013, she was awarded the Presidential Medal of Freedom by President Barack Obama and honorary doctorate degrees from Duke and Harvard.