Percy Bysshe Shelley – English Romantic Poets
Full name: Percy Bysshe Shelley
Date of birth: 4 August 1792
Place of birth: Field Place, Horsham, Sussex, England
Date of death: 8 July 1822 (aged 29)
Place of death: Gulf of La Spezia, Kingdom of Sardinia (now Italy)
Occupation: Poet, dramatist, essayist, novelist
Father: Timothy Shelley
Mother: Elizabeth Pilfold
Siblings: John Shelley of Avington House, Mary Shelley, Elizabeth Shelley, Hellen Shelley, Margaret Shelley
Spouse: Mary Shelley (m. 1816–1822), Harriet Westbrook (m. 1811–1816)
Children: Percy Florence Shelley, Clara Everina Shelley, William Shelley
Early Life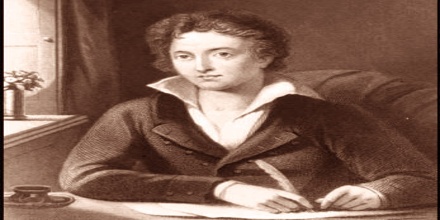 Percy Bysshe Shelley was born on Aug. 4, 1792, in Field Place, near Horsham, Sussex, England. He was an English Romantic poet whose passionate search for personal love and social justice was gradually channeled from overt actions into poems that rank with the greatest in the English language.
Shelley is perhaps best known for such classic poems as Ozymandias, Ode to the West Wind, To a Skylark, Music, When Soft Voices Die, The Cloud and The Masque of Anarchy. His other major works include a groundbreaking verse drama The Cenci (1819) and long, visionary poems such as Queen Mab (later reworked as The Daemon of the World), Alastor, The Revolt of Islam, Adonaïs, Prometheus Unbound (1820)—widely considered to be his masterpiece—Hellas: A Lyrical Drama (1821), and his final, unfinished work, The Triumph of Life (1822).
Shelley became a lodestone to the subsequent three or four generations of poets, including important Victorian and Pre-Raphaelite poets such as Robert Browning and Dante Gabriel Rossetti. He was admired by Oscar Wilde, Thomas Hardy, George Bernard Shaw, Bertrand Russell, W. B. Yeats, Upton Sinclair and Isadora Duncan. Henry David Thoreau's civil disobedience was apparently influenced by Shelley's non-violence in protest and political action. Shelley's popularity and influence has continued to grow in contemporary poetry circles.
He was died on July 8, 1822, at sea off Livorno, Tuscany (Italy).
Childhood, Family and Educational Life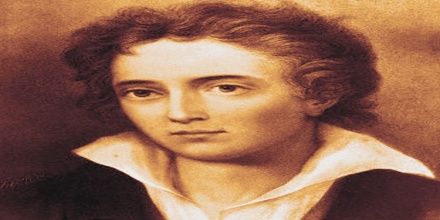 Percy Bysshe Shelley, a controversial English writer of great personal conviction, was born on August 4, 1792. His father, Sir Timothy Shelley, 2nd Baronet of Castle Goring, was a Member of Parliament and an associate of Duke of Norfolk. His mother, Elizabeth Pilfold, came from a landowning family in Sussex. Percy was the eldest of the couple's six children and had four sisters and a brother younger to him. He learned to fish and hunt in the meadows surrounding his home, often surveying the rivers and fields with his cousin and good friend Thomas Medwin. His younger siblings were: John Shelley of Avington House (15 March 1806 – 11 November 1866; married on 24 March 1827 Elizabeth Bowen (d. 28 November 1889)); Mary Shelley (NB. not to be confused with his wife); Elizabeth Shelley (d. 1831); Hellen Shelley (d. 10 May 1885); Margaret Shelley (d. 9 July 1887). Shelley's uncle, brother to his mother Elizabeth Pilfold, was Captain John Pilfold, a famous Naval Commander who served under Admiral Nelson during the Battle of Trafalgar.
Shelley left home at age of 10 to study at Syon House Academy, roughly 50 miles north of Broadbridge Heath and 10 miles west of central London. After two years, he enrolled at Eton College. While there, he was severely bullied, both physical and mentally, by his classmates. Shelley retreated into his imagination. Within a year's time he had published two novels and two volumes of poetry, including St Irvyne and Posthumous Fragments of Margaret Nicholson.
On 10 April 1810, he matriculated at University College, Oxford. Legend has it that Shelley attended only one lecture while at Oxford, but frequently read sixteen hours a day. His first publication was a Gothic novel, Zastrozzi (1810), in which he vented his early atheistic worldview through the villain Zastrozzi; this was followed at the end of the year by St. Irvyne; or, The Rosicrucian: A Romance (dated 1811). In the same year, Shelley, together with his sister Elizabeth, published Original Poetry by Victor and Cazire and, while at Oxford, he issued a collection of verses (ostensibly burlesque but quite subversive), Posthumous Fragments of Margaret Nicholson, with Thomas Jefferson Hogg.
In 1811, Shelley anonymously published a pamphlet called The Necessity of Atheism which was brought to the attention of the university administration and he was called to appear before the College's fellows, including the Dean, George Rowley. His refusal to repudiate the authorship of the pamphlet resulted in his expulsion from Oxford on 25 March 1811, along with Hogg.
Personal Life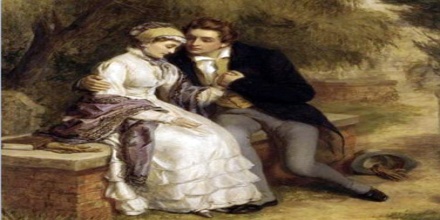 In August of 1811, Shelley eloped with Harriet Westbrook, a 16-year-old woman his parents had explicitly forbidden him to see. His love for her was centered on a hope that he could save her from committing suicide. They eloped, but Shelley was soon annoyed with her and became interested in a woman named Elizabeth Hitchener, a schoolteacher who inspired his first major poem, Queen Mab. The poem's title character, a fairy originally invented by Shakespeare and described in Romeo and Juliet, describes what a utopian society on earth would be like.
Although Shelley's relationship with Harriet remained troubled, the young couple had two children together. Their daughter, Elizabeth Ianthe, was born in June of 1813, when Shelley was 21. Before their second child was born, Shelley abandoned his wife and immediately took up with another young woman. Well-educated and precocious, his new love interest was named Mary, the daughter of Shelley's beloved mentor, William Godwin, and Mary Wollstonecraft, the famous feminist author of A Vindication of the Rights of Women. To Shelley's surprise, Godwin was not in favor of Shelley dating his daughter. In fact, Godwin so disapproved that he would not speak with Mary for the next three years. Shelley and Mary fled to Paris, taking Mary's sister, Jane, with them. They departed London by ship and, mostly traveling by foot, toured France, Switzerland, Germany and Holland, often reading aloud to each other from the works of Shakespeare and Rousseau.
When the three finally returned home, Mary was pregnant. So was Shelley's wife, Harriet. The news of Mary's pregnancy brought Harriet to her wit's end. She requested a divorce and sued Shelley for alimony and full custody of their children. Harriet's second child with Shelley, Charles, was born in November of 1814. Three months later, Mary gave birth to a girl. The infant died just a few weeks later. In 1816, Mary gave birth to their son, William.
In the fall of 1816, Shelley and Mary returned to England to find that Mary's half-sister, Fanny Imlay, had committed suicide. In December of that year it was discovered that Harriet had also committed suicide. She was found drowned in the Serpentine River in Hyde Park, London. A few weeks later, Shelley and Mary finally married. Mary's father, William Godwin, was delighted by the news and accepted his daughter back into the family fold. Amidst their celebration, however, loss pursued Shelley. Following Harriet's death, the courts ruled not to give Shelley custody of their children, asserting that they would be better off with foster parents.
Writing Career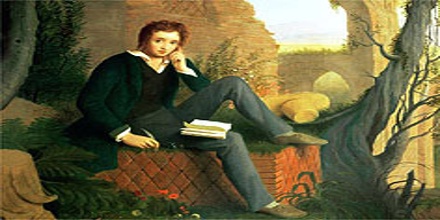 In 1810, Shelley published his first book,a Gothic novel titled 'Zastrozzi.'It is possible that he had written it while studying at Eton. The book throws light on his early atheistic as well as heretical views, which he put in the mouth of the villain Zastrozzi.
In the same year, he also published his first poetry book, 'Original Poetry by Victor and Cazire.' These poems were written in collaboration with his sister Elizabeth while he was in Eton. It is believed that his father Sir Timothy Shelley initially patronized him a lot and helped in publication of his books.
In 1810, Shelley wrote another Gothic novel, titled 'St. Irvyne; or, The Rosicrucian: A Romance', which was published in 1811. It was probably the first book that he had written while studying at Oxford. Around the same time, Shelley had his fourth book, 'Posthumous Fragments of Margaret Nicholson', published. It was a collection of poems written in collaboration with Thomas Jefferson Hogg, with whom he had developed a close friendship. Sometime now, healso took out a pamphlet, titled 'Necessity of Atheism' and had it circulated with the help of Hogg. Many critics suspect that its purpose was to antagonize and provoke the authority, for the title was more confrontational than the argument.
In 1816, Mary's step-sister, Claire Clairmont, invited Shelley and Mary to join her on a trip to Switzerland. Claire had begun dating the Romantic poet Lord Byron and wished to show him off to her sister. By the time they commenced the trip, Lord Byron was less interested in Claire. Nevertheless, the three stayed in Switzerland all summer. Shelley rented a house on Lake Geneva very near to Lord Bryon's and the two men became fast friends. Shelley wrote incessantly during his visit. After a long day of boating with Byron, Shelley returned home and wrote Hymn to Intellectual Beauty. After a trip through the French Alps with Byron, he was inspired to write Mont Blanc, a pondering on the relationship between man and nature.
Around 1817, he wrote Laon and Cythna; or, The Revolution of the Golden city. His publishers balked at the main storyline, however, which centers on incestuous lovers. He was asked to edit it and to find a new title for the work. In 1818, he reissued it as The Revolt of Islam. Though the title suggests the subject of Islam, the poem's focus is religion in general and features socialist, political themes. Another outstanding poem that he wrote during this period was 'Ozymandias.' It was a sonnet, written in friendly competition with fellow poet Horace Smith, who also wrote a sonnet on the same topic and with the same title.
In early 1818, Shelley along with his wife, travelledto Italy with Claire to meet Byron, who at that time was residing at Venice. They reached Milan in April and then proceeded to visit Pisa and Livorno before reaching Venice in August 1818.
Shelley completed Prometheus Unbound in Rome, and he spent mid-1819 writing a tragedy, The Cenci, in Leghorn (Livorno). In this year, prompted among other causes by the Peterloo Massacre, he wrote his best-known political poems: The Masque of Anarchy and Men of England. These were probably his best-remembered works during the 19th century. Around this time period, he wrote the essay The Philosophical View of Reform, which was his most thorough exposition of his political views to that date.
In 1820, hearing of John Keats's illness from a friend, Shelley wrote him a letter inviting him to join him at his residence at Pisa. Keats replied with hopes of seeing him, but instead, arrangements were made for Keats to travel to Rome with the artist Joseph Severn. Inspired by the death of Keats, in 1821 Shelley wrote the elegy Adonais.
In 1822, Shelley arranged for Leigh Hunt, the British poet and editor who had been one of his chief supporters in England, to come to Italy with his family. He meant for the three of them — himself, Byron and Hunt — to create a journal, which would be called The Liberal. With Hunt as editor, their controversial writings would be disseminated, and the journal would act as a counter-blast to conservative periodicals such as Blackwood's Magazine and The Quarterly Review. Shelley created most of his major works during these four years in Italy.
For several years in the 20th century some of Trelawny's collection of Shelley ephemera, including a painting of Shelley as a child, a jacket, and a lock of his hair, were on display in "The Shelley Rooms", a small museum at Shelley Manor. When the museum finally closed in 2001, these items were returned to Lord Abinger, who descends from a niece of Lady Jane Shelley.
Major Works
(1810) Zastrozzi
(1810) Original Poetry by Victor and Cazire
(1810) Posthumous Fragments of Margaret Nicholson: Being Poems Found Amongst the Papers of That Noted Female Who Attempted the Life of the King in 1786
(1810 dated 1811) St. Irvyne; or, The Rosicrucian
(1811) Poetical Essay on the Existing State of Things
(1811) The Necessity of Atheism
(1812) The Devil's Walk: A Ballad
(1813) Queen Mab: A Philosophical Poem
(1814) A Refutation of Deism: In a Dialogue
(1815) Alastor, or The Spirit of Solitude
(1815) Wolfstein; or, The Mysterious Bandit (chapbook)
(1816) The Daemon of the World
(1816) Mont Blanc
(1816) On Death
(1817) Hymn to Intellectual Beauty (text)
(1817) Laon and Cythna; or, The Revolution of the Golden City: A Vision of the Nineteenth Century
(1817) The Revolt of Islam, A Poem, in Twelve Cantos
(1817) History of a Six Weeks' Tour through a part of France, Switzerland, Germany, and Holland (with Mary Shelley)
(1818) Ozymandias (text)
(1818) The Banquet (or The Symposium) by Plato, translation from Greek into English
(1818) Rosalind and Helen: A Modern Eclogue
(1818) Lines Written Among the Euganean Hills, October 1818
(1819) The Cenci, A Tragedy, in Five Acts
(1819) Ode to the West Wind (text)
(1819) The Masque of Anarchy
(1819) Men of England
(1819) England in 1819
(1819) A Philosophical View of Reform (published in 1920)
(1819) Julian and Maddalo: A Conversation
(1820) Peter Bell the Third (published in 1839)
(1820) Prometheus Unbound, A Lyrical Drama, in Four Acts
(1820) To a Skylark
(1820) The Cloud
(1820) Oedipus Tyrannus; Or, Swellfoot The Tyrant: A Tragedy in Two Acts
(1820) The Witch of Atlas (published in 1824)
(1821) Adonaïs
(1821) Ion by Plato, translation from Greek into English
(1821) A Defence of Poetry (first published in 1840)
(1821) Epipsychidion
(1822) Hellas, A Lyrical Drama
(1822) The Triumph of Life (unfinished, published in 1824)
His philosophy of social justice and non-violence was admired by many. It is believed that Henry David Thoreau's civil disobedience and Mahatma Gandhi's passive resistance was inspired by his philosophy. Karl Marx was also one of Shelley's great admirers.
Death and Legacy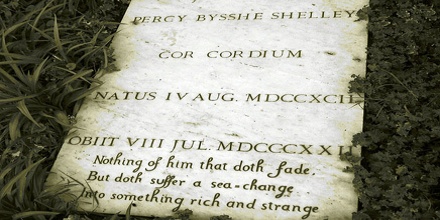 On July 8, 1822, just shy of turning 30, Shelley drowned while sailing his schooner back from Livorno to Lerici, after having met with Leigh Hunt to discuss their newly printed journal, The Liberal. Despite conflicting evidence, most papers reported Shelley's death as an accident. However, based on the scene that was discovered on the boat's deck, others speculated that he might have been murdered by an enemy who detested his political beliefs.
Shelley's body was cremated on the beach in Viareggio, where his body had washed ashore. Mary Shelley, as was the custom for women during the time, did not attend her husband's funeral. Percy Bysshe Shelley's ashes were interred in the Protestant Cemetery in Rome. More than a century later, he was memorialized in Poet's Corner in Westminster Abbey.