Biography of Max Fabiani
Max Fabiani – Italian architect.
Name: Maximilian Fabiani
Date of Birth: 29 April 1865
Place of Birth: Kobdilj, County of Gorizia and Gradisca, Austrian Empire, today Slovenia
Date of Death: 12 August 1962 (aged 97)
Place of Death: Gorizia, northern Italy
Occupation: Architect
Father: Antonio Fabiani
Mother: Charlotte von Kofler
Spouse/Ex: Francesca Di Rochi
Children: 2
Early Life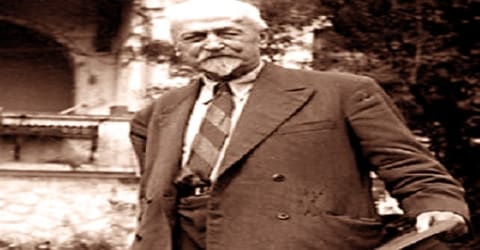 A cosmopolitan trilingual Italian Slovenian architect and town planner of mixed Italian-Austrian ancestry, Max Fabiani was born on 29th April 1865, in the village of Kobdilj near Štanjel on the Karst Plateau, County of Gorizia and Gradisca, in present-day Slovenia. He introduced the Vienna Secession style of architecture (a type of Art Nouveau) in Slovenia with Ciril Metod Koch. Fabiani grew up in a cosmopolitan trilingual environment: besides Italian, the language of his family, and Slovene, the language of his social environment, he learned German at a very young age.
Born to a cosmopolitan, trilingual family, Fabiani brought his architectural talents to various areas of the former Austrian Empire, contributing to the Viennese cityscape as well as the architecture of cities and towns that would later be part of Slovenia and Italy. Given the years of his working life, some of Fabiani's commissions coincided with the need to rebuild cities following the two World Wars. He also designed memorials to commemorate fallen soldiers. Aside from his work as an architect, Fabiani also briefly tried his hands in politics. He was made mayor of Staniel, his hometown, during the 1940s. As a result of his position as well as his fluency in German, he was able to stave off the occupation and destruction of his village during wartime. Fabiani is widely credited for his influential use of the Vienna Secession style, especially in Slovenian architecture. He also served several academic posts, including a professorship at the Technischen Hochschule in Vienna. In later years, he taught art history at a high school in Gorizia.
Childhood, Family and Educational Life
Maximilian Fabiani, commonly known as Max Fabiani (Slovene: Maks, Italian: Massimo), was born on 29th April 1865, in Kobdil bei Staniel, part of the Austro-Hungarian Empire. This place is now known as Kobdilj, Slovenia. His parents were Charlotte (Von Kofler) and Antonio Fabiani. He also had 13 siblings. He grew up in a cosmopolitan trilingual environment: besides Italian, the language of his family, and Slovene, the language of his social environment, he learned German at a very young age.
Max Fabiani attended a primary school in his hometown with his siblings when he was a child. Also as a child, he learned how to speak Italian from his family members, and Slovene and German at school and when talking to friends. As he grew older, he attended a Realschule. After finishing his studies at the Realschule, Fabiani attended the Vienna University of Technology.
After earning his degree in 1889, a scholarship enabled him to travel for three years (1892-1894) to Asia Minor and through most of Europe.
Personal Life
Max Fabiani was married to Francesca di Rochi and had two children; his son Lorenzo Fabiani (1907–1973) was an agronomist and journalist and known anti-fascist. Sadly, the couple separated. Max did not marry again or have any other children.
Career and Works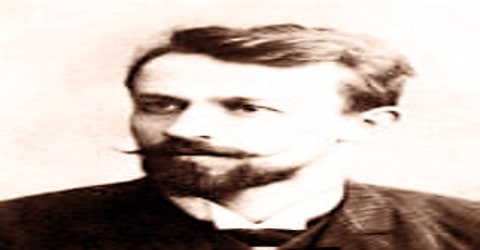 Max Fabiani moved to Vienna to pursue a degree in architecture at the Vienna University of Technology, completing his studies in 1889. Between 1892 and 1894, he used a scholarship to travel throughout Europe and Asia Minor over the course of nearly three years, including stays in Greece, Italy, Germany, France, Belgium, and England. Following his travels, he returned to Vienna and joined the studio of architect Otto Wagner, remaining with Wagner until 1900. For his first major plan, he was commissioned to provide urban planning for Ljubljana in the aftermath of the city's 1895 earthquake, a bid he won due to his familiarity with the city as well as his modern designs.
Fabiani worked with Wagner until 1900, when he moved on to working commission jobs. One of his first commission jobs was planning urbanization of Ljubljana. Years earlier, the town had been faced with an earthquake, and it had to be completely redesigned.  His work with the city was so impressive that it lead to more commissions. In the early 1900s, he designed not one, but two national halls, one of which being the Trieste National Hall.
Max Fabiani's first large-scale architectural project was the urban plan for the capital Ljubljana, which was badly damaged by an earthquake in 1895. Fabiani won a competition against the historicist architect Camillo Sitte and was chosen by the Ljubljana Town Council as the main urban planner. One of the reasons for this choice was Fabiani was considered by the Slovene Liberal Nationalists as a Slovene. With the personal sponsorship of the Liberal nationalist mayor of Ljubljana Ivan Hribar, Fabiani designed several important buildings in the Carniolan capital, including the Mladika palace, which is now the seat of the Slovenian Foreign Ministry. His work in Ljubljana helped him to become well known in Slovenia, convincing Slovene nationalists in the Austrian Littoral to entrust him with the design for the National Halls in Gorizia (1903) and in Trieste (1904). Fabiani also created the urban plan for Bielsko in Poland. In 1902, these two urban plans won him the first honorary masters degree in the field of urban planning by the University of Vienna in Austria-Hungary.
In 1903 and 1904, Fabiani was commissioned to design the national halls in Gorizia and Trieste, largely on the basis of his designs for Ljubljana. Between 1910 and 1917, he held the position of a professor of ornament and interior decoration at the Technical University of Vienna and in 1919 one of his pupils, Ivan Vurnik, offered him a teaching position at the newly established University of Ljubljana, Fabiani, however, refused the offer, quit the teaching position in Vienna, and decided to settle in Gorizia, which had been annexed to the Kingdom of Italy, thus becoming an Italian citizen..
Fabiani operated his own architectural studio in Vienna between 1896 and 1917 and during that time he was commissioned for a number of elite projects in the Habsburg Empire, the still iconic Viennese buildings Artaria, Urania and Portois&Fix among them. He projected the pavilions for the 50th anniversary of Franz Joseph's reign, partly for the World Expo in Paris in 1900, and for the Imperial Kings exhibition in London. His projects of that time also include Franz Ferdinand's mansion at Brioni, the renovation of the Konopište Castle, the Casa Bartoli palace in Trieste, and the "Spas for civil servants" in Opatija.
Max Fabiani held more than one job, in the 1920s. He worked on repairing and sometimes completely redesigning buildings and other monuments that had been destroyed during the bombings and other violent acts of World War I. In the same decade; he also worked in a high school as a history teacher in Gorizia, Italy. On 15th May 1921 less than a year after the burning of the Slovenian National Hall in Trieste by the Italian fascists, which he had designed Fabiani became a member of the Italian fascist movement. The reason why he joined the party and his political activity in the following years remain unclear and controversial. At the same time, his son was jailed because of his anti-fascist activities.
With the personal sponsorship of the Liberal nationalist mayor of Ljubljana Ivan Hribar, Fabiani designed several important buildings in the town, including the L-shaped building in the Mladika Complex facing Prešeren Street (Slovene: Prešernova cesta), which is now the seat of the Slovenian Foreign Ministry.
Max Fabiani was the mayor of the medieval town Štanjel in the years 1935-1945 and his restoration of that place is unique in his re-imagining of the castle as the place for communal infrastructure (that is, the school, the medical center, the cinema hall, the local dance-hall, and the municipality offices and vaults). As such, this was one of the first examples of the now common practice of revitalizing medieval infrastructure and yet retaining its traditional looks. Together with his relative Enrico Ferrari, he created (architectural and engineering) projects for the Ferrari Garden in Štanjel, a splendid park just outside the village. After World War II, Fabiani moved to Gorizia in Italy and worked there until his last days.
A few years after becoming mayor, Max Fabiani also took on a job as an inspector for the Italian Cultural Heritage Foundation. While working here, he inspected buildings, monuments, and other architectural feats. He decided whether or not each design needed to be fixed, preserved, or left alone.
Awards and Honor
In 1915, Max Fabiani received the Prize of the Community of Vienna for an Exceptional Construction, for his work on the Geschaftshaus in the Sixth District of Vienna. He was made a knight of the Red Eagle Order ('Ritter des Roten-Adler-Ordens), in 1917.
On 10th September 1951, Fabiani was awarded the Italian Order of Merit for Culture and Art.
At the age of 80, Fabiani was honored with a 'Golden Doctorate' by the Vienna University of Technology. He was also awarded knighthoods and honors from various orders, including being named a knight of the Franz-Josefs-Orden, the Ehrenlegion, and the Vatikanischen Verdienst-Ordens.
Death and Legacy
Max Fabiani died on 18th August 1962 in Gorizia, northern Italy. He was 97 years old when he passed away.
Max Fabiani's first large-scale architectural project was the urban plan for the Carniolan, now Slovenian capital Ljubljana, which was badly damaged by the April 1895 Ljubljana earthquake. He designed the Palace Artaria, in 1900one of Vienna's most emblematic buildings, which serves today as a publishing house. In 1902, he designed the Palace Urania in Vienna, a landmark of the Vienna Ring Road, which continues to serve today as a public educational institute and observatory, following extensive rebuilding after the Second World War. In 1904, he designed the National Hall in Trieste, one of his many works that were used for civic and governmental purposes.
Fabiani was responsible for the general urban development plan of Monfalcone, Italy, in 1919. He designed the 'Tower of Memory' in 1937, a memorial to Italian soldiers fallen in the First World War, which was erected in Gorizia, Italy, the town where he lived the final days of his life.
During the 1920s, Fabiani coordinated a large scale reconstruction of villages and some historical monuments in the areas in the Julian March that had been devastated by the Battles of the Isonzo during World War I. A widely circulated but unlikely myth regarding Fabiani is that a young Adolf Hitler once briefly worked in his architecture firm in Vienna. In Vienna's Simmering District, the street Fabianistrasse was so named in 1984 as a tribute to Fabiani. There are numerous streets bearing his name in Ljubljana and Gorizia
Information Source: