Marissa Mayer – President & CEO, Yahoo!
Full name: Marissa Ann Mayer
Date of birth: May 30, 1975 (age 41)
Place of birth: Wausau, Wisconsin, U.S.
Residence: San Francisco, Palo Alto, California, U.S.
Nationality: American
Occupation: President & CEO, Yahoo!
Political party: Democratic
Spouse: Zachary Bogue (m. 2009)
Children: Macallister Bogue, Marielle Bogue, Sylvana Bogue
Early Life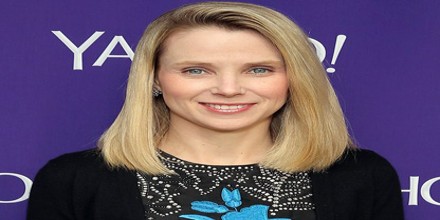 Marissa Ann Mayer was born on May 30, 1975, in Wausau, Wisconsin, U.S. She is an American information technology executive, currently serving as the president and chief executive officer of Yahoo!, a position she has held since July 2012. In January 2017, it was announced that she stepped down from the company's board to serve principally as CEO of the company. She is a graduate of Stanford, and was a long-time executive, usability leader, and key spokesperson for Google. At the time of Mayer's Yahoo appointment, she was one of only 20 female CEOs in charge of a Fortune 500 company.
Childhood and Educational Life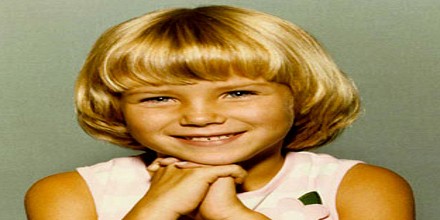 Born in Wausau, Wisconsin, on May 30, 1975, Marissa Ann Mayer has described her early years as a small-town childhood, complete with ballet lessons, ice skating, Brownies and debate team competitions. The daughter of an engineer and an art teacher, Mayer demonstrated an early affinity for math and science. Her grandfather, Clem Mayer, had polio when he was 7 and served as mayor of Jackson, Wisconsin, for 32 years. She has a younger brother.
When she was attending Wausau West High School, Mayer was on the curling team and the precision dance team. She excelled in chemistry, calculus, biology, and physics. She took part in extracurricular activities, becoming president of her high school's Spanish club, treasurer of the Key Club, captain of the debate team, and captain of the pom-pom squad.
During high school, she worked as a grocery clerk, where she memorized the number codes for produce items to streamline the checkout process. After graduating from high school in 1993, Mayer was selected by Tommy Thompson, then the Governor of Wisconsin, as one of the state's two delegates to attend the National Youth Science Camp in West Virginia.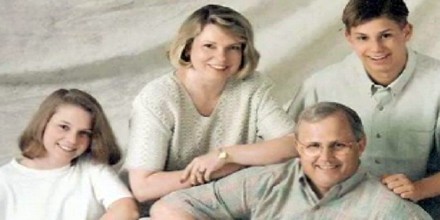 (Marissa Mayer with brother and parents)
Although she grew up thinking she would be a doctor, while at Stanford University, Mayer developed a passion for computers and went on to earn both a Bachelor of Science in symbolic systems and a Master of Science in computer science, with a specialization in artificial intelligence. For her undergraduate thesis, she built travel-recommendation software that advised users in natural-sounding human language. In 2009, the Illinois Institute of Technology granted Mayer an honoris causa doctorate degree in recognition of her work in the field of search.
Mayer interned at SRI International in Menlo Park, California, and Ubilab, UBS's research lab based in Zurich, Switzerland. She holds several patents in artificial intelligence and interface design.
Personal Life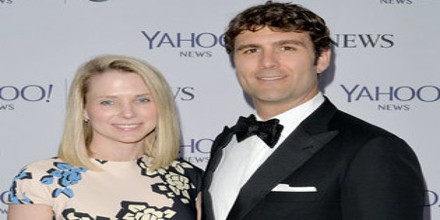 Mayer married lawyer and investor Zachary Bogue on December 12, 2009. Adding even more interest to the appointment, Mayer and her husband, venture capitalist Zachary Bogue, gave birth to their first child—a baby boy named Macallister—on September 30, 2012.
In September 2015, Mayer wrote on her Tumblr blog, that she was pregnant with identical twins and would give birth in December.
Mayer's plan to take a limited time off after her pregnancy sparked a debate in the press and on social media about the length of maternity leave for working moms. After the birth of her first child in 2012, Mayer took only two weeks off before returning to work. For Yahoo employees, however, she doubled paid maternity leave from eight weeks to 16 weeks in 2013.
"Moving forward, there will be a lot to do for both my family and for Yahoo; both will require hard work and thoughtful prioritization," Mayer wrote on Tumblr. "However, I'm extremely energized by and dedicated to both my family and Yahoo and will do all that is necessary and more to help both thrive. The future looks extremely bright on both fronts."
Professional Career
Mayer's 14th job offer came from Google founders Larry Page and Sergey Brin, who quizzed her on artificial intelligence while sitting at a ping-pong table that the company used for conferences. In 1999, Google wasn't yet an Internet search giant. In fact, the company had only 19 employees. Upon accepting an offer to lead Google's user interface and Web server teams, Mayer became the company's 20th employee and its first female engineer.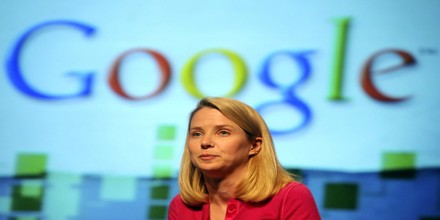 She oversaw the layout of Google's well-known, unadorned search homepage. She was also on the three-person team responsible for Google AdWords, which is an algorithm used by advertisers to get insight into the products consumers want. AdWords helped deliver 96% of the company's revenue in the first quarter of 2011.
In 2002, Mayer started the Associate Product Manager (APM) program, a Google mentorship program aimed to recruit new talents and cultivate and train them for leadership roles within the company. Each year, Mayer selected a number of junior employees for the two-year program, which would see them take on a number of extracurricular assignments and intensive evening classes. Notable graduates of the program include Bret Taylor and Justin Rosenstein. In 2005 she became Vice President of Search Products and User Experience.
Mayer held key roles in Google Search, Google Images, Google News, Google Maps, Google Books, Google Product Search, Google Toolbar, iGoogle, and Gmail.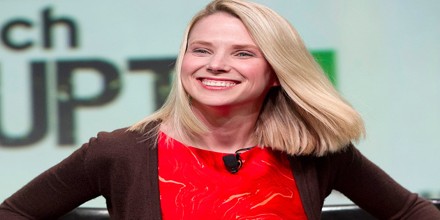 Her tenure at Google involved work on some of the company's most recognizable and successful products, including Google Maps, Google Earth, Street View, Google News and Gmail. Known as a fashionista with an eye for design, Mayer is widely credited for the unique look and feel that has come to characterize the Google experience. For example, she was responsible for approving each "doodle" (the custom logos commemorating holidays and events) appearing on the Google home page.
Mayer spent more than a decade at Google accumulating accolades for her work ethic, eye for detail and vision. In a 2008 interview, however, she seemed to be looking ahead to her next act. "I helped build Google," Mayer said, "but I don't like to rest on my laurels. I think the most interesting thing is what happens next."
Mayer was the vice president of Google Product Search until the end of 2010, when she was demoted by then-CEO Eric Schmidt to head the Local, Maps, and Location Services. In 2011, she secured Google's acquisition of survey site Zagat for $125 million. While Mayer was working at Google, she taught introductory computer programming at Stanford and mentored students at the East Palo Alto Charter School. She was awarded the Centennial Teaching Award and the Forsythe Award from Stanford.
What happened next for Mayer captured tremendous interest both in Silicon Valley and around the world. In July 2012, she was appointed president and CEO of Yahoo, a company besieged by declining stock prices, layoffs and slowing ad revenue. Tasked with course-correcting the company, Mayer became the fifth CEO hired by Yahoo in five years, as well as one of only 20 women running a Fortune 500 company. As a female technology CEO, Mayer follows in the footsteps of former Hewlett-Packard CEO Carly Fiorina and former eBay CEO Meg Whitman. And many believe that she just may have what it takes to turn Yahoo around.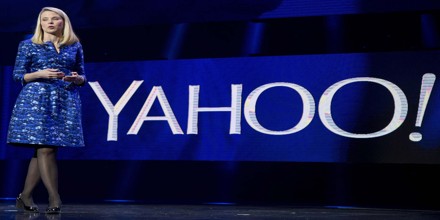 On May 20, 2013, Mayer led Yahoo! to acquire Tumblr in a $1.1 billion acquisition. In February 2016, Yahoo! acknowledged that the value of Tumblr had fallen by $230 million since it was acquired. In July 2013, Yahoo! reported a fall in revenues, but a rise in profits compared with the same period in the previous year. Reaction on Wall Street was muted, with shares falling 1.7%. In September 2013, it was reported that the stock price of Yahoo! had doubled over the 14 months since Mayer's appointment. However, much of this growth may be attributed to Yahoo!'s stake in the Chinese e-commerce company Alibaba Group, which was acquired before Mayer's tenure.
In September of 2013, Mayer was ranked number one by Fortune magazine in its annual "40 Under 40" list of business leaders. It was also during this month that Mayer posed in the September issue of Vogue magazine. The photo featured Mayer on a chaise lounge in a form-fitting blue dress. The divisive image brought about a debate over whether the seductive pose took away from her authoritative role as a CEO.
In 2014, Mayer was heavily criticized for many of her management decisions in articles by The New York Times and The New Yorker. Yahoo! stocks continued to fall by more than 30% throughout 2015, while 12 key executives left the company. In December 2015, the New York-based hedge fund SpringOwl, a shareholder in Yahoo Inc., released a statement arguing that Mayer be replaced as CEO.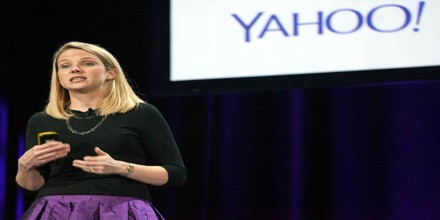 In February 2016, Mayer confirmed that Yahoo! was considering the possibility of selling its core business. In May 2016, it was revealed that Mayer would receive $55 million if she is terminated without cause within one year of Yahoo!'s sale. In January 2017, Mayer resigned from the Yahoo! board.
Honours, Awards and Achievements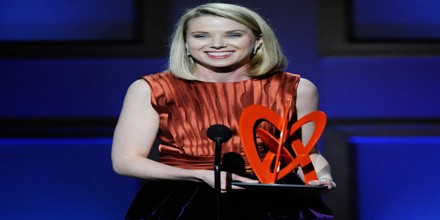 In 2011 Whitney American Art, Centennial Teaching, Forsyth.
In 2009 Glamour Women of the Year for The Visionary.
Mayer was named to Fortune magazine's annual list of America's 50 Most Powerful Women in Business in 2008, 2009, 2010, 2011, 2012 and 2013 with ranks at 50, 44, 42, 38, 14 and 8 respectively.
In 2008, at age 33, she was the youngest woman ever listed. Mayer was named one of Glamour Magazine's Women of the Year in 2009. She was listed in Forbes Magazine's List of The World's 100 Most Powerful Women in 2012, 2013 and 2014, with ranks of 20, 32 and 18 respectively.
In September 2013, Mayer became the first CEO of a Fortune 500 company to be featured in a Vogue magazine spread.
In 2013, she was also named in the Time 100 and became the first woman listed as number one on Fortune magazine's annual list of the top 40 business stars under 40 years old. Mayer eventually made Fortune magazine history in 2013, as the only person to feature in all three of its annual lists during the same year: Businessperson of the Year (No. 10), Most Powerful Women (at No. 8), and 40 Under 40 (No. 1) at the same time.
On 24 December 2015, Mayer was listed by UK-based Company Richtopia at number 14 in the list of 500 Most Influential CEO's.
In March 2016, in contrast, Fortune named Mayer as one of the world's most disappointing leaders.