Biography of Maurice Gibb
Maurice Gibb – British musician, singer, songwriter, and record producer.
Name: Maurice Ernest Gibb
Date of Birth: 22 December 1949
Place of Birth: Douglas, Isle of Man
Date of Death: 12 January 2003 (aged 53)
Place of Death: Mount Sinai Medical Center, Miami Beach, Florida, United States
Occupation: Musician, Singer, Songwriter, Record producer
Father: Hugh Gibb
Mother: Barbara (née Pass)
Spouse/Ex: Lulu (M. 1969–1973), Yvonne Gibb (M. 1975–2003)
Children: Samantha Gibb, Adam Gibb
Early Life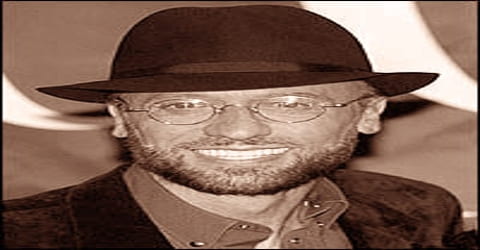 British singer, musician, and composer, Maurice Gibb was born in Douglas, the Isle of Man, on 22 December 1949, the son of Hugh Gibb, a drummer, and his wife Barbara (née Pass). Born on the Isle of Man, Gibb started his music career in 1955 in Manchester, England, joining the skiffle-rock and roll group the Rattlesnakes, which later evolved into the Bee Gees in 1958 when they moved to Australia. They returned to England, where they achieved worldwide fame.
Maurice joined with his brothers to form a pop music trio and, while living in Australia, became popular as the Bee Gees (from Brothers Gibb), and they went on to be one of the most successful British groups ever. Although his brothers Barry and Robin Gibb were the group's main lead singers, most of their albums included at least one or two compositions by Maurice, including "Lay It on Me", "Country Woman", and "On Time". The Bee Gees were one of the most successful rock-pop groups ever. Gibb's role in the group focused on melody and arrangements, providing backing vocal harmony and playing a variety of instruments.
Maurice played many instruments for the band and they became one of the most successful musical groups ever. Apart from earning name and fame, the band also bagged several honors. His family was a musical one; his father Hugh Gibb used to be a popular musician back in his times. Born in Isle of Man, then starting their career in Australia, the three brothers moved back to London in the late 60s, in order to become a part of the thriving music scene there and eventually, they became popular among the masses with hits such as 'New York Mining Disaster 1941' in 1967 and sometime later, their first effort at bringing out a fully fledged album became successful when 'Bee Gees First: The Album' reached the top 10 on charts in both the UK and the USA. Seeing ups and downs throughout their career, the band became the epitome of commercially successful but critically average musicians. Maurice tried creating a solo album when he had a fall out with his brothers, but it didn't pan out well. Maurice died at the age of 53 due to a heart attack which occurred during an intestinal surgery.
In 2002, the Bee Gees were appointed as CBEs for their "contribution to music". Following his death in 2003, Gibb's son collected his award at Buckingham Palace in 2004.
Childhood, Family and Educational Life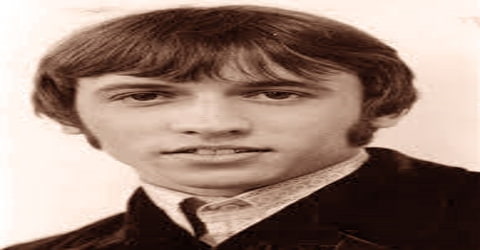 Maurice Gibb, by the name Maurice Ernest Gibb, was born on 22nd December 1949 at Douglas, Isles of Man, England, to musician Hugh Gibb, a famed drummer, and Barbara, a homemaker. He and his brother Robin were born about half an hour apart and; the family already had a son, Barry, and a daughter, Lesley. The family had a musical soul and the children accompanied Hugh in his jam sessions and that was when the three brothers got bitten by the musical bug, which would keep them hypnotized till their last breaths.
In January 1955, the Gibbs moved back to Manchester, England. Around 1955, Gibb and his brothers were heard harmonizing by their parents. Also in 1955, he started his music career when he joined the skiffle/rock and roll group the Rattlesnakes with his brothers and two friends, Paul Frost and Kenny Horrocks, who were their neighbors. The group's first major appearance was on 28 December 1957 when they performed at a local Gaumont cinema where children were invited to sing between films. They had planned to sing along to a 78 rpm record which Lesley had just been given as a Christmas present, but on the way, Gibb and his brother Robin dropped and broke it, so they sang live. The audience was pleased by their singing, which may have been the song "Wake Up Little Susie" by the Everly Brothers.
The Gibb family moved to Australia when Maurice was 8 years old and there, the band Bee Gees was formed with Maurice, Barry, and Robin, and they tasted first success while hosting a television show and releasing their very first single 'The Battle of the Blue and Grey'. And just like that, the Gibb boys arrived on the horizon.
Personal Life
Over the course of his lifetime, Maurice Gibb had many relationships. The first one to grab headlines was his relationship with the pop singer Lulu. The relationship ended in the late 60s when Lulu started going out with Davy Jones, another musician.
In the year 1968, Gibb was seen around town with Hungarian singer Sarolta Zalatnay, but he later insisted: "I'm not a Casanova and it's all most unfortunate. I've never been publicized to be available. Because of the stories of my affairs with Lulu and Sarolta, the fans feel, 'Oh, we won't bother about Maurice because he's always got a steady girl'.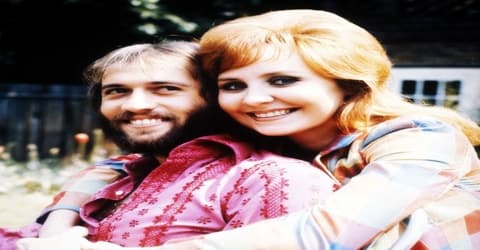 (Maurice Gibb and Lulu)
Maurice and Lulu married on 18 February 1969 and divorced in 1975. Their careers and his heavy drinking forced them apart and they divorced, childless, in 1975. Gibb later said they both drank: "we didn't have any responsibilities, we'd just party."
In October 1975, Maurice Gibb married Yvonne Gibb and the couple had two children together, Adam (born 23 February 1976) and Samantha (born 2 July 1980) Gibb. Their marriage lasted until his death.
Maurice suffered from alcoholism and was pretty notorious for his eccentric behavior. He once reportedly threatened his wife and kids with a revolver in the early 90s and Yvonne, his wife, got so scared that she went to Maurice's brother Barry's house and asked him to do something about his addiction, which worked and Maurice checked into rehab.
Career and Works
Bee Gees collaborated in the early stages of their career in the early 60s with many famed musicians and came up with songs such as 'Claustrophobia' and in the year 1966, the band wrote their very first original song titled 'Storm' and in the same year, Maurice started his journey as the band's lead guitarist and bassist. Around the very same time, Maurice came up with a solo song titled 'All by myself', where he played the guitar. Sandy Summers, Anne Shelton, and Ray Brown were some of the band's early collaborations and the Bee Gees released an album in 1966 named 'Spicks and Specks', in which Maurice received a writer's credit for 'Where are You'.
In March 1967 the Gibb brothers worked with Billy J. Kramer recording "Town of Tuxley Toymaker, Part 1". Around the same time, Colin Petersen and Vince Melouney joined the Bee Gees. In the middle of 1967 Bee Gees' 1st was released. The album was praised by the critics who compared it to the Beatles' Sgt. Pepper's Lonely Hearts Club Band which was released weeks earlier. AllMusic's Bruce Eder wrote that Gibb's Mellotron on "Every Christian Lion Hearted Man Will Show You" 'was close in the spirit of the Moody Blues and was opened by a Gregorian chant.' The band's first number 1 single in the UK, "Massachusetts" was released in September 1967. In early 1968, the Horizontal was released. In August 1968 the Marbles released their first and only successful hit "Only One Woman" a song co-written by Gibb. In the middle of 1968, the band's third international LP Idea included the song "Kitty Can", which features Gibb's high harmony vocal, with Barry Gibb singing low harmony. In early 1969, they released Odessa, which features Gibb's solo vocals on "Suddenly" and "I Laugh in Your Face". On 19 March 1969, the same day that Robin Gibb announced his plans as a solo artist, Gibb and his bandmates recorded and later released "Tomorrow Tomorrow".
Gibb's voice is the least familiar to the public, concentrated as it usually is on backup and harmony singing. The major exception arose during the 1969 split between Robin Gibb and his two brothers when Barry and Maurice carried on as a two-man version of the Bee Gees. Cucumber Castle, the one album that they completed together before the two of them, in turn, parted company, included a delightful African-flavored number entitled "I.O.I.O.," which featured Maurice intoning the title throughout, as far forward in the mix as Barry Gibb's lead. Maurice Gibb did begin work on a solo LP, and released a single, "Railroad," co-authored by Billy Lawrie, a songwriter, and singer, and also the brother of the British pop/rock legend Lulu, who became Maurice's wife in 1969. Gibb handled all of the vocals on the single, covering the high harmonies and the lead in a manner that was impossible not to compare with the Bee Gees, Maurice later described it as "anticlimactic" on the album Tales from the Brothers Gibb, but he did begin work on a solo LP to have been called "The Loner."
A supergroup in 1969 called the Fut was formed at a Tin Tin session and they recorded "Have You Heard the Word" while Gibb was still a Bee Gee, and released later as a single, the band consisting of Gibb on vocals/bass/guitar, Steve Kipner and Steve Groves on vocals with Billy Lawrie also providing background vocals. "Have You Heard the Word" features Gibb impersonating John Lennon by singing the song, and the Beatles fans thought that it was the lost Beatles song which was not released. In 1985, Yoko Ono attempted to register the song as Lennon's composition. On 1 December 1969, Maurice and brother Barry announced to the world that the Bee Gees had broken up.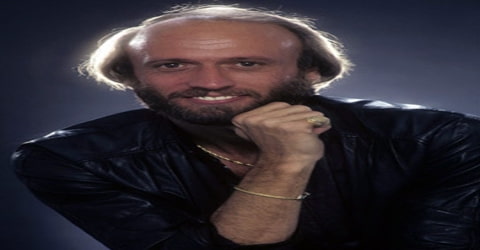 During the next couple of years, Maurice became an alcoholic, but kept working and released 'Railroad', a single by himself from his debut solo album 'The Loner' – an album which was doomed from the very beginning and never quite saw the light of the day. The Bee Gees couldn't remain broken for a long time and reunited in August 1970, making a comeback with singles such as 'Lay it on me', 'Country Women' and 'on time'.
Maurice Gibb was just as vital a part of the group, as a singer and musician, in its post-1970 comeback phase as he had been in their late-'60s era, despite such distractions as his disintegrating marriage to Lulu and periodic problems with alcoholism. He surrendered some of his bass playing chores later in the '70s, but recovered from the alcoholism that afflicted him during this period and by 1984 was recording solo again.
In May 1970 the album Sing a Rude Song was released in the UK with Gibb singing lead vocals on the three songs on the album. By 1976, New Blood Records issued Bee Gees Information which was credited to Gibb himself and features four songs from The Loner, but was only a limited edition for fan club, although the EP has no title but the picture sleeve of that has the club name ("Bee Gees Information") in large letters. In 1970, Maurice formed a supergroup the Bloomfield with Billy Lawrie and they recorded a short version of "The Loner", which was released as a single in 1972 on Pye Records and intended for the film Bloomfield. The Bee Gees reunited on 21 August 1970. Maurice later began taking a few lead vocals on a Bee Gees tracks in the 70s such as "Lay It on Me", "Country Woman", "On Time" and "You Know It's For You".
The band then came up with 'How can you Mend a Broken Heart' in the early 70s and the soft romantic ballad hit all the right notes with the listeners, and it was the time when 'disco music' was just coming, and the band achieved even greater success with the groovy genre. 'Jive Talkin' became a rage when it was released in 1975 and the band continued with their successful endeavors with the 'Saturday Night Fever' soundtrack, which landed them several Grammy awards. The ultimate groove Bee Gees provided to their fans continued with their album 'Spirits Having Flown' in 1979.
In 1981, Maurice recorded some instrumental tracks for his unreleased instrumental album Strings and Things, including "Image of Samantha", which seems to refer to his daughter Samantha. In 1982, Gibb appeared at the San Remo Festival and performed "Wildflower", a Bee Gees' song on which he provided lead vocals from Living Eyes. In 1983, Gibb re-recorded "On Time" at the same time as "Hold Her in Your Hand".
In the early 80s, Maurice started working on some solo projects, and one of them was the instrumental album 'Strings and Things', which he supposedly dedicated to his daughter, Samantha. Somehow, Bee Gees' popularity started declining in the mid-80s and things went further downhill due to Maurice's alcoholism. In 1984, Maurice composed the soundtrack for the film 'A Breed Apart' and he also recorded one instrumental for the movie 'The Supernaturals' in 1985 and the band started recording their new album 'E.S.P.' around the same time, which was a moderate commercial and critical success.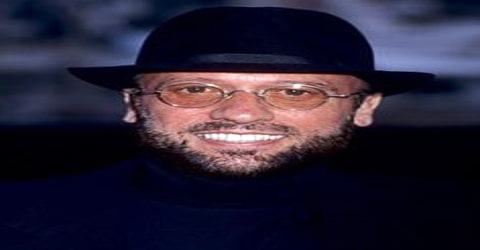 In September 1986, the Bee Gees began writing and recording songs for their upcoming album ESP. on which Maurice took the lead vocal on the song "Overnight". Gibb composed and recorded the instrumental "The Supernaturals" in July 1985, it was later dubbed on the film of the same name, he also appeared on the film doing a cameo appearance. On 24 April 2001, The Bee Gees released their 23rd and the final studio album, This Is Where I Came In, which included his compositions, "Walking on Air" and "Man in the Middle".
From 1967 to 1979, Maurice Gibb played bass guitar both studio and live. During live performances of the group, an additional musician took the bass part when Gibb switched to piano. During the period from 1975 to 1979, Maurice primarily played bass, creating distinctive syncopated funk bass lines which provided the foundation for the band's driving disco sound. Gibb played Mellotron on several Bee Gees songs, most notably "Every Christian Lion Hearted Man Will Show You" and "Kilburn Towers" The piano on songs like "Words", "First of May" and "Lonely Days" is Gibb's. He played the Moog synthesizer on the song "Sweet Song of Summer" (1972). Beginning in 1987, he generally played keyboards during most of the songs in the group's concert performances, but still played bass or guitar occasionally.
The band reached a new level of fame in the late 90s when they were included in the 'Rock and Roll Hall of Fame' in 1997, and in the year 2001, they released their 23rd and the last album titled 'This is where I came in'. And just around that time, Maurice's bad health disabled him from carrying on with his musical endeavors.
Awards and Honor
Following his death in 2003, Maurice Gibb's son collected his award at Buckingham Palace in 2004.
Death and Legacy
In 2003, Maurice noticed something wrong with his stomach and he went straight to the hospital for checkups. The doctors told him that he had an intestinal blockage and it needed to be operated.
Maurice Gibb died unexpectedly at the age of 53 at Mount Sinai Medical Center in Miami Beach, Florida, on 12th January 2003, due to complications of a twisted intestine, with his wife, children, and brothers at his side. His funeral service was attended by Michael Jackson, Harry Wayne Casey, Jennifer Valoppi, and Nat Kipner. Gibb's ex-wife Lulu was reported to have attended his funeral.
After his funeral service, his body was cremated. His brothers Barry and Robin ceased performing as a group for a time but later decided to perform occasionally under the Bee Gees banner before twin brother Robin died of liver and kidney failure on 20 May 2012 after a long battle with colorectal cancer. Barry and Robin Gibb told the BBC about Maurice's death, "The fact that they had to operate on Maurice during the shock of cardiac arrest is questionable." Barry said, "None of the sequences of events have yet made sense to us." Robin Gibb spoke to Mojo magazine about Maurice's death in 2003: "We were kids together, and teenagers. We spent the whole of our lives with each other because of our music. I can't accept that he's dead. I just imagine he's alive somewhere else."
A recording studio at Chorlton High School, one of the schools the brothers attended, commemorates Gibb. In honoring Gibb, his brother Barry Gibb noted: "Mo was a real McCartney bass freak, as a lot of us were. He would pick up on all the things that McCartney would do. Maurice was very good on different instruments, you know. Good lead guitarist, good bass player, good keyboard player. He was versatile. He loved playing bass more than anything else, I think, at that time."
Information Source: