Julian Assange – Computer Programmer, Publisher and Journalist
Full name: Julian Paul Assange
Date of birth: 3 July 1971 (age 45)
Place of birth: Townsville, Queensland, Australia
Residence: Embassy of Ecuador, London, England, UK
Nationality: Australian
Occupation: Editor-in-chief of WikiLeaks
Father: Richard Assange
Mother: Christine Ann Hawkins
Spouse/Partners: Teresa Assange, Sarah Harrison, Lisa
Children: Daniel Assange
Early Life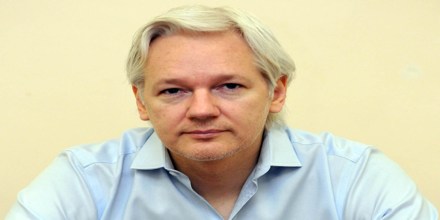 Julian Assange, was born on July 3, 1971, in Townsville, Queensland, Australia. He is an Australian computer programmer who founded the media organization WikiLeaks. Practicing what he called "scientific journalism"—i.e., providing primary source materials with a minimum of editorial commentary—Assange, through WikiLeaks, released thousands of internal or classified documents from an assortment of government and corporate entities.
In 2006, Assange began work on Wikileaks, a Web site intended to collect and share confidential information on an international scale. The information his organization released earned him strong supporters and powerful enemies. For his efforts, the internet activist earned the Time magazine "Person of the Year" title in 2010. After arriving at the Ecuadorean Embassy in London in June 2012, seeking to avoid extradition to Sweden, Assange was granted political asylum by the Ecuadorean government in August 2012.
Assange has since remained in the Embassy of Ecuador in London, and is unable to leave without being arrested for breaching his bail conditions. In 2016, WikiLeaks published the DNC leaks and the Podesta emails during the United States presidential election, 2016.
Childhood and Educational Life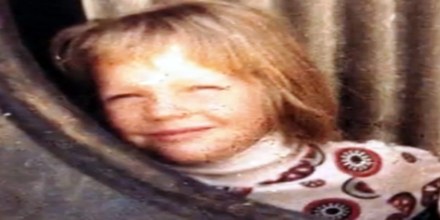 Journalist, computer programmer and activist Julian Assange was born on July 3, 1971, in Townsville, Queensland, Australia. Assange had an unusual childhood, as he spent some of his early years traveling around with his mother, Christine, and his stepfather, Brett Assange. The couple worked together to put on theatrical productions. Brett Assange later described Julian as a "sharp kid who always fought for the underdog."
Assange had a nomadic childhood, and had lived in over thirty different Australian towns by the time he reached his mid-teens, when he settled with his mother and half-brother in Melbourne, Victoria.
He attended many schools, including Goolmangar Primary School in New South Wales (1979–1983) and Townsville State High School, as well as being schooled at home. He studied programming, mathematics, and physics at Central Queensland University (1994) and the University of Melbourne (2003–2006), but did not complete a degree.
He developed a passion for computers and discovered that he was really skilled at hacking and breaking into computer systems. He began hacking under the name Mendax in 1987. Along with two of his friends he formed an ethical hacking group.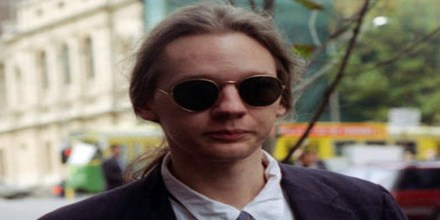 During this time he hacked into several U.S. Department of Defense facilities, the U.S. Navy, NASA, and Australia's Overseas Telecommunications Commission. He also hacked the websites of several prominent corporations and institutions like Citibank, Lockheed Martin, Motorola, Panasonic, Xerox, the Australian National University, La Trobe University, and Stanford University.
His hacking activities came to light in the early 1990s and he was eventually charged with 31 counts of hacking related crimes in 1994. He pleaded guilty to 25 charges in 1996 and got away with a fine.
Personal Life
While in his teens, Assange married a woman named Teresa, and in 1989 they had a son, Daniel Assange, now a software designer. The couple separated and initially disputed custody of their child. Assange was Daniel's primary carer for much of his childhood. In an open letter to French President François Hollande, Assange stated his youngest child lives in France with his/her mother. He also said that his family had faced death threats and harassment due to his work, forcing them to change identities and reduce contact with him.
Details of his personal life over the recent past are not known though it was rumored that he was once in a relationship with journalist Sarah Harrison.
Computer Programming Career
In 1993 Assange gave technical advice to the Victoria Police Child Exploitation Unit and assisted with prosecutions. In the same year he was involved in starting one of the first public Internet service providers in Australia, Suburbia Public Access Network.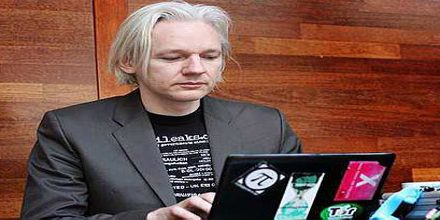 He embarked on a career as a programmer and software developer. In 1994 he started working on the Transmission Control Protocol scanner strobe.c which was completed in 1995. During this time he also worked on the open-source database PostgreSQL, Usenet caching software NNTPCache and the Rubberhose deniable encryption system.
During this period he also moderated the AUCRYPTO forum; ran Best of Security, a website "giving advice on computer security" that had 5,000 subscribers in 1996; and contributed research to Suelette Dreyfus's Underground (1997), a book about Australian hackers, including the International Subversives. In 1998, he co-founded the company Earthmen Technology.
Assange registered the domain leaks.org in 1999 and publicized a patent granted to the National Security Agency in August 1999 for voice-data harvesting technology. He felt that the common man should be concerned about the patent as it meant that everyone's overseas phone calls could be tapped by foreign spy agencies.
Wikileaks
Assange discovered his passion for computers as a teenager. At the age of 16, he got his first computer as a gift from his mother. Before long, he developed a talent for hacking into computer systems. His 1991 break-in to the master terminal for Nortel, a telecommunications company, got him in trouble. Assange was charged with more than 30 counts of hacking in Australia, but he got off the hook with only a fine for damages.
Assange continued to pursue a career as a computer programmer and software developer. An intelligent mind, he studied mathematics at the University of Melbourne. He dropped out without finishing his degree, later claiming that he left the university for moral reasons; Assange objected to other students working on computer projects for the military.
In 2006, Assange began work on Wikileaks, a Web site intended to collect and share confidential information on an international scale. The site officially launched in 2007 and it was run out of Sweden at the time because of the country's strong laws protecting a person's anonymity. Later that year, Wikileaks released a U.S. military manual that provided detailed information on the Guantanamo detention center. Wikileaks also shared emails from then-vice presidential candidate Sarah Palin that it received from an anonymous source in September 2008.
U.S. Criminal Investigation and Sexual Assault Controversy
After WikiLeaks released the Manning material, US authorities began investigating WikiLeaks and Assange personally with a view to prosecuting them under the Espionage Act of 1917.
In November 2010 US Attorney-General Eric Holder said there was "an active, ongoing criminal investigation" into WikiLeaks. It emerged from legal documents leaked over the ensuing months that Assange and others were being investigated by a federal grand jury in Alexandria, Virginia. An email from an employee of intelligence consultancy Strategic Forecasting, Inc. (Stratfor) leaked in 2012 said, "We have a sealed indictment on Assange." The US government denies the existence of such an indictment.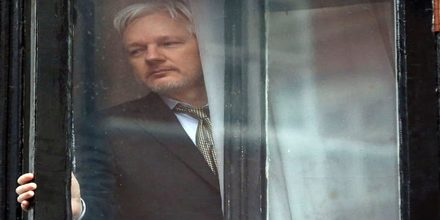 In early December 2010, Assange discovered that he had other legal problems to worry about. He had been under investigation by the Swedish police since early August, in connection with sexual assault allegations including two counts of sexual molestation, one count of illegal coercion, and one count of rape. After a European Arrest Warrant was issued by Swedish authorities on December 6, Assange turned himself in to the London police.
After a series of extradition hearings in early 2011 to appeal the warrant, Assange learned on November 2, 2011, that the High Court dismissed his appeal. Still on conditional bail, Assange made plans to appeal to the U.K. Supreme Court, in regard to the case.
According to a New York Times article, Assange came to the Ecuadorean Embassy in London in June 2012, seeking to avoid extradition to Sweden. Nearly two months later, in August 2012, Assange was granted political asylum by the Ecuadorean government, which, according to the Times, "protects Mr. Assange from British arrest, but only on Ecuadorean territory, leaving him vulnerable if he tries to leave the embassy to head to an airport or train station." The article went on to say that the decision "cited the possibility that Mr. Assange could face 'political persecution' or be sent to the United States to face the death penalty," putting further strain on the relationship between Ecuador and Britain, and instigating a rebuttal from the Swedish government.
In August 2015 the lesser sexual assault allegations from 2010 — with the exception of rape — were dropped due to statute of limitation violations by Swedish prosecutors. The statue of limitations on the rape allegations will expire in 2020.
Assange wrote on WikiLeaks in February 2016: "I have had years of experience in dealing with Hillary Clinton and have read thousands of her cables. Hillary lacks judgement and will push the United States into endless, stupid wars which spread terrorism. … she certainly should not become president of the United States." On 25 July, following the Republican National Convention (RNC), during an interview by Amy Goodman, Assange was quoted saying, "You're asking me, do I prefer cholera or gonorrhea? … Personally, I would prefer neither." WikiLeaks editor, Sarah Harrison, has stated that the site is not choosing which damaging publications to release, rather releasing information that is available to them.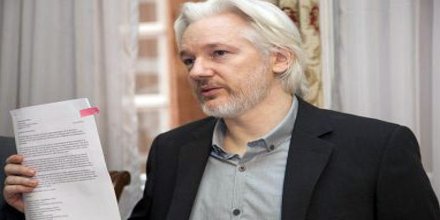 On 4 July 2016, during the Democratic Party presidential primaries, WikiLeaks hosted information and content of emails sent or received by candidate Hillary Clinton from her private email server when she was Secretary of State as originally released by the State Department in February 2016, based on a FOIA request.
On 22 July 2016, WikiLeaks released emails and documents from the Democratic National Committee (DNC) seemingly presenting ways to undercut Bernie Sanders and showing apparent favouritism towards Clinton, leading to the resignation of party chairman Debbie Wasserman Schultz. The New York Times reported that "Assange accused Mrs. Clinton of having been among those pushing to indict him…" and that he had timed the release to coincide with the 2016 Democratic National Convention. In an interview with Robert Peston of ITV News Assange suggested that he saw Hillary Clinton as a personal foe.
On October 7, Assange posted a press release on WikiLeaks exposing over 2000 emails from Clinton campaign chairman John Podesta. The emails, ranging from 2007-2016, revealed excerpts of Clinton's paid Goldman Sachs speech in 2013. In the emails, she explained her relationship to Wall Street and how she had previously represented the community: "even though I represented people in finance and did all I could to make sure they continued to prosper, I called for closing the carried interest loophole and addressing skyrocketing CEO pay. So when I raised early warnings about subprime mortgages and called for regulating derivatives and over complex financial products, I didn't get some big arguments, because people sort of said, no, that makes sense."
Political Asylum
On 19 June 2012, Ecuadorian Foreign Minister Ricardo Patiño announced that Assange had applied for political asylum, that his government was considering the request, and that Assange was at the Ecuadorian embassy in London.
On 16 August 2012, Foreign Minister Patiño announced that Ecuador was granting Assange political asylum because of the threat represented by the United States secret investigation against him and several calls for assassination from many American politicians. In its formal statement, Ecuador reasoned that "as a consequence of Assange's determined defense to freedom of expression and freedom of press… in any given moment, a situation may come where his life, safety or personal integrity will be in danger". Latin American states expressed support for Ecuador. Ecuadorian President Rafael Correa confirmed on 18 August that Assange could stay at the embassy indefinitely, and the following day Assange gave his first speech from the balcony. Assange's supporters forfeited £293,500 in bail and sureties. His home since then has been an office converted into a studio apartment, equipped with a bed, telephone, sun lamp, computer, shower, treadmill, and kitchenette.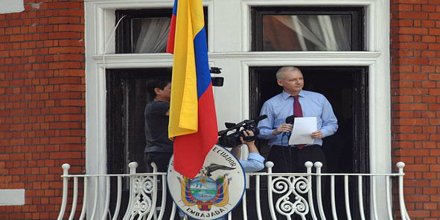 (Julian Assange on a balcony in the Ecuadorian embassy in London)
On 4 July 2015, in response to the denial of asylum by France, a spokesman for Assange denied that Assange had actually "filed" a request for asylum in France. Speaking on behalf of Assange, Baltasar Garzón, head of his legal team, said that Assange had sent the open letter to French president Francois Hollande; but Assange had only expressed his willingness "to be hosted in France if and only if an initiative was taken by the competent authorities".
On 16 August 2016, Assange's lawyer in the UK, John Jones, was found dead, according to the first reports after being hit by a train in an apparent suicide. An inquest into his death found that the lawyer was accepted since March to a private psychiatric hospital with several issues of mental health, including bipolar disorder, and closed-circuit television cameras showed no-one was near him when he jumped before the train. The death of both lawyers in such a short time span sparked conspiracy theories, and a tweet by WikiLeaks on 21 August said that an inquest rules it was not suicide, implying that he was assassinated.
The next day, on 22 August, a man scaled the embassy's walls, but was caught by the embassy's security.
Major Works
Julian Assange is best known as the founder, editor-in-chief, and director of the website WikiLeaks which publishes secret information. He gained international prominence after the site published controversial documents and footage from the War in Afghanistan not previously available to the public. He received widespread support from several prominent personalities including the Brazilian President Luiz Inacio Lula da Silva and Russian Prime Minister Vladimir Putin.
Awards and Honours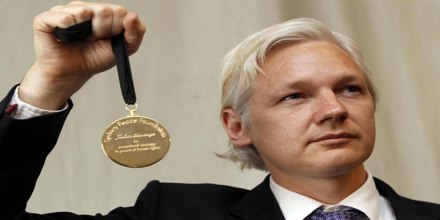 2008, Economist New Media Award
2009, Amnesty International UK Media Awards
2010, TIME Person of the Year, Reader's Choice
2010, Sam Adams Award
2011, Free Dacia Award
2011, Sydney Peace Foundation Gold Medal
2011, Martha Gellhorn Prize for Journalism
2011, Walkley Award for Most Outstanding Contribution to Journalism
2011, Voltaire Award for Free Speech
2012, Big Brother Awards Hero of Privacy
2013, Global Exchange Human Rights Award, People's Choice
2013, Yoko Ono Lennon Courage Award for the Arts
2013, New York Festivals World's Best TV & Films Silver World Medal
2014, Union of Journalists in Kazakhstan Top Prize
Writing Career
Assange is an advocate of information transparency and market libertarianism. He has written a few short pieces, including "State and terrorist conspiracies" (2006), "Conspiracy as governance" (2006), "The hidden curse of Thomas Paine" (2008), "What's new about WikiLeaks?" (2011), and the foreword to Cypherpunks (2012). He also contributed research to Suelette Dreyfus's Underground (1997), and received a co-writer credit for the Calle 13 song "Multi_Viral" (2013).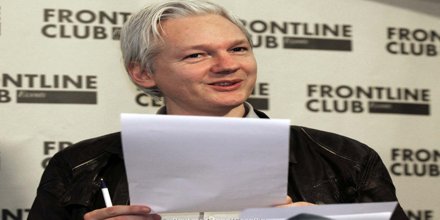 Cypherpunks is primarily a transcript of the World Tomorrow episode eight two-part interview between Assange, Jacob Appelbaum, Andy Müller-Maguhn, and Jérémie Zimmermann.
Assange's book, When Google Met WikiLeaks, was published by OR Books on 18 September 2014. The book recounts when Google CEO Eric Schmidt requested a meeting with Assange, while he was under house arrest in rural Norfolk, UK. Schmidt was accompanied by Jared Cohen, director of Google Ideas; Lisa Shields, vice-president of the Council on Foreign Relations; and Scott Malcomson, the communications director for the International Crisis Group. Excerpts were published on the Newsweek website, while Assange participated in a Q&A event that was facilitated by the Reddit website and agreed to an interview with Vogue magazine.