Biography of Robin Gibb
Robin Gibb – British singer, songwriter and record producer.
Name: Robin Hugh Gibb
Date of Birth: 22 December 1949
Place of Birth: Douglas, Isle of Man
Date of Death: 20 May 2012 (aged 62)
Place of Death: London, England
Occupation: Singer, Songwriter, Record producer
Father: Hugh Gibb
Mother: Barbara Gibb
Spouse/Ex: Molly Hullis (m. 1968–1980), Dwina Murphy-Gibb (m. 1985–2012)
Children: Spencer Gibb, Robin-John Gibb, Snow Evelyn Robin Juliet Gibb, Melissa Gibb
Early Life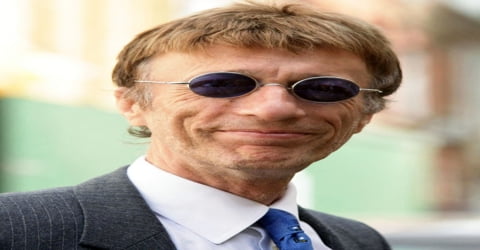 One of the most popular and most celebrated pop musicians of the '60s, '70s, and 80s, British-born singer-songwriter Robin Gibb was born on 22 December 1949 in Jane Crookall Maternity Home in Douglas, Isle of Man, to Hugh and Barbara Gibb (née Pass). Gibb began his career as part of the family trio (Barry-Maurice-Robin). When the group found their first success, they returned to England where they achieved worldwide fame. In 2002, the Bee Gees were appointed as CBEs for their "contribution to music". However, investiture at Buckingham Palace was delayed until 2004.
Gibb along with his brothers, Barry and Maurice Gibb, formed the Bee Gee in the late 1950s which went on to become one of the most successful music groups of all time. The Gibb brothers were interested in music from a young age and formed their first band, The Rattlesnakes, while they were still young boys. They performed in local theatres and were quite popular in their city. Eventually, they changed the group's name to Bee Gees and released their first single 'The Battle of the Blue and the Grey'. They became a pop sensation over the next few years and were prominent performers of the disco music era. The group was one of the top pop groups in the late 1960s and early 1970s and has sold in excess of 220 million units worldwide. Following his success as a part of the Bee Gees, Robin embarked on a solo career after leaving the group. He did find success as a solo artist, but eventually reunited with his brothers and became a part of the Bee Gees again. The group's name was retired in 2003 after 45 years following Maurice's sudden death.
From 2008 to 2011, Gibb was President of the Heritage Foundation, honoring figures in British culture. After a career spanning six decades, Gibb last performed on stage in February 2012 supporting injured British servicemen at a charity concert at the London Palladium. On 20 May 2012, Gibb died at the age of 62 from liver and kidney failure brought on by colorectal cancer. As an instrumentalist, Gibb primarily played a variety of keyboards, notably piano, organ, and Mellotron on the Bee Gees album Odessa (1969); he also played acoustic guitar and organ on his debut solo album Robin's Reign (1970).
Childhood, Family and Educational Life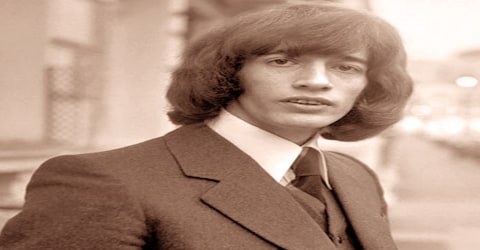 Robin Gibb, by the name Robin Hugh Gibb, was born on 22 December 1949 to Barbara and Hugh Gibb, in the Isle of Man, United Kingdom. His father was a drummer and bandleader. He had three brothers: Maurice, Barry, and Andy, and one sister, Lesley. He was a troublemaker as a child and loved to play with fire. Gibb was the fraternal twin of Maurice Gibb and was the older of the two by 35 minutes. As children in Manchester, Gibb and his brothers began committing crimes such as petty burglary and arson.
In 1953, the Gibbs watched the coronation of Queen Elizabeth II on the television. Their neighbor in Willaston, Isle of Man, Marie Beck was a friend of his mother and her sister Peggy. Helen Kenney, another neighbor, was living in Douglas Head. As Kenney recalls, "Barry and the twins used to come into Mrs. Beck's house and we would talk to them. Robin once said to me, 'We're going to be rich one day, we're going to form a band!' Little did I realize he meant it."
Because of their father's influence, the brothers became interested in music early on. In 1955, his brother Barry formed a rock and roll group, The Rattlesnakes, in which Robin and Maurice became the vocalists. The group also had their friends Paul and Kenny in the line-up. The group disbanded in 1958 after the friends left.
Personal Life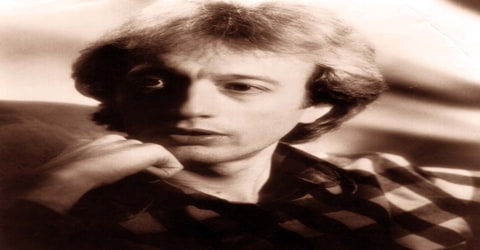 In 1968 Robin Gibb married Molly Hullis, a secretary in Robert Stigwood's organization. They had two children together, Spencer (b. 1972) and Melissa (b. 1974). The couple divorced in 1980 after years of living separate lives, with Gibb almost permanently in the US and Hullis remaining in the UK; she filed for divorce on 22 May 1980. On 9 September 1983, Gibb was arrested and sentenced to 14 days in prison for speaking to the press about his previous marriage in breach of a Court Order.
In 1985, Robin Gibb married Dwina Murphy, an author, and artist, with whom he had a son. This marriage lasted until his death. In addition to his marriages, he also had an affair with his housekeeper Claire Yang that resulted in the birth of his fourth child.
Robin Gibb worked on behalf of several charities. He was the organizer of the Sunseeker Ball in aid of the Outward Bound Trust. For the International Confederation of Societies of Authors and Composers (CISAC), Gibb served as president from 2007 to 2012. He was also the longest-serving president (2008–2011) of the Heritage Foundation, which honors figures of British culture and facilitated his campaign on behalf of the Bomber Command Memorial Appeal.
Career and Works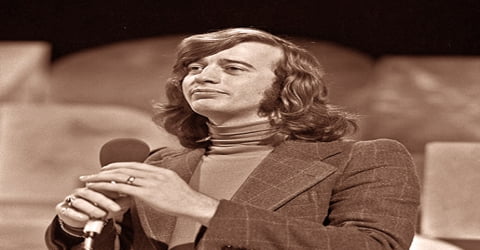 After settling in Manchester, Robin Gibb and his brothers, already keen on music, decided to form a band, and with the help of friends Kenny Horrocks and Paul Frost, they started playing out as a skiffle group called the Rattlesnakes. The brothers performed as boys in Australia, where the family moved in 1958, and then returned to Britain in the mid-1960s to further their singing careers. Early hits included the ballads "I've Gotta Get a Message to You" and the haunting "I Started a Joke" (a rare solo perfectly suited to Robin's soaring vibrato-laden voice).
The boys finally changed their name to the Bee Gees, while they were living in Queensland, Australia. The Bee Gees' debut television appearance was in 1960 on Desmond Tester's Strictly for Moderns when they performed "Time Is Passing By". When they signed to Festival Records at the start of 1963 (but they were assigned to Leedon Records) they released their debut single, "The Battle of the Blue and the Grey". Their 1964 single "Claustrophobia" is notable for being the first song that features Gibb as an instrumentalist playing melodica. The first Bee Gees record on which he sang lead was "I Don't Think It's Funny" in 1965. In 1966, he wrote his first song "I Don't Know Why I Bother With Myself" that was credited to him. Also in 1966, Gibb and his brother Barry took more solo vocals.
The Bee Gees' first single under their deal with Stigwood was "New York Mining Disaster 1941," which became a major international hit, hitting the Top 20 in the U.S. and the U.K. as well as Australia. It was the beginning of a golden year for the Bee Gees, and "To Love Somebody," "Holiday," and "Massachusetts" would all be international chart hits that year, while the group's first American album, Bee Gees 1st, made the U.S. Top Ten. Eager to capitalize on their success, the Bee Gees toured frequently and stayed busy in the studio, releasing two albums in 1968.
After achieving moderate success in Australia the brothers returned to the UK in 1967. They released the albums 'Horizontal' (1968), 'Idea' (1968), and 'Odessa' (1969) in the late 1960s. They also toured extensively during this period which made the group immensely popular. The group also filmed a BBC television special with Frankie Howerd called 'Frankie Howerd Meets The Bee Gees', written by Ray Galton and Alan Simpson.
On 13 June 1968, Gibb recorded demos for seven songs, accompanying himself on guitar. The tape listed Robin alone an artist and songwriter. Of these, one "Indian Gin and Whisky Dry" later appeared on Idea. On 27 July 1968, Gibb collapsed and fell unconscious. He was later admitted to a London nursing home suffering from nervous exhaustion and was moved to a facility in Sussex on 31 July to continue his recuperation. The group, about to embark on its first US tour, canceled four dates after Gibb had a relapse and flew back to England for additional rest.
Gibb co-wrote "Only One Woman", The Marbles' debut single, which was a hit in several countries, especially in Europe and New Zealand. The Marbles were a British rock duo consisting of Graham Bonnet and Trevor Gordon. The Bee Gees' single "I Started a Joke," on which Robin sang lead, was not released as a single in the UK but was the group's first US Top 10 hit. Gibb claimed that the melody of the song was inspired by the sounds he heard in a jet engine.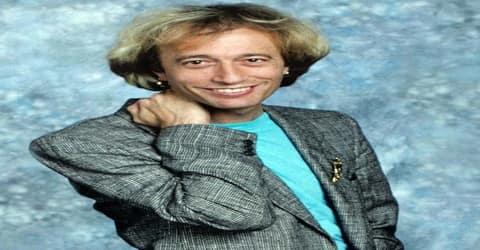 Robin, naturally high strung, began showing signs of exhaustion, and a series of American and British tour dates had to be canceled when he suffered a brief collapse; Robin had been eager to branch out as a songwriter, penning tunes for a group called the Marbles, and during the recording of the Bee Gees' ambitious double album Odessa, released in 1969, tensions in the group finally exploded. When Barry's song "First of May" was chosen for the A-side of Odessa's first single and Robin's "Lamplight" was relegated to the flip, Robin decided he'd had enough and quit the Bee Gees.
Due to some misunderstandings with his brothers, Robin Gibb quit the group in mid-1969 and launched a solo career. Even though he found moderate success as a solo artist, he decided to get back with his brothers and rejoined the Bee Gees in 1970.
Also in 1969, Gibb co-produced "Love for Living". The song was performed by Clare Torry and was released as a single. He also started a mini-tour, making television appearances in a dozen countries to promote "Saved by the Bell". By 19 July 1969, New Musical Express announced "Tonight, Robin Gibb is fronting a 97-piece orchestra and a 60-piece choir in a recording of his latest composition, 'To Heaven And Back' which was inspired by the Apollo 11 moonshot.
During the early 1970s, they appeared on several television shows including 'The Johnny Cash Show', 'Johnny Carson's Tonight Show', 'The Andy Williams Show', and 'The Dick Cavett Show'. These appearances added to their already burgeoning popularity and they became one of the most sensational pop groups in the UK.
On 31 January and 1 February 1970, Gibb performed in Auckland, New Zealand. However, Robin's first solo album, Robin's Reign (1970) was less successful and he soon found that being a solo artist was unsatisfying. Maurice played bass on the song "Mother and Jack", but was subsequently removed from the project by producer Robert Stigwood. Also in that year, Colin Petersen produced "Make a Stranger Your Friend" performed by Jonathan Kelly, on which Gibb sang on the chorus with Mick Taylor, Klaus Voormann, Madeline Bell, three members of The Family Dogg, Jackie Lomax, Peter Sellers, Spike Milligan, and others. By January 1970, Gibb started to record his second solo album Sing Slowly Sisters until February but it's still unreleased. He wanted "Great Caesar's Ghost" to be released as a single around 1970 with "Engines, Aeroplanes" as the B-side but the two songs were not included on that album and is unreleased until this day. On 13 June, Gibb and Maurice reunited and they recorded four songs, with two of the four tracks released on their upcoming album 2 Years On. The session was originally for Maurice alone as he brought Gibb to the sessions. On 21 June sessions, the pair recorded another five songs.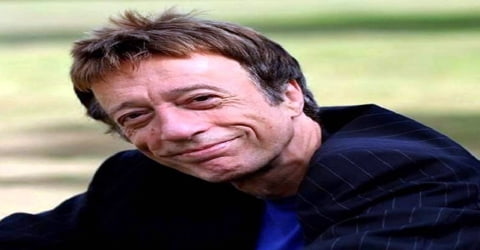 The group developed more R&B and dance-oriented music during the mid-1970s. The disco-crazy youngsters of the era fell in love with their music and many of their singles became chart-toppers. One of their most successful singles was 'Jive Talkin' in 1975 that hit No. 1 on the Billboard Hot 100 and reached the top-five on the UK Singles Chart.
Main Course gave the group a new lease on life as the singles "Jive Talkin'" and "Nights on Broadway" became major hits, and it was followed by 1976's Children of the World and the phenomenally successful 1977 film soundtrack Saturday Night Fever, which sold 15 million copies in the United States alone. Saturday Night Fever's success was bittersweet for Robin while he'd helped write the songs that became major hits, he didn't have a single lead vocal on the album.
In 1976, on the group's Children of the World album, Gibb sang lead on "Love Me" as well as doing falsetto on the track's coda, and he also used his falsetto on his lead vocal part on the song "Lovers" as Barry provided lead vocals on the entire song. On the Saturday Night Fever soundtrack, he did not sing lead vocals on any Bee Gees song, unlike their previous and next albums. Four tracks off the album reached the UK Top 10; "How Deep Is Your Love", "More Than A Woman", "Stayin' Alive", and "You Should Be Dancing". Moreover, "Night Fever" held the top rank in 1978. In 1978, Gibb performed on the Sesame Street Fever album for the Sesame Street children's TV program. He was one of the singers on the "Sesame Street Fever" title track, he sang a song called "Trash" for the character Oscar the Grouch, and spoke with Cookie Monster at the beginning of "C is for Cookie".
After ruling the hearts of the fans throughout the 1970s, the Bee Gees fell out of favor in the 1980s as the disco culture was beginning to wane. During this time Robin released two solo albums, 'How Old Are You?' and 'Secret Agent'.
Robin Gibb co-wrote several songs with Barry for Barbra Streisand's 1980 album Guilty, and the same year co-produced the album Sunrise for soul singer Jimmy Ruffin. Also in 1980, he duetted with Marcy Levy on the song "Help Me!" (reached No. 50 in the US) featured on the soundtrack of the film Times Square the other artists were performed on the film, including Gary Numan, Roxy Music, Ramones, The Cure, and The Cars. Also in 1980, most of Barbra Streisand's album Guilty was co-written by Gibb with Barry. In February 1981, the Bee Gees returned to the studio and recorded Living Eyes, unlike the previous album, this album was not a successful as their fans described it as the worst album. They then worked on Dionne Warwick's album Heartbreaker and recorded songs for the film Staying Alive.
In 1983, Robin released his first solo album since Robin's Reign, a moody pop set called How Old Are You?. Relishing his creative freedom, Robin released two more albums in as many years, 1984's Secret Agent and 1985's Walls Have Eyes, before the Bee Gees regrouped to cut the 1987 album E.S.P. While the Bee Gees were no longer topping the charts in the United States, they continued to please fans in Europe and the United Kingdom, and Robin maintained his presence as the group's great ballad vocalist and part of their successful songwriting team.
In late 1986, the Bee Gees began to writing and recording songs for their album ESP to be released in 1987. In 1992, Lulu recorded "Let Me Wake Up in Your Arms" on which he co-wrote. Gibb later contributed vocals on the Brazilian duo José y Durval's "Palavras/Palabras" (a Spanish or Portuguese version of "Words"). Over the next few years, the Bee Gees found considerable success with albums like 'High Civilization' (1991), 'Size Isn't Everything' (1993), and 'Still Waters' (1997).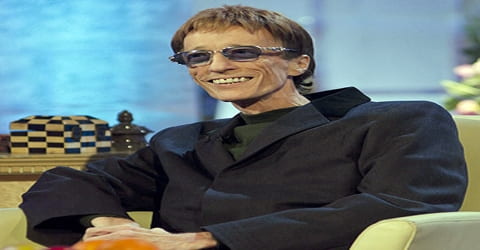 In 1998, the Bee Gees recorded their own version of "Ellan Vannin" with lead vocals by Gibb. It was later released as a single as a limited edition CD to benefit the Manx Children in Need charity.
Bee Gees' final album 'This Is Where I Came In' was released in 2001. This album reached the Top 10 in the UK and the Top 20 in the US. This was followed by the Bee Gees' last concert in 2002.
On 27 January 2003, fifteen days after Maurice's death, Robin released a solo album, Magnet in Germany on SPV GmbH, and worldwide shortly afterward. Magnet featured the Bee Gees song "Wish You Were Here" (from the 1989 album One) in a new acoustic version. In August 2003, Gibb announced the release of a new single of "My Lover's Prayer", a song first recorded by the Bee Gees in 1997 on the album Still Waters, with lead vocals by Gibb and singers Wanya Morris and Lance Bass. That version was played on the radio but was never actually released. On his return to the UK, Gibb released a CD and DVD of live recordings from the German leg of the tour, backed by the Frankfurt Neue Philharmonic Orchestra of Frankfurt, Germany. In 2005, Gibb made a solo tour of Latin America.
With the Bee Gees now history, Robin Gibb began performing as a solo act, touring Europe, Russia, Asia, and the U.K., and in 2006 Robin and Barry performed together at a pair of charity events. In 2006, Robin also issued a holiday album, My Favourite Christmas Carols, which featured a new song written in tribute to Maurice, "Mother of Love."
On 18 May 2008, Gibb released the song "Alan Freeman Days" in tribute to the Australian DJ Alan Freeman. The song was issued as a download-only track, although a promotional CD was issued by Academy Recordings. On 8 September 2007, Gibb performed at a concert in Salt Lake City, Utah at Energy Solutions Arena for the Nu Skin Enterprises Convention, singing a set of Bee Gees hits. On 25 October 2007, Gibb performed at the National Palace of Culture in Sofia, Bulgaria and sang the Bee Gees' most famous songs.
In 2010, Gibb was also a guest mentor on the Australian version of The X Factor, alongside TV host Kyle Sandilands, actress/singer Natalie Imbruglia, and singers Ronan Keating and Guy Sebastian. Also in 2010, Gibb toured in Australia with Bonnie Tyler as his supporting guest. Together they performed at Melbourne, Sydney, Brisbane, and Perth. In September 2011, Gibb recorded the Bee Gees classic "I've Gotta Get a Message to You" with British Army men The Soldiers for a charity single in the UK, it was produced with his son Robin John Gibb and the video for which was produced by Vintage TV.
In 2011, Gibb began work with his son, Robin-John Gibb, on a classical piece commemorating the centennial of the sinking of the Titanic; Titanic Requiem was first performed on April 2012 by the Royal Philharmonic Orchestra and RSVP Voices at London's Central Hall. A final album of solo material, 50 St. Catherine's Drive, was released posthumously in September 2014, and a comprehensive anthology of Robin's recordings from his first solo era, Saved by the Bell: The Collected Works of Robin Gibb 1968-1970, was issued in June 2015.
Awards and Honor
Robin Gibb was inducted into the Songwriters Hall of Fame at the Grammy Museum in Los Angeles, California, in 1994.
He was appointed as a Commander of the Order of the British Empire (CBE) along with his brothers Maurice and Barry in the New Year Honours 2002. He was a fellow of the British Academy of Songwriters, Composers, and Authors (BASCA).
In May 2004, Gibb and his brother Barry both received honorary doctorates of music from The University of Manchester, England. In 2005, Gibb received the Steiger Award (Miner Award) in Bochum, Germany for accomplishments in the arts.
The Bee Gees were honored with the Grammy Lifetime Achievement Award in 2015.
Death and Legacy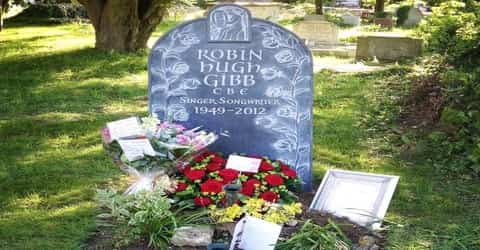 Robin Gibb was diagnosed with colorectal cancer in November 2011. The cancer had metastasized to his liver and his health deteriorated over the next few months. He died in London on 20 May 2012 at the age of 62. His funeral was held on 8 June 2012 and he was buried at the Church of St Mary the Virgin, near his home in Thame, Oxfordshire. In September of the same year, a blue plaque was placed on the house.
His final studio album 50 St. Catherine's Drive was released posthumously on 29 September 2014 in the UK and 30 September 2014 in the US, the album reached No. 70 in the UK and No. 39 in Germany, the album features his unreleased recordings from 2007 and mostly in 2008 while the others were previously released. The lead single "Days of Wine and Roses" was premiered in the United States earlier on 12 September. While on the other hand, Reprise Records issued a new version of "I Am the World" from the album as a single in the UK. Gibb's first compilation album entitled, Saved by the Bell – The Collected Works of Robin Gibb: 1969–70 was released in May 2015 and contained Gibb's songs between 1969 and 1970 including demos of songs that were sung by the Bee Gees and the unreleased material from Sing Slowly Sisters.
The album, 'Spirits Having Flown' was one of the Bee Gees' most successful albums. All of the album's first three tracks peaked at No. 1 in the US and the album was the group's first and only UK No. 1 album. Certified multi-platinum, it has sold 20 million copies worldwide. The Bee Gees' live album, 'One Night Only', featuring the group's concert at the MGM Grand in Las Vegas in 1997 was another one of their best selling albums. The album had several of their hit songs from every decade from the 1960s to the 1990s and evoked a sense of nostalgia in their fans. The album was accredited multi-platinum in Australia, New Zealand, and the UK.
Information Source: