Biography of Richard Trevithick
Richard Trevithick – British inventor and mining engineer.
Name: Richard Trevithick
Date of Birth: 13 April 1771
Place of Birth: Tregajorran, Cornwall, England
Date of Death: 22 April 1833 (aged 62)
Place of Death: Dartford, Kent, England
Occupation: Engineer, Inventor
Father: Richard Trevithick
Mother: Ann Teague
Spouse/Ex: Jane Harvey (m. 1797-1833)
Children: 6
Early Life
A British mechanical engineer and inventor of the 18th century, widely believed to have invented the world's first steam locomotive, Richard Trevithick was born on 13th April 1771, in Tregajorran (in the parish of Illogan), between Camborne and Redruth, in the heart of one of the rich mineral-mining areas of Cornwall. Trevithick adapted his high-pressure engine to driving an iron-rolling mill and to propelling a barge with the aid of paddle wheels, in 1805. He performed poorly in school but went on to be an early pioneer of steam-powered road and rail transport.
Trevithick's most significant contribution was the development of the first high-pressure steam engine. He also built the first full-scale working railway steam locomotive. The world's first locomotive-hauled railway journey took place on 21st February 1804, when Trevithick's unnamed steam locomotive hauled a train along the tramway of the Penydarren Ironworks, in Merthyr Tydfil, Wales.
Despite having a stiff competition and suffering financial crisis throughout his career, Trevithick did a number of research with his high-pressure steam engines, including boring brass for cannon manufacture, stone crushing, rolling mills, forge hammers, blast furnace blowers, and traditional mining applications. He also worked on improvements to ships such as iron tanks, iron floating docks, iron ships, telescopic iron masts, and more. During his visit to South America, he worked as a mining consultant in Peru and later explored parts of Costa Rica.
Throughout his professional career, Trevithick went through many ups and downs, and at one point faced financial ruin, also suffering from the strong rivalry of many mining and steam engineers of the day. During the prime of his career, he was a well-respected and known figure in mining and engineering, but near the end of his life, he fell out of the public eye.
Childhood, Family and Educational Life
A British inventor and mining engineer from Cornwall, Richard Trevithick was born on 13th April 1771 in Tregajorran, Cornwall, England to mining captain Richard Trevithick and his wife Ann Teague, a miner's daughter. He was the fifth of six children and the only son of his parents.
Trevithick was very tall for the era at 6 ft 2in, as well as athletic and concentrated more on sport than schoolwork. Sent to the village school at Camborne, he did not take much advantage of the education provided; one of his schoolmasters described him as "a disobedient, slow, obstinate, spoiled boy, frequently absent and very inattentive". An exception was arithmetic, for which he had an aptitude, though arriving at the correct answers by unconventional means.
Personal Life
Richard Trevithick married Jane Harvey in 1797, the daughter of famous blacksmith John Harvey. They raised six children together:  Richard Trevithick (1798-1872), Anne Ellis (1800-1877), Elizabeth Banfield (1803-1870), John Harvey Trevithick (1807-1877), Francis Trevithick (1812-1877), and Frederick Henry Trevithick (1816-1883).
Career and Works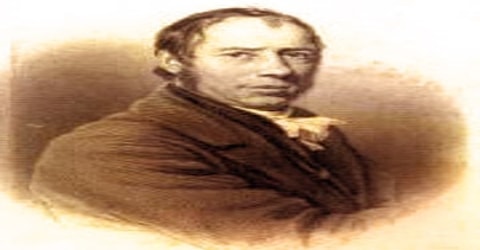 Richard Trevithick displayed extraordinary talent in engineering early in life. Because of his intuitive ability to solve problems that perplexed educated engineers, he obtained his first job as an engineer to several Cornish ore mines in 1790 at the age of 19. At that time, pumping and lifting the ore from the mine was an extremely tedious and expensive process. This led Richard Trevithick to ponder the development of a steam engine that would prove to be more efficient and much cheaper to run. A large, low-pressure engine had already been invented by James Watt and Trevithick aimed to improve on this by utilizing high-pressure steam.
Trevithick became interested in experimenting with high-pressure steam engines to replace the commonly used extremely large, low-pressure engines invented by Thomas Newcomen in 1712. In 1794, he requested a demonstration from William Murdoch, who had developed a model steam carriage a decade ago, and also lived next-door to him between 1797 and 1798.
In 1797, Trevithick became an engineer at the Ding Dong Mine, and there (in conjunction with Edward Bull) he pioneered the use of high-pressure steam. He worked on building and modifying steam engines to avoid the royalties due to Watt on the separate condenser patent. Boulton & Watt served an injunction on him at Ding Dong, and posted it "on the minestuffs" and "most likely on the door" of the Count (Account) House which, although now a ruin, is the only surviving building from Trevithick's time there. He also experimented with the plunger-pole pump, a type of pump with a beam engine used widely in Cornwall's tin mines, in which he reversed the plunger to change it into a water-power engine.
Richard Trevithick created 30 full-scale, high-pressure engines for pulling ore from the Cornish mines in 1797. Popularly known as the "puffer whims", they were so compact that ordinary farm wagons were able to transport them to the mines. He next focused on designing a high-pressure steam engine to power locomotives. He built the steam engine in 1801 and named it the 'Puffing Devil'. To demonstrate its capabilities, he took a short successful journey on Christmas Eve that year, carrying six passengers up Camborne Hill, which is widely recognized as the first demonstration of transportation powered by steam.
In 1802, to patent his high-pressure steam engine, Trevithick built a stationary engine at Coalbrookdale Company's workshop in Shropshire, which ran at forty piston strokes a minute, with an unprecedented boiler pressure of 145 psi. The company had reportedly built a rail locomotive for him, but not much is known about it. He showed some of his prototypes to the inventor James Watt, who disregarded them as he considered high-pressure steam engines to be too dangerous for fear that they would blow up.
Trevithick built his first steam carriage, which he drove up a hill in Camborne, Cornwall, on Christmas Eve 1801. The following March, with his cousin Andrew Vivian, he took out his historic patent for high-pressure engines for stationary and locomotive use. He built a second carriage in 1803, which he drove through the streets of London, and constructed the world's first steam railway locomotive at Samuel Homfray's Penydaren Ironworks in South Wales.
Richard Trevithick was not the first to think of so-called "strong steam" or steam of about 30 psi. William Murdoch had developed and demonstrated a model steam carriage, initially in 1784, and demonstrated it to Trevithick at his request in 1794. In fact, Trevithick lived next door to Murdoch in Redruth in 1797 and 1798. Oliver Evans in the U.S. had also concerned himself with the concept, but there is no indication that his ideas had ever come to Trevithick's attention.
On 21st February 1804, that engine won a wager for Homfray by hauling a load of 10 tons of iron and 70 men along 10 miles of the tramway. A second, similar locomotive was built at Gateshead in 1805, and in 1808 Trevithick demonstrated a third, the Catch-me-who-can, on a circular track laid near Euston Road in London. He then abandoned these projects, because the cast-iron rails proved too brittle for the weight of his engines.
In August 1807, Trevithick began driving a small pilot tunnel or driftway 5 feet (1.5 m) high tapering from 2 feet 6 inches (0.76 m) at the top to 3 feet (0.91 m) at the bottom under the River Thames at Rotherhithe. By 23rd December, after it had progressed 950 feet (290 m), progress was delayed after a sudden inrush of water; and only one month later on 26 January 1808, at 1,040 feet (320 m), a more serious inrush occurred. The tunnel was flooded; Trevithick, being the last to leave, was nearly drowned. Clay was dumped on the river bed to seal the hole, and the tunnel was drained, but mining was now more difficult. Progress stalled, and a few of the directors attempted to discredit Trevithick, but the quality of his work was eventually upheld by two colliery engineers from the North of England. Despite suggesting various building techniques to complete the project, including a submerged cast iron tube, Trevithick's links with the company ceased and the project was never actually completed.
Trevithick adapted his high-pressure engine to driving an iron-rolling mill and propelling a barge with the aid of paddle wheels, in 1805. His engine also powered the world's first steam dredgers (1806) and drove a threshing machine on a farm (1812). Such engines could not have succeeded without the improvements Trevithick made in the design and construction of boilers. For his small engines, he built a boiler and engine as a single unit, but he also designed a large wrought-iron boiler with a single internal flue, which became known throughout the world as the Cornish type. It was used in conjunction with the equally famous Cornish pumping engine, which Trevithick perfected with the aid of local engineers. The latter was twice as economic as the Watt type, which it rapidly replaced.
Trevithick designed the 'Cornish boiler' in 1812, which doubled production after being installed in the Boulton and Watt pumping engines at Dolcoath. The same year, he installed one of the most efficient 'high-pressure' experimental condensing steam engines at Wheal Prosper, followed by another non-condensing engine in a threshing machine on a farm at Probus, Cornwall. One of his high-pressure engines was successfully used by Francisco Uville to drain water from the rich silver mines of Cerro de Pasco in Peru at an altitude of 4,330 meters in 1811. He later went to Peru, but was disgusted by Uville's attitude there and began working separately as a consultant on mining methods.
Trevithick accepted an engineering job in a silver mine in South American country, Peru in 1816, where he was very successful and made enough money to acquire his own mines. However, due to a coup in Peru, he was forced out of the country and had to leave his wealth behind. Upon his return to England, he was unsuccessful in most of his ventures. Trevithick arrived in Costa Rica in 1822 hoping to develop mining machinery. He spent time looking for a practical route to transport ore and equipment, settling on using the San Juan River, the Sarapiqui River, and then a railway to cover the remaining distance. In a biography, his son wrote that Trevithick had in mind a steam-driven railway and not mule-driven. After many adventures, Trevithick returned to England in 1827, penniless, to find that in his absence other engineers, notably George Stephenson, had profited from his inventions.
Richard Trevithick built a closed cycle steam engine followed by a vertical tubular boiler, in 1829. He invented an early form of storage room heater, in 1830. It comprised a small fire tube boiler with a detachable flue which could be heated either outside or indoors with the flue connected to a chimney. Once hot the hot water container could be wheeled to where heat was required and the issuing heat could be altered using adjustable doors. To commemorate the passing of the Reform Bill in 1832 he designed a massive column to be 1,000 feet (300 m) high, being 100 feet (30 m) in diameter at the base tapering to 12 feet (3.7 m) at the top where a statue of a horse would have been mounted. It was to be made of 1500 10-foot-square (3 m) pieces of cast iron and would have weighed 6000 tons. There was a substantial public interest in the proposal, but it was never built.
Death and Legacy
Richard Trevithick died on 22nd April 1833 at The Bull hotel, after suffering from pneumonia for a week while working in Dartford, with no family member or relative at his deathbed. He was buried in an unmarked grave in St Edmund's Burial Ground, East Hill, Dartford. The burial ground closed in 1857, with the gravestones being removed in the 1960s. A plaque marks the approximate spot believed to be the site of the grave. The plaque lies on the side of the park, near the East Hill gate, and an unlinked path.
Trevithick developed one of the first high-pressure steam engines and was the first person to build a full-scale working railway steam locomotive. He also successfully demonstrated the world's first locomotive-hauled railway journey on 21st February 1804, along the tramway of the Penydarren Ironworks, in Merthyr Tydfil, Wales. He received little recognition during his life but after his death, other scientists and engineers continued his legacy and firmly established his work as monumental towards the development of the modern steam engine. His demonstration of the 'Puffing Devil' inspired the popular Cornish folk song 'Camborne Hill'.
The Trevithick Society, a forerunner of Industrial Archaeology organizations that was initially formed to rescue the Levant winding engine from being scrapped, was named for Richard Trevithick. They publish a newsletter, a journal and many books on Cornish engines, the mining industry, engineers, and other industrial archaeological topics. There is also a street named after him in Merthyr Tydfil.
Information Source: