Biography of Chris LeDoux
Chris LeDoux – American country music singer-songwriter, bronze sculptor, and rodeo competitor.
Name: Chris LeDoux
Date of Birth: October 2, 1948
Place of Birth: Biloxi, Mississippi, United States
Date of Death: March 9, 2005 (aged 56)
Place of Death: Casper, Wyoming, United States
Occupation: Musician, singer-songwriter, rodeo competitor
Spouse/Ex: Peggy Rhoads (m. 1972–2005)
Children: Ned LeDoux, Beau LeDoux, Will LeDoux, Cindy LeDoux, Clay LeDoux
Early Life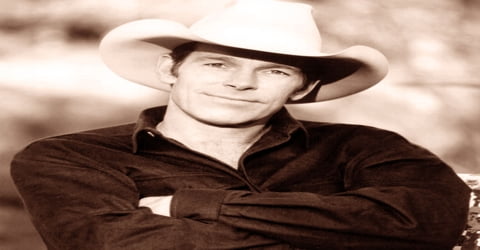 An American country music singer famous for his cowboy folk and rodeo rock 'n' roll, Chris LeDoux was born on October 2, 1948, in Biloxi, Mississippi, the U.S. He was of French descent on his father's side. Prior to becoming a successful independent country artist, Chris LeDoux was a rodeo champion known for his bareback-riding skill and made his name in music by writing countless songs about the rodeo life.
LeDoux, He had been a professional rodeo champion during his younger years and had a real cowboy voice. He sang with such enthusiasm, rhythm, and tempo that the listeners felt like they were attending a rodeo in person. He gave his fans the feeling that they were as much a part of the performance as he was. He was a versatile singer who could sing a love ballad with as many feeling and passion as he could sing an upbeat, fun loving song. LeDoux belonged to a rare breed of singers who sang for the love of music and not for the money or fame. He described his music as a combination of cowboy folk, rodeo rock 'n' roll, country soul, and sagebrush blues. He also wrote many of his compositions about rodeo life, borrowing from his own experience as a rodeo champion. His songs have an authentic feel to them due to which he has been called 'A real country singer singing real country music.' Chris LeDoux was a simple, straightforward man with a real passion for country music much loved and respected by his fans and friends.
During his career, LeDoux recorded 36 albums (many self-released) which have sold more than six million units in the United States as of January 2007. He was awarded two gold and one platinum album certifications from the Recording Industry Association of America (RIAA), was nominated for a Grammy Award and was honored with the Academy of Country Music Music Cliffie Stone Pioneer Award. LeDoux is also the only person ever to both participate and perform at the Houston Livestock Show and Rodeo.
Childhood, Family and Educational Life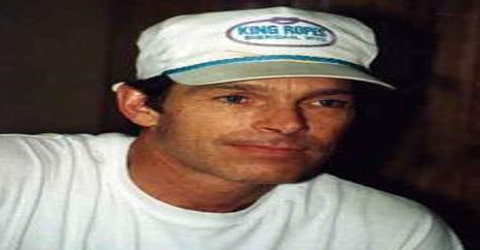 Chris LeDoux was born October 2, 1948, in Biloxi, Mississippi, the U.S. to Bonnie and Alfred LeDoux. His father was in the U.S Air Force, and the family moved often because of his career.
LeDoux first tried his hand at rodeo riding in Denison, TX, at age 13 and was soon winning junior competitions. He continued to compete in rodeo events and played football through his high school years.
LeDoux attended Cheyenne Central High School and won the Wyoming State Rodeo Championship in bareback riding twice. It enabled him to earn a rodeo scholarship to Casper College. His interest in music developed during his college days when he started listening to country soul and began playing the guitar. He wrote his classic tune "Bareback Jack" as a college student. He also studied at Sheridan and Eastern New Mexico University on another rodeo scholarship. He won the Intercollegiate National bareback riding Championship.
Personal Life
Chris LeDoux married Peggy Rhoads on January 4, 1972. They had five children: Clay, Ned, Will, Beau, and Cindy. He was known to be a dedicated husband and father.
The first horse he owned was a buckskin gelding named Comanche which had been gifted by his grandfather. When LeDoux needed a liver transplant, his good friend Garth Brooks offered a part of his own liver.
Career and Works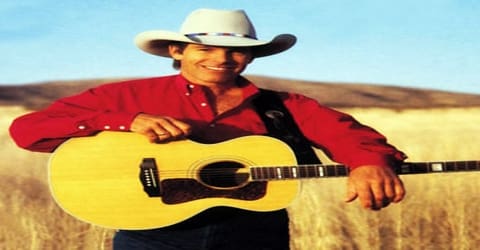 A real rodeo cowboy in a musical world saturated with artificial ones, Chris LeDoux has pursued an unusual country music career in at least two respects. Rare indeed are the musicians who have succeeded in carving out profitable careers independent of the star-making machinery centralized in cities like Los Angeles, New York, and Nashville. Scarce, too, are those who were able to keep the ancient American art of the cowboy song alive in the last quarter of the twentieth century. LeDoux laid claim to both of these worthwhile accomplishments.
LeDoux turned pro in 1970 and eked out a living on the national rodeo circuit, winning just enough prize money to keep himself going. At the same time, LeDoux began writing songs about the rodeo lifestyle, since no other country performer had yet filled the niche (the way trucker songs became a specialized country subgenre). His first composition was "Bareback Jack," and he soon recorded an album's worth of songs in a friend's basement in 1972. He and his father set up a recording company, American Cowboy Songs, and LeDoux began selling his tapes at rodeo events out of the back of his pickup truck. As this side business became more lucrative, LeDoux started traveling to Nashville for quickie recording sessions rather than relying on local musicians.
LeDoux became the Professional Rodeo Cowboys Association's (PRCA) world champion in bareback riding in 1976 when he won the National Rodeo Finals in Oklahoma City. This boosted his music career as well because his listeners now knew that the songs he wrote were authentic.
In the early 1970s, LeDoux's parents moved to Nashville. They learned the inner workings of the music business there, and in so doing put in place the real cornerstone of LeDoux's musical career. They realized his exposure could be maximized through a well-planned series of recordings. So the family formed an independent record label, American Cowboy Songs, and LeDoux's first album was released in 1972. He had just married, and was grateful for the extra income: "I didn't mind starvin', but I didn't want my wife to starve with me," LeDoux told Pollstar.
LeDoux retired from his career as a professional rodeo in 1980 to concentrate on his music. Within three years he released four albums and sold more than 2,50,000 copies of his album with little marketing. He also gave concert performances in the 1980s which were very lively and popular he rode a mechanical bull between the songs and there were fireworks to add to the excitement.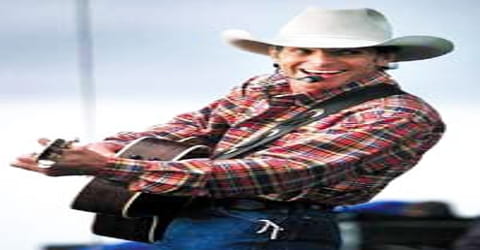 Despite offers from various record labels, LeDoux refused to sign a recording contract, instead choosing to retain his independence and control over his work while enjoying his regional following. In 1989, however, he shot to national prominence when he was mentioned in Garth Brooks' Top 10 country hit "Much Too Young (To Feel This Damn Old)." Capitalizing on the sudden attention, LeDoux signed a contract with Capitol Records subsidiary Liberty Records and released his first national album, Western Underground, in 1991. His follow-up album, Whatcha Gonna Do with a Cowboy, was certified gold and reached the Top 10. The title track, a duet with Brooks, became LeDoux's first and only Top 10 country single, reaching No. 7 in 1992. In concert, he ended the song by saying, "Thanks, Garth!"
By the end of the 1980s, LeDoux had self-released 22 albums and had garnered a huge fan following. For a long time, he preferred not to sign any recording contracts as he wanted to maintain his independence. However, he did sign a contract with Capitol Records subsidiary Liberty Records later on.
LeDoux signed with Capitol subsidiary Liberty and released his national debut, Western Underground, in 1991. The 1992 follow-up, Whatcha Gonna Do With a Cowboy, featured a duet with Brooks on the title track. The single became LeDoux's first (and only) Top Ten country hit, and the album also entered the Top Ten and went gold. Though he hasn't had another single that big, LeDoux recorded steadily for Liberty through the '90s, and all of his albums 1993's Under This Old Hat, 1994's Haywire, 1996's Stampede, 1997's Live, and 1998's One Road Man made the country Top 40, selling well to LeDoux's extensive fan base.
The dimensions of LeDoux's success within his specialized market were nothing less than staggering. Sales for the company's first year in business totaled only $6,000, but they grew steadily. By the end of the 1980s, the catalog of LeDoux's LP recordings had grown to 22 items. In a 1991 interview with Billboard, Al LeDoux estimated their total sales at over $4,000,000.
Over the 1990s, LeDoux released many albums for Liberty records including, 'Western Underground', 'Whatcha Gonna Do with a Cowboy', 'Haywire' and 'Stampede'. In the new millennium, he released three albums 'Cowboy', 'After the Storm', and 'Horsepower'.
For the next decade, LeDoux continued to record for Liberty. He released six additional records, including One Road Man, which made the country Top 40 in 1998. Toward the end of his career, LeDoux began recording material written by other artists, which he attributed to the challenge of composing new lyrics. With his 2000 release, Cowboy, he returned to his roots, re-recording many of his earliest songwriting creations.
LeDoux's Liberty recordings, most of them supervised by Capitol president and veteran Nashville producer Jimmy Bowen, for the most part, tried to play to the singer's strengths. He generally stuck to cowboy themes and continued his contributions as a songwriter. "Workin' Man's Dollar," from the first Capitol LP, Western Underground, was a LeDoux-penned personification of that always-scarce piece of currency, and the song brought LeDoux some radio airplay. But the second major-label album, 1992's Whatcha Gonna Do With a Cowboy, featured some new directions and became LeDoux's commercial breakthrough.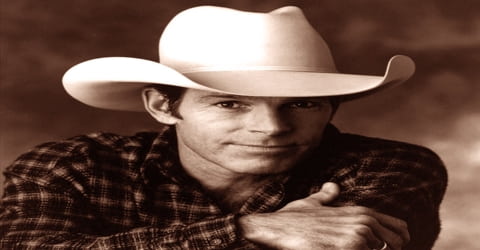 The RIAA certified two gold and one platinum recordings for LeDoux. On February 22, 1993, the single "Whatcha Gonna Do With A Cowboy" went gold. On June 2, 1997, the album The "Best of Chris LeDoux" went gold. And on October 5, 2005, the album "20 Greatest Hits" went platinum.
His biography titled 'Gold Buckle Dreams' was published in 1987. He was also a bronze sculptor in addition to being a rodeo champion and singer. One of his sculptures is on display in the Wyoming Pioneer Memorial Museum.
Awards and Honor
His duet 'Whatcha Gonna Do with a Cowboy' which he sang with Garth Brooks was nominated for the Grammy Award in the category Best Country Vocal Collaboration in 1993.
In 2004, the Academy of Country Music awarded LeDoux their Cliffie Stone Pioneer Award during ceremonies. Brooks accepted the award on behalf of LeDoux's family.
LeDoux was posthumously awarded the Pioneer Award by the Academy of Country Music in 2005. The award was accepted by his good friend Garth Brooks on behalf of LeDoux's family.
Death and Legacy
Chris LeDoux had been suffering from liver ailments and underwent a liver transplant in 2000. He was diagnosed with a rare form of cancer in 2004 and died in March 2005 at the age of 56.
LeDoux's 1992 album 'Whatcha Gonna Do with a Cowboy' was his most successful album, certified Gold by the Recording Industry Association of America (RIAA). The single 'Whatcha Gonna Do with a Cowboy' which he sang with fellow country singer Garth Brooks went on to become one of his most loved songs. His album 'Best of Chris LeDoux', released in 1994 was a collection of some of his most memorable songs. It was accredited Gold in the U.S.
Shortly after his death, LeDoux was named as one of six former rodeo cowboys to be inducted into the ProRodeo Hall of Fame in Colorado Springs, Colorado in 2005. He was the first person to ever be inducted in two categories, for his bareback riding and in the "notables" category "for his contributions to the sport through his music".
In 1999, the album '20 Greatest Hits' was released. It included his biggest hits like 'Whatcha Gonna Do with a Cowboy', 'Gravitational Pull', 'and Stampede', etc. It was his only album to be certified Platinum in the U.S.
The city in which LeDoux attended college, Casper, Wyoming, celebrates LeDoux each November with the Chris LeDoux Memorial Rodeo, a weekend event which includes an art show featuring a number of LeDoux's works, a PRCA rodeo and a country music concert.
Information Source: