Biography of Daniel Nathans
Daniel Nathans – American microbiologist.
Name: Daniel Nathans
Date of Birth: October 30, 1928
Place of Birth: Wilmington, Delaware, United States
Date of Death: November 16, 1999 (aged 71)
Place of Death: Baltimore, Maryland, United States
Occupation: Microbiologist
Father: Samuel Nathans
Mother: Sarah (Levitan)
Spouse/Ex: Joanne Gomberg
Children: 3
Early Life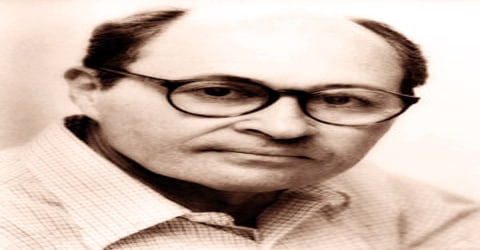 An American microbiologist who was corecipient, with Hamilton Othanel Smith of the United States and Werner Arber of Switzerland, of the 1978 Nobel Prize for Physiology or Medicine, Daniel Nathans was born on October 30, 1928, in Wilmington, Delaware, U.S. the last of nine children born to Russian Jewish immigrant parents, Sarah (Levitan) and Samuel Nathans.
The three scientists were cited for their discovery and application of restriction enzymes that break the giant molecules of deoxyribonucleic acid (DNA) into fragments, making possible the study of the genetic information they contain. The process constitutes one of the basic tools of genetic research.
They were awarded the prize for the discovery of 'restriction enzymes' which can be used to break the molecules of DNA into small manageable portions so that the characteristics can be studied better. This discovery later became the basic tool for research in genetics. Smith had isolated the bacterium called 'Haemophilus influenzae' earlier which was used by Nathans in the investigations he carried out in relation to the structure of the DNA of the 'simian virus 40' or 'SV40'. This virus was the simplest one known for causing cancerous tumors. Nathans constructed a genetic map of the virus which helped in identifying the molecular structure of a cancer cell with the help of the 'restriction enzymes'. He also took part in developing prenatal procedures for testing genetic diseases such as 'sickle cell anemia' and 'cystic fibrosis'. He received many awards and honors for his work and was known as an outstanding mentor, teacher, and researcher. He was also an able administrator and could execute his administrative work in a fair, thoughtful, deliberate and clear-headed manner.
Childhood, Family and Educational Life
An American microbiologist, Daniel Nathans was born on October 30, 1928, in Wilmington, Delaware, USA. His father was Samuel Nathans and his mother was Sarah Levitan, both Jewish immigrants from Russia. He was the youngest of the eight children of Samuel and Sarah Nathans. During the Great Depression, his father lost his small business and was unemployed for a long time.
Nathans did his schooling from the public schools in Wilmington and had to do part-time jobs from the age of ten to support his family. After finishing school he attended the 'University of Delaware' to study philosophy, chemistry, and literature. At his father's insistence, he decided on a medical career after he received his B.Sc. degree in chemistry from the 'University of Delaware' in 1950.
Nathans received his MD degree from Washington University in St. Louis in 1954. He then went to the Columbia-Presbyterian Medical Center for a one-year medical internship with Robert Loeb.
Wanting a break before his medical residency, Nathans became a clinical associate at the National Cancer Institute at the National Institutes of Health in Bethesda, Maryland. There he split his time between caring for patients receiving experimental cancer chemotherapy and research on recently discovered plasma-cell tumors in mice, similar to human multiple myeloma. Struck by how little was known about cancer biology, he became interested in protein synthesis in myeloma tumors and published his first papers on this research.
Personal Life
Daniel Nathans was married to Joanne Gomberg, a lawyer, whom he had met in Bethesda. They had three sons from the marriage named Eli, Ben, and Jeremy.
Nathans loved to read both history and fiction and also liked spending time with his family.
Career and Works
Daniel Nathans joined the 'Columbia Presbyterian Hospital' and worked as an intern for some time under the supervision of Robert Loeb. Before the start of his medical residency period, he joined the 'National Cancer Institute' under the 'National Institutes of Health' in Bethesda, Maryland as a clinical associate. While working there, he divided his time treating patients who were receiving experimental chemotherapy for cancer and on research related to 'plasma-cell tumors' found in mice which were similar to 'multiple myeloma' found in humans. Surprised at the lack of information on cancer biology, he started his research on the synthesis of proteins in 'myeloma tumors' and was soon able to publish his findings.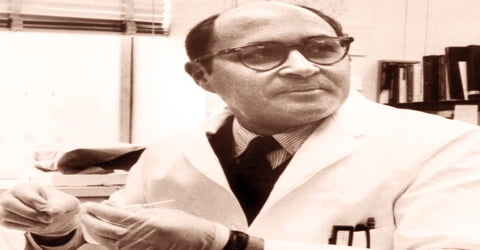 Nathans returned to Columbia Presbyterian for a two-year residency in 1957, again on Robert Loeb's service. He continued working on the problem of protein synthesis as time allowed. In 1959, he decided to work on the research full time and became a research associate at Fritz Lipmann's lab at the Rockefeller Institute in New York.
In 1959 he decided to devote all his time to research and joined the 'Fritz Lipmann laboratory' at the 'Rockefeller Institute' in New York as a research associate.
It was an interesting time for Nathans at the 'Rockefeller Institute', as great mysteries like the way in which 'genetic material DNA' directs the production of the required proteins and enzymes by the cells were being unraveled together by microbiologists, biochemists, and geneticists. Nathans initially went on with his efforts in synthesizing protein from the extracts of cells affected by myeloma. He pursued the problem with cultures of the E.Coli bacteria when persuaded by Smith, a postdoctoral colleague. His three years at the 'Rockefeller Institute' convinced him that the 'science of medicine' was better than the 'practice of medicine' and he started looking for a place where he could do more research as well as teach.
In 1962, Nathans came to Johns Hopkins University School of Medicine as an assistant professor of microbiology. He was promoted to associate professor in 1965 and to professor in 1967. In 1969 he took a six-month sabbatical leave to be at the 'Weizmann Institute' in Israel to learn more about the techniques of cell-culture and about a small tumor virus known as the 'simian virus 40' or 'SV40'. He became the director of the microbiology department in 1972 and served in that position until 1982. In 1981, the department of microbiology has renamed the department of molecular biology and genetics.
While Nathans was in Israel, his colleague Hamilton Smith at the JHU informed him about the bacteria called 'Haemophilus influenzae' that could cut the DNA of other species at particular places. He immediately recognized that such an enzyme could be used to make small uniform fragments of the DNA of a virus so that it could be mapped and its structure determined. He brought back some of the SV40 with him from Israel and started to apply the enzyme discovered by Smith on it and other 'restriction enzymes' on it. Soon they were able to map the 'SV40' virus and the 'restriction enzymes' was established as the tool for molecular biology and genetics. He continued his researches on SV40 through the 1980s and later shifted from tumor viruses to cellular genes which got activated when cells were given stimulation to grow and multiply.
From 1995 to 1996, Nathans served as the interim president of Johns Hopkins University. In January 1999, Johns Hopkins University established the McKusick-Nathans Institute of Genetic Medicine, a multidisciplinary clinical and research center named for Nathans and pioneering medical geneticist Victor McKusick.
Awards and Honor
Daniel Nathans received the 'Selman Waksman Award' in Microbiology' in 1967.
Nathans was awarded the Nobel Prize in 1978.
In 1993 Nathans was awarded the National Medal of Science.
The 'McKusick-Nathans Institute of Genetic Medicine' was founded by JHU in 1999.
Death and Legacy
Daniel Nathans died of leukemia on November 16, 1999, in Baltimore.
Nathans published 138 books, articles and chapters during his entire career. Nathans was also given six honorary doctorates over the span of his career.
Information Source: