Autism spectrum disorder (ASD) is a developmental illness that manifests itself very early in childhood, varies in severity, and is characterized by impaired social skills, communication difficulties, and repetitive activities. These issues can make it difficult for affected persons to operate in social, academic, and employment environments. People with ASD are also more likely to suffer from psychiatric disorders such as anxiety, depression, obsessive-compulsive disorder, and eating disorders.
According to a new study, inherited mutations in the ACTL6B gene cause autism, epilepsy, and intellectual disability. Because the mutations are recessive, they cause autism only if a person receives them in both copies of the gene — one from each parent, who are silent carriers. The majority of the other changes linked to autism are spontaneous, or 'de novo,' alterations that are not inherited.
The disturbance of a circadian clock gene was discovered to be important in the development of autism spectrum disease.
Published in Molecular Psychiatry, a team of scientists from the University of Minnesota Medical School, University of Texas Health San Antonio, and the Biomedical Research Institute (BRI) of the Foundation for Research and Technology Hellas (FORTH) in Greece found that the disruption of a circadian clock gene may be involved in the development of autism spectrum disorder.
Clock gene disruption could be a mechanism underlying several forms of autism and potentially other neurodevelopmental conditions, and this finding paves the way for further exciting research.

Christos Gkogkas
Autism spectrum disorder, also known as ASD, is a neurodevelopmental illness characterized by a wide range of behavioral disorders such as difficulties with social skills, repetitive activities, speech, and nonverbal communication. ASD affects one in every 44 children in the United States, according to the Centers for Disease Control and Prevention.
Sleep issues effect 50-80 percent of children with ASD, compared to fewer than 30 percent of the general population. The causes of sleep disorders in ASD are unknown, however, a dysfunctional body clock could be to blame.
"It has long been recognized that the function of the body clock is frequently disrupted in autism patients and these patients often exhibit various sleep problems," said Ruifeng Cao, MD, Ph.D., an assistant professor of neuroscience at the U of M Medical School, Duluth Campus and co-author of the study. "But, it is not known whether clock gene disruption can directly cause autism."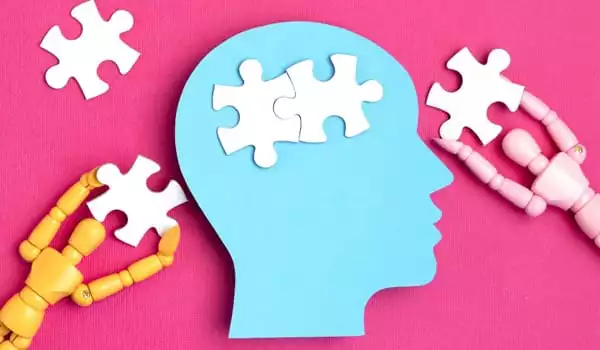 The researchers discovered that disrupting an important clock gene in preclinical mice can result in autistic-like symptoms. The global or cerebellar deletion of the Bmal1 gene, in particular, can result in severe difficulties in sociability, social communication, and excessive repetitive behaviors.
The models also displayed cerebellar ataxia, or injury to the cerebellum. The researchers investigated the degenerative abnormalities in the cerebellum further and discovered a number of cellular and molecular changes that suggest neurodevelopmental problems.
"Clock gene disruption could be a mechanism underlying several forms of autism and potentially other neurodevelopmental conditions, and this finding paves the way for further exciting research," said Christos Gkogkas, PhD, a lab principal investigator in neurobiology at BRI of FORTH.
The research team intends to continue looking into other clock genes that have been shown to be altered in ASD patients. More crucially, based on their findings, they propose the development of novel therapeutic techniques.
Autism spectrum disorder manifests itself in early childhood and later causes difficulties in functioning in society — for example, socially, in school, and at work. Symptoms of autism are frequently seen in children within the first year of life. A tiny number of children appear to develop normally in the first year, but subsequently have regression between the ages of 18 and 24 months, when they develop autism symptoms. While there is no cure for autism spectrum condition, early intervention can make a significant difference in the lives of many children.
The study is supported by grants from the National Institute of Health and the Winston and Maxine Wallin Neuroscience Discovery Fund.