Biography of Tammy Wynette
Tammy Wynette – American country music singer-songwriter.
Name: Virginia Wynette Pugh
Date of Birth: May 5, 1942
Place of Birth: Itawamba County, Mississippi, United States
Date of Death: April 6, 1998 (aged 55)
Place of Death: Nashville, Tennessee, United States
Occupation: Singer, songwriter
Father: William Hollice Pugh
Mother: Mildred Faye (née Russell)
Spouse/Ex: Euple Byrd (m. April 1960 – div. 1966), Lloyd Franklin Amburgey (m. 1967 – annulled 1968), George Jones (m. February 16, 1969 – div. March 21, 1975), Michael Tomlin (m. July 18, 1976 – a. September 1976), George Richey (m. July 6, 1978 – her death April 6, 1998)
Children: Tamala Georgette Jones, Gwendolyn Lee Byrd, Tina Denise Byrd, Jackie Daly
Early Life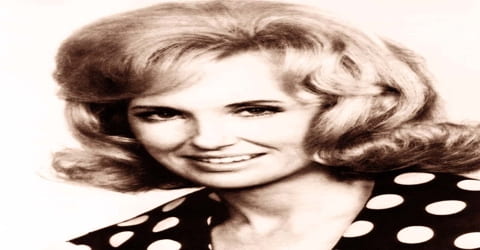 An American singer, who was revered as the "first lady of country music" from the 1950s to the '80s, perhaps best known for her 1968 hit "Stand by Your Man", Tammy Wynette was born on Virginia Wynette Pugh on May 5, 1942, near Tremont, Mississippi, U.S. the only child of Mildred Faye (née Russell) and William Hollice Pugh. During the late '60s and early '70s, she dominated the country charts, scoring 17 number one hits. Along with Loretta Lynn, she defined the role of female country vocalists in the '70s.
Wynette was called the "First Lady of Country Music", and her best-known song, "Stand by Your Man", is one of the best-selling hit singles by a woman in the history of country music. Many of her hits dealt with classic themes of loneliness, divorce, and the difficulties of life and relationships. During the late 1960s and early 1970s, Wynette charted 20 number-one songs. Along with Loretta Lynn and Dolly Parton, she is credited with having defined the role of women in country music during the 1970s.
While Wynette was at the peak of her singing career, she recorded 23 No. 1 songs during the 1960s and 1970s. She ventured into singing to support her kids financially and pay the medical bills of her youngest daughter, Tina, who was diagnosed with spinal meningitis. Apart from releasing solo hits, she also recorded various duets with female singers, improving the image of women in country music during her time. Eventually, her pairing with country music singer, George Jones, proved fruitful as she charted a series of hit albums and singles during the 1970s and early 1980s. Some of her best-selling songs included 'Your Good Girl's Gonna Go Bad', 'My Elusive Dreams', 'D-I-V-O-R-C-E', 'The Ways to Love a Man', 'Run, Woman Run', 'My Man', 'You and Me', 'Near You', 'Good Lovin', and 'Golden Ring'. Her solo and duet singles were honored with various awards.
Childhood, Family and Educational Life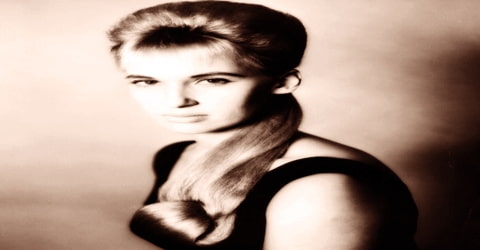 Tammy Wynette, original name Virginia Wynette Pugh, was born on May 5, 1942, in Tremont, Itawamba County, Mississippi, to a farmer and local musician William Hollice Pugh and Mildred Faye Pugh. Her father was a farmer and local musician who died of a brain tumor when Wynette was nine months old. Her mother worked in an office, as a substitute school teacher, and on the family farm. After her husband's death, Mildred Pugh left her daughter in the care of her own parents, Thomas Chester Russell, and his wife, Flora, and moved to Memphis to work in a defense plant during World War II. In 1946, Mildred Pugh married Foy Lee, a farmer.
Wynette grew up in her maternal grandparents' home, which had no indoor toilets or running water. She was raised with an aunt, Carolyn Russell, who was only five years older, thus more of a sister than an aunt. As a girl, Wynette taught herself to play a variety of musical instruments that had been left by her deceased father.
Wynette completed her schooling from Tremont High School. In 1963, she enrolled in American Beauty College in Birmingham, Alabama, to become a hairdresser.
Personal Life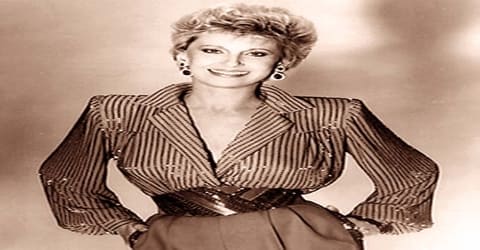 Tammy Wynette was married five times. In 1960, Wynette married Euple Byrd, a construction worker, at 17. The couple had three daughters – Gwendolyn Lee Byrd (1961), Jacquelyn Faye Byrd (1962), and Tina Denise Byrd (1965). The two divorced in 1966.
Wynette married a country singer, Don Chapel, in 1967, but divorced him in 1968. She married her third husband George Jones in 1969, who legally adopted her three daughters. The couple had a daughter, Tamala Georgette Jones, in 1970. Her fourth wedding to real estate executive, Michael Tomlin, in July 1976 lasted for only 44 days, ending in September 1976. She married singer-songwriter George Richardson, professionally known as George Richey, in 1978.
In her autobiography Stand By Your Man, Wynette claimed Jones used to beat her and at one point fired a shotgun at her, allegations that he denied. Wynette was once linked romantically with actor Burt Reynolds and they were good friends up to Wynette's sudden death.
Tammy Wynette was reported to be kidnapped at gunpoint at a Nashville shopping mall on October 4, 1978. She claimed that the masked attacker physically assaulted and abandoned her 80 miles south of Nashville. Wynette was documented with bruises and a broken cheekbone. One of Wynette's children, Jackie Daly, in her 2000 memoir, published that her mother had confessed to her that the kidnapping was a hoax to cover up domestic violence from her fifth husband, George Richey. He denied the allegation. While the kidnapping's events remain ambiguous, Wynette's children later sued and settled with Richey for their mother's wrongful death.
Career and Works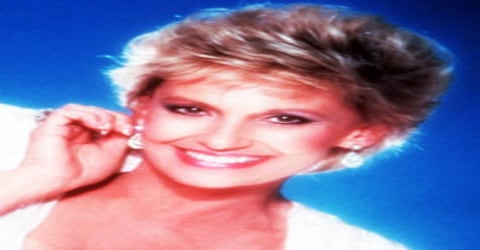 Initially, Tammy Wynette took up various blue-collar jobs, such as receptionist, waitress, barmaid, and factory worker to support her family. She worked as a hairdresser and beautician but later took up nightclub singing to earn extra money for her daughter, Tina, who suffered from spinal meningitis.
In 1965, Wynette sang on the Country Boy Eddie Show on WBRC-TV in Birmingham, meanwhile working as a hairdresser in Midfield, Alabama, and this led to performances with Porter Wagoner. In 1966, she moved with her three daughters (Gwen, Tina, and Jackie) from Birmingham to Nashville, Tennessee, where she attempted to get a recording contract. After being turned down repeatedly by all of the other record companies, she auditioned for the producer Billy Sherrill. Sherrill was originally reluctant to sign her, but decided to do so after finding himself in need of a singer for "Apartment No. 9". When Sherrill heard Wynette sing it, he was impressed and decided to sign her to Epic Records in 1966.
"Apartment #9," Wynette's first single, was released late in 1966 and almost broke the country Top 40 early in 1967. It was followed by "Your Good Girl's Gonna Go Bad," which became a big hit, peaking at number three. The song launched a string of Top Ten hits that ran until the end of the '70s, interrupted by three singles that didn't crack the Top Ten. After "Your Good Girl's Gonna Go Bad" was a success, "My Elusive Dreams" became her first number one in the summer of 1967, followed by "I Don't Wanna Play House" later that year.
A series of No. 1 hits followed in 1968 and 1969, including 'Take Me to Your World', 'D-I-V-O-R-C-E', 'Stand by your Man', 'The Ways to Love a Man', and 'Singing my Song'. Her 1971 'The Wonders You Perform' became very popular in Italy and was re-recorded in Italian as 'Domani e un altro giorno' by Ornella Vanoni. Apart from solo singles, Wynette ruled the country charts with several duets with female country singers, such as Loretta Lynn, Barbara Mandrell, Lynn Anderson, Dottie West, and Dolly Parton.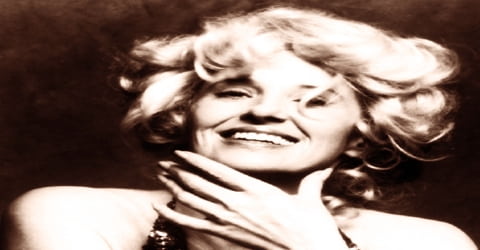 The singer's most enduring classic, "Stand by Your Man," was written at the tail end of a session when Sherrill and Wynette realized they needed one more song. The resulting recording vaulted to the number one spot for three weeks in the fall of 1968, and it angered members of the feminist movement along the way. Sherrill was quoted in The Billboard Book of Number One Country Hits as saying that critics of the song can "like it or lump it," before clarifying, "'Stand by Your Man' is just another way of saying 'I love you without reservations.'" Wynette herself has famously quipped, "I spent 15 minutes writing 'Stand by Your Man', and a lifetime defending it." As late as 1992, President Clinton's spouse Hillary Rodham Clinton caused a rift with her husband's southern base when she declared on TV's 60 Minutes that she wasn't "like some little woman standing by my man like Tammy Wynette." (Mrs. Clinton later apologized.)
In 1968, Wynette started a relationship with George Jones which would prove to be extremely stormy. Beginning in 1971, Wynette and Jones recorded a series of duets the first was the Top Ten "Take Me" which were as popular as their solo hits. Wynette married country music star George Jones in 1969. Known as "Mr. and Mrs. Country Music," they recorded many duet hits. Despite their divorce in 1975, the two continued recording together, including on Wynette's last album, One (1996).
In 1969, Wynette won the Grammy award for Best Female Country Vocal Performance for "Stand by Your Man", which is now, according to critics, considered a "classic" or Country music "standard". She earned a gold record (awarded for albums selling in excess of 500,000 copies) for Tammy's Greatest Hits which was certified in 1970 by the RIAA. The album was awarded platinum record status (awarded for albums selling in excess of 1,000,000 copies) in June 1989. In 1970, director Bob Rafelson used a number of her songs in the soundtrack of his 1970 film Five Easy Pieces. For nearly two decades, Wynette held the record for most consecutive wins, until 1987 when Reba McEntire won the award for the fourth consecutive time.
As a solo artist, such singles like "There Are So Many Ways to Love a Man," "My Man," and "Singing My Song" perpetuated Wynette's mythology as a woman triumphing over adversity because, presumably, she was well loved. In truth, her marriage to Jones began falling apart almost from the start due to his lengthy, drunken absences and abusive behavior. In the book he wrote with Tom Carter, I Lived to Tell It All, Jones disputed many of his ex-wife's claims, adding, "A lot of folks think that if it hadn't been for my drinking Tammy and I would have had a storybook marriage. But that isn't true. We argued about other things than the bottle."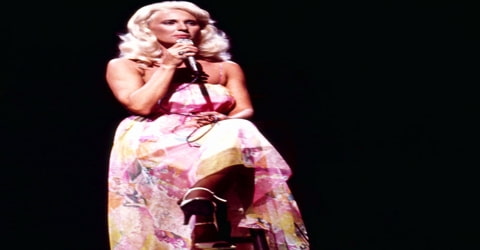 During the early 1970s, Wynette, along with singer Loretta Lynn, ruled the country charts and was one of the most successful female vocalists of the genre. During the early 1970s, number-one singles included "He Loves Me All the Way" "Run Woman, Run" and "The Wonders You Perform" (all from 1970), "Good Lovin' (Makes it Right)", "Bedtime Story" (both 1971) "My Man (Understands)", "'Til I Get it Right" (1972), and "Kids Say the Darndest Things" (1973). One of them, "The Wonders You Perform", was a hit in Italy in 1971, thanks to Ornella Vanoni, who recorded the song in an Italian version, "Domani è un altro giorno" ("Tomorrow is another day"). Concurrent to her solo success, a number of her duets with Jones reached the top ten on the U.S. country singles charts during this time, including "The Ceremony" (1972), "We're Gonna Hold On" (1973), and "Golden Ring" (1976).
Her single 'You and Me' (1976) was her last No. 1 solo hit, while the duet 'Near You' (1977) with George Jones, was her final No. 1 song. Leaving aside the top spot, she figured in the top 10 until 1980, giving hit singles, like 'Let's Get Together' (1977), 'One of a Kind' (1977), 'Womanhood' (1978), and 'No One Else in this World' (1979).
Meanwhile, her personal life seemed to be in free fall. Her third marriage, to real estate broker Michael Tomlin, lasted only 44 days. A much-publicized relationship with actor Burt Reynolds fizzled. More sinister, a botched kidnapping, a series of vindictive burglaries, and mysterious assaults were seen by a cynical press, and some friends, as a cry for attention. Her 1977 hit "Til I Can Make It on My Own" became her personal anthem of survival. She sought to deflect the unflattering media attention with her 1979 autobiography Stand by Your Man, but the book only seemed to exacerbate the bad press she was getting. (The book was later made into a 1981 TV movie starring Annette O'Toole as Wynette and Tim McIntyre as Jones.)
Her career started slowing down in the early 1980s, though she figured in the top 20 with singles like 'Starting Over' (1980), 'You Still Get to Me in My Dreams' (1982), 'Another Chance' (1982), and 'A Good Night's Love' (1983). Her albums during the late 1980s – 'Sometimes When We Touch' (1985), 'Higher Ground' (1987), and 'Next to You' (1989) faired pretty well.
In 1982 Wynette recorded a track with The Ray Conniff Singers, a rendition of "Delta Dawn", in order to be included in the Conniff's duets album "The Nashville Connection", but ultimately the track didn't enter. Meanwhile, her medical problems continued, including inflammations of her bile duct. In 1986, she acted on the CBS TV soap opera Capitol, playing beautician/singer Darlene Stankowski. In 1988, she filed for bankruptcy as a result of a bad investment in two Florida shopping centers. Her recordings had sales of more than $100 million, and she had 20 number one hits throughout her career.
Wynette recorded 'Heart Over Mind' (1990), 'Honky Tonk Angels' (1993), 'Without Walls' (1994), 'Girl Thang' (1994), and 'One' (1995) through the 1990s, but her decline continued. Her 1991 song 'Justified and Ancient (Stand by the JAMs)', collaborated with British electronic duo 'The KLF', was a surprise hit on the dance charts. It topped the charts in 18 nations in 1992. She continued to perform live concerts till 1997.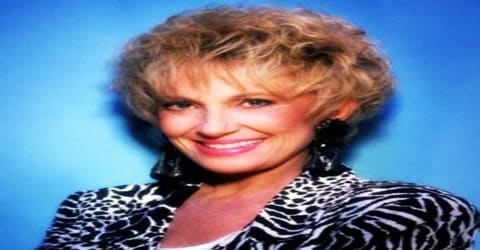 In the early '80s, her career began to slow down. Although Wynette still had hit singles, she didn't reach the Top Ten as easily as she had in the previous decade. That trend continued throughout the rest of the decade and into the '90s. Even though she didn't have as many hits as she'd had in the past, Wynette remained a respected star and a popular concert attraction. In the '80s, she began suffering a variety of health problems, including inflammation of her bile duct. She was hospitalized several times during the mid-'90s before her death on April 6, 1998.
Awards and Honor
In 1967, Tammy Wynette received a Grammy Award for Best Female Country Vocal Performance for 'I Don't Wanna Play House'. Her single 'Stand by your Man' won the Best Female Country Vocal Performance at the Grammy Awards, in 1969. Her album 'Tammy's Greatest Hits' won the Gold record in 1970, for selling more than 500,000 copies. In 1989, the album received Platinum for crossing 1,000,000 copies.
Wynette bagged the 'Female Vocalist of the Year' at the Country Music Association Awards in 1968, thereby becoming the second female vocalist to win such honor. She received the award for the next two consecutive years.
In 1998, Wynette was inducted into Country Music Hall of Fame posthumously.
Death and Legacy
After years of medical problems which resulted in numerous hospitalizations, roughly 15 major operations and an addiction to pain medication, Tammy Wynette died on April 6, 1998, at the age of 55, from a heart failure caused by a blood clot. She was buried in Woodlawn Memorial Park Cemetery, Nashville. However, her body was exhumed and re-interred at Woodlawn Cross Mausoleum in 1999.
Her 1969 single 'Stand By Your Man' topped the country charts and reached No. 19 on Billboard pop charts, eventually becoming the best-selling single by a woman in the history of country music. Her solo career graph shot up during the 1970s when she recorded No. 1 singles regularly – 'He Loves Me All the Way' (1970), 'Run Woman, Run' (1970), 'Bedtime Story' (1972), 'My Man' (1972), and 'Til' I Get It Right (1973).
In 1976, Wynette recorded 'Til I Can Make It on My Own', said to be based on her recent divorce from Jones, which became one of her signature songs, topping the US country singles charts and reaching No. 84 on pop singles charts.
Tammy Wynette is considered by numerous music critics from Allmusic and Rolling Stone to be one of the greatest and most influential singers in country music history. Many other country singers have been influenced by Wynette, including Reba McEntire, Sara Evans, Faith Hill, and Lee Ann Womack. In 1998, following Wynette's death, she was inducted into the Country Music Hall of Fame, one of the highest honors of her career. A special CD collection titled Tammy Wynette: Collector's Edition was released in 1998, that included Wynette's signature "Stand by Your Man", which even charted outside the Top 40 on the Country charts that year.
Information Source: