Biography of Annette Funicello
Annette Funicello – American actress and singer.
Name: Annette Joanne Funicello
Date of Birth: October 22, 1942
Place of Birth: Utica, New York, United States
Date of Death: April 8, 2013 (aged 70)
Place of Death: Mercy Hospital Southwest – Bakersfield, Bakersfield, California, United States
Occupation: Actress, Singer
Father: Joe Funicello
Mother: Virginia Jeanne Funicello
Spouse/Ex: Jack Gilardi (m. 1965; div. 1981), Glen Holt (m. 1986; her death 2013)
Children: Gina Portman, Jack Gilardi Jr., Jason Gilardi
Early Life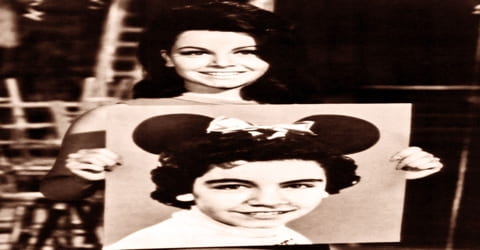 An American actor and singer, Annette Funicello was born on October 22, 1942, in Utica, New York, to Italian Americans Virginia Jeanne (née Albano) and Joseph Edward Funicello. Funicello was best known as one of the original "Mouseketeers" on the 'Mickey Mouse Club.'
As a teenager, Funicello began her career in singing and became known for her hit songs 'Tall Paul' and 'Pineapple Princess.' Born and raised in Utica, to Italian immigrant parents, Annette was a shy child. She wished to build a career in the entertainment industry and soon took to dancing and acting. In the mid-1950s, she appeared in several 'Disney' sketches as one of the "Mouseketeers" and gained significant fame. As an adult, Annette shredded her 'Disney' persona and appeared in a number of adult roles. She was best known as one of the first actors who initiated the "beach party" genre. She appeared in films such as 'How to Stuff a Wild Bikini,' 'Pajama Party,' and 'Beach Party.' She also continued to release her music albums from time to time.
Nevertheless, Funicello's enormous audience base mostly teen girls was enough to support her through 12 albums released through 1965, all but the first appearing on the Buena Vista label, a record company begun by Walt Disney so that Funicello's records need not appear on the Disneyland imprint. Funicello was diagnosed with multiple sclerosis in 1992 and passed away from the disease in 2013.
Childhood, Family and Educational Life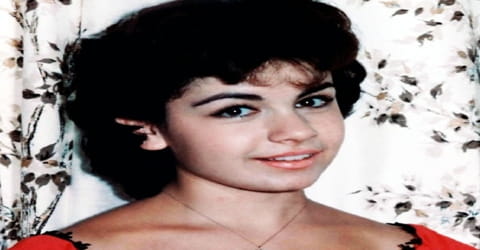 Annette Funicello, by name of Annette Joanne Funicello, was born on October 22, 1942, in Utica, the U.S. to Italian-American parents, Virginia Jeanne and Joseph Edward Funicello. The family moved to California when Annette was 4 years old. She grew up with two brothers, Joey and Michael. The family faced poverty for many years. The decision to move to California was made to make sure the children received a good education. Her father worked as a mechanic, and during the first few months of struggle in California, the family lived in a trailer park.
Funicello was a shy child but also loved performing arts and excelled in dancing and acting. As soon as she moved to California, her desire to venture into acting intensified. She took professional lessons in acting and dance. This helped her overcome her shyness. She also learned to play the drums and participated in various beauty pageants from time to time. She won the locally held 'Miss Willow Lake' beauty contest. As a child, she also modeled. Funicello learned ballet during her junior years, and this turned her life around. Walt Disney, the man behind the vastly successful empire, himself saw her perform a dance routine during one of her ballet classes. He asked her to audition for 'Disney' along with two hundred other children. She was the last to be selected as a "Mouseketeer" and her career received a boost. Since she was selected by Walt Disney himself, she carried a lot of pressure on her shoulders.
Personal Life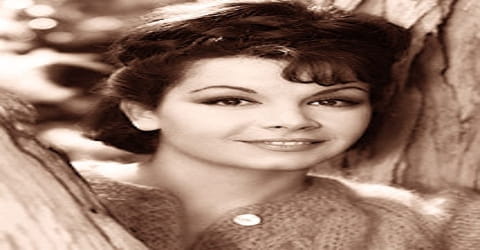 Annette Funicello's best friend was an actress and singer Shelley Fabares. She and Fabares had been friends since they were young teenagers in a catechism class, and Fabares was a bridesmaid at Funicello's first wedding. She was also very close to fellow Mouseketeers Lonnie Burr (she later claimed in an autobiography that he was her first boyfriend during the first season of the Mickey Mouse Club), Sharon Baird, Doreen Tracey, Cheryl Holdridge, her "Disney" co-star, Tommy Kirk, and her "Beach" movies co-star, Frankie Avalon. She dated Canadian singer/songwriter Paul Anka and he wrote his hit song "Puppy Love" about her. Annette was raised in a Catholic family.
Annette Funicello dated Jack Gilardi for a while before they got married in 1965. The marriage lasted until 1981, and the couple had three children: Gina Portman (b. 1965), Jack, Jr. (b. 1970), and Jason (b. 1974).
In 1986, Funicello married California harness racing horse breeder/trainer Glen Holt. The couple was frequently seen at Los Alamitos Race Course and at Fairplex in Pomona in the 1980s and 1990s attending harness horse races.
Annette Funicello was raised as a Catholic, and she ardently followed the faith till the end of her life.
In March 2011, her longtime Encino, California, home caught fire. She suffered smoke inhalation but was otherwise unharmed. After the fire, Funicello and Holt then began living full-time at the modest ranch that they had purchased decades earlier, located just south of Shafter, California (north of Bakersfield). That remained her primary residence until her death.
Career and Works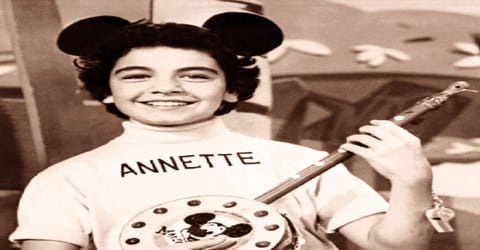 Disney started the 'Mickey Mouse Club' in the mid-1950s and hired the "Mouseketeers" to become more popular with the children. The show became a mega success by the end of its first season. Annette Funicello became the most popular of the "Mouseketeers," and the show's overall success made her doubly famous. Funicello started receiving numerous fan letters. A study revealed that she received about eight thousand fan letters every month, while the other members of the original club received about eight hundred. The 'Mickey Mouse Club' became a huge success, and Annette appeared in many of their dance routines and comedy sketches.
In addition to appearing in many Mouseketeer sketches and dance routines, Funicello starred in several serials on The Mickey Mouse Club. These included Adventure in Dairyland, Walt Disney Presents: Annette (which co-starred Richard Deacon), and the second and third Spin and Marty serials – The Further Adventures of Spin and Marty and The New Adventures of Spin and Marty. In a hayride scene in the Annette serial, she performed the song that launched her singing career. The studio received so much mail about "How Will I Know My Love" (lyrics by Tom Adair, music by Frances Jeffords and William Walsh), that Walt Disney issued it as a single, and gave Funicello (somewhat unwillingly) a recording contract.
'Disney' ventured into live-action films with the proposed release of the film 'Rainbow Road to Oz,' but the film got shelved. 'Disney' had planned to cast some of the "Mouseketeers" to star in the film but the plans did not materialize. Finally, in 1961, 'Babes in Toyland' released. The film starred Annette but released after she had already made her film debut.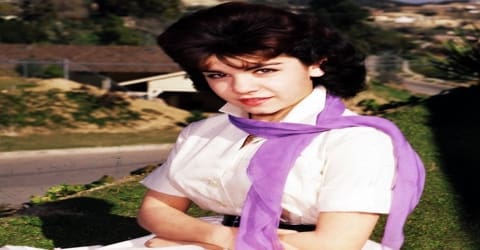 A proposed live-action feature 'Rainbow Road to Oz' was to have starred some of the Mouseketeers, including Darlene Gillespie as Dorothy and Funicello as Ozma. Preview segments from the film aired on September 11, 1957, on Disneyland's fourth-anniversary show. By then, MGM's The Wizard of Oz had already been shown on CBS Television for the first time. Theories on why the film was abandoned include Disney's failure to develop a satisfactory script, and the popularity of the MGM film on television. Disney ultimately replaced this film project with a new adaptation of Babes in Toyland (1961), which starred Funicello as "Mary Contrary".
In 1963, Funicello starred in Beach Party, the first of five immensely popular "beach party" films, usually co-starring Frankie Avalon; although produced by AIP, the scripts of every one of these films was personally read and approved by Walt Disney in order to protect Annette's squeaky-clean image. Funicello's film vehicles proved important grounds for breaking other artists; Stevie Wonder appeared in Muscle Beach Party (1964), James Brown in Ski Party (1965), and the Beach Boys backed her up in her final film for Disney, The Monkey's Uncle (1965). Funicello's own personal best in terms of LPs came with the soundtrack album to Muscle Beach Party.
Although uncomfortable being thought of as a singer, Funicello had a number of pop record hits in the late 1950s and the early 1960s, mostly written by the Sherman Brothers and including: "Tall Paul", "First Name Initial", "O Dio Mio", "Train of Love" (written by Paul Anka) and "Pineapple Princess". They were released by Disney's Buena Vista label. Annette also recorded "It's Really Love" in 1959, a reworking of an earlier Paul Anka song called "Toot Sweet". Paul Anka was noted to have a crush on her, however, Walt Disney overprotected Annette Funicello, which broke Paul's heart. This resulted in his song "Puppy Love", which was inspired by his hopeless romantic crush on Annette.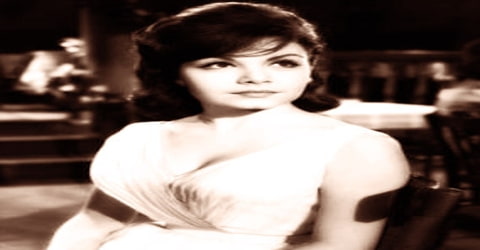 In 1959, Funicello appeared in the first film of her career, 'The Shaggy Dog.' The film featured her as 'Allison' and was a major success. It was the most profitable 'Disney' film that year. After her successful stint with the 'Mickey Mouse Club,' she remained in touch with 'Disney' for a while. She made appearances in series such as 'Zorro' and 'The Horsemasters.' She also appeared in the successful 'Disney' films 'The Misadventures of Merlin Jones' and 'The Monkey's Uncle.'
Funicello moved on from Disney to become a teen idol, starring in a series of "Beach Party" movies with Frankie Avalon for American International Pictures. These started with Beach Party (1963), which was so successful American International Pictures signed Funicello to a seven-year contract, and was followed by Muscle Beach Party (1964), Bikini Beach (1964), Pajama Party (1964), Beach Blanket Bingo (1965) and How to Stuff a Wild Bikini (1965). When she was cast in her first beach movie, Walt Disney requested that she wear only modest bathing suits and keep her navel covered.
In 1965, Funicello informed Disney about her intention to marry and to retire from acting, and Disney gave his blessing. Although she did appear afterward in a few films, including the Monkees' Head (1968), made TV commercials, and appeared in Dick Clark specials in the 1970s, Funicello essentially remained a retired, full-time mom from 1965 forward. She made one more album in the 1970s, The Annette Funicello Country Album, and it proved the only record she made that reflects her personal interests in music.
Toward the late 1960s and the early 1970s, she became disinterested in her career as an actor. She frequently mentioned in interviews that she wished for a simple house with nine kids. She signed fewer films during that period. After the 1968 film 'Head,' she took a break of almost two decades to appear in the 1987 film 'Back to the Beach,' where she once again flaunted her "beach girl" persona. Funicello also continued to appear on TV from time to time and was part of shows such as 'Pee-wee's Playhouse: Christmas Special,' 'Full House,' 'Growing Pains,' and 'Lots of Luck.'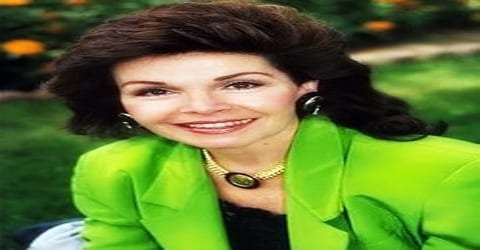 Her autobiography, dictated to Patricia Romanowski and published in 1994, was A Dream Is a Wish Your Heart Makes: My Story. The title was taken from a song from the Disney movie Cinderella. A television film based on the book, A Dream Is a Wish Your Heart Makes: The Annette Funicello Story was made in 1995. In the final scene, the actress portraying Funicello (Eva LaRue), using a wheelchair, turns away from the camera turning back, it is Funicello herself, who delivered a message to a group of children. During this period, she produced a line of teddy bears for the Annette Funicello Collectible Bear Company. The last collection in the series was made in 2004. She also had her own fragrance called "Cello, by Annette".
Awards and Honor
In 1992, Annette Funicello was inducted as a Disney Legend.
Annette Funicello received her star on the Hollywood Walk of Fame for motion pictures on September 14, 1993, located at 6834 Hollywood Blvd.
Death and Legacy
In 1992 Annette Funicello announced that she had multiple sclerosis, and the following year she established an eponymous research fund to investigate neurological disorders. In 1993, she opened the Annette Funicello Fund for Neurological Disorders at the California Community Foundation.
On April 8, 2013, Annette Funicello died at Mercy Southwest Hospital in Bakersfield, California, U.S. at age 70, from complications due to multiple sclerosis. At the time of her death, Funicello's family and Fabares were with her. Her funeral was a private ceremony held on April 12, 2013, at the Cherished Memories Memorial Chapel in Bakersfield, California.
Her work for Buena Vista remains an acquired taste, a little too saccharine for some listeners. However, some of Camerata's arrangements really did "rock" and Funicello's bright, straightforward, and always enthusiastic singing looked forward to female pop singers of a much later era, the new wave vocalists of the 1980s.
After her death, the Disney Channel Original Movie Teen Beach Movie (2013) was dedicated to her memory.
Information Source: