Tin oxide (SnO2) nanoparticles are available in the form of faceted high surface area diamagnetic oxide nanostructures. It appears as a white or off-white crystalline solid or powder. Tin belongs to Block P, Period 5 and oxygen belongs to Block P, Period 2 in the periodic table. It occurs in nature as the mineral cassiterite. It belongs to the transparent conducting oxide (TCO) family.
Tin oxides deserve special attention from materials scientists due to their numerous applications. is a versatile metal oxide because of its two characteristics; variable valence state and existence of oxygen vacancy defects. Therefore, tin oxide has potentially wide application in catalysis, electrocatalysis, solar energy conversion, antistatic coatings, transparent conductive electrodes, and electrochromic devices.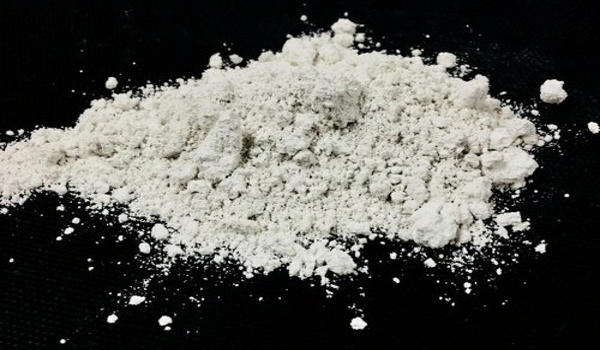 Properties
Tin oxide appears in the form of a white powder with spherical morphology. The importance of tin oxide (SnOx) to the efficiency of CO2 reduction on Sn was evaluated by comparing the activity of Sn electrodes that had been subjected to different pre-electrolysis treatments.
Molecular Weight: 150.69
Appearance: White to gray powder
Melting Point: 1630 °C (2966 °F)
Boiling Point: 1800–1900 °C (sublimes)
Density: 6.95 g/cm3
Solubility in H2O: N/A
Exact Mass: 151.892024
Monoisotopic Mass: 151.892024
Tin oxide-based materials play an important role in catalysis due to the existence of inherent acidic and redox characters. The properties in tin oxide can be modified by introducing cation or anion species in its structure and interaction with other oxides.
Applications
Used as a catalyst, in putty, as a polishing powder for steel and glass, in ceramic glazes and colors. Some of the applications of tin oxide are given below:
Magnetic properties of tin oxide nanoparticles are used in magnetic data storage and magnetic resonance imaging
As catalysts, energy-saving coatings and anti-static coatings
As electrodes and anti-reflection coatings in solar cells
In the making of gas sensors, optoelectronic devices and resistors
Making of liquid crystal displays.
Tin oxide materials are technologically important materials with applications including catalysis, transparent conducting oxides, and battery materials. Tin oxides and their composite semiconductors have been used not only in displays but also found a lot of applications on sensors, detectors, power transmission, bio-system, synaptic devices, and other emerging multifunctional devices and system.
Information Source: