Formic Acid
Definition
Formic acid is a colorless, caustic, fuming liquid that occurs naturally as the poison of ants and stinging nettles. Its Chemical formula: CH2O2. It is used in making textiles and paper and in insecticides. Formic acid is the simplest organic acid, containing a carboxyl (COOH) group attached to hydrogen. The word "formic" comes from the Latin word for ant, Formica, referring to its early isolation by the distillation of ant bodies, and the trivial name in some languages means "ant-acid", such as Dutch mierenzuur, Danish myresyre, Faroese meyrusýra and German Ameisensäure. Esters, salts, and the anions derived from formic acid are called formates.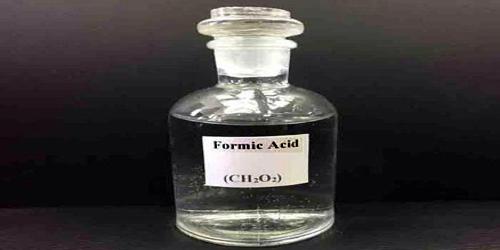 Formic acid is not a typical carboxylic acid; it is distinguished by its acid strength, its failure to form an anhydride, and its reactivity as a reducing agent a property due to the CHO group, which imparts some of the character of an aldehyde. The methyl and ethyl esters of formic acid are commercially produced. Concentrated sulfuric acid dehydrates formic acid to carbon monoxide.
Pure formic acid is a colourless, fuming liquid with a pungent odour; it irritates the mucous membranes and blisters the skin. It freezes at 8.4 °C (47.1 °F) and boils at 100.7 °C (213.3 °F).
Production and Properties of Formic Acid
In nature, formic acid is found in the stings and bites of many insects of the order Hymenoptera, including bees and ants. The principal use of formic acid is as a preservative and antibacterial agent in livestock feed. When sprayed on fresh hay or other silage, it arrests certain decay processes and causes the feed to retain its nutritive value longer.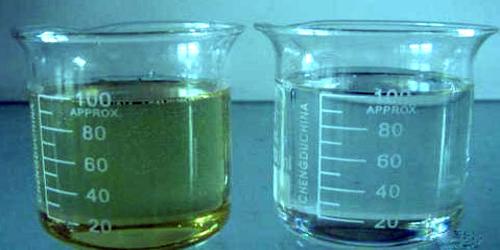 Formate is typically produced as a byproduct in the production of acetate. It is responsible for both metabolic acidosis and disrupting mitochondrial electron transport and energy production by inhibiting cytochrome oxidase activity, the terminal electron acceptor of the electron transport chain. Cell death from cytochrome oxidase inhibition by formate is believed to result partly from depletion of ATP, reducing energy concentrations so that essential cell functions cannot be maintained. Furthermore, inhibition of cytochrome oxidase by formate may also cause cell death by increased production of cytotoxic reactive oxygen species (ROS) secondary to the blockade of the electron transport chain.
Solid formic acid (two polymorphs) consists of an effectively endless network of hydrogen-bonded formic acid molecules. This relatively complicated compound also forms a low-boiling azeotrope with water (22.4%) and liquid formic acid also tends to supercool.
Applications of Formic Acid
One of the most common industrial uses of formic acid is in the production of leather. Because it is so acidic, formic acid has proven itself to be perfect for use in this fashion. Although formic acid is most frequently used in leather production, other industries currently use formic acid in the process of dyeing and finishing textiles. It is also commonly used as a coagulant in many rubber manufacturing processes.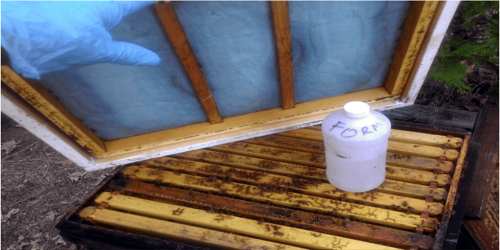 Agriculture accounts for a very high percentage of formic acid use worldwide. Because of its natural antibacterial properties, formic acid has achieved very high use as both an antibacterial preservative and pesticide.
Formic acid is also used in place of mineral acids for various cleaning products, such as limescale remover and toilet bowl cleaner. Some formate esters are artificial flavorings or perfumes. Beekeepers use formic acid as a miticide against the tracheal mite (Acarapis woodi) and the Varroa mite.
Reference: