Biography of Sam Cooke
Sam Cooke – American singer, songwriter, civil rights activist and entrepreneur.
Name: Samuel Cook
Date of Birth: January 22, 1931
Place of Birth: Clarksdale, Mississippi, United States
Date of Death: December 11, 1964 (aged 33)
Place of Death: Los Angeles, California, United States
Occupation: Singer, Songwriter, Entrepreneur
Father: Charles Cook
Mother: Annie Mae Cook
Spouse/Ex: Dolores Mohawk (m. 1953–1957), Barbara Campbell (m. 1959–1964)
Children: Linda (b.1953), Tracy (b.1960), and Vincent (b.1961)
Early Life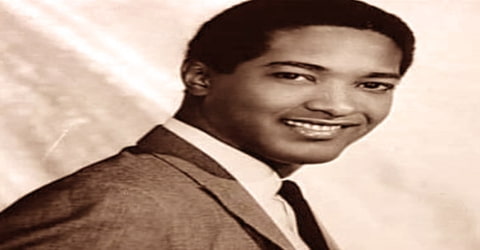 American singer, songwriter, producer, and entrepreneur, Sam Cooke was born on January 22, 1931, Clarksdale, Mississippi, U.S. He was the fifth of eight children of the Rev. Charles Cook, a minister in the Church of Christ (Holiness), and his wife, Annie Mae. He was a major figure in the history of popular music and, along with Ray Charles, one of the most influential black vocalists of the post-World War II period. If Charles represented the raw soul, Cooke symbolized sweet soul. To his many celebrated disciples Smokey Robinson, James Taylor, and Michael Jackson among them he was an icon of unrivaled stature.
Influential as both a singer and composer, he is commonly known as the King of Soul for his distinctive vocals and importance within popular music. He began singing as a child and joined The Soul Stirrers before moving to a solo career where he scored a string of hit songs like "You Send Me", "A Change Is Gonna Come", "Wonderful World", "Chain Gang", "Twistin' the Night Away", and "Bring it on Home to Me". His pioneering contributions to soul music contributed to the rise of Aretha Franklin, Bobby Womack, Al Green, Curtis Mayfield, Stevie Wonder, Marvin Gaye, and Billy Preston, and popularized the likes of Otis Redding and James Brown.
Cooke was even credited as the 'the inventor of soul music' by AllMusic biographer Bruce Eder. He created a connection between soul and pop music and boasted a diverse collection that entertained audiences belonging to varied ethnicities and cultures. He influenced other popular musicians like Aretha Franklin, Art Garfunkel, Rod Stewart, Bobby Womack, Curtis Mayfield, Al Green, Stevie Wonder, Billy Preston, Marvin Gaye, Otis Redding, and James Brown. He delivered around 30 hits in eight years and even after death, three of his posthumously released songs became immensely popular. Some of his hit songs are 'Chain Gang', 'You Send Me', 'Cupid', 'A Change Is Gonna Come', 'Wonderful World', and 'Twistin' the Night Away'. He was one of the pioneers who explored the business prospect of a musical career and launched his own record label and publishing company. He also actively participated in the Civil Rights Movement. He died at a young age of 33 and there was a lot of mystery and speculation surrounding the circumstances of his death.
Equally important, Cooke was among the first modern black performers and composers to attend to the business side of the music business and founded both a record label and a publishing company as an extension of his careers as a singer and composer.
Childhood, Family and Educational Life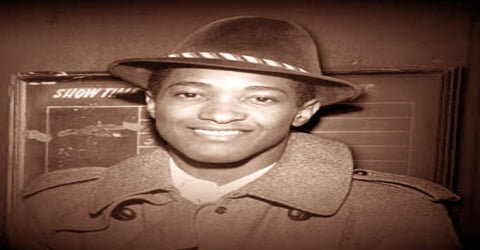 Sam Cooke, byname of Samuel Cook, was born on January 22, 1931, in Clarksdale, Mississippi, U.S. He was born to a Baptist minister, the Rev. Charles Cook and his wife, Annie Mae; He had seven brothers and sisters.
The family moved to Chicago in 1933. Cooke attended Doolittle Elementary and Wendell Phillips Academy High School in Chicago, the same school that Nat "King" Cole had attended a few years earlier. Sam Cooke began his career with his siblings in a group called the Singing Children when he was six years old. He first became known as lead singer with the Highway QC's when he was a teenager, having joined the group at the age of 14. During this time, Cooke befriended fellow gospel singer and neighbor Lou Rawls, who sang in a rival gospel group.
His early works were inspired by a popular gospel group called the 'Soul Stirrers'. In 1950, he got an opportunity to join the very same group as their lead singer. Their first recording under Cooke's leadership was the song "Jesus Gave Me Water" in 1951. They also recorded the gospel songs "Peace in the Valley", "How Far Am I from Canaan?", "Jesus Paid the Debt" and "One More River", among many others, some of which he wrote. Cooke was often credited for bringing gospel music to the attention of a younger crowd of listeners, mainly girls who would rush to the stage when the Soul Stirrers hit the stage just to get a glimpse of Cooke.
Personal Life
Sam Cooke was married twice. His first wife was singer-dancer Dolores Elizabeth Milligan Cook, who died in a car accident in 1959. They were already divorced at that time.
Although Cooke and Dolores were divorced, Cooke paid for his ex-wife's funeral expenses. Cooke and his second wife, Barbara Campbell Cooke, had three children, Linda (b.1953), Tracy (b.1960), and Vincent (1961–1963). Cooke also fathered at least three other children out of wedlock.
Career and Works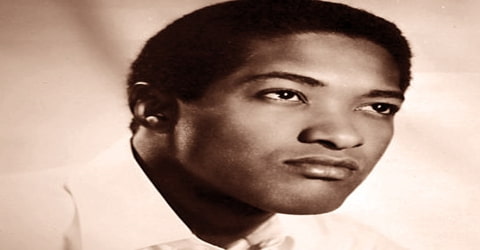 Cooke's career came in two phases. As a member of the groundbreaking Soul Stirrers, a premier gospel group of the 1950s, he electrified the African American church community nationwide with a light, lilting vocal style that soared rather than thundered. "Nearer to Thee" (1955), "Touch the Hem of His Garment" (1956), and "Jesus, Wash Away My Troubles" (1956) were major gospel hits and, in the words of Aretha Franklin, "perfectly chiseled jewels."
Sam Cooke facilitated a deal between the Soul Stirrers and Specialty Records, recording his first song 'Jesus Gave Me Water', in 1951. Other gospel songs like 'How Far Am I from Canaan?', 'Peace in the Valley', 'One More River', 'Jesus Paid the Debt' etc. followed. He wrote most of these songs and captured the attention of young audiences. He remained with Soul Stirrers for the next six years before exploring secular music. His first single, 'Lovable' (remake of the gospel song 'Wonderful') was released in 1957 under nom de plume 'Dale Cooke'. Later in the same year, he signed a deal with Keen Records and released his first number one hit, 'You Send Me'; the song was No. 1 on the Billboard R&B chart for six weeks.
However, it fooled no one Cooke's unique and distinctive vocals were easily recognized. Art Rupe, head of Specialty Records, the label of the Soul Stirrers, gave his blessing for Cooke to record secular music under his real name, but he was unhappy about the type of music Cooke and producer Bumps Blackwell were making. Rupe expected Cooke's secular music to be similar to that of another Specialty Records artist, Little Richard. When Rupe walked in on a recording session and heard Cooke covering Gershwin, he was quite upset. After an argument between Rupe and Blackwell, Cooke and Blackwell left the label.
Cooke's decision to turn his attention to pop music in 1957 had tremendous implications in the black musical community. There long had been a taboo against such a move, but Cooke broke the mold. He reinvented himself as a romantic crooner in the manner of Nat King Cole. His strength was in his smoothness. He wrote many of his best songs himself, including his first hit, the ethereal "You Send Me," which shot to number one on all charts in 1957 and established Cooke as a superstar.
Around this time, he also sang 'Only Sixteen' and 'Everybody Loves to Cha Cha Cha'. Amidst growing popularity, he appeared on ABC's 'The Guy Mitchell Show'. Being a business enthusiast, he established a publishing company for his music, in 1959. He also signed a profitable contract with RCA in 1960 and delivered the hit singles 'Chain Gang'. The song occupied the second position on the Billboard pop chart. He also got the ownership of his master recordings.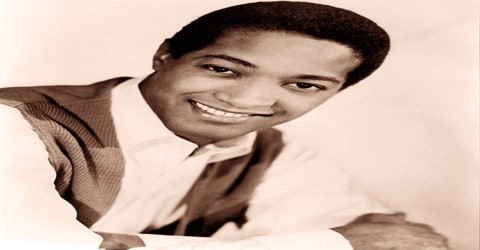 In 1961, Cooke started his own record label, SAR Records, with J. W. Alexander and his manager, Roy Crain. The label soon included the Simms Twins, the Valentinos (who were Bobby Womack and his brothers), Bobby Womack and Johnnie Taylor. Cooke then created a publishing imprint and management firm named Kags before leaving Keen to sign with RCA Victor. One of his first RCA Victor singles was "Chain Gang", which reached No. 2 on the Billboard pop chart. It was followed by more hits, including "Sad Mood", "Cupid", "Bring it on Home to Me" (with Lou Rawls on backing vocals), "Another Saturday Night", and "Twistin' the Night Away". Like most R&B artists of his time, Cooke focused on singles; in all, he had 29 top 40 hits on the pop charts and more on the R&B charts. He was a prolific songwriter and wrote most of the songs he recorded. He also had a hand in overseeing some of the song arrangements. In spite of releasing mostly singles, he released a well-received blues-inflected LP in 1963, Night Beat, and his most critically acclaimed studio album, Ain't That Good News, which featured five singles, in 1964.
While other rhythm-and-blues artists stressed visceral sexuality, Cooke was essentially a spiritualist, even in the domain of romantic love. When Cooke did sing dance songs "Twistin' the Night Away" (1962), "Shake" (1965) he did so with a delicacy theretofore unknown in rock music. Cooke also distinguished himself as an independent businessman, heading his own publishing, recording, and management firms. He broke new ground by playing nightclubs, such as the Copacabana in New York City, previously off-limits to rhythm-and-blues acts.
In 1963 Cooke signed a five-year contract for Allen Klein to manage Kags Music and SAR Records and made him his manager. Klein negotiated a five-year deal (three years plus two option years) with RCA Victor in which a holding company, Tracey, Ltd, named after Cooke's daughter, owned by Klein and managed by J. W. Alexander, would produce and own Cooke's recordings. RCA Victor would get exclusive distribution rights in exchange for 6 percent royalty payments and payments for the recording sessions. For tax reasons, Cooke would receive preferred stock in Tracey instead of an initial cash advance of $100,000. Cooke would receive cash advances of $100,000 for the next two years, followed by an additional $75,000 for each of the two option years if the deal went to term.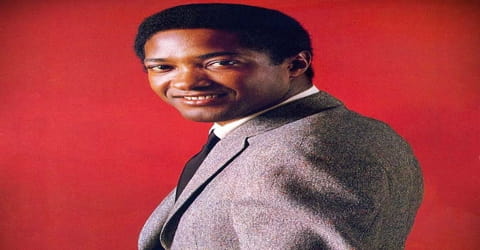 Like other R&B artists of that era, Cooke stressed on singles, holding 29 US top 40 hits on the pop charts, and more on the R&B charts. He was a creative writer and his songs were sometimes social commentaries.
Awards and Honor
In 1986, Sam Cooke was posthumously inducted as a charter member of the 'Rock and Roll Hall of Fame'. The following year, he was initiated into the 'Songwriters Hall of Fame'.
In 1999, Cooke posthumously received the 'Grammy Lifetime Achievement Award' for his valuable contribution to music.
In 2004, Rolling Stone ranked him 16th on its list of the "100 Greatest Artists of All Time".
In 2008, Rolling Stone named him the fourth 'Greatest Singer of All Time'.
Death and Legacy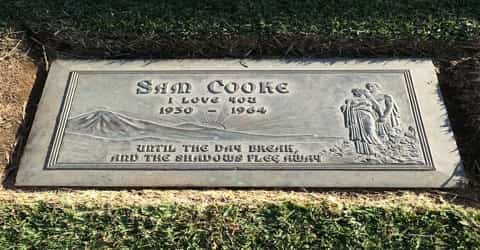 Sam Cooke died on December 11, 1964, at the age of 33 leaving behind a marvelous musical legacy. He was fatally shot by Bertha Franklin, the manager of Hacienda Motel, Los Angeles following an altercation. The courts later ruled his death as a justifiable homicide. Since then, the circumstances of his death have been questioned by his near and dear ones.
The first funeral service for Cooke was held on December 18, 1964, at A. R. Leak Funeral Home in Chicago; 200,000 fans lined up for more than four city blocks to view his body. Afterward, his body was flown back to Los Angeles for a second service, at the Mount Sinai Baptist Church on December 19, which included a much-heralded performance of "The Angels Keep Watching Over Me" by Ray Charles, who stood in for grief-stricken Bessie Griffin. Cooke was interred at Forest Lawn Memorial Park Cemetery in Glendale, California.
Some of Cooke's family and supporters believe that there was a conspiracy to murder Cooke and that the murder took place in some manner entirely different from the three official accounts. Singer Etta James viewed Cooke's body before his funeral and questioned the accuracy of the official version of events. She wrote that the injuries she observed were well beyond the official account of Cooke having fought Franklin alone. James wrote that Cooke was so badly beaten that his head was nearly separated from his shoulders, his hands were broken and crushed, and his nose mangled. Some people have speculated that Cooke's manager, Allen Klein, might have had a role in his death. Klein owned Tracey, Ltd, which ultimately owned all rights to Cooke's recordings. No concrete evidence supporting a criminal conspiracy has been presented to date.
Sam Cooke's single 'You Send Me' was released on September 7, 1957, by Keen Records and received huge commercial success. It topped Billboard 's R&B Records chart and Billboard Hot 100 chart. It also ranked No.115 in Rolling Stone magazine's 'The 500 Greatest Songs of All Time' in April 2010. His single 'Twistin' the Night Away' was released on January 9, 1962, by RCA Victor. It won the first position in Billboard's R&B chart and ninth position in Billboard Hot 100. It also occupied the sixth position overseas, on the UK Singles Chart. 'A Change Is Gonna Come' was released on December 22, 1964, by RCA Victor. The song was inspired by various personal events and highlighted the struggles of African-Americans. It became an anthem for the American Civil Rights Movement and is considered to be "culturally, historically, or aesthetically important".
Meanwhile, the contractual situation surrounding Cooke's recordings greatly complicated the reissue of his work Cooke's business manager, Allen Klein, exerted a good deal of control, especially over the songs cut during that last year of the singer's life. By the 1970s, there were some fairly poor, mostly budget-priced compilations available, consisting of the hits up through early 1963, and for a time there was even a television compilation out there, but that was it. The movie National Lampoon's Animal House made use of a pair of Cooke songs, "(What A) Wonderful World" and "Twistin' the Night Away," which greatly raised his profile among college students and younger baby-boomers, and Southside Johnny & the Asbury Jukes made almost a mini-career out of reviving Cooke's songs (most notably "Having a Party," and even part of "A Change Is Gonna Come") in concert.
In 2013 Cooke was inducted into the National Rhythm and Blues Music Hall of Fame in Cleveland, Ohio, at Cleveland State University. The founder of the National Rhythm & Blues Hall of Fame Museum, LaMont Robinson, said he was the greatest singer ever to sing. The Sam Cooke quote "A change is gonna come" is on a wall of the Contemplative Court, a space for reflection in the Smithsonian's National Museum of African American History and Culture; the museum opened in 2016.
Information Source: