Nicolas Sarkozy – 23rd President of France
Full name: Nicolas Paul Stéphane Sárközy de Nagy-Bocsa
Date of birth: 28 January 1955 (age 62)
Place of birth: Paris, France
Political party: Rally for the Republic (before 2002), Union for a Popular Movement (2002–2015), The Republicans (2015–present)
Father: Pál István Erno
Mother: Andrée Jeanne
Siblings: Olivier Sarkozy, Guillaume Sarkozy, François Sarközy de Nagy-Bocsa, Caroline Sarközy de Nagy-Bocsa
Spouse: Carla Bruni (m. 2008), Cécilia Attias (m. 1996–2007), Marie-Dominique Culioli (m. 1982–1996)
Children: Jean Sarkozy, Giulia Sarkozy, Louis Sarkozy, Pierre Sarkozy
Early Life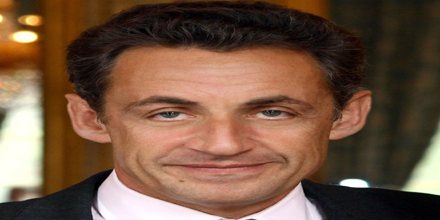 Nicolas Sarkozy was born on January 28, 1955, in Paris, France. He is a French politician who served as president of France (2007–12). During his term, he faced the late-2000s financial crisis (followed by the recession and the debt crisis caused by it) and the Arab Spring (especially in Tunisia, Libya, and Syria). He married Italian-French singer-songwriter Carla Bruni on 2 February 2008 at the Élysée Palace in Paris. In foreign affairs, Sarkozy promised a strengthening of the entente cordiale with the United Kingdom and closer cooperation with the United States.
In the 2012 election, the Socialist François Hollande defeated Sarkozy by 3.2%. After leaving the Presidential office, Sarkozy vowed to retire from public life before coming back in September 2014, being subsequently reelected as UMP leader (renamed The Republicans in 2015). On 2 July 2014, Sarkozy was charged with corruption by French prosecutors. In 2016, he ran in the Republican presidential primary, and was eliminated in the first round of voting.
Before his presidency, he was the leader of the Union for a Popular Movement (UMP) party. During Jacques Chirac's second presidential term he served as Minister of the Interior except between March 2004 and May 2005 when he was minister of Finances. Sarkozy was also mayor of Neuilly-sur-Seine, one of the wealthiest communes of France, from 1983 to 2002. He was Minister of the Budget in the government of Édouard Balladur (1993-95) during François Mitterrand's last term.
Childhood and Educational Life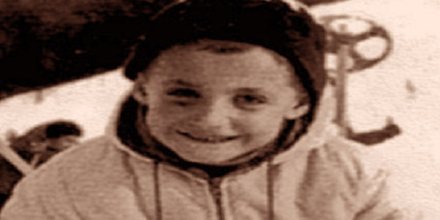 Nicolas Sarkozy was born on January 28, 1955 to Greek and Hungarian immigrants. He was the second of three children, and his father abandoned the family when he was a toddler. Raised as a Catholic by his grandparents, Nicolas' paternal grandfather influenced his personality and shaped much of what he was. It was the absence of his father and the feeling of being inferior to wealthier classmates that caused much resentment to him as a child. He was enrolled in the Lycée Chaptal, a well regarded public middle and high school in Paris' 8th arrondissement, where he failed his sixième. His family then sent him to the Cours Saint-Louis de Monceau, a private Catholic school in the 17th arrondissement, where he was reportedly a mediocre student, but where he nonetheless obtained his baccalauréat in 1973.
Sarkozy enrolled at the Université Paris X Nanterre, where he graduated with an M.A. in private law and, later, with a D.E.A. degree in business law. Paris X Nanterre had been the starting place for the May '68 student movement and was still a stronghold of leftist students. Described as a quiet student, Sarkozy soon joined the right-wing student organization, in which he was very active. He completed his military service as a part-time Air Force cleaner.
After graduating from university, Sarkozy entered Sciences Po, where he studied between 1979 and 1981, but failed to graduate due to an insufficient command of the English language.
After passing the bar, Sarkozy became a lawyer specializing in business and family law and was one of Silvio Berlusconi's top French lawyers.
Personal Life
As with his political life, Sarkozy has courted controversy in his personal life. Sarkozy has been married to three women.
Sarkozy married his first wife, Marie-Dominique Culioli, on 23 September 1982; They had two sons, Pierre (born in 1985), now a hip-hop producer, and Jean (born in 1986) now a local politician in the city of Neuilly-sur-Seine where Sarkozy started his own political career. He divorced Culioli in 1996, after they had been separated for several years.
As mayor of Neuilly-sur-Seine, Sarkozy met former fashion model and public relations executive Cécilia Ciganer-Albéniz (great-granddaughter of composer Isaac Albéniz and daughter of a Moldovan father), when he officiated at her wedding to television host Jacques Martin. Sarkozy married her in October 1996 and they have one son, Louis, born 23 April 1997. Sarkozy and Cécilia ultimately divorced on 15 October 2007, soon after his election as President.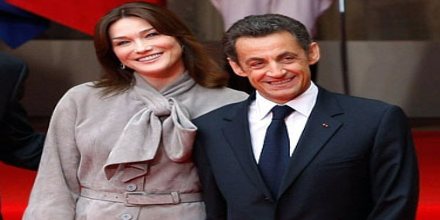 He met his third wife, model and singer Carla Bruni, less than a month after he and Ciganer-Albéniz separated. They married on 2 February 2008 at the Élysée Palace in Paris. The couple have a daughter, Giulia, born on 19 October 2011. It was the first time a French president has publicly had a child while in office.
Political Career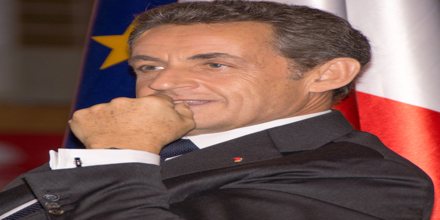 arkozy's political career started early. He was elected to his first political office—Municipal Councillor of Neuilly-sur-Seine—at the age of 22. Six years later, he was elected mayor. He served as mayor for nearly 20 years, before entering national politics.
In addition to serving as mayor, Sarkozy served as budget minister from 1993 to 1995. When he snubbed President Jacques Chirac in 1995 by supporting Édouard Balladur for president, however, he lost the position. Although Chirac put his grudge aside in 2002, and appointed Sarkozy as French minister of the interior, Sarkozy's tenure in Chirac's administration was a bumpy one.
From 2004 to 2007, Sarkozy has been president of the Union pour un Mouvement Populaire (UMP), France's major right-wing political party, and he was Minister of the Interior in the government of Prime Minister Dominique de Villepin, with the honorific title of Minister of State, making him effectively the number three official in the French State after President Jacques Chirac and Villepin. His ministerial responsibilities included law enforcement and working to co-ordinate relationships between the national and local governments, as well as Minister of Worship (in this role he created the French Council of the Muslim Faith (CFCM). Previously, he was a deputy to the French National Assembly. He was forced to resign this position in order to accept his ministerial appointment. He previously also held several ministerial posts, including Finance Minister.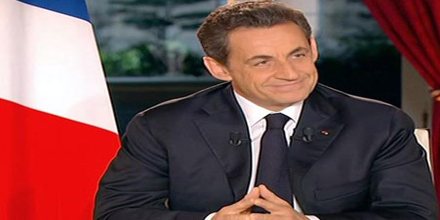 In party elections of 10 November 2004, Sarkozy became leader of the UMP with 85% of the vote. In accordance with an agreement with Chirac, he resigned as Finance Minister. Sarkozy's ascent was marked by the division of UMP between sarkozystes, such as Sarkozy's "first lieutenant", Brice Hortefeux, and Chirac loyalists, such as Jean-Louis Debré. He was made Chevalier de la Légion d'honneur (Knight of the Legion of Honour) by President Chirac in February 2005. He was re-elected on 13 March 2005 to the National Assembly (as required by the constitution, he had to resign as a deputy when he became minister in 2002).
On 31 May 2005 the main French news radio station France Info reported a rumour that Sarkozy was to be reappointed Minister of the Interior in the government of Dominique de Villepin without resigning from the UMP leadership. This was confirmed on 2 June 2005, when the members of the government were officially announced.
Before he was elected President of France, Sarkozy was president of UMP, the French conservative party, elected with 85 percent of the vote. During his presidency, the number of members has significantly increased. In 2005, he supported a "yes" vote in the French referendum on the European Constitution, but the "No" vote won.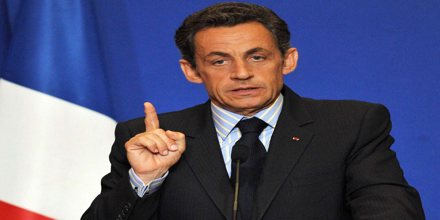 Throughout 2005, Sarkozy called for radical changes in France's economic and social policies. These calls culminated in an interview with Le Monde on 8 September 2005, during which he claimed that the French had been misled for 30 years by false promises.
In early 2006, the French parliament adopted a controversial bill known as DADVSI, which reforms French copyright law. Since his party was divided on the issue, Sarkozy stepped in and organised meetings between various parties involved. Later, groups such as the Odebi League and EUCD.info alleged that Sarkozy personally and unofficially supported certain amendments to the law, which enacted strong penalties against designers of peer-to-peer systems.
In the 2007 and 2008, French President Nicolas Sarkozy, Canadian Prime Minister Stephen Harper, and Quebec Premier Jean Charest all spoke in favour of a Canada – EU free trade agreement. In October 2008, Sarkozy became the first French President to address the National Assembly of Quebec. In his speech he spoke out against Quebec separatism, but recognized Quebec as a nation within Canada. He said that, to France, Canada was a friend, and Quebec was family.
In the 2007 presidential elections, he was chosen as the preferred candidate from the UMP for the seat of the Presidency. Running against Socialist candidate Segolene Royal, he won in the second round, attaining 53% votes in his favour.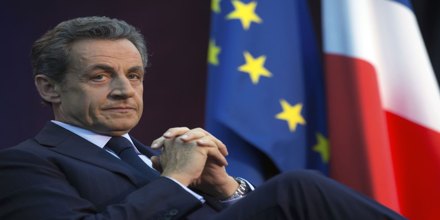 He was crowned to the prestigious position of the President on May 6, 2007. With this, he became the 23rd President of France.
Officially, he assumed the office on May 16, 2007. His cabinet comprised of 15 Ministers and 16 Deputy Ministers. While at the office, he concentrated on foreign policies and aimed to strengthen the relationship of France with other countries.
In his new position, he first began to resolve the tension between France and Columbian President Álvaro Uribe and the left-wing guerrilla group Fuerzas Armadas Revolucionarias de Colombia with an aim to release hostages, including Ingrid Betancourt.
In July 2007, he announced that France, along with other European nations, had successfully obtained the release of six Bulgarians nurses who had been detained in Libya for eight years, in exchange of signing a security, health-care and immigration deal with Muammar Gaddafi. However, this move earned him criticism from opposition leaders.
As against his foreign policies, he was highly lauded for his environmental strategies. It was at the 33rd G8 summit that he announced the objective of reducing French CO2 emission by 50% by 2050.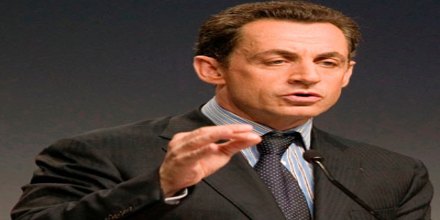 In marked departure from his predecessors who paid little emphasis on domestic issues, the primary domain of the Prime Minister, he focussed on the domestic front and came up with innovative and promised reforms. He reduced taxes with an aim to enhance GDP and also enacted TEPA law. It was during his regime that the immigration department came under strict vigilance as a new program, called Parafes, was established under which every traveller had to record his/her fingerprints at airports. This database would be directly connected to the criminal justice and national security databases thus helping them locate criminal and unwanted travellers.
The Bastille Day tradition which had been started by Napolean in 1802 came to a shocking halt, as he opposed the pardoning of sentence followed by liberation of some prisoners from jail, which was a customary practice of the day.
Sarkozy's environmental policies were more popular. During the 33rd G8 summit, he announced that France would attempt to reduce carbon dioxide emissions by 50 percent by 2050, in an effort to reduce global warming. In 2010, France was ranked No. 1 on Yale University's Environmental Performance Index.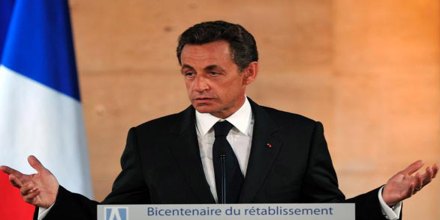 On 21 July 2008, the French parliament passed constitutional reforms which Sarkozy had made one of the key pledges of his presidential campaign. The vote was 539 to 357, one vote over the three-fifths majority required; the changes are not yet finalized. They would introduce a two-term limit for the presidency, and end the president's right of collective pardon. They would allow the president to address parliament in-session, and parliament, to set its own agenda. They would give parliament a veto over some presidential appointments, while ending government control over parliament's committee system. He has claimed that these reforms strengthen parliament, while some opposition socialist lawmakers have described it as a "consolidation of a monocracy".
On 3 April 2009, at the NATO Summit in Strasbourg, Sarkozy announced that France would offer asylum to a former Guantanamo captive. "We are on the path to failure if we continue to act as we have", French President Nicolas Sarkozy cautioned at the U.N. Climate Summit on 22 September 2009.
On 5 January 2009, Sarkozy called for a ceasefire plan for the Gaza Strip Conflict. The plan, which was jointly proposed by Sarkozy and Egyptian ex-President Hosni Mubarak envisions the continuation of the delivery of aid to Gaza and talks with Israel on border security, a key issue for Israel as it says Hamas smuggles its rockets into Gaza through the Egyptian border. Welcoming the proposal, US Secretary of State Condoleezza Rice called for a "ceasefire that can endure and that can bring real security".
In 2009, he joined hands with Egyptian ex-President Hosni Mubarak, to bring up a plan which called for ceasefire along the Gaza Strip. The plan was welcomed by US Secretary of State, Condoleezza Rice who claimed that the move would bring forth real security.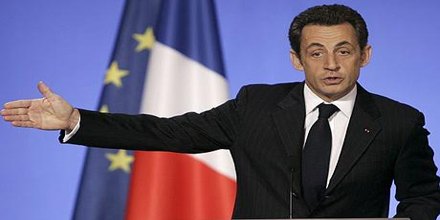 In 2011, he was among the first Heads of State to demand the resignation of Muammar Gaddafi and imposed military intervention in Libya. He also levied a no-fly zone and promised French military assistance to Libyan National Transitional Council. The move earned him support from all including political groups.
In the presidential elections held the following year in 2012, he was among the ten candidates who won in the first round of voting. However, subsequently, he lost to Socialist leader, Francois Hollande who won by 51.62% against his 48.38%.
Interestingly, he did not take his defeat negatively and instead supported Fancois Hollande's appointment. He stepped down from the chair of the President officially on May 15, 2012.
On 19 September 2014, Sarkozy announced that he was returning to politics and would run for chairman of the UMP party. and was elected to the post on 29 November 2014. Led by Sarkozy, UMP won over two-thirds of the 102 local departements in the nationwide elections on March 29, 2015. On December 13, the Republicans won the majority of regional office races, another set of national elections. (On May 30 the UMP's name was changed to the Republicans.)
In January 2016, Sarkozy published the book La France pour la vie. In August 2016, he announced his candidacy for 2016 Republican presidential primary in November 2016, but only came in third place behind François Fillon and Alain Juppé. He decided to endorse Fillon and to retire from politics.
Awards and Honours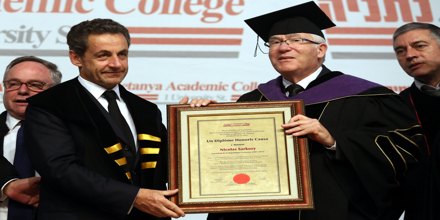 French Honours
Legion of Honour
Legion Honneur GC ribbon.svg Grand Cross (2007 — automatic when taking office)
Legion Honneur Chevalier ribbon.svg Knight (2004)
National Order of Merit Grand Cross Ribbon.png Grand Cross of the National Order of Merit (2007 — automatic when taking office)
Other Countries
Belgium: Commander of the Order of Leopold
Bulgaria: Order of Stara Planina, first class
Brazil: Grand Cross of the Order of the Southern Cross
Georgia: George's Order of Victory
Holy See: Proto-canon of the Papal Basilicas of St. John Lateran and St. Peter's (2007–2012; the post is held ex officio by the French Head of State)
Italy: Premio Mediterraneo
Monaco: Grand Cross of the Order of Saint-Charles (25 April 2008)
Spain: Knight of the Order of the Golden Fleece (2011)
Spain: Grand Cross (2004), then, Collar (2009) of the Order of Charles III
Ukraine: Commander of the Order of Prince Yaroslav the Wise, first class (2010)
United Kingdom: Honorary Knight Grand Cross of the Order of the Bath (2008)