Biography of George D. Snell
George D. Snell – American geneticist.
Name: George Davis Snell
Date of Birth: December 19, 1903
Place of Birth: Bradford, Haverhill, Massachusetts, United States
Date of Death: June 6, 1996 (aged 92)
Place of Death: Bar Harbor, Maine, United States
Occupation: Geneticists
Spouse/Ex: Rhoda Carson
Children: 3
Early Life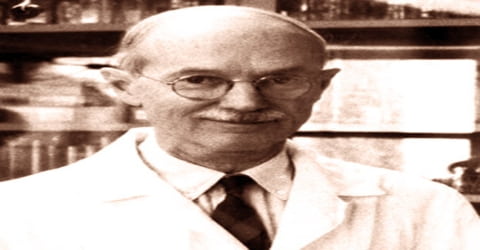 An American immunogeneticist who, with Jean Dausset and Baruj Benacerraf, was awarded the 1980 Nobel Prize for Physiology or Medicine for his studies of histocompatibility, George D. Snell was born on December 19, 1903, in Bradford, Massachusetts, in the U.S. Snell rose to fame as an American geneticist who had excellent knowledge of immune systems including allergies. Before coming up with his results, he had to make sure that he has fully understood an individual's medical history and current condition. His notable work made him garner a Nobel Prize in the field of Psychology.
Snell was an expert in the areas of mouse genetics and transplant immunology and was referred to as 'father of immunogenetics by many. Interested in mathematics and science from a young age, he pursued his higher studies in science and subsequently earned his doctorate degree in genetics from Harvard University. Following this, he pursued teaching profession for a few years and was associated with institutions like Brown University and Washington State University in St. Louis. After spending a few years as a postdoctoral fellow at the University of Texas, he joined the Jackson Laboratory in Bar Harbor in 1935 and continued to work there until his retirement in 1973. He, along with immunologists, Baruj Benacerraf and Jean Dausset, was awarded the Nobel Prize in Physiology or Medicine in 1980 for their independent 'discoveries concerning genetically determined structures on the cell surface that regulate immunological reactions'. He was the author of several books and founded the scientific journal 'Immunogenetics'.
Childhood, Family and Educational Life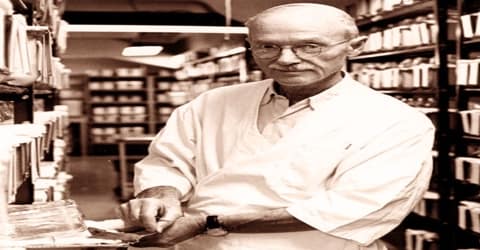 George D. Snell, in full George Davis Snell, was born on 19 December 1903 at Bradford, Massachusetts. His father worked as a secretary at a local YMCA. George had two older siblings. His family shifted to Brookline in Massachusetts when he was four years old. He completed his school education at public schools in Brookline. At his free time, he loved to read different collections of books in physics and astronomy department. He also loved to play football and baseball.
Snell then enrolled at Dartmouth College in Hanover, New Hampshire where he continued his passion for mathematics and science, focusing on genetics. He received his Bachelor's degree from Dartmouth in 1926. He received a Ph.D. in genetics from Harvard University in 1930. His doctoral thesis was on genetic linkage in mice. During 1931-33 he studied under the geneticist Hermann J. Muller at the University of Texas.
Personal Life
George D. Snell married Rhoda Carson and the couple had three sons, namely, Thomas, Roy, and Peter.
George D. Snell was highly known as a daring and intelligent persona. From his teenage life, he learned to let go of the past, but the future was his next of kin. He loved to think first before uttering any word; a personality that perfectly rhymed with his career. People defined him as a sensitive man, but he carried undefined bravery. Above all, Snell wasn't afraid of expressing his inner feelings; he loved to socialize as well as making new friends. When faced with several setbacks he revealed his real personality with determination and not defeat. That is why he loved to embrace his potential, and in the end, he proved that success is meant for the real hard workers.
Snell came from a family that was inclined towards music. His mother played the piano and everyone in the family enjoyed singing. His wife was also a pianist.
Career and Works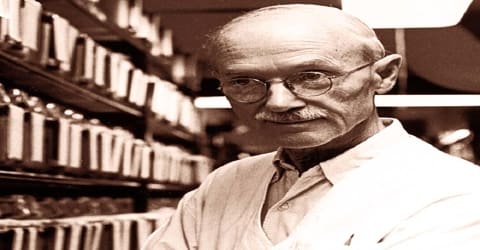 Upon receiving the Ph.D. from Harvard, George D. Snell was employed as a teacher at Brown University, from 1930-1931. Snell then spent two years as a postdoctoral fellow at the University of Texas with H.J. Muller, who pioneered radiation genetics (and was also to win a Nobel Prize). Not surprisingly, Snell studied the genetic effects of x-rays on mice with Muller.
In 1933, Snell took up a post of assistant professor at the Washington State University in St. Louis. He worked there for a year. In 1935, he joined the Jackson laboratory in Bar Harbour, Maine and remained there until his retirement as senior staff scientist emeritus in 1973. Jackson laboratory was considered an international hub for mouse genetics.
At Bar Harbor, Snell, who was already immersed in mouse genetics, began to focus on the genetics of transplantation. His collaboration with British geneticist Peter Gorer led to the identification of a group of genes in the mouse called the H-2 gene complex, a term Snell coined to indicate whether a tissue graft would be accepted (the H stands for histocompatibility). Those histocompatibility genes encode cell surface proteins that allow the body to distinguish its own cells from those that are foreign e.g., cells of a tissue graft or an infectious microorganism. The work resulted in the discovery of the major histocompatibility complex, a genetic complex found in all vertebrates that is analogous to the H-2 complex. Recognition of those genes paved the way for tissue and organ transplantation to become successful.
In 1950, Snell published papers that marked the beginning of in-depth studies regarding 'major histocompatibility complex'. He founded the scientific journal titled 'Immunogenetics', and served as its first editor. He authored several books including 'Cell Surface Antigens: Studies in Mammals Other Than Man' (1973), 'Histocompatibility' (1976) and 'Search for a rational ethics' (1988).
Awards and Honor
In 1967, George D. Snell received the Gregor Mendel Medal from the Czechoslovak Academy of Sciences.
Snell was honored by the Gairdner Foundation Award in 1976.
In 1978, he received the National Cancer Institute Award and the Wolf Prize in Medicine.
He was the joint recipient of the 1980 Nobel Prize in Physiology or Medicine along with Baruj Benacerraf and Jean Dausset. The trio won the award "for their discoveries concerning genetically determined structures on the cell surface that regulate immunological reactions".
Death and Legacy
On June 6, 1996, George D. Snell breathed his last in Maine, at 92 years of age. Although he isn't in our midst, his books still play a significant role in the field of heredity.
Snell was a geneticist whose studies focused on mouse genetics and transplantation. His extended study regarding the immune system of mice resulted in a better understanding of the role of genes, tissues and organ transplants and infectious diseases in immune reactions. He furthered his research when he studied the immune system of mice. In the process, it became easier to differentiate between tissue, organ, and genes.
For his out of world inventions, Snell garnered a Hekteon Medal that was given by the American Medical Association. He followed it up with Griffen Animal Care Panel Award as well as Bertner Award.
Information Source: