Biography of Mary Martin
Mary Martin – American actress, singer, and Broadway star.
Name: Mary Virginia Martin
Date of Birth: December 1, 1913
Place of Birth: Weatherford, Texas, United States
Date of Death: November 3, 1990 (aged 76)
Place of Death: Rancho Mirage, California, United States
Occupation: Singer, Actress
Father: Preston Martin
Mother: Juanita Presley
Spouse/Ex: Benjamin Jackson "Ben" Hagman (m. 1930; div. 1936), Richard Halliday (m. 1940; his death 1973)
Children: Heller Halliday, Larry Hagman
Early Life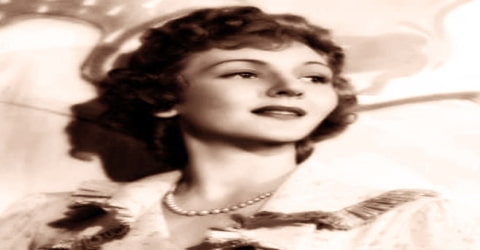 An American singer and actress knew for her work in Broadway musicals, Mary Martin was born in Weatherford, Texas, the U.S. on December 1, 1913. Amuse of Rodgers and Hammerstein, she originated many leading roles over her career including Nellie Forbush in South Pacific and Maria von Trapp in The Sound of Music. She was named a Kennedy Center Honoree in 1989. She was the mother of actor Larry Hagman.
Her acting career took off when she began appearing in a number of Broadway productions. Martin starred in a number of Hollywood musicals and is best-known for her roles in the stage productions, 'South Pacific', 'Peter Pan' and 'The Sound of Music'. She catapulted to international fame after her famous interpretation of 'My Heart Belongs to Daddy' in the Cole Porter musical, 'Leave It to Me'. Her stage presence and courageous antics on stage such as flying from suspended cables earned her a permanent spot in Broadway. She was then signed on by Paramount Pictures for ten films. Some of her well-known films include, 'Love Thy Neighbor', 'Kiss the Boys Goodbye' 'Night and Day' and 'Main Street to Broadway'. She has been the recipient of numerous awards including the prestigious 'Tony Award'. Career apart, she married very young and had a son from her alliance. Her son was also an actor, who made it big on television.
Although the stage was her home, Martin also worked in the other media available to her. She had a relatively brief film career that still added up to more than a dozen features; she was a regular on radio and television series; she appeared in nightclubs and concert halls; and she recorded extensively, not just on cast albums, but also as a solo artist, and even scored a couple of chart hits. Nevertheless, her chief career accomplishment was her lengthy succession of award-winning starring roles in Broadway musicals.
Childhood, Family and Educational Life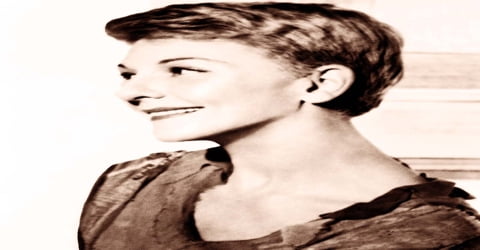 Mary Martin, in full Mary Virginia Martin, was born on December 1, 1913, to Preston Martin and Juanita Presley in Weatherford, Texas, U.S. She led a comfortable and happy childhood with her parents, who were extremely fond of her. Her life as a child as she describes it in her autobiography 'My Heart Belongs' was secure and happy. She had close relationships with both her mother and father as well as her siblings. Her autobiography details how the young actress had an instinctive ear for recreating musical sounds.
Martin's father, Preston Martin, was a lawyer, and her mother, Juanita Presley, was a violin teacher. From a very young age, Martin was extremely talented at mimicking others and grew up like a tomboy. She would often climb trees along with her elder sister Geraldine or ride ponies to keep themselves occupied. Her first public appearance was when she sang at a pavilion with two other girls, dressed in bellhop dresses. She was gifted with a graphics memory as a child and as a result, could memorize songs, mimicry or even acting.
At the age of 12, Martin began taking voice lessons from Helen Fouts Cahoon, head of the voice department at Texas Christian University. In 1930, when Martin was 16, her parents sent her to the prestigious Ward Belmont finishing school in Nashville, TN. She ended up staying at the school only two and a half months before marrying her boyfriend, 21-year-old Benjamin Jackson Hagman, an accountant, and returning to Weatherford where they lived with her parents. (Hagman then studied to become a lawyer and later worked in his father-in-law's office.) On September 21, 1931, the 17-year-old Martin gave birth to Lawrence Martin Hagman, who, under the name Larry Hagman, would become a well-known television actor, starring as astronaut Tony Nelson in the situation comedy I Dream of Jeannie (1965-1970) and as the ruthless J.R. Ewing on the primetime soap opera Dallas (1978-1991).
Scared that Martin had made the wrong decision about getting married young, she looked for a way to vent her feelings, which she found through dance. It is believed that her sister was the first person who taught her how to dance the waltz clog. Soon afterward, she opened her own dance studio, where she fashioned her own moves or by emulating the other famous dancers that she had seen in movies. In a bizarre incident, her dance studio was burnt down by a man who believed 'dancing was a sin'. Martin looked to her father for advice who suggested her to go through a divorce, following which she left for Hollywood, leaving even her son behind.
Personal Life
During high school, Mary Martin dated Benjamin Hagman before she left to attend finishing school at Ward-Belmont in Nashville, Tennessee. She married Benjamin Hagman in 1930 at the age of 17 and the couple had a child, Larry Hagman. Since she was young and naïve, she didn't fully understand and enjoy the responsibilities of being a wife. The couple separated in 1936.
Martin married Richard Halliday in 1940 and they remained married till his death in 1973. This famous Broadway actress and singer of the 'Peter Pan' fame had a standing of never missing a single recital or expressing vulgarities on or off stage.
Career and Works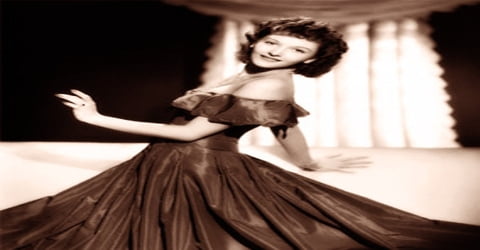 It was not in the movies, but rather at the Trocadero nightclub, where Mary Martin's career was finally launched. She sang a swing version of "Il Bacio," and the audience, including Broadway producer Lawrence Schwab, went wild. If "Il Bacio" took Martin to Broadway (by way of Schwab), it was "My Heart Belongs to Daddy" which kept her there. Her first job was singing on the radio in Dallas and in nightclubs in Los Angeles.
In 1938 Martin landed the part of Dolly in Leave It to Me at the Imperial Theatre. Her rendition of "Daddy" was a spectacular hit and led to star billing and a contract with Paramount Pictures. The same year, she debuted with a motion picture, 'The Rage of Paris'. A hit engagement at the Rainbow Room followed, and she then returned to Hollywood to appear in a series of movies, including The Great Victor Herbert (1939), Birth of the Blues (1941), and Star-Spangled Rhythm (1942).
From 1940 to 1943 Martin starred in a range of movies including, 'Love Thy Neighbor', 'Kiss the Boys Goodbye', 'New York Town', 'Birth of the Blues', 'Star Spangles Rhythm' and 'Happy Go Lucky'. In 1943 she returned to Broadway in the musical One Touch of Venus, with book by S.J. Perelman and Ogden Nash, music by Kurt Weill, and choreography by Agnes de Mille. According to many critics, the show was a huge success largely owing to Martin's performance, and the Broadway run and subsequent tour kept her busy into 1945. Her performance won her a New York Drama Critics' Circle Award.
After completing the tour, Martin immediately turned to a new musical, Lute Song, a love story based on a 14th-century Chinese play, with songs by Raymond Scott and Bernard Hanighen including "Mountain High, Valley Low." Critically acclaimed, but only a modest financial success, Lute Song ran 142 performances, until June 8, 1946. Only Martin appeared on the cast album recorded March 4, 1946, and released May 6 by Decca. In July, Martin made a rare film appearance, reprising her performance of "My Heart Belongs to Daddy" in Night and Day, a movie biography of Cole Porter. During the summer, she sailed to England, where Noël Coward had asked her to star in his next musical in London. The show, Pacific 1860, did not open until December 19, 1946, because the theater in which it was housed, the Theatre Royal, Drury Lane, had to be repaired after having been bombed in World War II. It was not well received and ran only 129 performances, closing on April 12, 1947, but a cast album was recorded by the U.K. branch of Decca.
Martin began her radio career in 1939 as the vocalist on a short-lived revival of The Tuesday Night Party on CBS. In 1940, she was a singer on NBC's Good News of 1940, which was renamed Maxwell House Coffee Time during that year. In 1942, she joined the cast of Kraft Music Hall on NBC, replacing Connie Boswell. She was also one of the stars of Stage Door Canteen on CBS, 1942-1945. From 1943 to 1948, Martin appeared in multifarious theatre productions including 'One Touch of Venus', 'Pacific 1860', 'Lute Song' and 'Annie Get Your Gun'.
Martin's career zoomed when she was finally able to express her true self a warm, feisty, exciting, down-home girl on stage. She played Annie Oakley in the touring production of Annie Get Your Gun (1947-1948) and catapulted to stardom. Martin's next big success, and perhaps the role for which she is most well known, was as Ensign Nellie Forbush in Richard Rodgers and Oscar Hammerstein's South Pacific. She created this role and starred in it at the Majestic Theatre from 1949 to 1951 and later performed the same role at Drury Lane in London.
In 1949, Martin appeared as the nurse, Nellie Forbush in the Broadway production, 'South Pacific', for which she earned a special award. She headlined in the West End production on November 1st, two years later. Although she appeared in nine films between 1938 and 1943, she was generally passed over for the filmed version of the musical plays.
Martin opened on Broadway in The Sound of Music as Maria on November 16, 1959, and stayed in the show until October 1961. She won the Tony Award for Best Actress in a Musical. The musical gave Martin "the chance to display her homespun charm." The Broadway production from 1954 was subsequently performed on NBC television in RCA's compatible color in 1955, 1956, and 1960. Martin also preserved her 1957 stage performance as Annie Oakley in Annie Get Your Gun when NBC television broadcast the production live that year.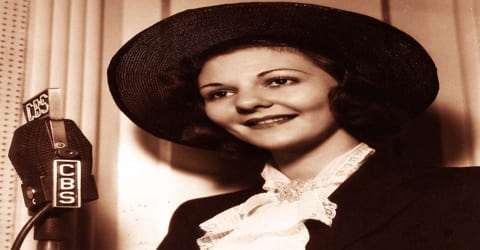 In 1953, Martin appeared in her last film, 'Main Street to Broadway'. Possibly one of her greatest successes came when she was cast as the title character in the Broadway production of 'Peter Pan' in 1954. To do full justice to her role, she had to do some of the stunts herself, including flying with suspended ropes. In 1955, Martin was seen in 'The Skin of Our Teeth', which was followed by 'Annie Get Your Gun' once again, which ran for 10 weeks in Los Angeles. Two years later she was seen in the television series, 'Annie Get Your Gun'. In 1960, she was seen in the television version of 'Peter Pan' after which she appeared in 'The Bing Crosby Show for Clairol' two years later.
In 1962, Martin made an inspirational recording, Guideposts for Living, with popular minister Norman Vincent Peale while planning her next musical, Jennie, based on the life of actress Laurette Taylor. Featuring songs by Howard Dietz and Arthur Schwartz, it opened on Broadway on October 17, 1963, but lasted only 82 performances, closing December 28. RCA Victor recorded a cast album that made the Top 100. In the run-up to the production of Jennie, Martin had been forced to turn down another musical, Hello, Dolly!, which instead starred Carol Channing when it opened on January 16, 1964. She was, however, able to accept the national tour, which began in April 1965 in Minneapolis, MN, and crisscrossed the U.S. for the next five months. That turned out to be only the beginning. In the fall, the production moved to the Pacific, playing in Hawaii, then in Japan, before touring U.S. military installations in Okinawa and Japan, and then, starting on October 10, the war zone in South Vietnam for ten days. Martin then flew to London and opened the West End production of the show on December 2. She also recorded the original London cast album for RCA Victor.
In 1966, Martin appeared on Broadway in the two-person musical I Do! I Do! with Robert Preston and was nominated for the Tony Award (Leading Actress in a Musical). A national tour with Preston began in March 1968 but was canceled early due to Martin's illness. The latter musical was based on a play, The Fourposter, about the lives of two people from their wedding day until 50 years later. Martin felt that the subject matter of this play marriage would represent the essence of her life. In fact, the production (1966-1969) was the last musical that Martin appeared in before her semi-retirement.
In 1969 the Halliday's moved to Anapolis, Brazil, and bought a farm. For several years Martin operated a boutique featuring her fashion designs and her needlepoint, about which she and her husband published a book in 1969. While in Brazil she was also the subject of the television show This Is Your Life. After her husband's death, Martin returned to the United States where she was co-host of the PBS television show Over Easy, which focused on issues of the elderly. Martin enjoyed the successes of her children Larry Hagman and Heller Halligan DeMeritt and her six grandchildren. From 1972 to 1978, Martin appeared in the productions, 'A Celebration of Richard Rodgers' and 'Do You Turn Somersaults?'.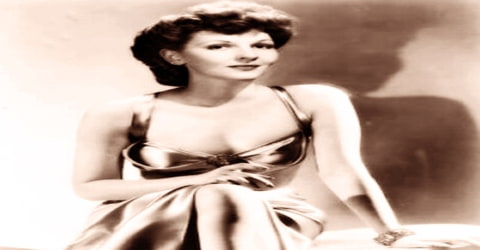 In 1976, Martin published her autobiography, My Heart Belongs. She went back to work in August 1977, when she toured in a play, Do You Turn Somersaults? with Anthony Quayle. It opened on Broadway on January 9, 1978, but lasted only two weeks. On December 7, 1979, she appeared in a television movie, Valentine. In 1981, she began co-hosting a daily half-hour television series for seniors, Over Easy, on PBS. Her tenure on the show was interrupted in September 1982 when she was seriously injured in a car accident while riding in a taxi, but she recovered and continued to appear on the program into 1983. She also made guest appearances on the network TV series Love Boat and Hardcastle and McCormick. She continued to make occasional appearances in the late '80s. She was seen in her last public theater performance in 'Legends', in 1985. Around the same time, she was seen in 'Rodgers and Hammerstein: The Sound of American Music', a television series. From January 1986 to January 1987, she and Carol Channing toured in the play Legends!, her last stage work.
Awards and Honor
Mary Martin was presented the Donaldson Award for 'One Touch of Venus', in 1943. She was honored with a New York Film Critics Circle Award for 'One Touch of Venus', in 1943.
In 1948, Martin has conferred a Tony Award for 'spreading theatre to the rest of the country while the originals perform in New York'.
In 1955, Martin received a Tony Award for her role as 'Peter Pan' in the theatre production of the same name. In 1956, she received an Emmy Award for the television adaptation of 'Peter Pan'.
Martin received a Tony Award for 'The Sound of Music', in 1959.
Martin received the Kennedy Center Honors for career achievements in 1989.
Death and Legacy
In 1982, Martin met with a tragic accident which resulted in two of her ribs being fractured, a punctured lung and a fractured pelvis. One person traveling along with them died on the spot and the other died two years later after suffering from complications from the accident.
Mary Martin died four weeks before her 77th birthday of cancer at her home in Rancho Mirage, California, on November 3, 1990. She is buried in City Greenwood Cemetery in Weatherford, Texas.
One of her greatest achievements was playing the title character in the theatre production, 'Peter Pan', in 1954. She won a Tony Award for her performance as the lead character, 'Peter Pan'. She even reprised her role for the television adaptation of the same, in 1960. She also recorded albums of Broadway show tunes and other music. Her autobiography, My Heart Belongs, was published in 1976. Her son, Larry Hagman, became a successful television actor.
The year before her death, Mary Martin saw her 1960 performance in Peter Pan sell four million videocassettes. This was, however, a rare instance in which a performer whose primary medium was the stage had one of her most memorable portrayals captured in permanent form for the appreciation of later generations. As the 50-year copyright limit on recordings continues in Europe, unlicensed albums of Martin recordings appear, notably the Flapper and Living Era collections both called My Heart Belongs to Daddy (1999 and 2004, respectively) and Jasmine's 2006 album Broadway to Hollywood and Back, which also contains soundtrack and air check recordings.
Information Source: