Biography of Martin Rodbell
Martin Rodbell – American biochemist.
Name: Martin Rodbell
Date of Birth: December 1, 1925
Place of Birth: Baltimore, Maryland, United States
Date of Death: December 7, 1998 (aged 73)
Place of Death: Chapel Hill, North Carolina, United States
Occupation: Biochemists
Father: Milton Rodbell
Mother: Shirley (Née Abrams) Rodbell
Spouse/Ex: Barbara Charlotte Ledermann (m. 1950)
Children: 4
Early Life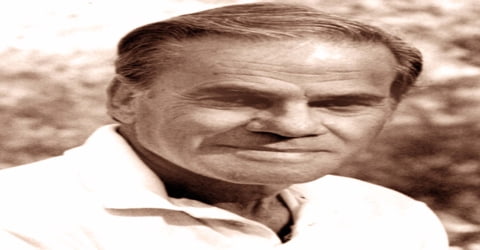 An American biochemist who was awarded the 1994 Nobel Prize for Physiology or Medicine for his discovery in the 1960s of natural signal transducers called G-proteins that help cells in the body communicate with each other, Martin Rodbell was born on December 1st, 1925, in Baltimore, Maryland, the U.S. to a Jewish family. He shared the prize with his associate Alfred G. Gilman. They both worked for hand in hand in contributing great developments to the field of medicine or physiology. Martin Rodbell started his first research work in National Heart Institute located in Bethesda. It was then that he discovered five different kinds of proteins with his research on lipoproteins.
Rodbell later focused his attention to research the functions that hormones have in isolated cells. Despite his huge success in his career Rodbell maintained his friendly and warm being. He had a great impact on those in the field of medicine and always encouraged young individuals to conduct various researchers.
Although his parents wanted him to pursue medicine Rodbell earned his bachelor's degree in biology from John Hopkins University and Ph.D. from Washington University at Seattle. Subsequently, after two years of postdoctoral work at the University of Illinois, he joined National Institute of Health and began his career as a researcher at its National Heart Institute at Bethesda. Here he began his work on lipoproteins and successfully detected five different proteins. But very soon, he left this field to study the functions of hormones on isolated cells. Afterward, on being inspired by Sutherland's theory of 'second messenger', he began working on 'signal transduction', which led to the discovery of G-protein. This work earned him the Nobel Prize in Physiology or Medicine. Apart from being an excellent scientist, he was also a warm and friendly human being. In later years, he interacted with youngsters and encouraged them to take up basic research. He pressed upon the fact that one need not be privileged or extraordinary in order to make major scientific contributions.
Childhood, Family and Educational Life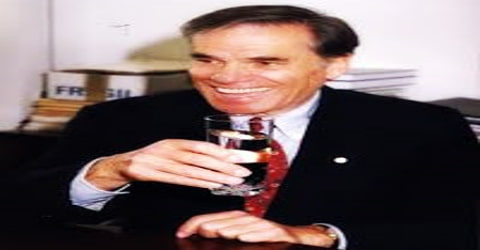 An American biochemist and molecular endocrinologist, Martin Rodbell was born on 1st December 1925, in Baltimore, Maryland, U.S. into a Jewish family. His father, Milton Rodbell, was a grocer. His mother's name was Shirley (née Abrams), Rodbell. He had one brother and one sister.
Rodbell started his education at a public school. Later he shifted to Baltimore City College, a magnet high school, which admitted selected students from the city and put more stress on languages than on science subjects.
As a result, Rodbell soon developed an interest in languages, especially French. At the same time, his friendship with two neighborhood boys awakened in him a great interest in chemistry and mathematics. Finally, after passing out from school in 1943, he joined John Hopkins University with chemistry and French existential literature. Soon he began to feel that being a Jew, fighting Hitler should be his highest priority. So in 1944, he joined the U.S. Navy as a radio operator. His Corp was mainly engaged with the Japanese in the South Pacific. During this period, he had the opportunity to interact with the locals, living under trying conditions, in the Philippines, Korea, and China. This, in his own words, helped him grow 'healthy respect for the human condition'.
Rodbell was released from the military and returned to John Hopkins University in 1946 to continue his studies. He decided to study biochemistry with the influence of Professor Bentley Glas. He attained a degree in biology in 1949. He took his doctoral studies at the University of Washington in Seattle. He later completed his Ph.D. in 1954.
Personal Life
In 1950, Martin Rodbell married Barbara Charlotte Ledermann. She was a friend of Ann Frank's (the famous diarist) sister Margot. Although her parents and sister were gassed to death at Auschwitz, Charlotte was able to obtain an Aryan I Card through her contacts in the Dutch Underground and survive. The couple had four children – Paul, Suzanne, Andrew, and Phillip.
Career and Works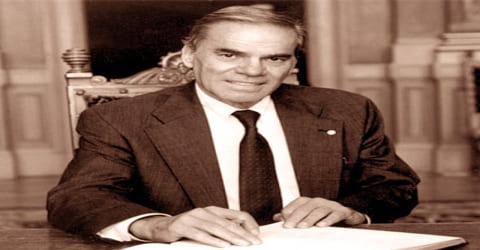 After completing his Ph.D., Martin Rodbell joined the University of Illinois in Urbana, Champaign in 1954. There he served as a postdoctoral fellow. He conducted his research under Herbert E. Carter. He was later offered a job at the National Heart Institute in Bethesda situated in Maryland. He served at the institute as a research biochemist and maintained worked there till 1994 when he retired. During his research, he was able to identify five types of proteins. He did this with the assistance of a fingerprinting technique that he had developed.
His fellowship period ended in 1956. By now, Rodbell had realized that he was not cut out for an academic career and research was his strong point. Therefore, he accepted the position of research biochemist at the National Heart Institute in Bethesda, Maryland. It was a part of the National Institutes of Health and Rodbell remained with the organization until his retirement in 1994. Here he began to work on lipoproteins on the surface of chylomicrons. Using a newly developed 'fingerprinting' technique he detected at least five different proteins. Much later it was proved that these proteins had major roles in diseases involving lipoproteins.
In 1960 Rodbell received a fellowship to study at the University of Brussels. He continued his research on cell biology and at the same time learned numerous new techniques. He also researched Leiden, Netherland and later returned to the US.  He then joined the Institute of Arthritis and Metabolic Diseases of NIH. He then conducted his researches in the Nutrition and Endocrinology laboratory that belonged to the institute. After working on his experiments for a while, he published his findings in 1964. The title of the article was The Metabolism of Isolated Fat Cells. The article was of great success and was rated among the best works in the 1960s and 1970s.
In 1965, Earl W. Sutherland gave a talk on 'second messenger' theory of hormone activity. Sutherland had hypothesized that a hormone, the 'first messenger', do not enter a cell. Rather it works on the surface, triggering a mechanism, he called 'second messenger', within the cell. It is the second messenger, which executes the command initiated by the hormone. Rodbell, like many other biochemists, was intrigued by it and his interest turned to cyclic AMP paradigm. Meanwhile, in 1967, he traveled to Geneva to take the place of Albert E. Renold at the Institut de Biochimie Clinique while Renold took some time off.
In 1985, Rodbell became Scientific Director of the NIH's National Institute of Environmental Health Sciences in Research Triangle Park, North Carolina where he worked until his retirement in 1994. He was also Adjunct Professor of Cell Biology at Duke University (from 1991 to 1998) and Adjunct Professor of Pharmacology at the University of North Carolina at Chapel Hill.
Prior to Rodbell's research, scientists believed that only two substances a hormone receptor and an interior cell enzyme were responsible for cellular communication. Rodbell, however, discovered that the G-protein acted as an intermediate signal transducer between the two. Despite initial opposition, his theories gained acceptance, and subsequently, more than 20 G-proteins were identified. His research led to a better understanding of many diseases, including cholera, diabetes, alcoholism, and cancer.
At Geneva, Rodbell worked on the effects of hormones on ion and amino acid translocations in fat cell ghosts. Subsequently, he returned to the US in 1968 and began working with rat liver membrane cells on signal transduction. He soon found a similarity between computers and biological organisms. He believed that just like computers, a biological organism has a cell receptor, which receives information from outside the cell; a cell transducer, which processes this information across the cell membrane; and the amplifier that intensifies these signals to initiate reactions within the cell or to transmit information to other cells. While the functions of the cell receptor and the amplifier were known, nothing much was known about the cell transducer.
In December 1969 and early January 1970, Rodbell was working with a laboratory team that studied the effect of the hormone glucagon on a rat liver membrane receptor the cellular discriminator that receives outside signals. Rodbell discovered that ATP (adenosine triphosphate) could reverse the binding action of glucagon to the cell receptor and thus dissociate the glucagon from the cell altogether. He then noted that traces of GTP (guanosine triphosphate) could reverse the binding process almost one thousand times faster than ATP. Rodbell deduced that GTP was probably the active biological factor in dissociating glucagon from the cell's receptor and that GTP had been present as an impurity in his earlier experiments with ATP. This GTP, he found, stimulated the activity in the guanine nucleotide protein (later called the G-protein), which, in turn, produced profound metabolic effects in the cell. This activation of the G-protein, Rodbell postulated, was the "second messenger" process that Earl W. Sutherland had theorized. In the language of signal transduction, the G-protein, activated by GTP, was the principal component of the transducer, which was the crucial link between the discriminator and the amplifier. Later, Rodbell postulated, and then provided evidence for, additional G-proteins at the cell receptor that could inhibit and activate transduction, often at the same time. In other words, cellular receptors were sophisticated enough to have several different processes going on simultaneously.
Meanwhile 1991, Rodbell also functioned as the Adjunct Professor of Cell Biology at Duke University, remaining there until 1998. For a brief period, he was also the Adjunct Professor of Pharmacology at the University of North Carolina at Chapel Hill.
Awards and Honor
In 1994, Martin Rodbell received the Nobel Prize in Physiology or Medicine for "discovery of G-proteins and the role of these proteins in signal transduction in cells". He shared the prize with Alfred G. Gilman, who had worked independently on the same subject around the same time.
In addition to that, Rodbell received the Gairdner Foundation International Award in 1984 and Richard Lounsbery Award in 1987.
Death and Legacy
Martin Rodbell succumbed to the cardiovascular disease on December 7th, 1998. He died while receiving treatment in Chapel Hill situated in North Carolina. He was 73 years old at the time of his death.
Rodbell is best remembered for his work on 'signal transduction' and discovery of G-protein. He established that the G-protein, present in the cell membrane, was the main factor that carries on the process of transduction. Later he established that addition of G-proteins at the cell receptor could inhibit and activate transduction simultaneously. By this, he showed that cellular receptors were capable of having several processes going on at the same time.
Information Source: