Each year the Royal Observatory's Astronomy Photographer of the Year competition envelope what it means to capture the beauty of the sky? The competition is now in its 13th year at the Royal Observatory Greenwich in association with BBC Sky Night Magazine. In 2021, it received more than 4,500 entries from people in 75 countries around the world. There are nine sections, one for Skyscapes, and the other for Aurorae, our Sun, Moon, Objects in the Solar System, Stars and Nebulae, Galaxy and Young. Each of them will have a winner, a runner-up and a highly acclaimed piece.
There are also two special awards: the Monju Mehrotra Family Trust Award for Best Newcomer and the Annie Mounder Award for Image Innovation, for best-processed images from open-source data from established binoculars. Among these winners the judges will select an overall winner who will receive a home home £10,000 prizes at home. The winner will be announced at a live event on September 16, which will be broadcast online. Until then here are a few beautiful images that have been shortlisted this year.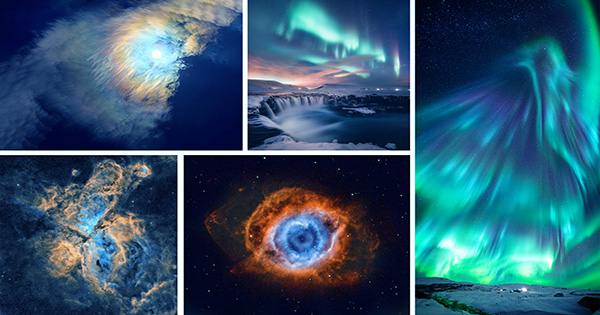 Photographer Mount Dambund is described as one of the most beautiful natural wonders of Iran, and this image shows why Gaddafi climbed 1,000 meters (0.6 miles) for seven hours to reach this place and snap this beautiful image.
There is a strange sculpture in the Tanger Desert in Minkin County that is supposed to represent the rainfall that falls on this dry land. Thanks to Zheng's picture it has reached a new dimension as the metallic column reflects the majesty of the Milky Way. Comet Nevis was bright in the sky last year. A comet approaches the sun every 6,800 years so the last time it appeared, the prehistoric monument at Stonehenge in the UK has not yet been built. This beautiful nebula is located right in the middle of this cosmic bubble. Yahthugoda struggled for a month to get this image in perfect condition, with a total exposure time of 1.5 hours over three nights.