Terne is a lead alloy containing about 20 per cent tin and often some antimony. Terne plate is a form of tinplate: a thin steel sheet coated with an alloy of lead and tin. It is steel coated with an alloy of about four parts lead to one part tin. The terne alloy was in the ratio of 10-20% tin and the remainder lead. This is steel plated with an alloy of three or four parts of lead to one part of tin, used as a roofing material. The low tin content made it cheaper than other tinplates. The coating is typically alloyed in the ratio of about 80-90% lead to 10-20% tin with traces of antimony, the tin being present to ensure that the coating bonds effectively to the steel substrate.
Terne plate was used for tinsmithed sheet metal goods, such as storage vessels, jugs and funnels, particularly for industrial use with flammable liquids. The early production of terne plate was tin plated wrought iron dipped in molten lead used in the building industry for roofing and rainwater goods. Unlike tinplate, it was not used for long-term storage or around food items, owing to the high lead content. Terne plate is usually painted to increase its performance. Terne plate has also been used for roofing, as a cheaper alternative to zinc or lead.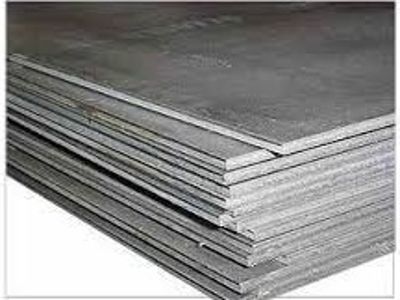 The alloy has a dull appearance resulting from the high lead content. Until 2012 lead had been replaced with the metal zinc and was used in the ratio of 50% tin and 50% zinc. The composition of terne metal ranges from 50–50 mixtures of lead and tin to as low as 12 percent tin and 88 percent lead. This alloy had a low melting point of approximately 360 degrees Fahrenheit but is no longer available. The percentage of tin is usually kept as low as possible because of its high cost; however, about 15% is normally necessary in order to obtain proper coating of the steel, since pure lead does not alloy with iron and some surface alloying is necessary for proper adhesion.
Today terne coated metal is coated with 99.9% tin, instead of hot-dipping, a more consistent galvanic deposition process is applied. The tin serves to wet the steel, making possible the union of lead and iron, which would otherwise not alloy. Additionally the substrate has been changed from steel to stainless steel, benefitting from the corrosion resistance of stainless steel alloys. Steel plated with an alloy of three or four parts of lead to one part of tin, used as a roofing material.
Information Source: