According to study, those who get migraines with aura are more likely than those who don't to have strokes caused by a blood clot in the heart (cardio-embolic stroke) or a clot within the brain's blood arteries (thrombotic stroke). Researchers examined 12 coagulation markers using Mendelian randomization, a genetic study technique, and discovered four that are linked to migraine vulnerability.
Migraines affect over 15% of the population in the United States. Migraine with aura is a kind of migraine that is poorly understood (MA). Prior to the commencement of acute migraine headaches, people with MA frequently perceive flashing lights, blind spots, or jagged lines in their visual field. MA patients have a higher risk of stroke and cardiovascular illness, while experts are still looking into why this occurs.
Researchers at Brigham and Women's Hospital utilized Mendelian randomization, a genetic analysis technique, to look at 12 coagulation parameters and found four that are linked to migraine risk. Surprisingly, scientists found these links only in people who suffer with MA and not in people who suffer from migraine without aura (MO). According to their findings, these hemostatic variables may play a causative role in MA. Their findings were reported in the journal Neurology.
It's quite interesting that we were able to show that hemostatic variables are connected with MA using Mendelian randomization. And because we discovered in the observational studies that MA patients have a higher risk of stroke, these findings could point to a possible link between MA and stroke.

Yanjun Guo
"We've always wondered why people with MA have such a high risk of stroke and other cardiovascular problems," said corresponding author Daniel Chasman, Ph.D., of the Brigham and Women's Hospital's Division of Preventive Medicine. "This investigation provides potential MA-specific leads. Finding a reason for migraine with aura has been a long-standing research topic in the field."
For a long time, researchers have speculated about the association between coagulation and migraine risk, but previous research has been mainly inconclusive. Most people initially get migraines when they are young, such as in childhood or early adulthood. Because prior studies primarily involved middle-aged and older persons, researchers have questioned whether coagulation causes migraine or if there is any direct relationship between the two. For the first time, scientists found evidence that hemostatic variables may contribute to the risk of MA in this study, which used Mendelian randomization to support or disprove putative causal effects on a health outcome.
"Even if we discover a link between migraine and these coagulation variables when we look at both factors in the same group, we still have to wonder: Which occurred first?" Pamela Rist, ScD, of the Brigham's Division of Preventive Medicine, claimed she was a co-author. "One of the cool things about Mendelian randomization is that it allows you to look at probable causality."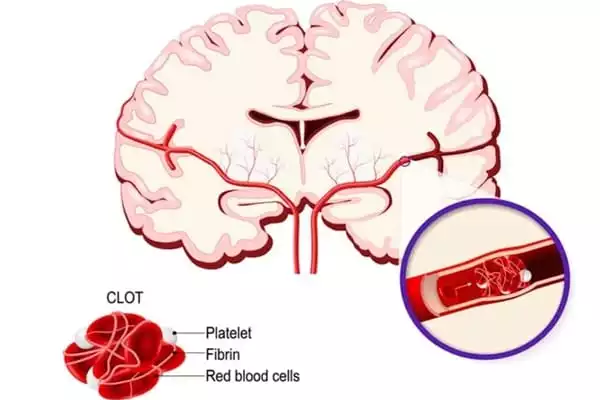 Researchers used summary statistics from decades of previously collected data from individuals who experience migraine and individuals who do not experience migraine. Because the diagnostic criteria are different for MA versus MO, they could examine these two conditions separately.
Four coagulation variables were discovered to have a substantial link to migraine risk, according to researchers. They discovered that genetically increased levels of three blood clotting factors: coagulation factor VIII, von Willebrand factor, and phosphorylated fibrinopeptide A, as well as genetically decreased levels of fibrinogen (a protein involved in the late stages of blood clotting) were all linked to migraine susceptibility. Surprisingly, investigators found no link between these hemostatic variables and migraine without aura (MO), implying that these factors have a distinct relationship with MA.
Migraine with Aura is a risk factor for stroke, especially in women, even those as young as 45 or 35, according to Tietjen. Aura may predispose people to blood clots owing to momentarily restricted blood vessels, which might predispose individuals to stroke, according to Tietjen, which studies suggest may raise stroke risk compared to women in that age group who don't have migraines.
Mendelian randomization has limitations, according to scientists. Researchers could investigate if the causal links revealed by genetics can be observed in clinical practice in the future.
"It's quite interesting that we were able to show that hemostatic variables are connected with MA using Mendelian randomization," said first author Yanjun Guo, MD, PhD of the Brigham's Division of Preventative Medicine. "And because we discovered in the observational studies that MA patients have a higher risk of stroke, these findings could point to a possible link between MA and stroke."