Natural gas is a nonrenewable hydrocarbon that is used to generate energy for heating, cooking, and electrical generation. It is also utilized as a car fuel and a chemical feedstock in the production of plastics and other commercially important organic compounds.
Aqua regia or royal water, which is nitric acid coupled with hydrochloric acid in a 1:3 ratio, can be used to dissolve gold. Muriatic acid is a commercially available form of hydrochloric acid. Because nitric acid is scarce, it must be made using readily available ingredients. Gold is the best catalyst for the manufacture of vinyl chloride, the primary ingredient in the production of PVC, and has the potential to replace an environmentally harmful mercury catalyst. Gold is also used as a catalyst to oxidize carbon monoxide to carbon dioxide.
Researchers at Cardiff University, in collaboration with researchers at Lehigh University in the United States and the National Centre for Magnetic Resonance in Wuhan, China, have proposed a simple, low-cost method of directly converting natural gas into useful chemicals and fuels, using the precious metal gold as a key factor.
The oxidation of methane, the main constituent of natural gas, to selectively form oxygenated chemical intermediates using molecular oxygen has been a long-standing grand challenge in catalysis.

Professor Graham Hutchings
While natural gas is one of the greenest fossil fuels, when used, it nevertheless emits dangerous greenhouse gases into the atmosphere. Greenhouse gases are gases that trap heat in the Earth's atmosphere. Carbon dioxide is the most significant greenhouse gas. Methane. Nitrous Oxide, for example. As a result, researchers have devised unique methods of converting methane, which accounts for 70-90 percent of natural gas, into more useful goods such as fuels and chemicals in a simple, cost-effective, and low-carbon manner.
The team lead by Cardiff Catalysis Institute researchers demonstrated, for the first time, the direct conversion of methane into methanol and acetic acid using a gold catalyst in a report published in Nature Catalysis. Catalysis is the changing of the rate of a chemical reaction in chemistry.
Until date, this has only been accomplished through indirect approaches that require many stages that are both energy-intensive and expensive. To produce methanol and acetic acid, the researchers interacted methane with oxygen in the presence of a gold catalyst and the zeolite ZSM-5.
When the catalyst was examined using high-powered electron microscopy, it was discovered that it did not contain gold atoms or clusters, but rather gold nanoparticles – extremely small particles ranging in size from 3 to 15 nanometres that can exhibit significantly different physical and chemical properties than their larger material counterparts.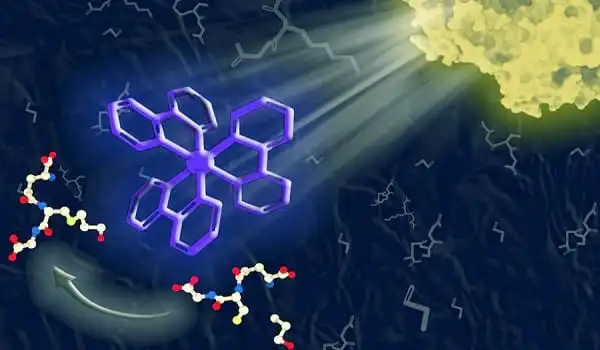 The use of this catalyst to produce methanol was expected; nevertheless, the uniqueness of the new process came in the generation of acetic acid. Acetic acid is a common industrial chemical that is used in the production of products such as textile printing ink, dyes, photographic chemicals, pesticides, pharmaceuticals, rubber, and plastics.
Meanwhile, methanol is commonly utilized as a precursor to a variety of other commodity chemicals as well as a biofuel. Biofuels are biodegradable transportation fuels derived from biomass. Despite gold's well-known inertness, pioneering research by scientists at the Cardiff Catalysis Institute has shown that it is, in fact, an exceptionally proficient and reliable catalyst that can be employed efficiently in a wide range of critical industrial processes.
"The oxidation of methane, the main constituent of natural gas, to selectively form oxygenated chemical intermediates using molecular oxygen has been a long-standing grand challenge in catalysis," said co-author Professor Graham Hutchings, Regius Professor of Chemistry at the Cardiff Catalysis Institute.
"We have productively confirmed this for the first time in this work, delivering an essential first step toward the easy and cost-effective production of substantial fuels and chemicals."
Gold is the noblest metal, meaning it is the most resistant to oxidation. Nano-sized gold, on the other hand, has an amazing ability to act as a catalyst, even at low temperatures. In particular, these otherwise stable ultrasmall gold clusters can undergo metastability. Gold catalysts were found to be efficient for both types of oxidations, including CO oxidation, hydrogen production via water-gas shift (WGS), hydrogen decontamination via selective oxidation of CO in the presence of H2, and oxidative breakdown of volatile organic compounds.