More expansive than you can ever conceive is space. We continue to monitor what we can of the cosmos to learn more about it, despite the fact that scientists are still unsure of how the universe expands. Now, researchers are hoping that observations of a nearby dwarf galaxy may shed more light on the formation and long-term evolution of galaxies.
The Wolf-Lundmark-Melotte (WLM) galaxy is the one in question, and it is only 3 million light-years away from our planet. While that might seem far, it is actually a fairly close distance when considering how vast space is. One of the greatest candidates nearby to examine in this capacity is WLM, a dwarf galaxy that hasn't had much interaction with the Milky Way.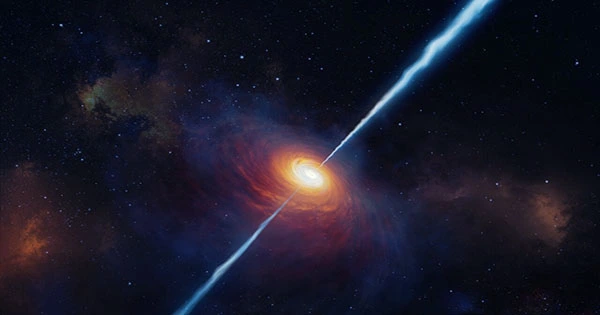 WLM is particularly intriguing since it is composed of substances that are more reminiscent of the galaxies in the early cosmos; the James Webb space telescope may look into this further. According to NASA, the system is unenriched and deficient in elements heavier than helium and hydrogen. This is due to the fact that supernovae remove the majority of those components from the galaxy.
A comparison between a photo of the dwarf galaxy WLM and a photo acquired by NASA's Spitzer telescope. NASA, ESA, CSA, STScI, and Kristen McQuinn are the sources for the image (Rutgers University). Alyssa Pagan processed the images (STScI)
Dwarf galaxies like WLM are being studied in the hopes of learning more about how galaxies generally originate. WLM is highly similar to early universe galaxies, thus it might provide us with a fresh set of evidence to contrast with our existing models. Reconstructing the history of star formation seen in WLM is the primary objective at the moment, according to the astronomers in a post on NASA's website.