The second launch of Europe's brand-new Vega C rocket did not go as expected.
Two satellites for Airbus' Pléiades Neo Earth-imaging constellation were carried by the medium-lift Vega C when it launched from Europe's Spaceport in Kourou, French Guiana on Tuesday (Dec. 20) at 8:47 p.m. EST (10:47 p.m. local time; 0147 GMT on Dec. 21).
The P120C first stage of the rocket successfully completed its task. The Zefiro 40, the second stage, however, did not.
The Vega C mission was terminated approximately 2 minutes and 27 seconds after launch due to an anomaly on the Zefiro 40, according to a statement issued through email on Tuesday night by representatives of Arianespace, the French corporation that runs the Vega C. "Data analyses to ascertain the causes of this failure are underway."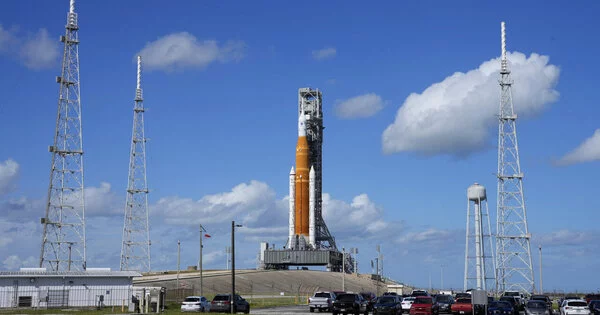 The European Space Agency (ESA) created the Vega C, which is run by Arianespace.
The four-stage, 115-foot-tall (35 meters) Vega rocket, which made its initial flight in 2012, has been upgraded to be more potent. According to Arianespace, the Vega C can carry more payload to a 435-mile-high (700 km) sun-synchronous orbit than the Vega, which can only lift 3,300 pounds (1,500 kg) (opens in new tab).
Pléiades Neo 5 and Pléiades Neo 6, the two spacecraft that failed on Tuesday and were lost, collectively weighed 4,359 pounds (1,977 kg). Together, they would have completed Airbus' Pléiades Neo Earth-imaging constellation when they reached sun-synchronous orbit.
In a mission description for the Vega C, Arianespace stated that the constellation of four identical satellites, which was constructed using the most recent Airbus innovations and technological advancements, "allows to image any point of the globe, several times per day, at 30-centimeter [12 inches] resolution" (opens in new tab).
Highly responsive and agile, they can be given tasks up to 15 minutes before image acquisition and return the photographs to Earth within the hour, according to Arianespace. They are the first in their class whose capability will be entirely commercially available, being smaller, lighter, more nimble, accurate, and reactive than the competitors.
The Vega C had completed one flight prior to Tuesday. The Italian Space Agency's LARES-2 satellite, weighing 650 pounds (295 kg), and six additional cubesats were successfully launched by the rocket in July 2022.
The launch date for Tuesday's mission was originally set for November 24. However, Arianespace put up the launch by over a month to replace problematic parts on the rocket, which included opening the Vega C's payload fairing at a Kourou processing facility.
It is likely that additional investigations will aim to ascertain whether the malfunctioning hardware played a role in the launch mishap. On Wednesday, December 21, Arianespace plans to hold a media teleconference at 10 a.m. Eastern Standard Time (1500 GMT).
"Out There(opens in new tab)" is written by Mike Wall and published by Grand Central Publishing in 2018 with illustrations by Karl Tate. On Twitter, he is @michaeldwall (opens in a new tab). Follow us on Facebook or Twitter at @Spacedotcom (opens in new tab) (opens in new tab).
Join our Space Forums to continue discussing the newest missions, the night sky, and other topics in space! Additionally, you can contact us at community@space.com if you have a news tip, correction, or criticism.