SUMMARY:
There are a number of industries that are growing very fast in Bangladesh. Among them pharmaceutical sector is one. For the last few years Bangladesh has earned a lot of foreign exchange by exporting drugs throughout the world. In addition Bangladesh is now self dependent in this sector. To carry on this envelopment the drug act was first published in 1982. The ultimate result of this set is that now-a-days Bangladesh is the most promising country among the least developing countries in this sector.
Advanced Chemical Industries Ltd. is very much faithful to the country in this purpose. Advanced Chemical Industries, started its operation in Bangladesh in 1992, has now I grown to become the nation's one of the leading pharmaceutical companies. Advanced Chemical Industries manufactures a range of dosage forms including -Tablets, Capsules, Dry Syrup, Syrup, Suspension, Injections, MDI, Cream, Ointment etc.
Advanced Chemical Industries is the largest exporter of pharmaceuticals from Bangladesh in developing countries, such as-
Present International Markets – Sri Lanka , Myanmar, Vietnam, Yemen, Somalia, Afghanistan, Guatemala, Hong Kong. Bhutan and Markets
Under Development – Nepal, Kenya, Sudan, Cambodia, Macau.
Technology carries the promise of tomorrow. The benefits of technology belong to all of us benefits of that create new opportunities and open doors to a better. The Advanced Chemical Industries has been designed in a way to ensure highest-possible quality at every stage of manufacturing and quality control. World-class facilities are being employed in each and every step including mixing, filling, labeling, batch and other procedures to ensure manufacturing of world class products.
 Objective of our internship
For the last four years, we went through several courses of pharmacy to complete our graduation. We studied many topics and matters, but we would not see their implications in pharmaceutical industries. So our objectives are-
*          To see and understand how a pharmaceutical company runs, how different departments are working.
*          To know how GMP or cGMP is applied in the plant.
*          To know about SOP.
*          To know how pharmacists solve the manufacturing problems
*          To know how quality is assured as well as controlled.
Advanced Pharmaceutical Industries
 Advanced Chemical Industries Limited, one of the fast growing pharmaceutical companies in Bangladesh, Has been manufacturing and marketing a wide range of pharmaceutical finished products with strict standard of safety, quality and efficacy to ensure public healthcare thought uncompromising scientific and professional approach since 1992. The company has sailed its journey with the involvement of a group of physicians, inspired with love for mankind, with innovative mission and global conception and ethical practice in pharmaceutical sector of Bangladesh.
In 1973 the UK based multinational company ICI, plc established a subsidiary in Dhaka known as ACI in Bangladesh Manufacturers Limited. In 1992, ICI plc divested its share to local management, and the company was renamed Advanced Chemical Industries (ACI) Limited. ACI formulates and markets a comprehensive range of more than 387 products covering all major therapeutic areas, which come in tablet, capsule, powder, liquid, cream, ointment, gel ,ophthalmic and injection forms. ACI also markets world-renowned branded pharmaceutical products like Arimidex, Casodex, Zoladex, Atarax etc. from world-class multinational companies like ASTRAZENECA, UK and UCB, BELGIUM in Bangladesh.
ACI is actively engaged in introducing newer molecules and Novel Drug Delivery Systems (NDDS) to meet the needs of the future.ACI introduced the concept of quality management system by being the first company in Bangladesh to achieve ISO 9001 certification in 1995 and follows the policy of continuous improvement in all its operations. Aligned with the concept that a pharmaceutical must ensure effective management of environment, ACI complies with standard environment management policy, thus adorned with EMS 14001 in 2000.
ACI maintains a congenial and supportive relationship with the healthcare community of Bangladesh, with the belief that business excellence can only be achieved through pursuit of quality by understanding, accepting, meeting and exceeding customer expectations. The management of ACI, a competent team of professionals, thus operates with a progressive attitude to provide effective solutions to satisfy the customers' needs, through its products and services of uncompromising quality. Advanced Chemical Industries Limited is always committed to assure the best quality pharmaceutical products and best services to the customers.
 The company mission is to serve the mankind, especially the distressed and poor ailing people and our vision is to be regarded globally as a Quality pharmaceutical manufacturer through the best quality pharmaceutical products. Bearing this in mind, their technical experts (pharmacist, Chemists, Biochemists, Microbiologists Analysts and other professionals) skilled and trained staffs always try to leave no stone unturned in their professional works by following the US cGMP, British & WHO GMP guidelines and the guidelines & instructions of the Drug Administration & Licensing A authority of Bangladesh to ensure the production of quality medicine.
 Ever since "Advanced Chemical Industries Limited" at GLP (Good Laboratory practices) have always been performing with a strict discipline to follow the company professional ethics. By virtue of the highest quality of drugs, the company has already obtained the confidence and trust of doctors and patients all over Bangladesh and earned excellent reputations in the market through introducing very exciting new molecules and dosage forms in many therapeutic areas.
Head Office International Marketing DepartmentACI LimitedNOVO Tower (9th Floor)270, Tejgaon Industrial AreaDhaka-1208, BangladeshTelephone (PABX) +88-02-8825918, +88-02-8825924

Fax +88-02-9885643

E-mail : miraz@aci-bd.com

export@aci-bd.com

ashraful.islam@aci-bd.com

Web: www.aci-bd.com

Plant Narayanganj, Hajiganj,Dhaka, Bangladesh
INTRODUCTION
in plant training is now a days the crying need for them who are entering in the world of profession, and this training is necessary to know vastly and practically the application mode of current scientific and management issues aiming to know them in correct way. The training serves as the bridge that connects the scientific theories with their practical application, in other words the link between the traditional educational institutions and commercial organization.
The Advanced Chemical Industries Ltd is the leading pharmaceutical company of Bangladesh. This company manufactures product not only for the market of Bangladesh but also for the international market because they manufacture products having higher quality. They maintain GMA in the production area and also they have well developed SOP. Besides they do IPC properly that is very important thing for manufacturing quality products brought to the dispensing area.
ADMINISTRATION
DEPARTMENT
he Administration Department of the Advanced Pharmaceuticals Industries ltd. does different kinds of jobs for the frequent running of the industry. Among all these some of the important jobs that are done by the department are discussed below:
Prepare monthly manpower statement: The administration department has to prepare the monthly manpower statement of the plant by the 5th of every month. It includes DL to the Director. To add to this, it also prepares the daily manpower statement.
To maintain and update personal files: One of the outstanding jobs the administration department is to maintain and update personal files of all employees of the industry. Confirmations of jobs, promotion, transfer etc. are included in this file.
Informing policies: The administration department generally informs the managers and employees regarding personal policies and procedures of the company.
Coordination of performance appraisal: This department coordinates and monitors performance appraisals of plant employees. The process of evaluating of performances is happened in many methods.
Asses training: The administration department generally asses the training needs of personnel in light with cGMP (current good manufacturing practice) and others related HRD issues. The training also includes- GMP, Safety, and Laboratory standard and workplace environment in the pharmaceutical industry.
To arrange induction training programme: To arrange the orientation program that is arranging induction training program for the new employees of the industry is the job of the administration department. As soon as each employee joins, she or he is introduced with the entire department and he is also taught the functions about the operations of the company.
Preparing and arranging in plant program: The administration department prepares and arranges the in plant training programs for the students of different universities. This is an extra typed job of the department and to do this all kind of coordination is done by the department itself.
Dealing with industrial related issues: Generally the industrial related issues such as negotiation with employees union, ensuring the labor rights etc are done by this department.
Ensuring proper implementation of Labor Law: This department one of the main jobs is to ensure the proper and exact implementation of the Labor Law that is applicable to the factory workers and the employees.
Taking Disciplinary action: This department has the right to take any kind of disciplinary action including punishment, suspensions and termination from the job.
Maintaining liaison with Government Regulatory bodies: Administration keeps relation with the following Government regulatory bodies for the legal aid. Or helps in any accident or medical aid:
Ministry of Health, Peoples Republic of Bangladesh
Office of Directors of Labor
Explosive departments
Fire station of Naraynganj
Naraynganj thana, NSI, DB and SB
The Pourosova of Naraynganj
Customs and Vat, Narynganj circle
Office of the Deputy Commissioner, Naraynganj
Office of the Superintendent of Police, Narayanganj
Civil Surgeon, Naraynganj
Supervise official works: To supervise and monitor the attendance of the employees, job cards regularly and prepare monthly summary and daily absent reports etc are the jobs of the administration.
To monitor leaves: The administration monitors leaves of plant employees. Each employee has a leave file that integrate all kinds of leaves like-
Annual leave
Medical leave
Casual leave
Special leave
Maternity leave
Leave without pay etc.
Ensuring safety & Health: To ensure the safety & health of all employees and company assets as well as ensuring proper security management of the plant are the jobs of the administration department.
Handling visitors: The work of handling external visitors and arranging all necessary uniforms and other accessories is done by the administration.
Supervising: The administration has to do several supervising jobs as follows:
To supervise transport tools (distribution, repair and maintenance)
To supervise canteen management.
Supervise of all cleaning services of the plant (House keeping and gardening etc.)
Others Responsibility:
 To supply all official resources to regulate employees daily work
To look after plant house keeping
To ensure plant security
To ensure tale-communication plant
Maintain industrial relation
Environment monitoring such as – Sound, Air and Water pollution
Liberty granted employment entrance and exit
Bill of Gas, tax, electricity
WAREHOUSE
arehouse is the place where materials for the production are stored for further use and distribution. The Advanced Chemical Industries Ltd. has a striking warehouse where raw, packaging and finished products are stored with great care. This warehouse has two units. They are as follows-
 1. Ware house 1 (For Raw and Packaging Materials)
2. Ware Hose 2 (For Finished Products)
There are different segments of the warehouse. They are:
  In the Quarantine area raw and packaging materials are preserved for the approval of the Quality Assurance Department.
  In the Released area raw and packaging materials are preserved here with great safety and care which are approved by the QA. This area is the heart of the ware-house.
  Raw materials, packaging material and finished products that fail to get approval from the QA are retained with a lot of security in the Rejected area.
  In the Finished product area generally finished products are installed here for distribution in the market.v  In the Cold Storage area those products are kept that are heat sensitive and flammable materials.
The work of warehouse is differentiated into two categories. They are:
Routine works
Periodic works
Routine works done by warehouse:
Arrival of materials: Raw & packaging materials arrive at the factory premises by different Supplier with two copies of delivery "challan & invoice".
Invoice checking: The concerned authorities of the warehouse verify the invoice & accordingly they will check whether the shipping mark is logged on the container or not.
Physical inspection and receipt/Discrepancy report: After completing the physical inspection of the raw materials, the materials are received on the basis of SOP if there is no discrepancy.
Quarantine storage: Raw and packaging materials are stored in this stage before the checking by the QC and approval from the QA.
Log book entry: To entry the actual received quantity of materials into the log book and copy to MIS Department, Shipping Department, Production Planning (Factory), Warehouse.
MRR for imported items: After receipt of materials, MRR is completed & the quantity of materials undergoes computer entry to the final stock. Three copies of MRR send to Shipping Dept, A/C Dept, and Warehouse.
QC sampling: Warehouse authority will inform the QC for sampling and after doing sampling and analyzing the QC will send the report to the QA.
QA release / reject: On the basis of QC analysis & pass report QA give 'released tag' on each & individual container or box. If the material fails to pass QC test, QA give rejected tag on each and individual container or box.
MRR / Failed MRR: Send copy to A/C Department, Shipping Department, and Warehouse.
Disposition Of released / rejected materials: Released materials are placed in the released area for dispensing and Rejected materials are placed in the rejected area until further decision for final disposition is made.
Dispensing: Only the released materials are dispensed as per requisition of production department following respective SOP.
Distribution: Most of the dispensed materials are carried and supplied to respective department by Warehouse personnel.
Computer entry of requisition: Inventory updating is done by computer entry of issued requisition and copy to e-mail for users.
Monthly inventory report: Monthly updated inventory report is sent to MIS Department, A/C Department, and Purchase Department.
 Flow Chart of Warehouse's Routine works
The handling of finished goods is also a routine work of the warehouse. After getting finished goods transfer note from manufacturing department, the works that are done by the warehouse are projected below:
Flow Chart of Handling of Finished Goods by Warehouse
Periodic works done by warehouse: (Export in the foreign market)
Export Order: Having information from international marketing department with Invoice, packing list and export permission issued by Drug Administration.
Apply to custom: To apply for export to customs office with Export from duly filled by Warehouse invoice, packing list and export permission issued by Drug Administration.
Delivery to C&F agent: In presence of custom inspector materials delivered to C & F agent.
Receipt of airway bill: International marketing department send airway bill for necessary information & action.
Submission to custom: Paying the air way bill to custom office with monthly return.
Flow Chart of Warehouse's Periodic works
Sampling Booth of warehouse:
After reaching the raw material in the warehouse, the QC officer does the sampling of the raw materials in the sampling booth.
Sampling is done by a sampler that consists of three parts- upper, middle and bottom. The sampling is done on the basis of FIFO (First in First Out) system. For active ingredients, every container and for excipient, (Ön+1) containers are sampled (where n = total number of the containers).
 Dispensing areas of Warehouse:
A dispensing officer is responsible all the time for dispensing the raw materials to the production and packing materials to the packing areas. Following things should be checked by the dispensing officer in all phases:
To check that only those materials that are approved have been
To check that the area of dispensing is absolutely free from others materials.
To check whether cleaning is done with IPA and savlon solution.
To check that correct quantity and approved quality of materials are being dispensed as per requisition.
To heck that materials come first are being dispensed first, to follow FIFO (First In First Out).
Miscellaneous things:
There are some other things that are maintained in warehouse. They are-
To keep warehouse free from attack of insects and rats, some insect or rat killer devices are being used.
To protect warehouse's material from dust, the building is built in a systematic way such as the double door system.
Raw materials and finished products are easily identified here with the help of an index which includes different code for different area also.
Packaging materials in warehouse are kept or placed following Alphabetical order.
NOVEL DRUG
DELIVARY SYSTEM
ACI is actively engaged in introducing newer molecules and Novel Drug Delivery Systems (NDDS) to meet the needs of the future.
NDDS department is a new plant in ACI which is established for the purpose of developing some special drug delivery system such as sustain released drug delivery, controlled drug delivery etc. Now this department is using to develop only pellet formulations with target drug delivery and time released drug delivery system. By increasing or decreasing coat of Pellets & materials in Pellets in capsule, it gives sustain release or controlled release of drugs, which can not be adequately possible in tablet form. Pellets production is very rare in Bangladesh. It only produced 2-3 company in Bangladesh. ACI Ltd is one of the company that produced Pellets. The Pellets products that are generally produced in ACI Ltd. are – Omeprazole, Propanolol, Diclofenac, Zinc, Folic acid, Pellets, Vitamin D-complex, Iron, Ascorbic acid etc.
Flow Chart of Pillet That has been used for Omeprazole Production in NDDS department:
                                  Machinery Used in NDDS:
                                      
Unit
Machine name
Source
Capacity
Model

No. of spray Gun/Motor/RPM

1
Two Tray dryer
BECON-India,
Bangladesh48 TrayN/A
2Fluid bed processor/coaterSupplier Company Anis Pharma -India5 kgAPCG -225
3Fluid bed processor/coaterSupplier Company Anis Pharma -India
100 kg
APCG 450 4Miller MachineIndia
20 kg Two Motor-2700 RPM5Coating pan, Paristaltic PumpPharmanechi -India  16Fluid bed granular coater,
China300 kgACIFBC-300
5 Spray Guns7Shifter MachineGanson
 During Visiting Product Running:
Product Name:
Generic Name:
Active Ingredient
Excipients
Batch Size
Batch no:
Omeprazole 8.5% w/w F/c Pillets
Omepprazole
Omeprazole 221.00 Kg (Core)Lk-07
Neutral seeds
Lactose
Mannitol
Sucrose
Disodium hydrogen phosphate dyhydrate
Sodium laurul sulphate
Purified talc
Providone
Sodium hydrate
Purified water
 Process of Omeprazole:
Sugar seed load       Binding solution+ Active       Spray coating         Seal coating

 Enteric coating
Requerments Parameters for the process of Omeprazole:
Seal coating temereture: 50 + -5C
Enteric coating temperature: 30+-5C for omeprazole.
Steps of Procedure:
First Step:
Sugar is meshed in a mesh machine.
Second step:
Load the materials in mixing tank and run also peristaltic pump to spray the solution on materials in that is loaded in mixing tank.
Mix first active and excipients with solutions.Then added after sometimes sugar dust. Sugar dust is given so that the active will be better binding. Sugar dust size0.5 micron.
Third Step:
Unload the materials then dry (after 1 hour the materials shacked by hand for uniform dry.) initial temp.48c, final temp.50c
Change Over Procedure of The NDDS Room:
For room:
Water (Tap water)                     Savlon                         Water                        Mop.
For seal coating:
Water                  Mop (Dry with cloth)
For Sr + TR Coating:
Use IPA (Iso Propyl Alcohol)                   NaoH                   Huge water
 Clean with Duster
 SOLID DOSAGE FORM  
OF OLD PLANT
 CI Pharma's biggest unit is the Solid department which is also the most important department of any company. From this unit most of the returns on investment come for the company. Two Sections (Old Solid & New Solid Plant) along with different units of the Solid department have been projected below in the flow chart:
DISPENSING UNIT
Dispensing is the first step in any pharmaceutical manufacturing process. Dispensing is one of the most critical steps in pharmaceutical manufacturing; as during this step, the weight of each ingredient in the mixture is determined according to dose.
In "ACI" the dispensing (Old Solid) is done by purely manual by hand scooping from primary containers and weighing each ingredient by hand on a weigh scale, manual weighing with material lifting assistance hand Bag lifters, manual or assisted transfer with  weighing on weigh table.
 Machinery and Equipments:
Weighing scale (Floor type)
Hand Lifters
Drums
Spoons
Trolley
Pass box (New solid Plant)
Log book
In process Check in dispensing:
Weighing accuracy
Dust control (laminar air flow booths, glove boxes), during
manual handling
Lot control of each ingredient, material movement into and out
      of dispensary should be considered during dispensing.
Balance calibration
Close Monitoring
Air Control
Humidity Control
Experienced Operator selection
Weighing control:
Weighing of raw material is the first operation in a production process. A fault at the weighing stage can cause an expensive batch failure. Therefore, it is vitally important that manufacturing of a medicine begins with the proper emphasis on weighing. The problems that intricate weighing operations may involve:
Contamination during weighing
Weighing of incorrect amount
Weighing of wrong materials
Weighing into an unclean container
Weighing into a wrongly labeled container
The following basic requirements need to be satisfied for dispensing raw materials:
Dispensing area must be isolated from the manufacturing operations and supplied with clean air.
Weighing stations must have adequate dust extraction facility to avoid cross-contamination and to protect operators
Provision of humidity controlled weighing for protecting moisture sensitive materials must be adequate
Balances with suitable weighing ranges must be employed
Balances must be clearly marked with maximum and minimum range to be weighed to suit the sensitive and precision
Provision for washing and drying of weighing utensils must be made
Other weighing facilities e.g. oils/liquids (flammable and non flammable), Milling/sifting, before weighing etc. must be developed as required.
Balances must be checked with the standard weight daily by the production staff and periodically by the QA personal ensuring accuracy of the balances in use using "reference standard" weights
During weighing operation two persons must be present to check and certify the correct weighing .Both of them should sign the weighing sheet. Adequate labeling of dispensed items must be ensured:
During weighing operations both the operators must ensure:
Checking he requisition or process sheet for the items needed
Checking the container label of the materials to be dispensed
Checking the quantity being weighed
Following the correct procedure of weighing
Checking the label and cleanliness of the container which the material is being dispensed into.
GRANULATION UNIT
Granulation:
Granulation is the process in which the powder particles of raw materials are made to form large particles in order to facilitate compression for the production of tablet. All the materials are received from the dispensing unit and granulation is performed. For suitable granulation, t is required to have 30-40% powder and 60-70% granules and also 1-5% moisture in compressing particles. In granulation process, these are maintained accurately according to the QC provided specifications. In ACI pharmaceuticals Ltd the following granulation processes are used for tablet manufacturing
Granulation done for-
To improve the flow of powdered materials by forming sphere like or regularly shaped aggregates and
To improve the compression characteristics of the mix (blend.)
To prevent segregation of the constituents in the powder mix.
In this unit two types of granulation processes are performed:
Dry Granulation
Wet Granulation
Wet Granulation:
This is the most widely used and most general method of tablet preparation. Its popularity is due to the greater probability that the granulation will meet all physical requirements for the compression of both tablets. The wet granulation of the tablet production is essentially a process of size enlargement, sticking particles of drug and excipients together using an adhesive to produce a granular product with improved flow properties and increased ability to cohere under pressure.
Wet granulation method is performed with the following steps in ACI-
Accurate weighing of active ingredients and excipients
Preparation of granulating paste/slurry by suitable solvent with binder, preservatives etc.
Dry mixing of active ingredients, diluents etc.
Wet mixing (Dry mixture + paste)
Wet sieving (use granulator) Mesh size 6 or 8 is used here
Drying (usually fluid bed dryer used and required moisture is maintained here)
Dry sieving and Mesh size 14 is used here
Lubrication and blending
Discharge (into double polythene bag and close lid of drum tightly and send to compression unit for compression)
Dry Granulation:
This process is applied for those drugs which are sensitive to moisture. This process is also used for water sensitive powder that needs granule formation before compression.
Dry granulation method is performed with the following steps in ACI-
Accurate weighing of active ingredients and excipients
Dry mixing of active ingredients, diluents etc.
Slugging or pre-compression
Milling and sieving
Lubrication
Discharge for compression
Checklist for in-process inspection in granulation unit-
Observation No.
Date
Observation No.
Time
Room condition
Temperature and humidity (OK / NS / DNC)
Cleanliness and arrangement (OK / NS / DNC)
Segregation of materials/products (OK / NS / DNC)
Identification of level (OK / NS / DNC)
Free from previous material/product/product residues/documents (OK / NS / DNC)
Correctness of batch process sheet (OK / NS / DNC)
Containers of starting materials (OK / NS / DNC)
Entry in batch process sheet (OK / NS / DNC)
All of these are done and approved by QA department and samples are approved by QC department.
Flow Chart of Granulation:
Machineries used in Granulation Unit
 (Old Section)
Name of the machine
Model
Purpose
Origin
Capacity
Bin blender,
 
Rpm-24max
Ganson
200kg
Fluid bed dryer (FBD) – CALMIC CISA SPA
 
 
Italy
60kg/batch,
Fluid Bed Dryer (FBD), Ganson
 
 
Ganson India.
200kg
Lifting and Tilting
 
 
Ganson India.
 
RMG-Ganson
     GMP
 
India.
 
Paste mixer
     GMP
 
Ganson India.
200L
Product Lift
    GMP
 
     Ganson India.
 
Planetory mixer
  Min28,120maxUK.30kg,Granulator.(Old virsion)
Uk      Lifter 2pich  Ganson India. 
 Machineries used in Granulation unit new plant
Unit
Name
Model
Purpose
Capacity /RPM
Origin
1
Super mixer/ Granulator,CapacitySource: 400v-3F-50Hz, Motor: 100HP+1.1kw, Origin: Taiwan.
YC-SMG-800,Mixing/Granulating240-300 kg/batch,Yenchen Machinery Co. ltd.
Taiwan2Wet granulator
YC-WG-12Granulation80~200 kg/hr,
Power: 400v-50Hz, Pore size: 6mm,
Motor: 7.1/5HPYenchen Machinery Co. ltd Origin: Taiwan.3Fluid bed dryer/ Granulator,YC-FBDJ-300,Drying250-300kg/batch,
Motor: 54HP, Power:400v-3f-50Hz,  RPM: Impeller (1500), Chopper(3000).
Yenchen Machinery Co. ltd Origin: Taiwan4Lifting and Tilting device, , ,
YC-LS-300,Product Transfer300kg/batch,
Motor: 5HP, Power: 400v-3f-50HzYenchen Machinery Co. Ltd
Taiwan
 Machineries used in Granulation unit new plant
Unit
Name
Model
Purpose
Capacity
Origin
5
Dry siving, Cadmill fitted (2.5mm),GANS COMMUNITOR,
GMP,
Type:STD, SR.NO.:362Shiving Ganson Limited, Mumbai, India, Pore size: 2.5 mm6
V-blender/Mixer bYC-VM-1500
 600~900 L
Power: 400v-3f-50Hz, Motor: 10Hp,.
Yenchen Machinery Co.
Origin: Taiwan7
V-blender/Mixer,YC-VM-1500
 600~900 L
Power: 400v-3f-50Hz, Motor: 10Hp,
Yenchen Machinery Co. Ltd.
Taiwan.
8Shifter
 GPM  Ganson,
India. Vacuum Suction device
 YC-VSD-1 80~200kg/hrYenchen Machinery Co. Ltd,
Taiwan.
COMPRESSION
UNIT
Compression unit: After granulation, the granules are compressed to form tablets of specific weight, hardness and thickness. Compression unit consists of six compression rooms.
Checklist during compression:
1. Machine
2. Punch set:
Length
Width
Shape
Upper punch specification
Lower
3. Theoretical:
Weight test: 10 tablets weight + % variation (according to pharmacopoeia)
Hardness test (… to… kg/cm2 )
Disintegration test (… min)
Thickness test (… mm max)
Friability test (NMT…. %)
Test for any defect such as capping, surface roughness due to moisture imbalance, edge chipping, sticking, logo finishing etc.
Machineries used in Compression unit
                                 
Unit
Machine name
Source
No. of Station And Type
Model
RPM
1
Cadmach
Ahmedabad, India.35, DCMB4,Max.70/Min2Cadmach
Ahmedabad, India.20,CMD4,Max.35/Min
3CTX 32, B Max.60/Min
-4Manesty  Single  hopperMax.5Manesty  Double hopperMax.6CADPRES IV 45,
Double hopper——–
 COATING UNIT
 ablet coating is the application of a coating material to the exterior of a tablet with the intention of conferring benefits and properties to the dosage form over the uncoated variety.
In its widest sense the technology is also applicable to multi particulate systems intended for modified-release applications.
Reasons for coating tablet:
The major reason can be summarized as follows-
    To protect the ingredients from environment, particularly light and moisture.
    To mask the bitter or unpleasant taste of the drug.
    Colored coatings also mask any batch differences in the appearances of raw
materials and hence allay patient concern over tablets of differing appearance.
    Coating may be optimized with respect to colorization and gloss to aid in their sales appeal or to reinforce marketing brand identification.
    Colored coatings aid in the rapid identification of product by the manufacturer, the dispensing pharmacist and the patient.
    To control the release of drug from tablet.
    To protect the drug from the gastric environment of the stomach with an acid resistant enteric coating.
Mainly three types of coating are performed in the solid section. They are as follows-
Flow Chart of different types of coating:
Machineries used in Coating unit
 
Unit
Machine name &Model No
Source
Capacity(Kg)
Speed (rpm)
No. of nozzle/Gun & Size
1
Ganson ,Model-GAC 1500
India
300-350 kg
4.5
6, Size:1.2mm
2
Sejong,Model-SFC-130-FSN
Korea
150 kg
1.8
2, Size: 1.2 mm
Coating problems:
 General coating problems that may occur during manufacturing. Those problems are-
Logo bridging
Logo infilling
Picking/Sticking
Twinning
Cracking
EDGE Chipping/ Erosion
Core erosion
Peeling
Orange peel/roughness
The above problems can be overcome by following one or more of the following solutions:
Select suitable coating material
Change spray rate
Change drying rate.
Change distance between spray guns and surface of tablet bed.
Change atomizing air pressure.
Change inlet air temperature/air flow
Moreover working experience may help to get quick salvation.
CAPSULE UNIT
The word capsule is derived from the Latin "capsula", meaning a small box. In pharmacy the word is used to describe a particularly tasteless, hard or soft soluble container or shell made up of a suitable form of gelatin or other suitable material which is filled with medicines to produce a unit dosage, mainly for oral use.
Capsule size (in theory):
Empty gelatin capsules are manufactured in various sizes, varying in length, in diameter and in capacity. The size selected for use is determined by the amount and density of material to be encapsulated. Generally the capacity varies from 600 mg to 30 mg. In ACI, mainly capsule size 0, 1, 2, & 4 are used.
In process check performed in this section-
Observation No.
Date
Time
Room condition
Correctness of  batch process sheet e.g. product name, batch no, date of processing
Product identity
Balance and correctness of weights on the pan
Appearance of the products
Correctness of control chart
Control weight
Problem occurred during encapsulation:
Blank shell
Improper filling of shell
Shell breaking
Shell lock in channel
Improper fitting of shell in dies if compressed air pressure is not adjusted properly
Improper or large size of pellets may cause blockage of nozzle. So shells are left empty
 Machinery in Capsule filling unit:
| | | | |
| --- | --- | --- | --- |
| Machine Name | Source | Stations | Feature |
| Automatic Capsule Filling Machine MG-2 (MG Futura) | Italy | 16 | Max. 50,000 Capsules/Hour. |
  PACKAGING UNIT
Packing can be defined as an economical means of providing, presentation, protection, identification/information, containment, convenience, and compliance for a product during storage, carriage, display and use until such time as the product is used or administered. After compression of tablets and coating [if required], the tablets are packed either in blister pack or in the strip.
Primary packaging materials are (source Korea, India, Bangladesh):
Polyvinyl Chloride [PVC], (PVC/PVC)
Polyvinyl dichloride [PVDC], (PVC/PVDC)
Blister Foil,
Alu-Alu Foil etc.
Conventional strip foil
Machineries used in Packaging unit:
                                            
Number
Machine Name
Model
Type

Maximum capacity

Origin
01
HOONGA
HM400
Fully Automatic
Korea02BUCHONWIDER-AIII 216Korea03BUCHONWIDER AIV
Semi-Automatic Buchon Machinery Co. Ltd,
Korea,04
HORN NOACK
DPN 760  Germany.
Stages in Blister packing:
Some common Problem in Blister Machine:
Preheating problem – malleability
Forming problem
Sealing problem
Slitting problem – perforation, Loading problem, Air pressure
Scanner problem
Emboss problem
Heat exchanger
Feeding  problem –Chute channel, Gate transfer, Spiral, Brush
     Stage in Strip packing:
Steps involved in bottle filling:
CEPHALOSPORIN
DEPARTMENT
The cephalosporin unit is existed in old plant unit. In this section cephalosporin are imported from abroad and only filling and sealing are performed in this department.
Note: we were not able to visit this department because of painting this unit in our schedule visited time.

COMPLIENCE DEPARTMENT
ACI compliance department are responsible to monitor all departments .This department is under the "Quality Assurance" department but also monitor the quality Control department along with all departments
The "Compliance Department" of ACI is organized by ten members.
Note: We were not able to visit this department properly due to not present the officers in our schedule visited time.
ANIMAL HEALTH
DEPARTMENT
ACI limited also have an area where manufacturing medicine for animal. There are 105 products among them ten products are feed grades, thirty products are injectable (20 liquid injectable and 8 dry injectable and 2 penicillin powder) for animal is manufactured this area, which is separated from the other production area. In ACI Ltd animal health produces- tab, liquid, injections and others dosages form. Cream and capsule are not produced here.
Instruments: For animal section the following instruments are used-
                                        Machinary Used In Animel Health Division:
      Unit
Machine name
Source
Capacity
Model
     RPM
       1.
Cadmach (Tablet compression machine)
Cadmach Machinary Co Pvt Ltd, India
        16
       2.
Kornoboti (Tablet compression machine)India
3.High speed super mixer granulatorThailand150         4.Fluid Bed DryerThailand150         5.V- blenderYenchen Machinery Co Pvt Ltd600-900L/batch
                                    Machinery Used In Animal Health Division:
     Unit
Machine name
Source
Capacity
Model
     RPM
        6.
Pacona, Sachet  Machine (Auto filling & sealing)
India
7.Sachet Sealing Machine
THS-300
8.Strip Packaging Machine
Ganson,India GAV-D 25
9. Blister Packing Machine, HOONGAKorea

DRY SYRUP SECTION
Dry syrup is the preparation that is formulated as dry powder but administered orally as liquid dosage form. They are prone to hydrolysis during extended exposure of moisture. They are to be reformulated by mixing with certain amount of boiled water and should be use up within certain periods (5 days at normal temperature).
Physical plant design:
1. Filling and sealing area.
Precautions:
Temperature should be within 20-250C
Relative temperature should be within 30-35%
We observed the manufacturing of following Dry syrup preparation:
Odazyth Dry Powder Suspension (15 ml)
Batch size: 12000
Batch no: LK 1
Machines that are using in this section are given below:
1.Machine name: HAVSER  (Semi manual filling machine)
Origin: Canada
2.Hand sealing machine
Origin: India, RPM: 40 max
3.Others Machines:
      Elactronic balance
      Dust collector box
      Hygrometer
      Nitrogen gas silinder
Steps of Dry Syrup Preparation:
LIQUID, CREAM AND OINMENT (LCO) DEPARTMENT
In Advanced Pharmaceuticals Industries the L.C.O formulation department manufactures wide ranges of drugs.
This department consists of four Lines or units-
Steps involved in Manufacturing of syrup:
 Flow Chart of L.C.O
Steps involved in Manufacturing of Suspension:
Equipments Used in Syrup & Suspension:
Machine Used in Manufacturing Unit:
MACHINE NAME
mODEL
POWER SUPPLY
CAPACITY
ORGIN
MACHINE WEIGHT
IDENTIFICATION NO
Automatic Tube Filling and Sealing Machine
GF-800L(F)
220 Vol
120 / Min
China
2500Kg
119
Hanna Microprocessor Ph Meter
Ph 211
China

 

Bulk Manufacturing Vessel ..5
2000,4000 L India, China LCO.03/2Storage Vessel  1000L   Transfer pump   China LCO.05/2Sartorius Electrical Balance     LCO.21Vortex Mixture  2850 RPMEngland  Tainfu_ Suppositories vacuum emulsifying blenderTFSRJ
500 LChina  
Service Vessel
Trolley
Machine Used in Manufacturing Unit:
MACHINE NAME
mODEL
POWER SUPPLY
CAPACITY
ORGIN
MACHINE WEIGHT
IDENTIFICATION NO
Automatic tube filling and sealing machine, Subnil
Cartage filterLinbus 80 0.5-5 LIndia  Kallix Dupuy (Tube filling machine)
KX 60S 48 tube per minSwitzerland  HAUSER Machinery
 AF-99  Canada  Possitive filling machine (liquid Filler)
 LFM-D8 40 per minuteMyth Industries, Dhaka, Bangladesh  Pharmalab (Cap sealer)
    Pharmalab Engineering Ltd,
India  Pharmalab (liquid filler)
   90 per minutePharmalab Engineering Ltd.,
India  Sealing Machine, ROPP (Round Oval Pilfer Prove)
   48 RPM  

Machine Used in Manufacturing Unit:
MACHINE NAME
mODEL
POWER SUPPLY
CAPACITY
ORGIN
MACHINE WEIGHT
IDENTIFICATION NO
Positive Filling machine
40 RPM   Sealing Machine, ROPP (Round Over Pilfer Prove)
  Filling & Sealing Machine,
       Filling & Sealing Machine, CHINA SUN
Filling & Sealing Machine, CHINA SUN
Filling & Sealing Machine, CHINA SUN
 QJT6A 150 per minuteChina  Labeling Machine, Human CHINASUN Pharmaceutical Machinery Co. Ltd
TNZ 2001.67 KW12,000 bottles/ hr   
Machine Used in Manufacturing Unit:
MACHINE NAME
mODEL
POWER SUPPLY
CAPACITY
ORGIN
MACHINE WEIGHT
IDENTIFICATION NO
Light viewer, Hunan CHINASUN Pharmaceutical Machinery Co. Ltd
SDJ
2.2 KW
60-180 bottle/min

 

 

 

Hot air oven, Dryer of bottle,
5,474 for 130ml bottle,
6,786 for 1000ml bottle,
17,000 for small bottle,
10,000 for medium bottle   Bottle Cleaner & Washer,    (2 Pcs), The Thomas Hill
3,000 bottle/ hr   Washing Machine, Hitchen Electronic Crop
QJT6A3 KW30-80 bottle/min,
320 RPM
Machine Used in Manufacturing Unit:
MACHINE NAME
mODEL
POWER SUPPLY
CAPACITY
ORGIN
MACHINE WEIGHT
IDENTIFICATION NO
Bin Blender
200L   Fluid Bed Dryer (FBD), CALMIC CISA SPA
60 kg/batchItali  Fluid Bed Dryer (FBD)
200LGanson  Lifting & Tilting   India  RMGGMP  Ganson  Paste mixer
GMP     Product Lift
GMP     Planetory mixer
30kgUK  Granulator      Roma Cota
60kgThailand Spray gun:2
 Equipments Used in Cream & Ointment:
| | | |
| --- | --- | --- |
| Equipment | Origin | Features |
| | Greatide ,Taiwan | Model : 830920 |
| | Gansons, India | Capacity- 100 Liters. |
| | India | Used for water phase mixing |
| | England | For stirring |
| | India | |
| | Germany | Capacity-100 kg |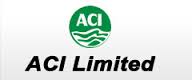 Some are parts:
In Plant Training in Advanced Chemical Industries Limited (Part 1)
In Plant Training in Advanced Chemical Industries Limited (Part 2)