ABOUT CROWD

Recently various promotional activities has been attempted to promote different aspects of our national culture that are regarded as deeply ingrained or that are integral part of our country. But unfortunately those events didn't last long. We tried to figure out why such inspiring steps didn't last. We found that the lack of internal unity lack of management & commercial mentality of organizers made them fail in their noble attempts. After those analyses we bunch of event management can play an effective role on the management side.
History:
On 24 September, The student of different Universities & Some creative vai-brothers gathered at Dhanmondi Robindrow Shorobor for and unofficial meting to improve and blushing our creativity we talked about some initial arrangement and at the end we decided to start some traditional activities.
Gathering:
As Crowd was kind to talk of the term for its innovative planning, so it received a positive response from our first official meting at 11 September 2007 was a huge success. We shared our thoughts & future planning with everybody & the new members of Crowd has got the vision. Crowd believes unity is power and we have long way to go and spoke in one voice that we are going to promote all kinds national cultures & contemporary events.
We would give our best shoot at positioning Crowd as an international standard event management firm.
Board Members of the Crowd…
Md. Shafiqul Islam                                       Mr. Jakaria Farhad
Managing director.                                          Director.
Mr. Jumhar Warid E Amin                         SK. Abir Hassan
Director.                                                          Director.
Mr. ASN Ahmed                                           Md. Kamrul Islam
Director.                                                          Director.
Md. Shahrukh Habib                                   Md. Azizul Hoque
Member.                                                          Member.
Md. Tanzir Ahmad                                       Md. Mafujur Rahman
Member.                                                          Member.
Welcome Message
From the Managing director of Board Member
Assalamu Alaikum     
We are glad to inform you that we the member of an exclusive event management firm, who use to arrange, decorate and supervise events and do promotional activities as charity show, street show and event closed door arrangements. We are a well reputed firm who supervised many successful programs.
I am Shafiqual Islam, and I am the owner of an event management firm, Crowed glad to inform you that we cater to your needs. We struggled at the beginning but now we are an established organization. We own our success to hard work, resilience, responsibility, reliability and timely excursion of service. We are grateful to the almighty. Hard work with integrally tempered with perseverance is a combination called success.
But we think that behind our success is another ingredient which is our indomitable team sprit. We don't even neglect your pettiest need because at the beginning we learned even from our tiniest silent. We believe in mutual keeping of commitments. We value good relationship over money. We look forward to work with you.
Allah Hafez
Thank you
On behalf of
Md. Shafiqul Islam
Managing director.
        Crowd
(Unlimited passion)
Event Management Firm
Information to the Employees ofCrowd…
Md. Shafiqul Islam                                                   Mr. Jakaria Farhad
Chief Executive Officer.                                            Director & Clint service,
Mobile:-01672551513.                                                Mobile:-01672462207.
Md. Shahrukh Habib                                               Mis. Nowrin Eveon
General Manager.                                                        Ass Director.
Md. Mahin Hossan                                                    Md. Kamrul Islam
Ass General Manager.                                                 Add mine & Planning.
Mis. Jabun Nisa                                                         Md. Zihad Talukder
Add mine & Planning.                                                Add mine & Planning.
Mr. Jumhar Warid E Amin                                     Md. Mafujur Rahman
Accountant.                                                                Ass. Accountant
Mobile:-01674991669 .                                               Mobile:-01670706007.
SK. Abir Hassan                                                       Md. Tanzir Ahmad
Event Manager & Clint service,                                  Event Manager & Clint service,
Mobile:-01670106343.                                                Mobile:-01670691979.
Md. Azizul Hoque                                                     Mr. ASN Ahmed
Account Executive,                                                    Operation Executive,
Mobile:-01675698967 .                                               Mobile:-016774303545.
Md.Shafawt Rahman Fuad                                     Md. Jakaria Ahmad
Field Manager,                                                            Field Manager,
Mobile:-01713701722.                                                Mobile:-01674936989.
Md. Syed Tozammel Azrifi                                      Md. Saif ur Rahman
Field Manager,                                                            Field Manager,
Mobile: 01733118954.
What is our motto ?
We never follow trends. What we do that makes a trends. We do different things. We do things differently. One thing we believe always –   "Success it's not gift………..It's to be achieved."
We watch dreams through the emotions. Analyze it according to the surrounding, deign it by reflecting the creativity, develop it through utilizing the resources, implement it by the unity and labor and evolve it for the betterment of the upcoming generation.
We know still now Bangladesh is a developing country. But for how many days this situation will extend? Everyone should step forward. Don't you know-'a journey of thousand miles……… must begin with a single step?"
So, think a like crowd and keep alive your dreams.
What are basic work of event management company?
  Event management firm is a broad topic that covers a rang of aspects, including advertising, public relation and promotions.
  Management involves a rang of processes concerned with finding out what consumers want and then providing it for them.
  Knowing what your client's expectations are exceeding them and building   a reputation based on that is the key success. Pay attention to your customer and they will come back time and time again, ignore them, and they will disappear faster then you can spend your management to try to bring them back.
How the work has been done ?
Running a successful business is not like a field of dream we can build it but they might not come. Crowd (Unlimited Passion) is all about letting people know about the product service of our offer, and persuading them to buy or use it. And for effective marketing we have to let people know about our product or service repeatedly. To do this we are going to have to come up with both a strategy and a plan.
What is the difference between a marketing strategy and a marketing plan?
The marketing strategy is shaped by our overall business goals. It includes a definition of our business, a description of our products and services, a profile of our target users or clients, and defines our company's role in relationship to the competition. The marketing strategy is essentially a document that we use to judge the appropriateness of our specific marketing plans.
The marketing plan can be though of as the practical application of your management strategy. You will see that the marketing plan includes details about your business unique selling proposition, pricing strategy, the sales and distribution plan and your plan for advertising and promotions.
            So in effect, you can't have a marketing plan without a marketing strategy. But aim plan without a marketing strategy is waste of time. The marketing strategy provides the goals for your marketing plans. It tells you where you want to go from here. The m plan is the specific roadmap that's going to get you there.
How events helps ? 
  Increase sales
  Improve corporate image
  Increase product demands.
  Improve customer confidence
Why your company need a event ?
  Do you like publicity?
  Do you know you customer demand?
  Can you collect you customer information?
  Do you want to keep up with the competition?
  Do you want to introduce prospective customers?
  Are you available for your customer for 24 hrs in a day?
  Can you provide your customer services directly to your client?
  Do you want to provide information about your promotional offers to your customers?
How can we provide you a solution ?
We provide our self on designing each and every side, around the client's requirements, we spend time, investigating a client's business, and perception. This enables us both to create a website for the client's which is visually stunning, and which promotes and improves the client's corporate image.
It is our aim at Crowd (unlimited passion) to deign and develop event that are as individual as your company, which will provide for you company, this improved level of customer confidence and loyalty.
Our firm will provide your company with an improved corporate image, improved customer confidence and in turn increased sales.
 Why you choose us ?
  We can deign the best for you, we try our best.
  Look how each of the sits has been tailored to the enquiries form or contact us.
  We will give you a better idea of what Crowd (Unlimited Passion) is and what it has done.
  We have fully professional dedicated team. They are well organized & experienced.
  When we deign we think about your branding, how to improve your business & moreover your sales.
  When you contact us, by whatever means, we will take time to determine your company's need, and to ascertain what kind of event, best suits your company.
Area of Specialization
  Seminar ,
  Concerts ,
  Branding ,
  Tread fair ,
  Media fair ,
  Activation ,
  Exhibition ,
  Adornment ,
  Road show ,
  Reality show ,
  Cultural show ,
  Fashion show ,
  Advertisement ,
  Photo shooting ,
  Video shooting ,
  Corporate party ,
  Annual function ,
  Interior designing ,
  Corporate conference ,
  Documentary programs ,
  Stage set-up & decoration ,
  Musical exhibition and fair ,
  Product launching ceremony ,
  Traditional national cultural show.
Association's Objectives
Our main aims are following:
  Events quality improvement.
  Making strong community a like Asiatic.
  Providing supports for young generation.
  Taking necessary steps for any kinds of publication.
  Making proper guideline for the new comers in crowd.
  Creating an International standard event management firm.
  Publishing "MAGAZINE" where including all kinds of in of about Crowd.
  Promoting Crowd as an Event Management Firm to make a place in several cultural activities.
Experiences
Crowd is a new association but the owner and top management of this association are related in different types of cultural events. The glorious experience of organizing various cultural events in the past, by the owner & others, Including.
Name, Date and Location of the Events:
  Crowd Fashion competition  09' (Marritt Convention Center Happy Arcadia Sopping Complex H# 3 R# 3 Mirpur Road Dhaka 1205).
  Crowd Bullfight competition  08' to 09' (Kamarpara, Dhamray, Dhaka)
  UIU Open day 06' to 09' (UIU Auditorium, National Museum, Shilpokola Academy, Residential Modal Ground).
Road Dhaka 1205).
  Arrange various kind of Seminar in Theater and IT.
  Work before different events in Asiatic event management as a employees.
  Pran prothomalo inter Private University foot ball Champion Ship in 08' to 09'.
CrowdFashion competition '2010
Date: 12th August 2010,
Day: Wednesday,
Venue: Marritt Convention Center Happy Arcadia Sopping Complex H# 3 R# 3 Mirpur Road Dhaka 1205.
Agenda Representation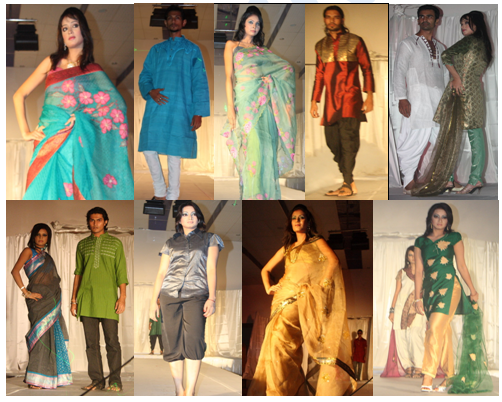 Details of Models:
Female: Ohona, Ariana, Sanjana, Liuny, Roma, Faria, Orsha, Rifa, Nabila, Shampa, Mukti, Nowrin, Chaiti, Tumpa, Sharika Ruhi.
Male: Akash, Ripon, Jamshad, Babpy, Shamim, Showon, Ashif,  Fuad.
      Choreographer : Md. Akash         &                       DJ : Mis. Sonika
Remuneration Ceremony

Details of  Winners:
1st  : Md. Rashal Hassin
        Student of BIUFT University.
2nd : Md. Ahammad Apu
        Student of Radiant.
3rd : Md. Topon Hossin
        Student of Radiant.
Representation of Adjudicator

Details of Adjudicator
1st  : Md. M. Hamid
       CEO of R TV
2nd : Mrs. Lina Tapushe Khan
        Director of Shanto Moriom University.
3rd : Md. Rofiq Siddiki
        Head of FD. In Shanto Moriom University.
4th : Md. Faruk Mashud
        Head of FD. In BIUFT University.
Crowd Bullfight competition '2009
Date: 12th November 2010,
Day: Friday
Venue: Kamarpara Dhamray, Dhaka.
Agenda Representation

UIU Open day '2010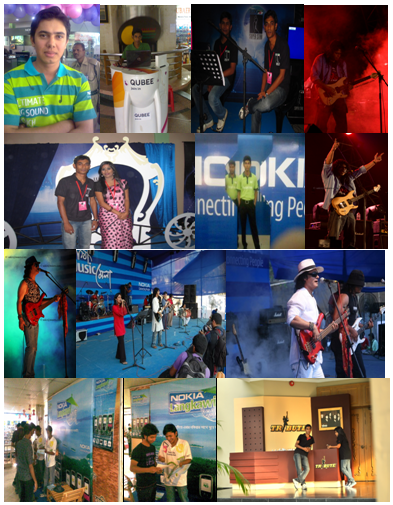 Conclusion
There is no conclusion of our journey because we are not several persons and there is our prosperity that is what we believe. It will be our pleasure to have you in our journey and your warm co-operation will make a bond of understanding for the events development of our country and marketing of your product as well. We believe that we all are quite good enough. That while, we always work hard for our every activities with passion & honestly.
We believe that, there is virtually nothing in this world that is undoable. Finally it is up to your company to help itself. It is important that once you have your company's events up and running, you spend a little time in promoting the products. Anywhere your company's name is likely to be seen.
Date: 15th October 2010,
Day: Friday ,
Venue: Residential Modal Ground.