Biography of Mary Wollstonecraft
Mary Wollstonecraft – English writer, philosopher, and advocate.
Name: Mary Wollstonecraft
Date of Birth: 27 April 1759
Place of Birth: Spitalfields, London, England
Date of Death: 10 September 1797 (aged 38)
Place of Death: Somers Town, London, England
Father: Edward John Wollstonecraft
Mother: Elizabeth Dixon
Spouse: William Godwin (m. 1797–1797)
Partner: Gilbert Imlay
Children: Mary Shelley, Fanny Imlay
Early Life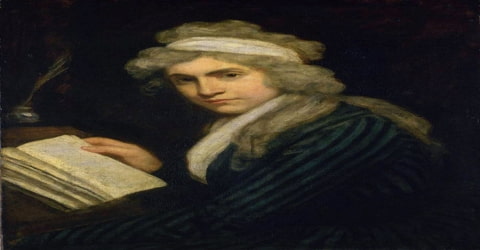 Mary Wollsteoncraft was born on 27 April 1759 in London. She was an English writer who advocated for women's equality. Her book A Vindication of the Rights of Woman pressed for educational reforms. Brought up by an abusive father, she left home and dedicated herself to a life of writing. While working as a translator to Joseph Johnson, a publisher of radical texts, she published her most famous work, A Vindication of the Rights of Woman.
In 1784, Mary, her sister Eliza and her best friend, Fanny, established a school in Newington Green. From her experiences teaching, Wollstonecraft wrote the pamphlet Thoughts on the Education of Daughters (1787).
During her brief career, she wrote novels, treatises, a travel narrative, a history of the French Revolution, a conduct book, and a children's book. Wollstonecraft is best known for A Vindication of the Rights of Woman (1792), in which she argues that women are not naturally inferior to men, but appear to be only because they lack education. She suggests that both men and women should be treated as rational beings and imagines a social order founded on reason.
Until the late 20th century, Wollstonecraft's life, which encompassed several unconventional personal relationships, received more attention than her writing. After two ill-fated affairs, with Henry Fuseli and Gilbert Imlay (by whom she had a daughter, Fanny Imlay), Wollstonecraft married the philosopher William Godwin, one of the forefathers of the anarchist movement. Wollstonecraft died at the age of 38, eleven days after giving birth to her second daughter, leaving behind several unfinished manuscripts. This daughter, Mary Wollstonecraft Godwin, became an accomplished writer herself, as Mary Shelley, whose best-known work was Frankenstein.
Today Wollstonecraft is regarded as one of the founding feminist philosophers, and feminists often cite both her life and work as important influences.
Childhood, Family and Educational Life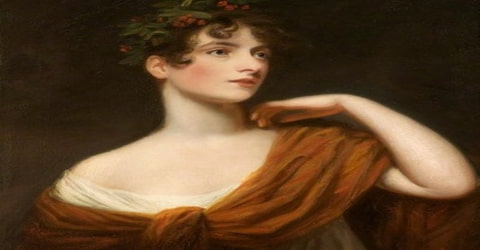 Mary Wollstonecraft was born in Spitalfields, London on 27 April 1759. She was the second of the seven children of Elizabeth Dixon and Edward John Wollstonecraft. Although her family had a comfortable income when she was a child, her father gradually squandered it on speculative projects. Consequently, the family became financially unstable and they were frequently forced to move during Wollstonecraft's youth. The family's financial situation eventually became so dire that Wollstonecraft's father compelled her to turn over money that she would have inherited at her maturity.
Mary had an older brother called Edward or Ned, on who, she claimed her mother lavished affection. Ned was also well educated while Mary only had a basic schooling. She learned to read and write but Mary was mainly self-educated.
Two friendships shaped Wollstonecraft's early life. The first was with Jane Arden in Beverley. The two frequently read books together and attended lectures presented by Arden's father, a self-styled philosopher and scientist. Wollstonecraft reveled in the intellectual atmosphere of the Arden household and valued her friendship with Arden greatly, sometimes to the point of being emotionally possessive. Wollstonecraft wrote to her: "I have formed romantic notions of friendship … I am a little singular in my thoughts of love and friendship; I must have the first place or none." In some of Wollstonecraft's letters to Arden, she reveals the volatile and depressive emotions that would haunt her throughout her life. The second and more important friendship was with Fanny (Frances) Blood, introduced to Wollstonecraft by the Clares, a couple in Hoxton who became parental figures to her; Wollstonecraft credited Blood with opening her mind.
After the death of her mother in 1780, Mary abandoned her own home and went to live with the Blood family, a female enclave that subsisted on the small earnings to be made by needlework and painting. Her sister Eliza escaped the home by marriage, but, when after the birth of a child she appeared to her husband to have suffered a nervous collapse, he summoned Mary to help in her recovery. The sister, instead, became convinced that the problem lay in her marriage, and she essentially kidnapped Eliza, afterward arranging for a legal separation of husband and wife.
However, Blood died in 1785 and the next year Wollstonecraft closed the school. For a short time, she worked as a governess but she did not get on with her employer.
Personal Life
In December 1892 Mary Wollstonecraft moved to Paris, the center of the French Revolution. Early in 1793 she met and fell in love with an American named Gilbert Imlay. Mary soon fell pregnant. They named their daughter Fanny, after Mary's best friend. Meanwhile, Britain had gone to war with France. To protect Mary from anti-British feeling Imlay registered her as his wife at the American embassy. However, Imlay had no intention of actually marrying Wollstonecraft and he left her in 1794. Desperate Mary followed him to Le Havre, where she gave birth to a daughter, Fanny on 14 May. Mary Wollstonecraft then pursued Imlay to London. But Imlay was not interested.
In despair, Wollstonecraft attempted to kill herself by swallowing opium. But a servant managed to revive her. Imlay then persuaded Wollstonecraft to travel to Scandinavia on a business venture on his behalf despite the fact that she had a very young child. But when she returned Wollstonecraft learned that Imlay had found another woman. Once again Mary tried to kill herself, this time by jumping in the River Thames.
Leaving a note for Imlay:
Let my wrongs sleep with me! Soon, very soon, shall I be at peace. When you receive this, my burning head will be cold … I shall plunge into the Thames where there is the least chance of my being snatched from the death I seek. God bless you! May you never know by experience what you have made me endure. Should your sensibility ever awake, remorse will find its way to your heart; and, in the midst of business and sensual pleasure, I shall appear before you, the victim of your deviation from rectitude.
Two men managed to save her from drowning. Mary Wollstonecraft kept trying to persuade Imlay to change his mind but he would not. Finally, early in 1796, she ended all contact with him. The same year, 1796 she published another book – Letters Written During a Short Residence in Sweden, Norway, and Denmark.
Gradually, Wollstonecraft returned to her literary life, becoming involved with Joseph Johnson's circle again, in particular with Mary Hays, Elizabeth Inchbald, and Sarah Siddons through William Godwin. Godwin and Wollstonecraft's unique courtship began slowly, but it eventually became a passionate love affair. This time she fell in love with him. Mary fell pregnant and she married Godwin on 29 March 1797.
After their marriage on 29 March 1797, Godwin and Wollstonecraft moved to 29 The Polygon, Somers Town. Godwin rented an apartment 20 doors away at 17 Evesham Buildings in Chalton Street as a study, so that they could both still retain their independence; they often communicated by letter. By all accounts, theirs was a happy and stable, though brief, relationship.
On 30 August 1797 Mary gave birth to a daughter who later became Mary Shelley author of Frankenstein.
Career and Works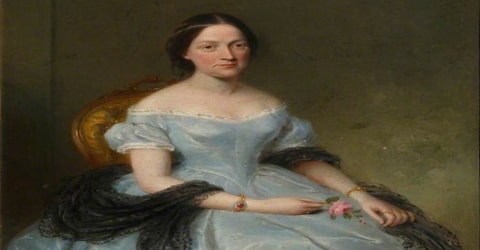 When her friend Fanny died in 1785, Wollstonecraft took a position as governess for the Kingsborough family in Ireland. Spending her time there to mourn and recover, she eventually found she was not suited for domestic work. Three years later, she returned to London and became a translator and an adviser to Joseph Johnson, a noted publisher of radical texts.
However, Mary then tried her hand at writing and in 1787 she published a book called Thoughts on The Education of Daughters. In 1788 she published a novel called Mary: a Fiction. She also published a book for children called Original Stories From Real Life. Afterwards, Wollstonecraft wrote for Johnson's Critical Review. She also translated foreign books into English. However, her opportunity for fame came when the French Revolution began in 1789.
When Johnson launched the Analytical Review in 1788, Mary became a regular contributor. Within four years, she published her most famous work, A Vindication of the Rights of Woman (1792). In the work, she clearly abhors prevailing notions that women are helpless adornments of a household. Instead, she states that society breeds "gentle domestic brutes" and that a confined existence makes women frustrated and transforms them into tyrants over their children and servants. The key, she purports, is educational reform, giving women access to the same educational opportunities as men.
Many years later, after she moved to Italy, Mary Shelley found herself befriended by one of those once wayward sisters, who, having escaped an arranged marriage to an Irish peer, in veneration of her former governess had adopted the name of Mrs. Mason and thrived amid the intellectual life of the university town of Pisa.
In 1790 a philosopher named Edmund Burke published a book in which he criticized the French Revolution. In reply, Mary Wollstonecraft wrote A Vindication of The Rights of Men. It brought her immediate fame. Then in 1792 Wollstonecraft published a book called A Vindication of The Rights of Woman. The book was a bestseller. It was translated into French and German and it was also published in America.
With her career as an educator frustrated, Mary Wollstonecraft determined to earn her living by her pen, translating from the French and reviewing for Johnson's periodical, the Analytical Review. At Joseph Johnson's weekly Tuesday dinners Mary Wollstonecraft met a number of radical thinkers: Thomas Paine, William Blake, William Wordsworth, and most importantly, though at the time he found her somewhat irritating, William Godwin, whom she first met in 1791. With Johnson's liberal circle of intellectuals Mary, at last, found her rightful place, and soon she found the opportunity to enlist her pen in controversy far beyond the range usually assumed by a female author. Her target was Edmund Burke's conservative Reflections on the Revolution in France, written ostensibly as an admonishing letter to Richard Price. Although there were some thirty responses to Burke's rambling diatribe against French democracy, including Thomas Paine's best-selling polemic, Rights of Man, Mary Wollstonecraft's A Vindication of the Rights of Man (1790) had the honor of being the first off the press. It is clear, however, that as Wollstonecraft honed her attack on Burke's defense of landed property over human rights she saw a larger issue on which Burke's entire argument depended: patriarchy. Two years later saw the publication of the work that made her famous and that survives the centuries for the depth and cogency of its analysis, A Vindication of the Rights of Woman, published by Johnson in 1792.
The ideas in her book were truly revolutionary at the time and caused tremendous controversy. Wollstonecraft also wrote Maria, or the Wrongs of Woman, which asserted that women had strong sexual desires and that it was degrading and immoral to pretend otherwise.
Death and Legacy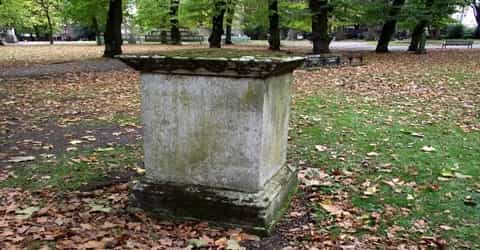 On 30 August 1797, Wollstonecraft gave birth to her second daughter, Mary. Although the delivery seemed to go well initially, the placenta broke apart during the birth and became infected; puerperal (childbed) fever was a common and often fatal occurrence in the eighteenth century. After several days of agony, Wollstonecraft died of septicaemia on 10 September. She was buried at Old Saint Pancras Churchyard, where her tombstone reads, "Mary Wollstonecraft Godwin, Author of A Vindication of the Rights of Woman: Born 27 April 1759: Died 10 September 1797." (In 1851, her remains were moved by her grandson Percy Florence Shelley to his family tomb in St Peter's Church, Bournemouth.)
Her monument in the churchyard lies to the north-east of the church just north of Sir John Soane's grave. Her husband was buried with her on his death in 1836, as was his second wife, Mary Jane Godwin (1766–1841).
Wollstonecraft has what scholar Cora Kaplan labeled in 2002 a "curious" legacy that has evolved over time: "for an author-activist adept in many genres … up until the last quarter-century Wollstonecraft's life has been read much more closely than her writing".[69] After the devastating effect of Godwin's Memoirs, Wollstonecraft's reputation lay in tatters for nearly a century; she was pilloried by such writers as Maria Edgeworth, who patterned the "freakish" Harriet Freke in Belinda (1801) after her. Other novelists such as Mary Hays, Charlotte Turner Smith, Fanny Burney, and Jane West created similar figures, all to teach a "moral lesson" to their readers. (Hays had been a close friend, and helped nurse her in her dying days.)
Information Source: