Full name: Josip Broz Tito
Date of birth: 7 May 1892
Place of birth: Kumrovec, Kingdom of Croatia-Slavonia, Austria-Hungary (now Croatia)
Date of death: 4 May 1980 (aged 87)
Place of death: Ljubljana, SR Slovenia, SFR Yugoslavia (now Slovenia)
Occupation: Yugoslav communist revolutionary and statesman
Political party: League of Communists of Yugoslavia
Father: Franjo Broz (1860–1936)
Mother: Marija née Javeršek (1864–1918)
Spouse: Pelagija Belousova (m. 1920⁠–⁠1939)​; Herta Haas (m. 1940⁠–⁠1943)​; Jovanka Budisavljević (m. 1952)
Children: 4, including Mišo
Early Life
Josip Broz (Serbo-Croatian Cyrillic: Јосип Броз, pronounced (jǒsip brôːz); 7 May 1892 – 4 May 1980), commonly known as Tito (/ˈtiːtoʊ/; Serbo-Croatian Cyrillic: Тито, pronounced (tîto)), was a well-liked statesman and a member of the most potent anti-Nazi resistance group in Europe, the Yugoslav Partisans. Despite being a blatant authoritarian and tyrant, he was adored by everyone for his effective diplomatic and economic strategies.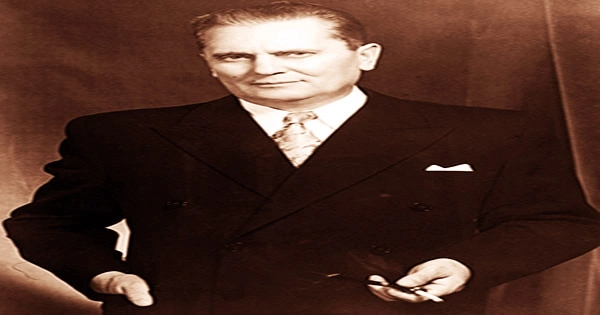 He served as the Communist Party of Yugoslavia's secretary general (later its president) (1939–1980), as well as the country's marshal (1943–80), premier (1945–53), and president (1953–80). He was also the country's supreme commander of the Yugoslav Partisans (1941–45) and the Yugoslav People's Army (1945–80). He was widely regarded as the creator of the socialist federation known as the "second Yugoslavia," which existed from the end of World War II until 1991.
He distinguished himself from other communist leaders by refusing to follow the Soviet-imposed rules and choosing to guide Yugoslavia toward socialism. He enjoyed widespread public support both within and outside of Yugoslavia. His domestic policies preserved the peaceful coexistence of the members of the Yugoslav federation and were seen as a unifying symbol. He developed into an ardent supporter of the non-aligned movement in the latter half of his life, serving as its first Secretary General in 1961.
Childhood and Educatioal Life
Josip Broz was born on 7th May 1892 in Kumrovec, a village in the northern Croatian region of Hrvatsko Zagorje. It was formerly a part of the Austro-Hungarian Empire's Kingdom of Croatia-Slavonia. The sixth child of Franjo and Marija Broz, he was. His mother was Slovene, while his father was Croatian.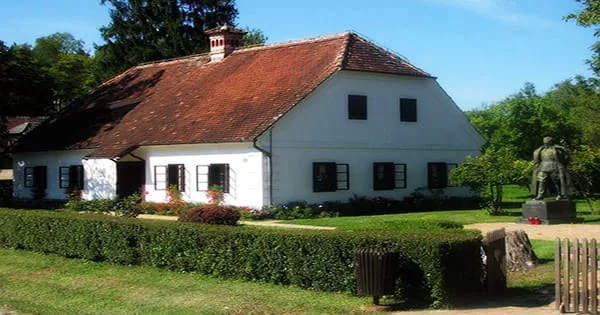 Young Broz started attending a Kumrovec elementary school in 1900, and he graduated in 1905. He relocated to Sisak two years later to begin his apprenticeship as a machinist. He joined the Social Democratic Party of Croatia and Slavonia after completing his training. He worked as a metallurgist at numerous companies in Kamnik, Cenkov, Munich, Mannheim, and Austria over the ensuing years.
He was enlisted in the Austro-Hungarian army in 1913. Broz was transferred to a Budapest non-commissioned officers (NCO) school after learning to ski during the winters of 1913 and 1914, following which he was given the rank of sergeant major. He was promoted to Sergeant Major in the Austro-Hungarian Army because of his brave actions.
Personal Life
Josip Broz Tito had many affairs and was married several times. In his lifetime, he was married three times: first to Pelagija Broz, then to Herta Haas, and last to Jovanka Broz. Zlatica Broz, Hinko Broz, Arko Leon Broz, and Aleksandar Broz were his four children.
Tito had led a promiscuous lifestyle and had a parallel relationship with Davorjanka Paunovi, a resistance courier who later acted as his personal secretary and went by the nickname "Zdenka." Tito requested that Davorjanka be buried in the backyard of the Beli Dvor, his Belgrade home, after she passed away from illness in 1946.
Working and Political Career
Tito was moved to the Russian front in early 1915, where he suffered severe injuries before being captured by the Russians in April of that year. He was taken to prisoner of war camps after a protracted hospital stay, where he became familiar with Bolshevik propaganda. He joined the Communist Party after returning to Yugoslavia, where it won the 1920 elections by capturing 59 seats. He was forced to relocate to Veliko Trojstvo, where he obtained work as a machinist, due to a state prohibition on communist activity.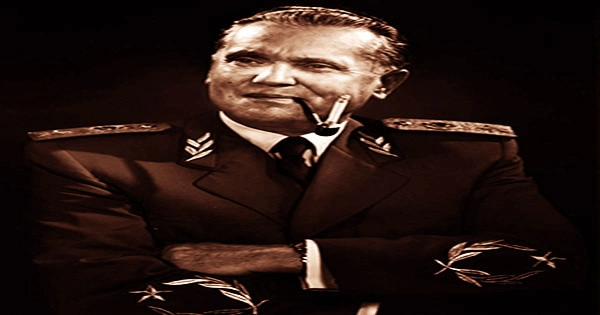 He held a number of positions during the ensuing years until being appointed secretary of the Croatian Metal Workers' Union in Zagreb. He kept up his connections and worked covertly while continuing to serve as a communist party member. After losing his job as a locksmith in Zagreb, he relocated to a neighbouring village and worked as a mill mechanic there until 1923.
Broz was chosen to serve on the CPY district committee in 1924, but the priest objected after he was detained for speaking at a fellow comrade's Catholic funeral. Up until 1927, when he joined the CPY committee for Zagreb and swiftly rose to the position of organizational secretary, he worked as a local and regional party official and labor union organizer throughout Croatia and Serbia after reviving his connections with the underground CPY. After taking the position, he engaged in a number of anti-government activities such as street protests and the like.
His efforts against the law did not last long; he was quickly apprehended and sentenced to five years in prison. However, he maintained a brave demeanor throughout the trial, earning the respect of party members. He first encountered Moa Pijade, who would later serve as his ideological tutor, in the prison. He also adopted the title of Tito during this time. He relocated to Vienna after being freed and joined the CPY Politburo there.
He carried out tasks in Soviet Union as directed by CPY Secretary General Milan Gorki for a full year between 1935 and 1936. Under his leadership, CPY developed new connections with militants and grew more powerful and effective. Gorkić's passing in 1937 prompted his selection to be the CPY Secretary General. At the Fifth Land Conference of the CPY, an underground minicongress held in Zagreb in October 1940, Tito sketched the CPY's leftist strategy, which focused the party on armed insurrection and on a Soviet-style federalist solution to Yugoslavia's nationality conflict.
Yugoslavia was attacked by Axis forces on April 6, 1941. Slavko Kvaternik declared the Independent State of Croatia on April 10, 1941, and in response, Tito established a Military Committee within the Central Committee of the Yugoslav Communist Party. Only the CPY was a functioning political organization when the Germans invaded Yugoslavia in 1941. Taking advantage of the chance, he pushed the populace to band together and fight the occupation. Within CPY, he created a military committee and was made Commander in Chief. He hid the real objective, which was CPY's takeover of power, under the guise of the national liberation war.
His Partisans established liberation committees with a communist majority, which made them a threat to the royal administration in exile and its domestic representatives, the Serbian Chetniks under Dragoljub Mihailovic, as well as the invaders. The Western Allies acknowledged Tito as the commander of the Yugoslav resistance in 1943 after his headquarters withstood brutal Axis operations from January to June (especially in the battles of Neretva and Sutjeska), which forced the London government-in-exile to reach a settlement with him.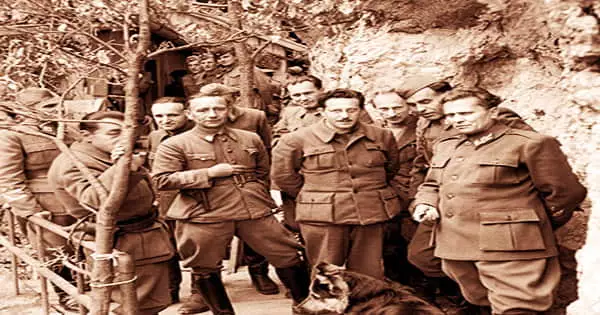 Since Pećanac was already completely cooperating with the Germans at that point, some people theorized that Tito departed Belgrade with their approval since his purpose was to divide the rebel forces, just like Lenin did when he arrived in Russia. Following the Vis Treaty, King Peter advised Yugoslavia's citizens to follow Tito's leadership or risk being labeled traitors. After that, in addition to serving as Commander-in-Chief of Yugoslav forces, Tito was acknowledged as the country's provisional prime minister.
In October 1944, the Yugoslav dynasty, which enjoyed the strongest support in this largest of the Yugoslav lands, was finally overthrown by the Soviet army with the aid of Tito's Partisans. By 1945, the Communist party had established itself as Yugoslavia's primary ruler. He was known as the "liberator of Yugoslavia" because of the enormous support he received from the populace. He won a resounding electoral win, becoming both the prime minister and the foreign minister.
Yugoslavia's new name is the Federal People's Republic. In contrast to other Bloc republics who had to acknowledge Soviet as their guiding force, he came to believe that Yugoslavia could pursue its own interests as a result of his key role-play at liberating the nation. He created a new constitution for the nation in November 1945, consolidating his power. He conducted trials for all collaborators and opponents who were detained. Then, in violation of Stalin's wishes, he sought to forge ties with Albania and Greece.
In the process, the Yugoslav borders expanded to include Istria and a stretch of the Julian Alps, where harsh retaliation was used against escaping Croat and Slovene collaborators. The excessive mimicry infuriated Stalin to the point where he attempted, unsuccessfully, to remove Tito from the leadership of Yugoslavia. Due to the breach between the two, Yugoslavia lost contact with the Soviet Union and the countries of eastern Europe and instead grew close to Western countries.
After Stalin's death, he was given the option to either maintain his dictatorship and tendency toward the west or give up those traits and make peace with the new Soviet leadership. The Communist Party of Yugoslavia led by Tito's pro-republican People's Front won the elections in November 1945 with a resounding majority; monarchists boycotted the election.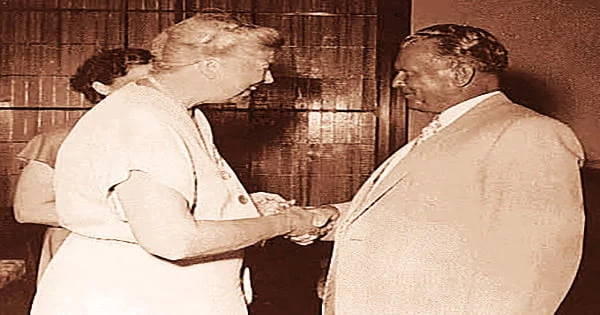 Tito was confirmed as the Prime Minister and Foreign Minister of the DFY following the resounding electoral victory. He did, however, seek connections with the leaders of developing nations as a result of his distinctive diplomatic and domestic policies. Stalin started a series of actions to remove the Yugoslav leadership in the spring of 1948. Tito maintained control over the CPY, the Yugoslav army, and the secret police, making this attempt ineffective. Stalin then decided to publicly denounce Tito and have the CPY expelled from the Cominform, an association of largely leading communist parties in Europe.
In addition to forging close links with the nations of the Third World, Tito made Yugoslavia one of the founding members of the Non Aligned Movement. The invasion of Yugoslavia by the combined troops of the nearby Soviet satellite nations of Hungary, Romania, Bulgaria, and Albania in 1949 was intended to be followed by the overthrow of Tito's administration. He was appointed the first Secretary General of NAM. In 1961, the first gathering was held in Belgrade.
In 1963, he officially changed the name of the country to Socialist Federal Republic of Yugoslavia. He enacted a number of measures that granted citizens the right to freedom of speech and religion. Inmates at Goli Otok were imprisoned between 1948 and 1956, and according to a frequently disputed but generally plausible estimate made by the Yugoslav government itself in 1964, 16,554 people were housed there; less than 600 of them died while they were being held.
In 1967, he abolished the need of visa thereby opening its border to foreign visitors. Additionally, he actively promoted a peaceful settlement to the Arab-Israeli issue. He was re-elected as the leader of Yugoslavia in 1971. After being appointed, he oversaw many constitutional changes that gave the republics more power, decentralizing the nation. The federal government was in charge of international affairs, defense, internal security, monetary affairs, free trade within Yugoslavia, and development loans to impoverished regions while the republics were in charge of the sectors of education, healthcare, and housing.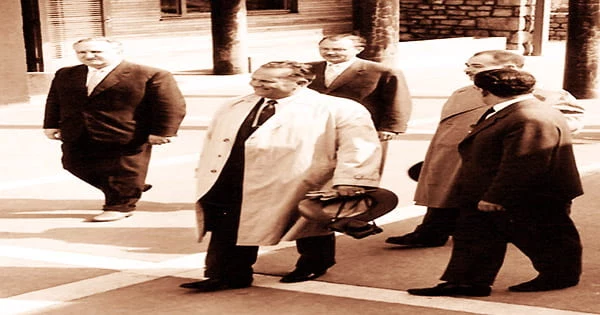 Following the 1974 constitutional amendments, Tito started to play a smaller part in the day-to-day management of the state. He went to Beijing in 1977 and made amends with a Chinese government that had earlier called him a revisionist. He continued to tour the world and host foreign visitors. The paradox of Tito's extraordinary life is that he set the stage for the eventual failure of his lifelong endeavor. He continually interfered with reformers' efforts while failing to appease their opponents, refusing to let the process of democratization set its own boundaries.
Retirement and Later Life
In 1978, Tito visited the United States. Washington, D.C., was under heavy security during the visit as a result of anti-communist Croat, Serb, and Albanian groups' demonstrations. He established a federal state, yet he was perpetually concerned about the drawbacks of decentralization. Although he was aware that the Serbs, Croats, Slovenes, and others could not be fully included into a new supranation and would not consent to any of their number assuming the throne, his supranational Yugoslavism regularly reeked of unitarianism.
Tito was admitted to the Medical Center in Ljubljana, the SR Slovenia's capital city, on January 7 and again on January 12, 1980, due to circulation issues in his legs. Tito's own obstinacy and refusal to let medical professionals perform the essential amputation of his left leg contributed to his eventual demise from gangrene-caused illness. Later, in testimony, his adjutant claimed that Tito had vowed to commit suicide if his leg was ever severed and that he had actually had to conceal Tito's gun for fear that the latter might carry out his threats.
Death and Legacy
On May 4, 1980, Tito passed away at the Medical Center of Ljubljana, three days before he would have been 88. Representatives of 129 states' governments attended his funeral. Numerous world leaders and politicians showed up for his funeral. In a mausoleum in Belgrade, he was laid to rest.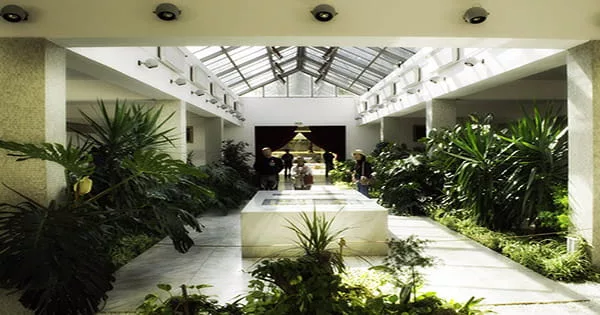 Although he continued to criticize the West, he did allow for significant freedoms in science, art, and culture that were unheard of in the Soviet Union. He advocated for cooperation but also created an army that, in 1991, gave the Yugoslav state its final blow. Political opportunists were unfettered, and the public treasury was empty at the time of his death. He passed away too soon to avert chaos and too late to effect positive change.
Awards and Honours
Tito received various honors for his great work, including 98 international decorations and 21 national decorations. The most notable award includes French Legion of Honour and National Order of Merit, the British Order of the Bath, the Soviet Order of Lenin, the Japanese Order of the Chrysanthemum, the German Federal Cross of Merit, and the Order of Merit of Italy.