Biography of Jerry Lewis
Jerry Lewis – American comedian, actor, singer, director, producer, screenwriter and humanitarian.
Name: Joseph Levitch
Date of Birth: March 16, 1926
Place of Birth: Newark, New Jersey, United States
Date of Death: August 20, 2017 (aged 91)
Place of Death: Las Vegas, Nevada, United States
Occupation: Comedian, Actor, Singer, Filmmaker, Humanitarian
Father: Daniel Levitch
Mother: Rachel Levitch
Spouse/Ex: Patti Palmer (m. 1944–1980), SanDee Pitnick (m. 1983–2017)
Children: Anthony Lewis, Christopher Joseph Lewis, Danielle Sarah Lewis, Gary Lewis, Joseph Lewis, Ronald Lewis, Scott Lewis
Early Life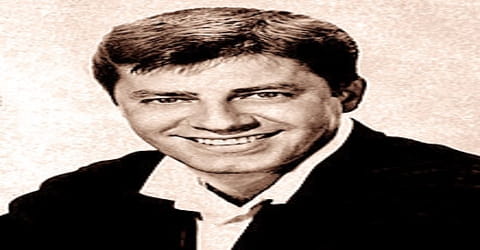 American comedian, actor, and director whose unrestrained comic style made him one of the most popular performers of the 1950s and '60s, Jerry Lewis was born on March 16, 1926, at Newark Beth Israel Hospital in Newark, New Jersey, to Russian Jewish parents. He was worshiped as a genius in France and throughout much of Europe but often reviled in his native United States. Lewis took slapstick comedy to new realms of absurdity and outrageousness like no other artist the world over.
Lewis went on to star in, write, produce and direct many motion pictures, such as The Delicate Delinquent, The Sad Sack, Rock-A-Bye Baby, The Geisha Boy, Don't Give Up The Ship, Visit to a Small Planet, Cinderfella, The Bellboy, The Ladies' Man, The Errand Boy, It's Only Money, The Nutty Professor, Who's Minding the Store?, The Patsy, The Disorderly Orderly and The Family Jewels.
The son of professional entertainers, he was introduced to the world of show business when he was just five years old. By the time he was in his teens he had developed his own comic routine, 'Record Act', an exaggerated mime of popular songs. He met Dean Martin, a nightclub singer with whom he formed the comedy pair, Martin and Lewis. The pair performed at nightclubs before making their transition to radio, films, and television. Famous for their slapstick comedy and exaggerated physical acts, the duo reached the heights of popularity when they appeared in a series of comedy films. In spite of working as a team, each member carved his own individual niche which enabled both to embark into successful solo careers after the team dissolved. Jerry appeared in 'The Delicate Delinquent' his first film without Martin which went on to become a huge hit and established him as a solo actor. The actor eventually moved on to film direction and production winning the Best Director of the Year award eight times in Europe.
Outside of his career, Lewis supported fundraising for muscular dystrophy research, during 60 years as national chairman and spokesman of the Muscular Dystrophy Association and 44 years hosting The Jerry Lewis MDA Labor Day Telethon every Labor Day weekend. In 1977, Lewis was nominated for a Nobel Peace Prize for his work.
Jerry Lewis, the Hollywood actor, director, film producer, and singer has bagged several Lifetime Achievement Awards from associations like 'The Golden Camera' and 'Los Angeles Film Critics'. His on-screen and off-screen charisma has earned him two stars on the 'Hollywood Walk of Fame'.
Childhood, Family and Educational Life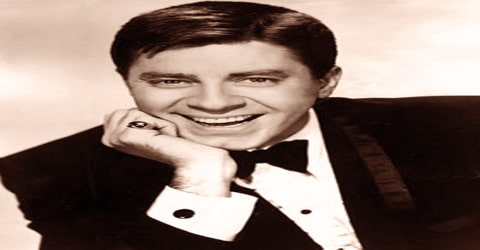 Jerry Lewis, original name Joseph Levitch, was born on March 16, 1926, in Newark, New Jersey, U.S. Though his birth certificate lists his name as Jerome Levitch, in his autobiography, Lewis claimed his birth name as Joseph Lewis. His father Daniel was an actor and master of ceremonies who performed under the name Danny Lewis. His mother Rachael was a piano player for the New York City radio station.
Jerry Lewis gave his first stage performance at the age of five. By the time he was fifteen, he had his own Record Act. He was adept at miming operatic and popular song lyrics. He dropped out of high school in order to perform his specialty in New York City theatres, burlesque shows, and nightclubs. He first met singer Dean Martin in 1944, and two years later they officially became a performing team. Their act consisted of Martin singing, Lewis clowning, and both joining forces for a rousing finale of music and comedy. Well-received performances in Atlantic City, New Jersey, and at New York City's Copacabana nightclub resulted in an offer from Paramount.
Personal Life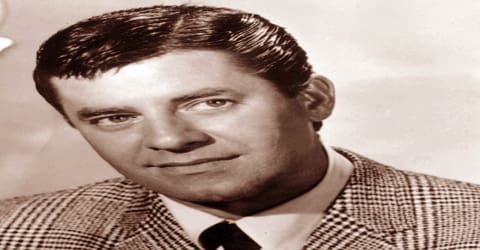 Jerry Lewis was married twice. Lewis married Patti Palmer, a former singer with Ted Fio Rito, in 1944. The couple divorced after several years in 1980. The couple had six children.
His second marriage was to a much younger woman, SanDee Pitnick, a Las Vegas dancer, in 1983. He was 56 and she was 32 at the time of the wedding. The couple had one child.
Lewis served as national chairman of the Muscular Dystrophy Association (MDA) from the 1950s until 2011. He has raised over $2.6 billion for the cause.
Career and Works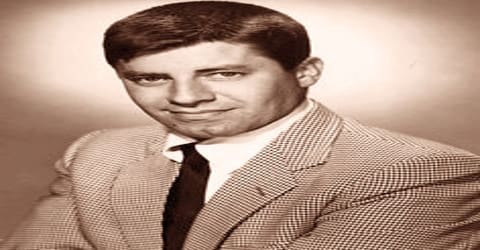 Jerry Lewis developed a comedic routine called the 'Record Act' in which he mimed the lyrics of popular songs while a phonograph played the songs offstage. He was given a chance to perform at a burlesque house which flopped. Unable to get any more shows he worked at odd jobs to make ends meet. His father's friend, Max Coleman helped him book a performance at Brown's Hotel in New York. This time his show was a big success and motivated him to further his career in this field.
The Jerry Lewis manic earned popularity worldwide when he teamed up with singer Dean Martin, to mellow his zany antics. The Martin and Lewis comedy team was an audience delight, with synchronized interaction that triggered non-stop laughter. The duo enjoyed national prominence all through the 1940s. They were extensively signed up for nightclub acts, radio programs, live television shows and a string of Paramount successes. The team's popularity was immortalized in 'The Adventures of Dean Martin and Jerry Lewis', published by DC Comics between 1952 and 1957. However, the partnership came to a sorry end as Martin's roles in their releases became negligible. The partnership officially ended on July 25, 1956.
While performing at nightclubs in 1945, he met a singer Dean Martin. This meeting proved to be fortuitous and the two went on to form the comedic pair Martin and Lewis in 1946. Their initial routine consisted of Martin singing a song which Lewis interrupted with ad-libbed insults. Lewis played the comedian while Martin served as the straight man. The pair developed a routine characterized by ad-libbing and impromptu jokes instead of planned rehearsals. By the late 1940s, the pair had a prominent national presence.
After forming in 1946, they quickly rose to national prominence, first with their popular nightclub act, then as stars of The Martin and Lewis Show on the radio NBC Red Network. The two made appearances on early live television on their June 20, 1948, debut broadcast on Toast of the Town (later renamed as The Ed Sullivan Show on September 25, 1955) on CBS. This was followed on October 3, 1948, by an appearance on NBC's Welcome Aboard.
Their first film, My Friend Irma (1949), established Martin and Lewis as box-office stars, and the follow-ups My Friend Irma Goes West and At War with the Army (both 1950) were equally successful. Martin and Lewis became the most popular comedy team of the decade and appeared in 16 films in eight years, including Scared Stiff (1953), Living It Up (1954), Artists and Models (1955), and Hollywood or Bust (1956). They were also frequent television guests and part of a series of rotating hosts of NBC's The Colgate Comedy Hour. It was during their stint with NBC that Lewis began his long involvement with the Muscular Dystrophy Association (MDA).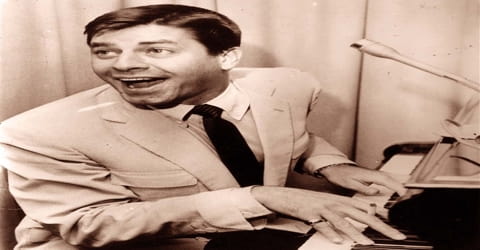 The duo made many appearances on early live television in 1948, making their debut on Ed Sullivan's 'Toast of the Town'. The very next year they had their own regular radio show called 'The Martin and Lewis Show'. Paramount producer Hal Wallis had seen them in performance and was quite impressed by them. He booked them to a film contract and Lewis and Martin made their big screen debut with 'My Friend Irma' in 1949.
Soon after, Martin and Lewis starred in their own vehicles in 14 more movies, At War with the Army (1950), That's My Boy (1951), Sailor Beware (1952), Jumping Jacks (1952), The Stooge (1952), Scared Stiff (1953), The Caddy (1953), Money from Home (1953), Living It Up (1954), 3 Ring Circus (1954), You're Never Too Young (1955), Artists and Models (1955), Pardners (1956) and Hollywood or Bust (1956). All 16 films were produced by Hal B. Wallis. They also starred as cameos in Bing Crosby and Bob Hope's film Road to Bali (1952). Crosby and Hope would do the same at the end of Martin and Lewis' Scared Stiff a year later. Attesting to the duo's popularity, DC Comics published The Adventures of Dean Martin and Jerry Lewis from 1952 to 1957. In 1954, the team appeared on episode 191 of What's My Line? as mystery guests, appeared on the 27th annual Academy Awards in 1955 and then appeared on The Steve Allen Show and The Today Show in 1956.
After making Pardners (1956), Martin and Lewis had a much-publicized falling-out and dissolved their partnership. Lewis then began a series of solo comedies, starting with The Delicate Delinquent (1957) and often working with director Frank Tashlin. In 1959 he signed a new contract with Paramount that gave him 60 percent of box-office profits and allowed him to write and direct his own films, beginning with The Bellboy (1960). Many of his pictures employed the formula of loose strings of gags and routines centred on Lewis's bungling character in a new job, such as the title character in The Bellboy, a Hollywood messenger in The Errand Boy (1961), and a handyman at a girls' school in The Ladies Man (1961). His films displayed an inventive use of locations, such as the Florida hotel in The Bellboy, and sets, such as the full-size 60-room school built for The Ladies Man. His comedy version of the Jekyll and Hyde story, The Nutty Professor (1963), opened to good reviews and is generally considered to be his best film, with the hapless Professor Kelp (Lewis) transformed through the magic of chemistry into the smarmy, egocentric Buddy Love a parody of Martin whose smug confidence helps attract a beautiful student (Stella Stevens).
Jerry Lewis is known in the Hollywood film industry for innovation and style. He is credited with developing the technique of using video cameras and circuit monitors to view scenes being filmed. This technique has now become a film industry standard that is referred to as 'video assist'. Jerry Lewis taught film direction at the University of Southern California, Los Angeles, for many years and played mentor to one such famous student of the University, George Lucas. Throughout his career, Lewis has supported fundraising for research into muscular dystrophy.
Over the years their relationship became strained and their partnership ended in 1956. 'Hollywood or Bust' (1956) was their last movie together. After ending their partnership, both the comedians embarked on solo careers. Lewis appeared in his first film without Martin in 1957. The movie, titled 'The Delicate Delinquent' was a big hit and gave him the confidence to move on as a solo artist. He turned director with the 1960 film 'The Bellboy' which he also wrote and starred in. Over the next three decades, he directed and acted in several films like 'The Nutty Professor' (1963), 'The Big Mouth' (1967), 'One More Time' (1970), and 'Cracking Up' (1983).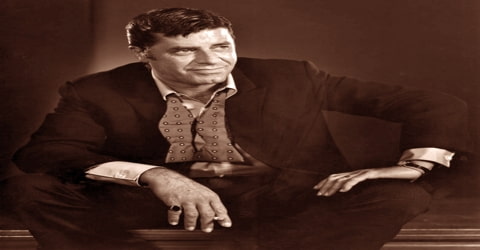 The box-office success of The Nutty Professor bode well for Lewis, but his later movies were not as successful. The Patsy (1964) was a mild farce about a bellhop who is trained to replace a recently deceased star, and in The Family Jewels (1965), Lewis essayed seven roles. After the box-office failures of The Family Jewels and Boeing, Boeing (1965), Lewis left Paramount for Columbia. However, audiences grew disenchanted with his films. Three on a Couch (1966) cast him as an artist trying to woo a psychiatrist (Janet Leigh); The Big Mouth (1967) saw him searching for treasure; and Which Way to the Front? (1970) was a World War II comedy. He also directed the comic mystery One More Time (1970), starring Peter Lawford and Sammy Davis, Jr., the only film Lewis directed without also acting in it.
His next film was Which Way to the Front? (1970) for Warner Bros. and then guest spots on The Carol Burnett Show, The Rolf Harris Show and The Kraft Music Hall in 1971. Lewis then directed and starred in the partly unreleased The Day the Clown Cried (1972), a drama set in a Nazi concentration camp. In 1973, Lewis was a guest on The Dick Cavett Show and NBC Follies. He then appeared on Celebrity Sportsman in 1974. Next, Lewis appeared as a guest on both Cher and Dinah! in 1975. Lewis then guested on an episode of Tony Orlando and Dawn. In September 1976, Sinatra shocked Lewis by bringing Dean Martin on stage during the MDA Jerry Lewis Telethon.
Jerry Lewis returned to the screen in the episodic comedy Hardly Working (1980), which was a hit, but his next film (and his last as director), Smorgasbord (1983; also known as Cracking Up), another sketch-comedy film, in which Lewis appeared with Milton Berle and Davis, was released directly to cable television in the U.S. Most of the critical accolades Lewis would receive in the next two decades would be for dramatic or offbeat performances. He essayed an acclaimed supporting role in Martin Scorsese's The King of Comedy (1983), skewering his own reputation as a show-business mandarin of little warmth. He also played a mob-connected businessman in the television series Wiseguy (1988–89), a car dealer in the surrealistic comedy Arizona Dream (1992), a successful comedian in Funny Bones (1995), and an elderly jazz musician in Max Rose (2013). In 1995 a revival of the musical Damn Yankees gave Lewis his first taste of Broadway success. He also wrote an autobiography, Jerry Lewis: In Person (1982; with Herb Gluck) and an account of his partnership with Martin, Dean and Me (A Love Story) (2005; with James Kaplan).
In 1987, 31 years after his first double act with Martin, Lewis performed in Las Vegas with Davis Jr. That same year, he also learned of the death of Martin's son Dean Paul Martin and attended the funeral, which leads to a more substantial reconciliation with Martin. In 1988, Lewis hosted America's All-Time Favorite Movies, then was interviewed by Howard Cosell on Speaking of Everything. He then starred in five episodes of the CBS program Wiseguy.
From 1966 to 2010 Lewis hosted the annual Jerry Lewis MDA Telethon, which has raised over $2.6 billion. In May, the MDA announced that Lewis would make his final appearance at the annual telethon as an emcee in the 2011 edition. Though he made no appearance, live or recorded, on the 2011 MDA Telethon.
Lewis has also made several appearances on stage. He made his Broadway debut as a replacement cast member in the revival of the baseball musical, 'Damn Yankees' in 1994. Apart from the U.S., he is also a much-respected artist all over Europe.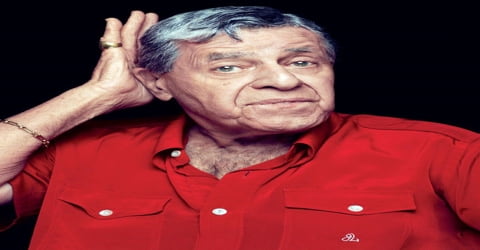 In 2012, Lewis directed a musical theatre play of The Nutty Professor at the Tennessee Performing Arts Center in Nashville. In Brazil, he appeared in Till Luck Do Us Part 2 (2013), a sequel to the 2012 film Till Luck Do Us Part. In 2014, Lewis was a guest on The Talk and then on The Tonight Show Starring Jimmy Fallon. In 2015, he was interviewed by Raymond Arroyo on World Over. Lewis starred in a small role in The Trust (2016) and a serious lead role in his final film Max Rose (2016), which premiered at the Cannes Film Festival. He was a guest on WTF with Marc Maron and in December, expressed interest in another movie. Lewis' last appearance was in an episode of Comedians in Cars Getting Coffee.
Awards and Honor
Jerry Lewis was presented with the Jefferson Award for the 'Greatest Public Service Benefiting the Disadvantaged' in June 1978.
Lewis was honored with the prestigious Hubert H. Humphrey Humanitarian Award in 1980. The award is given to individuals who best exemplify the ideals and courage of the late Vice President.
Lewis was inducted as a Commander in the Legion of Honour in 2006. Among his other honors were a Career Golden Lion from the Venice Film Festival in 1999 and the Jean Hersholt Humanitarian Award from the Academy of Motion Picture Arts and Sciences in 2009.
Death and Legacy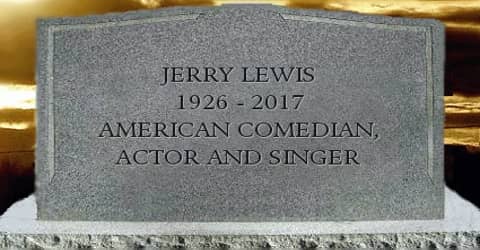 Lewis suffered an injury that almost left him paralyzed when he did a comedic pratfall on March 20, 1965, while performing at The Sands Hotel, subsequently, he has endured years of back pain.
Jerry Lewis died at his home in Las Vegas, Nevada, at 9:15 a.m. (PDT) on August 20, 2017, at the age of 91. The cause was end-stage cardiac disease and peripheral artery disease. In his will, Lewis left his estate to his second wife of 34 years, SanDee Pitnick, and their daughter, and intentionally excluded his children from his first marriage as well as their descendants.
Lewis rose to international prominence as a part of the comedy duo 'Martin and Lewis' which he had formed with Dean Martin. The pair was the hottest act in America during the 1950s and used to perform in nightclubs before venturing into radio, television, and films. They appeared together in 16 super hit movies.
His excessive lifestyle and cardiac problems have taken a toll and today, a victim of muscular dystrophy, Jerry Lewis continues to use his art to contribute to the Muscular Dystrophy Association through the proceeds of the Jerry Lewis MDA Telethon. Whatever the opinion, Jerry Lewis as the writer, director, and producer of many of his features, was not only one of the biggest stars of the postwar era but also one of the most powerful. He qualified as a comic auteur firmly in the tradition of Chaplin and Keaton.
Lewis' work, specifically his self-directed films, have warranted steady reappraisal. Richard Brody in The New Yorker said Lewis was "one of the most original, inventive, … profound directors of the time." and "one of the most skilled and original comic performers, verbal and physical, ever to appear on the screen." Film critic and film curator for the Museum of Modern Art, Dave Kehr wrote in The New York Times of Lewis' "fierce creativity", "the extreme formal sophistication of his direction" and, Lewis was ". … one of the great American filmmakers." "Lewis was an explosive experimenter with dazzling skill and an audacious, innovatory flair for the technique of the cinema. He knew how to frame and present his own adrenaline-fuelled, instinctive physical comedy for the camera."
Information Source: