Biography of Charles Brown (musician)
Charles Brown – American blues singer and pianist.
Name: Tony Russell "Charles" Brown
Date of Birth: September 13, 1922
Place of Birth: Texas City, Texas, United States
Date of Death: January 21, 1999 (aged 76)
Place of Death: Oakland, California, United States
Occupation: Musician
Early Life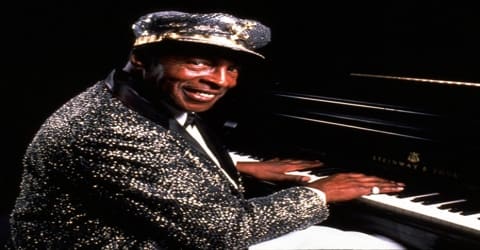 An American blues singer of the late 1940s and early 1950s who was best known for his melodic ballads, Charles Brown was born on September 13, 1922, in Texas City, Texas, the U.S. Through his music, Charles Brown brought about an evolution that changed the American music world. When his soft-toned soulful blues music was introduced during the 1940s, little did he know that it would create a new genre to the otherwise existing rock and roll era. What he began as a pianist in a trio band graduated to numerous chart-hitting individual trio and solo albums under various labels. His liking towards music started during childhood which culminated in the youth, after taking up and quitting different jobs.
Although the blues-style music, combined with light rhythmic piano and smooth vocals, saw recognition during its initial launch years, Charles Brown infused his own individual touch through his mournful voice, with hints of polished and sophisticated tones often known as 'nightclub blues' or 'cocktail blues'. Apart from his regular R&B singles hitting the music charts, his seasonal-themed songs also brought him fame and glory in the West Coast, despite being a Texas resident.
His incredible piano skills and laid-back vocal delivery remained every bit as mesmerizing at the end of his life as they were way back in 1945, when his groundbreaking waxing of "Drifting Blues" with guitarist Johnny Moore's Three Blazers invented an entirely new blues genre for sophisticated postwar revelers: an ultra-mellow, jazz-inflected sound perfect for sipping a late-night libation in some hip after-hours joint. Brown's smooth trio format was tremendously influential to a host of high-profile disciples Ray Charles, Amos Milburn, and Floyd Dixon, for starters. Such was his jazz-inflected sound that it made for a perfect background for late-night joints.
Childhood, Family and Educational Life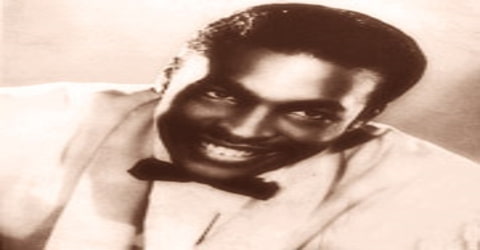 Charles Brown, by name of Tony Russell Brown, was born on September 13, 1922, in Texas City, Texas, U.S. and completed his schooling from Central High School of Galveston, in 1939.
Brown attended Prairie View A&M College and obtained a bachelor's degree in chemistry in 1942. He then became a chemistry teacher at George Washington Carver High School in Baytown, Texas, a mustard gas worker at the Pine Bluff Arsenal at Pine Bluff, Arkansas, and an apprentice electrician at a shipyard in Richmond, California, before settling in Los Angeles in 1943.
Career and Works
After graduating, Charles Brown joined George Washington Carver High School of Baytown as a chemistry teacher. After a short while, he shifted to working as a mustard gas worker at Pine Bluff Arsenal, Arkansas, followed by an apprentice electrician in a Richmond shipyard in California. One of the most influential singers of his day, Charles Brown was an accomplished classical pianist whose career began in 1943 after he moved to Los Angeles. He joined the 'Three Blazers' band comprising guitarist Johnny Moore and bassist Eddie Williams, as a vocalist and pianist.
The Three Blazers signed with Exclusive Records, and their 1945 recording of "Drifting Blues", with Brown on piano and vocals, stayed on the U.S. Billboard R&B chart for six months, putting Brown at the forefront of a musical evolution that changed American musical performance. Brown led the group in a series of further hits for Aladdin over the next three years, including "New Orleans Blues" and the original version of "Merry Christmas Baby" (both in 1947) which became a holiday favorite and "More Than You Know" (1948). Brown's style dominated the influential Southern California club scene on Central Avenue, in Los Angeles, during that period. He influenced such performers as Floyd Dixon, Cecil Gant, Ivory Joe Hunter, Percy Mayfield, Johnny Ace, and Ray Charles.
Brown left the group in 1948 to form his own trio and continued to record for Aladdin through 1952. His smooth, quiet vocals (he rarely recorded up-tempo material) were perfect for the sophisticated urban blues audience of the day, and he managed to produce two number one rhythm-and-blues hits, "Trouble Blues" (1949) and "Black Night" (1951), during this period.
His final hit for several years was "Hard Times" in 1952. Brown's approach was too mellow to survive the transition to the harsher rhythms of rock and roll, despite his recording in Cosimo Matassa's New Orleans studio in 1956, and he faded from national attention. Though he was unable to compete with the more aggressive sound that was increasing in popularity, he had a small, devoted audience, and his songs were covered by the likes of John Lee Hooker and Lowell Fulson. His "Please Come Home for Christmas", a hit for King Records in 1960, remained seasonally popular. "Please Come Home for Christmas" had sold over one million copies by 1968 and was awarded a gold disc in that year. In the 1960s Brown recorded two albums for Mainstream Records.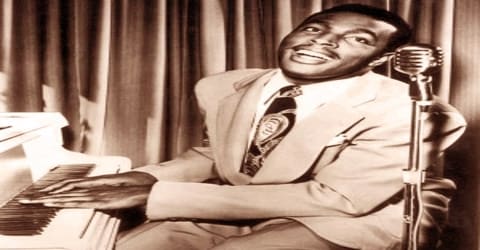 Despite a 1956 jaunt to New Orleans to record with the Cosimo's studio band, Brown's mellow approach failed to make the transition to rock's brasher rhythms, and he soon faded from national prominence (other than when his second holiday perennial, "Please Come Home for Christmas," hit in 1960 on the King label).
During the 1960s and 1970s, his occasional recording could not sustain his position at the national level and soon faded with time, except his 1960 hit Please Come Home for Christmas. His career took another shot in the late 1980s when he recorded One More for the Road for Blue Side Records, which shut down after some time and was hence, re-released and distributed by Alligator Records. His career graph started rising again with Bonnie Raitt including him on her tour and re-introducing him and the blues magic to the new generation. His recording career took off too, with a series of albums for Bullseye Blues (the first entry, 1990's All My Life, is especially pleasing), and more recently, a disc for Verve.
In the 1980s Brown made a series of appearances at the New York City nightclub Tramps. As a result of these appearances, he signed a recording contract with Blue Side Records and recorded One More for the Road in three days. Blue Side Records closed soon after, but the distribution of its records was picked up by Alligator Records. Soon after the success of One More for the Road, Bonnie Raitt helped usher in a comeback tour for Brown. He began a recording and performing career again, under the musical direction of the guitarist Danny Caron, to greater success than he had achieved since the 1950s. Other members of Charles's touring ensemble included Clifford Solomon on tenor saxophone, Ruth Davies on bass and Gaylord Birch on drums. Several records received Grammy Award nominations. In the 1980s Brown toured widely as the opening act for Raitt.
Brown began recording hit albums for different labels, starting with the classic All My Life for Bullseye Blues in 1990. His stage performances, under guitarist Danny Caron, gained more popularity than those during his early years. Tenor saxophonist Clifford Solomon, bassist Ruth Davies, and drummer Gaylord Birch were some among his touring band. He has been a part of the PBS documentary That Rhythm…Those Blues, along with Ruth Brown.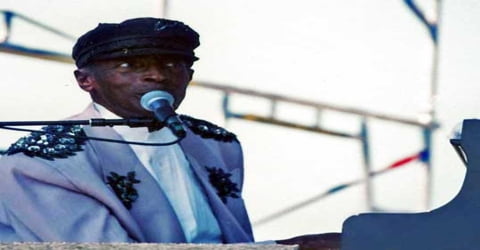 In his last years, Brown finally received at least a portion of the recognition he deserved for so long as a genuine rhythm and blues pioneer. But the suave, elegant Brown was by no means a relic, as anyone who witnessed his thundering boogie piano style will gladly attest; he returned in 1998 with So Goes Love before die.
Awards and Honor
Charles Brown has received a number of nominations at the Grammy Awards for his records.
In 1991, Brown was awarded the W.C. Handy Blues Award (now Blues Music Awards).
Brown was honored with the National Heritage Fellowship by the National Endowment for the Arts' at a ceremony held at the White House, in 1997.
Brown was posthumously inducted into the Rock and Roll Hall of Fame in 1999, after his death.
Death and Legacy
Charles Brown died of congestive heart failure on January 21, 1999, aged 76 in Oakland, California. He was buried at Inglewood Park Cemetery, Inglewood, California.
Brown became a known blues singer with Driftin' Blues for Philo Records, which remained on the Billboard's R&B charts for 23 weeks, reaching number two as the peak position. The Three Blazers delivered a series of R&B singles from 1946 to 1948, some of them being New Orleans Blues, Sunny Road, So Long, and More Than You Know. His Christmas classics Merry Christmas Baby and Please Come Home to Christmas grew popular every season, with the latter selling one million copies till 1968 and remaining on the charts for the next ten years.
Information Source: