Arnold Palmer – American Professional Golfer
Full name: Arnold Daniel Palmer
Nickname: The King
Date of birth: September 10, 1929
Place of birth: Latrobe, Pennsylvania
Date of death: September 25, 2016 (aged 87)
Place of death: Pittsburgh, Pennsylvania
Height: 5 ft 10 in (178 cm)
Weight: 185 lb (84 kg)
Nationality: United States
Residence: Latrobe, Pennsylvania, Orlando, Florida
Spouse: Winifred Walzer Palmer (m. 1954–99, her death), Kathleen Gawthrop (m. 2005–16, his death)
Children: Peggy Palmer, Amy Palmer
Early Life
Arnold Palmer, in full Arnold Daniel Palmer was born on September 10, 1929, in Latrobe, Pennsylvania, U.S. He was an American golfer who used an unorthodox swing and an aggressive approach to become one of golf's most successful and well-liked stars from the late 1950s through the mid-1960s. He was the first to win the Masters Tournament four times (1958, 1960, 1962, and 1964) and the first (in 1968) to earn $1 million in tournament prize money. During his professional career (1954–2006), he won 92 tournaments, 62 of which were on the Professional Golfers' Association of America (PGA) Tour.
Palmer's social impact on behalf of golf was perhaps unrivaled among fellow professionals; his humble background and plain-spoken popularity helped change the perception of golf as an elite, upper-class pastime to a more populist sport accessible to middle and working classes. Palmer was part of "The Big Three" in golf during the 1960s, along with Jack Nicklaus and Gary Player, who are widely credited with popularizing and commercializing the sport around the world.
Palmer won over 90 tournaments during his career including winning the Masters four times. He was also an early trailblazer in sports marketing which earned the likable athlete huge paychecks off the course from a variety of product endorsements and appearance fees throughout his life. He trademarked his name and logo in 1968. Palmer died in 2016 at the age of 87.
Childhood, Family and Educational Life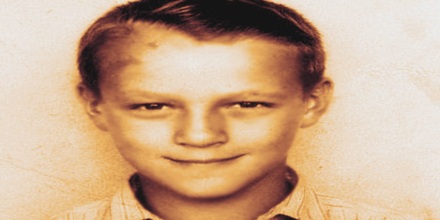 Arnold Daniel Palmer was born on September 10, 1929, in Latrobe, Pennsylvania. The son of a golf pro, Palmer picked up the sport as a toddler after his father, Milfred J. "Deacon" Palmer, shortened a set of regulation clubs so that his son could use them.
Palmer attended Wake Forest College on a golf scholarship. He left upon the death of close friend Bud Worsham (1929–1950) and enlisted in the U.S. Coast Guard, where he served for three years and had some time to continue to hone his golf skills. After his enlistment term ended, Palmer returned to college and competitive golf.
The game came easily to Palmer, and by the time he was 17, he'd already captured two state interscholastic championships. He eventually earned a golf scholarship to Wake Forest University, where he won three Atlantic Coast Conference Championships.
But Palmer's life took an unexpected and tragic turn in 1950, when his close friend and teammate, Bud Worsham, was killed in a car accident. His death so rattled Palmer that he quit college his senior year and joined the U.S. Coast Guard, embarking on a three-year hiatus from golf.
Personal Life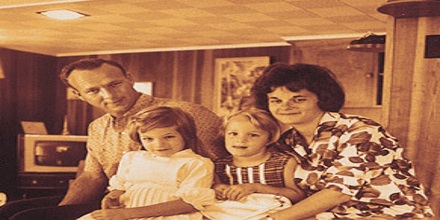 Palmer married his first wife, Winifred Walzer, whom he'd met at a tournament in Pennsylvania, in 1954. The couple went on to have two daughters together and remained married until Winifred's death in 1999. In 2005, Palmer married Kathleen Gawthrop.
Palmer's grandson, Sam Saunders (b.1987), is a professional golfer, and grew up playing at Bay Hill, where he won the club championship at age 15. He attended Clemson University in South Carolina on a golf scholarship and turned pro in 2008. Saunders stated that Palmer's family nickname is "Dumpy".
Playing Career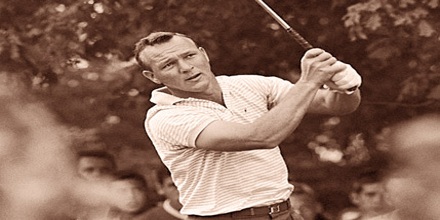 Palmer's first tour win (in his rookie season) was the 1955 Canadian Open, where he earned $2,400 for his efforts. He raised his game status for the next several seasons. Palmer's charisma was a major factor in establishing golf as a compelling television event in the 1950s and 1960s, setting the stage for the popularity it enjoys today. His first major championship win at the 1958 Masters Tournament cemented his position as one of the leading stars in golf, and by 1960 he had signed up as pioneering sports agent Mark McCormack's first client.
Palmer is also credited by many for securing the status of The Open Championship (British Open) among U.S. players. Before Ben Hogan won that championship in 1953, few American professionals had traveled to play in The Open, due to its travel requirements, relatively small prize purses, and the style of its links courses, radically different from most American courses.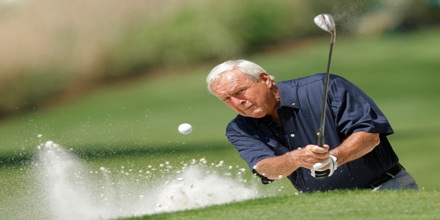 Arnold Palmer enjoyed decent success during his early years on the tour. He captured the 1955 Canadian Open for his first pro victory, and picked up a scattering of other wins over the next two years.
But it was the 1958 Masters Tournament in Augusta, Georgia, that launched the young golfer to fame. Palmer took home the title—making him the tournament's youngest champion at the time—and ended up finishing the year No. 1 on the money list, with $40,000.
He played his first British Open in 1960, finishing runner-up, which was a great disappointment. But his appearance did at least draw American attention to the Open, which they had previously ignored. But Palmer went on to win the Open in 1961 and 1962, last playing it in 1995. Martin Slumbers, chief executive of the Royal & Ancient, called Palmer "a true gentleman, one of the greatest ever to play the game and a truly iconic figure in sport".
Between 1960 and 1963, he won an astounding 29 titles and took home more than $400,000 in prize money. He also served as captain of the winning U.S. Ryder Cup team in 1963, and captained the team again 1975.
In all, Palmer won 93 titles. He won seven major championships, including four Masters and two British Opens.
Palmer was eligible for the Senior PGA Tour (now PGA Tour Champions) from its first season in 1980, and he was one of the marquee names who helped it to become successful. He won ten events on the tour, including five senior majors.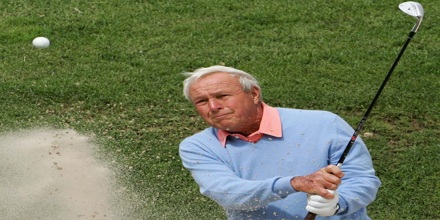 In 2004, he competed in the Masters Tournament for the last time, marking his 50th consecutive appearance in that event. At his death, he was one of two Masters champions, along with Nicklaus, to be regular members of Masters organizer Augusta National Golf Club (as opposed to the honorary membership the club grants to all Masters champions).
From 2007 until his death, Palmer served as an honorary starter for the Masters. He retired from tournament golf on October 13, 2006, when he withdrew from the Champions Tours' Administaff Small Business Classic after four holes due to dissatisfaction with his own play. He played the remaining holes but did not keep score.
Outside of golf, Palmer proved to be a successful businessman. Over the years, he invested in automobile and aviation companies. Perhaps most notably, though, he became one of the sports world's all-time greatest pitchmen. By the late 1990s, it was reported that he was taking in more than $20 million in endorsement deals annually.
Death and Legacy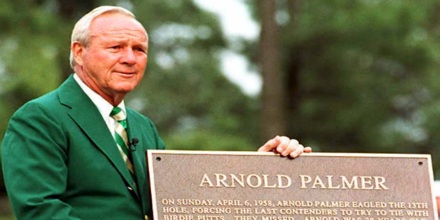 Palmer died on September 25, 2016 at the University of Pittsburgh Medical Center (Shadyside) in Pittsburgh, Pennsylvania, while awaiting heart surgery. He was admitted three days prior to undergo testing on his heart. After his funeral, he was cremated and his ashes were scattered in his hometown at Latrobe Country Club.
In 2000, Palmer was ranked the sixth greatest player of all time in Golf Digest magazine's rankings, and by 2008 had earned an estimated $30 million.
Palmer was awarded the Presidential Medal of Freedom in 2004 and the Congressional Gold Medal in 2009. He was the first golfer to be awarded the Presidential Medal of Freedom and the second golfer, after Byron Nelson, to be awarded the Congressional Gold Medal.
In addition to Palmer's impressive list of awards, he was bestowed the honor of kicking off the Masters Tournament beginning in 2007. From 2007 to 2009, Palmer was the sole honorary starter. In 2010, longtime friend and competitor Jack Nicklaus was appointed by Augusta National to join Palmer. In 2012, golf's The Big Three reunited as South African golfer Gary Player joined for the ceremonial tee shots as honorary starters for the 76th playing of the Masters Tournament.