Apple today released two more fresh studies intended to show how successful the app economy has been under its rule, as app store legislation aimed at tech titans Apple and Google advances in Congress. The corporation hired outside companies to do research on the rise in employment and pay among iOS developers. According to research, the iOS app economy currently sustains more than 2.2 million employment in the United States, and incomes for tiny developers here have increased by 118% over the last two years.
Apple hired Analysis Group once more for one study; this is the same company it has employed to prepare research to support its stance on its commission structure or to show the expanding scope of app-based commerce. For instance, that amount increased by another 24 percent last year, reaching $643 billion. Apple said that almost 90 percent of those billings and sales were commission-free.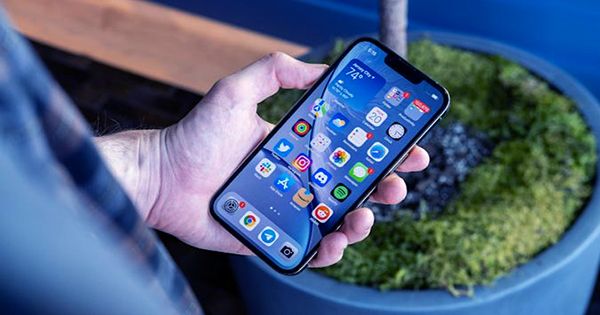 With each subsequent report, Apple is trying to make a bigger point: that its existing structure is fair, that its fees are competitive with those of competitor app stores and other software marketplaces, and that, in the end, its app store operation is beneficial to the economy. However, the overarching message is also one of caution to future regulators: be careful what you tamper with. The reports from today are more of the same.
According to analysis group-backed study, Apple revealed that small developers' income on the App Store climbed by 113 percent in 2019 over the previous two years, exceeding the rise of bigger developers' earnings by more than two times. Smaller developers in the US have seen a rise in earnings of 118 percent since 2019. According to Apple, these tiny developers are those that make up to $1 million annually and receive fewer than 1 million downloads.
Given that its own App Store Small Business Program, which debuted on January 1, 2021, only utilizes the $1 million barrier to lower fees for small developers from 30% down to 15%, it's intriguing that Apple split out small developers by both income and downloads. For the software, there isn't a predetermined threshold of downloads. It won't be feasible to directly compare these numbers to Apple's Small Business Program if it keeps tracking this similar growth statistic in the future.
The survey also looked at how many new developers entered the App Store ecosystem in 2021, noting that about 24% of them originated in Europe, 23% in China, 14% in the United States, 4.3 % in Japan, and 34% in other places including Korea, India, and Brazil. According to the report, the number of smaller developers has increased over the previous two years in both Germany and the U.K., by over 25% and over 40%, respectively. Even while Apple thinks the data can support its effective management of the App Store, if anything, these numbers show how crucial the App Store is to a wide spectrum of international developers.
That in turn might illustrate the need for further regulation and competition in a system this big and strong. That is presently under progress. The Digital Markets Act (DMA), which is anticipated to take effect this spring, is a big tech reform in the EU that will affect Apple while Congress advances its own app store proposals in the U.S. The DMA will impose a number of upfront requirements on "internet gatekeepers," many of which are likely to be applicable to the major app store operators.
When the government passes legislation to enable a planned ex ante regime for regulating tech giants to address entrenched market power, it is likely that Apple and Google will both face intervention over the control of their app stores, according to a preliminary report by the competition regulator in the U.K. Recently, the European Union approved its own ex ante reboot to take on Big Tech.
Recently, Apple has fought back particularly vehemently against one of the DMA criteria to allow users to sideload, or install programs from sources other than the App Store. Apple has vehemently claimed that allowing sideloading will degrade the safety and security of the iPhone for end customers. In the United States, Apple and Fortnite creator Epic Games are involved in a legal battle over a similar issue; the game developer wants customers to install its applications without paying Apple a fee, including by hosting them in its own App Store and handling its own payments. The case is currently on appeal.