World Radio Day (WRD) is celebrated annually by the United Nations Educational, Scientific and Cultural Organization (UNESCO) on 13th February by organizing events with broadcasters, associations, and societies around the world. The day was determined by UNESCO at its 36th conference on 3rd November 2011. The date of observance, i.e., 13th February, was chosen because it was in 1946 on the same date; the UN had set up its own Foreign Broadcasting Service, the United Nations Radio. Radio, in all its diversity, is a strong tool for celebrating humanity and is a forum for democratic debate. Radio remains the most commonly consumed medium at the global level. This unique opportunity to reach the largest audience means that radio can shape the experience of a diversity of a community, stand as an arena to speak out, be reflected and heard by all voices. Radio stations can represent a variety of cultures, provide a broad range of programming, perspectives, and content, and reflect the diversity of audiences in their organizations and activities. "World Radio Day" is not a public holiday but a worldwide observance. The concept behind World Radio Day is to celebrate the worldwide use of radio broadcasters and their listeners, as well as to recognize the importance of radio as a contact and knowledge sharing tool. In particular, radio addresses the rural and impoverished communities' remote towns, illiterates, weak, capable of varying, elders, women, and even young people who do not have access to other types of entertainment or communication. It is a tool for the disadvantaged to connect and keep informed with the rest of the globe. Throughout the world, radio has a decent number of listeners.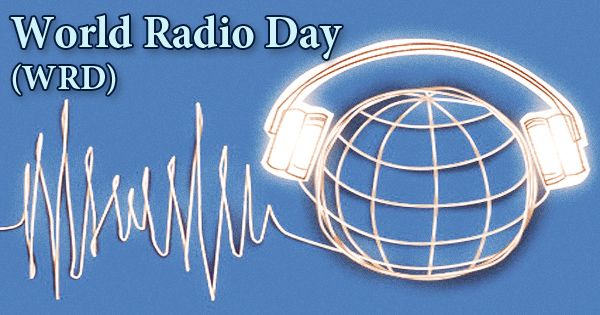 The radio is one of the most common ways to share knowledge, provide social exchange and educate people all over the world, despite being over 100 years old. It has been used to help individuals to participate in conversations on issues that concern them, particularly young people. During natural or human-made disasters, it helps save lives, and it offers journalists a voice to report information and share their stories. Following a letter from the Spanish Radio Academy on 20 September 2010, Spain suggested that an agenda item on the declaration of World Radio Day be added to the UNESCO Executive Board. UNESCO's Executive Board the agenda item in its provisional agenda for the proclamation of a "World Radio Day" on 29th September 2011. In 2012, the first World Day for Radio was formally celebrated. World Radio Day also reaffirms the conviction of UNESCO that radio is a good networking medium and an important way of reaching out to the world's masses. In addition to these, radio also has a range of non-broadcasting uses, such as two-way and space communications in aviation. The radio contributes greatly to science and technology; it has not yet been acknowledged properly. In its request for the declaration of "World Radio Day" to the Executive Board of UNESCO, dated 26th August 2011 in Paris, the Director-General of UNESCO assigned the following key objectives to the observation of World Radio Day (WRD) –
To raise awareness of people about the usefulness of radio and to support it.
To encourage decision-makers to support and provide access to radio.
To improve the network by exchanging ideas and resources by radio practitioners.
To garner support for radio through raising different issues annually. World Radio Day is celebrated each year with a theme. To keep the core theme in mind, the events of the day should also be planned. "New World, New Radio" is, therefore, an ode to the resilience of radio. It is a testament to its ability to adapt perpetually at the pace of cultural changes and the new needs of listeners. The radio reaches a wide audience, available everywhere and at any time. It introduces itself as an arena where it is possible to communicate, represent and hear all voices, hence why radio is still the most consumed medium worldwide today.