Uber Technologies Inc.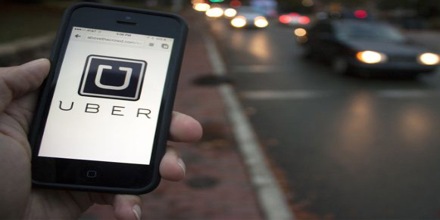 Uber is a privately held company that was founded by  Travis Kalanick (founder of Red Swoosh) and Garrett Camp (co-founder of StumbleUpon) in march of 2009. Their vision was to create a convenient, easy-to-order car service for reliable taxi rides in San Francisco. In early 2009, the venture received $200,000 in seed funding. Uber is a transportation network company  (TNC) which is a fancy term for a company that uses an online platform to connect passengers with drivers using their personal vehicles (just to be crystal clear, Uber doesn't own any of the vehicles). Uber is leading by laying out a platform for people to help other people. Riders get an on-demand service and drivers can make additional income off an underlying asset that normally just sits in the garage. Riders can request four different vehicle types: UberX, Black Car, SUV and UberXL. Today, the company operates in more than 42 countries and has raised 1.2 billion at a $17 billion evaluation led by Fidelity Ventures. The company is currently headquartered in San Francisco, California.
As of August 2016, the service was available in over 66 countries and 545 cities worldwide. The Uber app automatically calculates the fare and transfers the payment to the driver. Since Uber's launch, several other companies have replicated its business model, a trend that has come to be referred to as "Uberification".
History about Uber
Uber launched under the brand name UberCab. The Oxford Dictionary defines Uber as: "denoting an outstanding or supreme example of a particular kind of person or thing." Kalanick and Camp set out to create an end-to-end experience that was reliable and trustworthy. However, like any startup, they hit a few roadblocks along the way.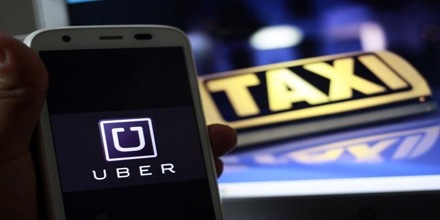 Following a beta launch in the summer of 2010, Uber's services and mobile app officially launched in San Francisco in 2011. Initially, Ryan Graves was appointed as CEO, however, Kalanick replaced him in the role later that year. Graves stepped down to become the company's COO.
By the end of 2011, Uber had raised $44.5 million in funding. That year, the company changed its name from UberCab to Uber.
By the end of 2014, after a Series E funding led by Goldman Sachs Group Inc. (GS), Uber was valued at $40 billion. Today, it's valued at approximately $65 billion, after having raised a total of $11.46 billion in funding, Crunchbase says.
In April 2014, Uber was banned by the government in Berlin, although the company remains active in other German cities. The ban is still being discussed as of December 2014. Taxi drivers in London, Berlin, Paris and Madrid staged a large-scale protest against Uber on June 11, 2014. In March 2015, UberPOOL was offered in Austin, Texas, in anticipation of the South by Southwest festival. As of May 2016, Uber has pulled their Austin program, due to stricter regulations from the government.
In 2015 and 2016, Uber launched partnerships with several transit agencies to encourage trips that connect the first or last mile to public transit. These agencies included SEPTA, Metropolitan Atlanta Rapid Transit Authority, Los Angeles County Metropolitan Transportation Authority, Dallas Area Rapid Transit, and Pinellas Suncoast Transit Authority.
Uber has a fleet of Ford Fusion cars each equipped with 20 cameras, seven lasers, GPS, lidar and radar equipment. These enable the car to create a three-dimensional map utilizing landmarks and other contextual information to keep track of its position. They have established an 'Advanced Technology Center' to develop this technology in the Strip District, Pittsburgh.
On December 14, 2016, Uber began using self-driving Volvo XC90 SUVs in its hometown of San Francisco. On December 21, the California Department of Motor Vehicles revoked the registration of the 16 vehicles Uber was using for the test.
Uber's Pricing, Payments and Safety
It's pricing is similar to that of metered taxis, although all hiring and payment is handled exclusively through the Uber app and not with the driver personally. In some cities, if the Uber car is travelling at a speed greater than 11 mph (18 km/h), the price is calculated on a distance basis; otherwise, the price is calculated on a time basis. At the end of a ride, the complete fare is automatically billed to the customer's credit card. Uber has said its prices are the premium that the customers pay for a cab service that is not only reliable, but also punctual and comfortable. In April 2016 Uber began allowing drivers to place signs in their windows stating that they can accept tips.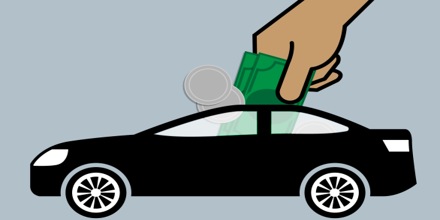 In May 2015, Uber started testing cash payments in India. The pilot project was started in the Indian city of Hyderabad. In September 2015, Uber tied up with Airtel India to allow cab users to pay using Airtel mobile wallet service. It also allows users to use Airtel 4G data at no charges.
In December 2014, the New York Times reported on concerns regarding the manner in which the Uber app notifies drivers about new requests for pick-up from customers. When a customer makes a request, drivers are notified on an official Uber mobile app and are provided the customer's location. In order to accept the request, the driver has approximately 15 seconds to tap the phone to accept the request. An Uber driver reported that drivers can be temporarily suspended for ignoring these requests. Deborah Hersman of the National Transportation Safety Board criticized the 15-second system, saying that it presents a significant distraction to drivers, as drivers are financially motivated to respond to fares while driving. In response, Uber has stated that the app "was designed with safety in mind," and that drivers are not required to physically look at the device to accept a fare.
In March 2016, two Uber drivers in East Lansing, Michigan, were arrested on sexual assault charges stemming from incidents where they inappropriately touched female Michigan State University students.
In May 2016, Uber stopped operations in Austin, Texas after the city "…voted 56% to 44% against Proposition 1, which would have allowed ride-hailing companies to continue using their own background check systems." Instead, Uber and other ride sharing companies would have to convert to fingerprint scanning, which is far more expensive and even less effective according to some. Uber "argues that the fingerprint databases are often out of date and biased against minorities who have been fingerprinted but never charged with a crime."
Uber's Challenges
Uber's expansion into more than 60 nations and more than 500 cities worldwide has come at a cost. The company has lost nearly $4 billion since it was founded, including $1.2 billion in the first half of 2016, according to an article from Bloomberg. Those losses can be attributed mainly to driver bonuses, a price war with its main U.S. competitor, Lyft, and its costly effort to enter the China market, where it ultimately sold its local operations to Didi Chuxing in exchange for a portion of equity in its China rival, according to the Wall Street Journal.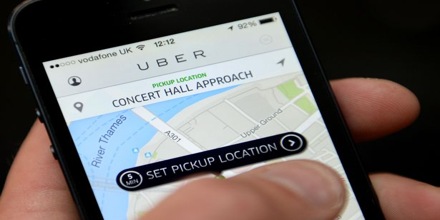 Uber currently appears to generate no profits, in the traditional sense of the word, as it reinvests them back in the business. Those rising losses may become a cause of concern as it weighs an initial public offering in the next few years. In the first quarter of 2016, for example, Uber generated a profit in the U.S. but slipped to a loss in the second, according to a report by Bloomberg. And its $520 million EBITDA loss in the first quarter expanded to $750 million in the second quarter. The company continued to lose money in the third quarter, according to people familiar with the results interviewed by the Wall Street Journal.