India holds one of the richest tradition of affluent lifestyles, families and cultures. From Moguls to the latest Ambani's India has only seen a sharp raise in accumulating the richest among the richest, and their Luxurious lifestyles. Despite increase in Hospitality industries, chartered planes and Concierge services, a connect travel has been seeing a wide gap in the service offering.
1. Mukesh Ambani: Founder and Chairman, Reliance Industries
Net Worth: $38 B
Age: 60
Origin of Wealth: petrochemicals, oil & gas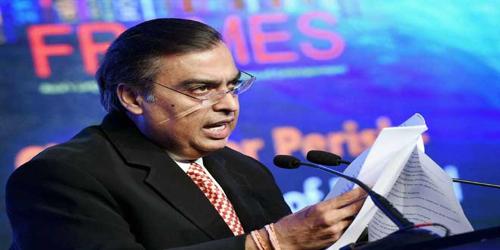 Mukesh Ambani chairs and runs $51billion (revenue) oil and gas giant Reliance Industries, among India's most valuable companies. Reliance was founded by his late father Dhirubhai Ambani, a yarn trader, in 1966 as a small textile manufacturer. After his father's death in 2002, Ambani and his younger sibling Anil divvied up the family empire.
2. Azim Premji: Chairman, Wipro Limited (ADR)
Net Worth: $19 B
Age: 72
Origin of Wealth: Software Services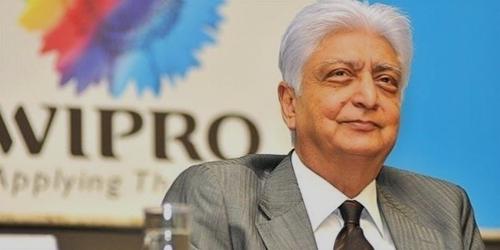 Indian tech magnate Azim Premji's $9 billion (revenue) Wipro is India's third-largest outsourcer. Premji gave up studies at Stanford University to look after the family's cooking oil business in 1966 when his father died and expanded into software. Wipro has an innovation centre in Silicon Valley, which is focused on developing new technologies and collaborating with startups.
3. Hinduja family: Trucks and Lubricants to Banking and Cable Television
Net Worth: $18.4 B
Age: ….
Origin of Wealth: Diversified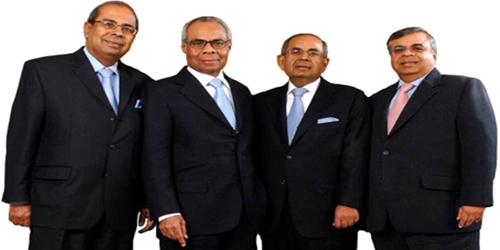 Four close-knit siblings, Srichand, Gopichand, Prakash and Ashok, control multinational conglomerate the Hinduja Group. Their group's businesses range from trucks and lubricants to banking and cable television. The brothers own valuable real estate in London, including their home Carlton House Terrace and the historic Old War Office building in Whitehall.
4. Lakshmi Mittal: Chairman and CEO, ArcelorMittal (ADR)
Net Worth: $16.5 B
Age: 67
Origin of Wealth: Steel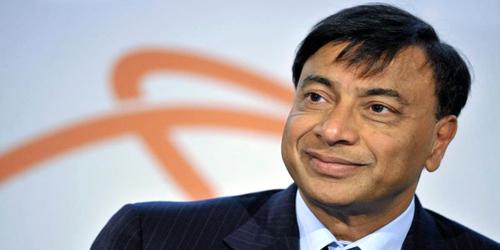 Lakshmi Mittal serves as chairman and CEO of ArcelorMittal, the world's biggest steelmaker. Hailing from a steel clan, he separated from his siblings to start Mittal Steel then went on to merge the company with France's Arcelor in 2006. Benefiting from an uptick in demand and steel prices, the company reported a net profit of $1.8 billion in 2016, after four years of losses.
5. Pallonji Mistry: Shapoorji Pallonji Group
Net Worth: $16 B
Age: 88
Origin of Wealth: Construction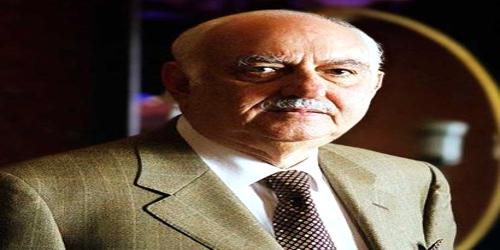 Reclusive tycoon Pallonji Mistry controls Mumbai-headquartered engineering and construction giant, 152-year-old Shapoorji Pallonji Group. The family's biggest asset is an 18.4% stake in Tata Sons, holding outfit of the $100 billion (revenue) Tata Group, a conglomerate of 100 companies. The S.P. Group, run by Mistry's older son Shapoor, also owns Eureka Forbes, the country's leading brand of water purifiers.
6. Godrej family: Godrej Group
Net Worth: $14.2 B
Age: …..
Origin of Wealth: Godrej Group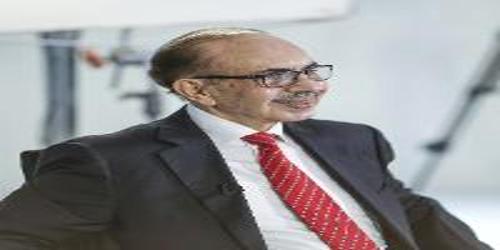 The Godrej family controls the $4.6 billion (revenue) Godrej Group, a 120-year-old consumer-goods giant. The group was established by lawyer Ardeshir Godrej, who gave up his profession to make locks in 1897. Today the group is chaired by patriarch Adi Godrej, an MIT grad, who took charge as chairman in 2000. The family owns a vast parcel of land in suburban Mumbai that remains its biggest asset.
7. Shiv Nadar: HCL Technologies
Net Worth: $13.6 B
Age: 72
Origin of Wealth: Software Services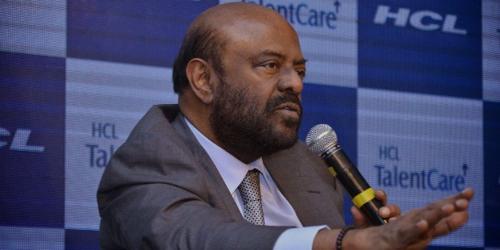 Indian IT pioneer Shiv Nadar cofounded HCL in a garage in 1976 to make calculators and microprocessors. Today, he chairs HCL Technologies, a $7.5 billion (revenue) company that is India's fourth-largest software services provider. To offset a slowdown in its traditional IT services business, HCL has invested $780 million in an intellectual property partnership with IBM.
8. Kumar Birla: Aditya Birla Group
Net Worth: $12.6 B
Age: 50
Origin of Wealth: commodities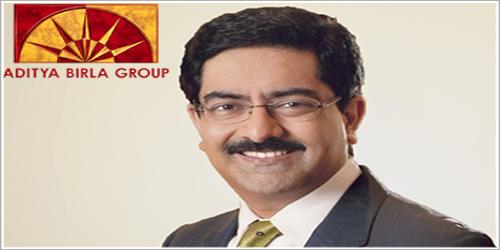 Commodities king Kumar Birla is the fourth generation head of the storied, $41 billion (revenue) Aditya Birla Group. The group's interests span cement and aluminium to telecom and financial services. Birla inherited the family empire at age 28 when his father Aditya Birla died in 1995.
9. Dilip Shanghvi: Sun Pharmaceutical Industries
Net Worth: $12.1 B
Age: 62
Origin of Wealth: Pharmaceuticals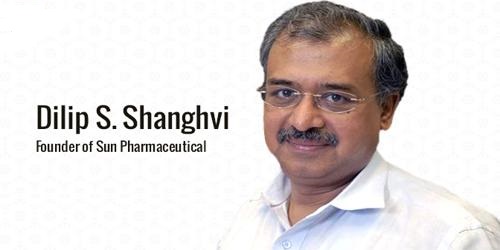 He founded Sun Pharmaceutical Industries and serves as managing director. The son of a pharmaceuticals distributor, he borrowed $200 from his father to start Sun in 1983 to make psychiatric drugs. The company is the world's fifth largest generics maker and India's most valuable pharma outfit with 2016 revenues of $4.1 billion.
Gautam Adani
Net Worth: $11 B
Age: 55
Origin of Wealth: Commodities, infrastructure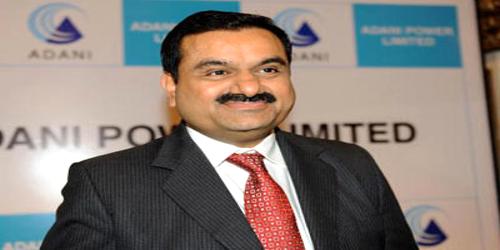 Ports tycoon Gautam Adani controls Mundra Port, India's largest, in his home state of Gujarat. His $12 billion (revenue) Adani Group's interests include power generation and transmission, real estate and commodities. Adani's overseas assets include Australia's Abbott Point port and the controversial Carmichael coal mine, billed as one of the world's largest.
Information Source: