The omicron COVID subvariant BA.4.6, which has been rapidly spreading in the US, is now verified to be spreading in the UK.
The UK Health Security Agency (UKHSA) reported in its most recent briefing document on COVID variations that for the week beginning August 14, BA.4.6 made up 3.3 percent of samples in the UK. Since then, it has increased to account for about 9% of sequenced instances.
In a same vein, the Centers for Disease Control and Prevention report that BA.4.6 is now responsible for more than 9% of recent cases in the US. The variation has also been seen in a number of other nations worldwide.
What do we know about BA.4.6, and is there cause for concern? Let's review the data we've gathered so far.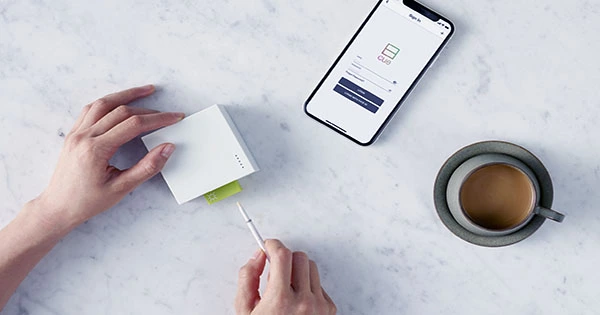 The omicron variation BA.4.6 is a kin of BA.4. The BA.4 form, which was initially discovered in South Africa in January 2022, has since spread over the world together with the BA.5 variant.
Though its origin is unclear, it's probable that BA.4.6 is a recombinant variation. When two SARS-CoV-2 (the virus that causes COVID-19) variants infect the same individual simultaneously, recombination occurs.
Although BA.4.6 and BA.4 are quite similar, BA.4.6 has a mutation in the spike protein, which is a protein on the surface of the virus that permits it to enter our cells. The R346T mutation has been observed in various variations and is linked to immune evasion, assisting the virus in eluding antibodies produced by immunization and past infection.
Infectiousness, severity, and immune evasion
Thankfully, omicron infections typically result in less severe sickness, and compared to prior types, omicron has resulted in fewer fatalities. This should also apply to BA.4.6, as expected. There haven't been any reports of this variety producing more severe symptoms, in fact.
However, omicron subvariants are also known to be more transmissible than earlier variations. The currently prevailing variety, BA.5, does not appear to be as effective at avoiding the immune system as BA.4.6 does. This information is supported by other newly available data, despite being based on a preprint (a study that has not yet undergone peer review).
Early estimates indicate BA.4.6 has a 6.55 percent relative fitness advantage over BA.5 in England, according to the UKHSA report. This suggests that BA.4.6 has a faster growth rate than BA.5 and replicates more quickly in the early phases of infection.
Compared to BA.5, which has a relative fitness advantage of between 45 and 55 percent over BA.2, BA.4.6's advantage is much smaller.
According to research from the University of Oxford, those who received the original COVID vaccine from Pfizer three times create fewer antibodies in response to BA.4.6 than to BA.4 or BA.5. This raises the possibility that COVID vaccines may not be as effective against BA.4.6, which is concerning.
The new bivalent boosters, which explicitly target omicron along with the original strain of SARS-CoV-2, may, however, to some extent address BA.4.6's ability to circumvent immunization. Only time will tell.
A preprint study reveals that BA.4.6 is resistant to Evusheld, an antibody therapy meant to protect those with impaired immune systems who don't respond well to COVID vaccinations.
A recent study demonstrated that in animal models, a multivalent coronavirus vaccine generated a potent immune response against the original strain of SARS-CoV-2 as well as two variations of concern.
It is imperative to closely watch emerging varieties, such as BA.4.6, as they may trigger the next COVID pandemic. It will benefit the general public to exercise caution and abide by any public health regulations put in place to stop the spread of the virus, which is still quite dangerous.