A Stanford scientist has stated that he has reviewed materials from Unidentified Arial Phenomenon (UAP) incidents, some of which do not appear to be "following our norms." You may not be familiar with Professor Garry Nolan's work, but if you have heard of the "Atacama Alien," you have undoubtedly seen it.
The remnants of a 15-centimeter (6-inch) humanoid skeleton were discovered in an abandoned mining town in the midst of Chile's Atacama Desert in 2003, and promptly sold to a private collector in Spain. Various people have claimed over the years that the skeleton was not human, but extraterrestrial.
Outside of YouTube, no one knew what the skeleton – known as Ata – was until Nolan and his colleagues at the University of California in San Francisco analyzed its DNA. They discovered Ata to be a female fetus of South American heritage with severe genetic abnormalities that led her to have the bone composition of a 6-year-old, much to the chagrin of extraterrestrial admirers. The 2% of Ata's DNA that could not matched to human DNA was most likely due to sampling degradation rather than E.T. activity.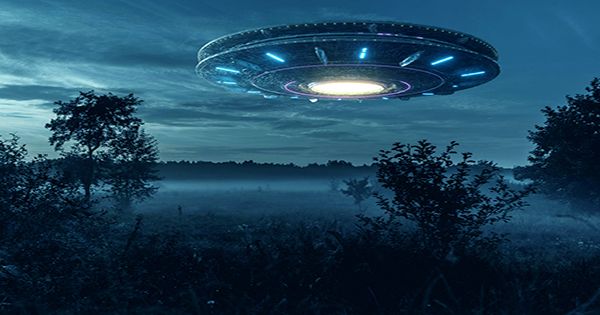 Following his debunking of the Atacama alien, Nolan gained a reputation and was soon approached by various American government agencies and aeronautic corporations with strange objects, known professionally as UAPs but to the general public as UFOs (and occasionally brain scans), that needed to be examined.
In a recent interview with VICE, he disclosed that certain things are particularly perplexing, with two of the 12 UAP pieces he has examined "not playing by our rules." "Some of the pieces are merely lumps of metal with no discernible shape. Mostly, they are unremarkable except for the fact that the composition varies depending on where you look in the metal, which is peculiar "He revealed this to VICE.
"All of the materials I've looked at so far, and there are about a dozen, have one thing in common: nearly none of them are uniform. They are all a jumble of different things. Each example will be made up of a comparable collection of components, but they will be heterogeneous." An odd sliver of magnesium alleged to have been discovered at an aviation crash site in Brazil in 1957 was one of the specimens he examined (known in UFO circles as the Ubatuba event). When he compared two samples from the same incident, the results were drastically different.
The very first is "The isotope ratios were exactly what you'd anticipate for magnesium found any place on Earth. The other, on the other hand, was completely off, As much as 30% off the ratios." While this seems strange, he argues that changing magnesium isotope ratios is doable (albeit at a high cost). It is just not apparent why you would do that with a sample that purports to be from the 1950s but has not been properly evaluated in 70 years.