Razorpay, a six-year-old Bangalore fintech that was valued at $3 billion in a funding round earlier this year, has attracted yet another high-profile investor: Salesforce Ventures.
Razorpay announced on Monday that it had acquired a "strategic investment" from the American enterprise giant's venture arm. According to the company, the investment will help it "further develop its footprint in the business banking area."
The amount of the investment was not disclosed, but the Sequoia Capital-backed startup claimed it will "make an impactful contribution to the market and promote adoption and financial growth for neglected small businesses in the next twelve months." Razorpay accepts, processes, and disburses money online for small businesses and enterprises; much like Stripe does in the United States and a few other established markets. But Razorpay's offering is far broader: in recent years, it has established a new banking platform for issuing corporate credit cards, as well as providing working capital to firms.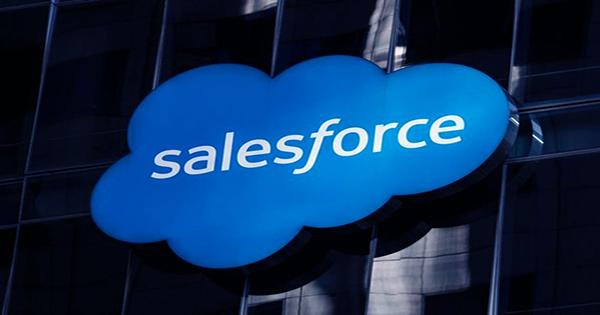 Razorpay has developed to become the clear industry leader and has begun to expand into the Southeast Asian market, despite the absence of global behemoth Stripe in India. "At Razorpay, we want to take the idea of investing in India's digital future and constructing an intelligent payment and banking infrastructure for the new world a step further. Harshil Mathur, co-founder and CEO of the fintech firm, said, "We are happy to associate with Salesforce Ventures and Salesforce more widely in India."
"I am confident that this investment, combined with the support of our existing investors, will contribute to the development of an ecosystem for hassle-free, easy-to-integrate payments and banking. We also want to expand, develop new goods, and share our knowledge with enterprises in Southeast Asian countries." The purchase announced on Monday is Salesforce Ventures' second in the Indian startup ecosystem. Earlier this year, the firm led a $15 million Series C investment round in Darwinbox, which is based in Hyderabad.
"The pandemic has expedited the transition to a 'less-cash economy. In a statement, Arundhati Bhattacharya, chairperson and chief executive of Salesforce India, stated, "The fast rise in digital payments over the last year has opened avenues for technology innovation, and Razorpay has emerged as the firm of choice for a number of e-commerce businesses."
"We are thrilled to partner with Razorpay on their mission to change digital finance not only in India but around the world," said Bhattacharya, who joined the company last year.