The Russian state-run news agency Novosti has released a weird and ominous video depicting the Russian component of the International Space Station (ISS) breaking off from the rest of the station. The International Space Station (ISS) is one of the outstanding instances of post-Cold War international collaboration. Following their mutual desire to build their own permanent Earth-orbiting stations, the United States and the Soviet Union (and later, Russia) agreed to collaborate to build the space station, which would include modules for Russian and American cosmonauts and astronauts, as well as Japan, Europe, and Canada.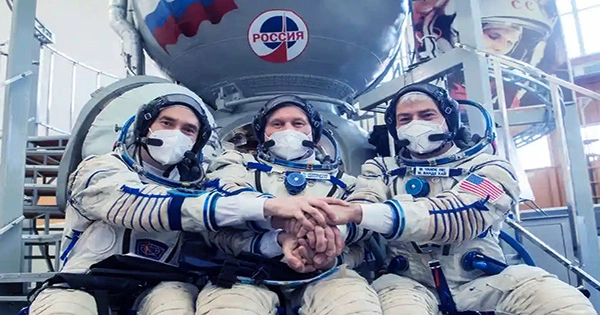 The agencies have worked together for nearly 30 years — prior to SpaceX's successful astronaut launch from the Kennedy Space Center in 2020, the US had relied solely on Russia's Soyuz spacecraft to fly astronauts to the International Space Station for nine years — but tensions are rising once again due to events 420 kilometers (227 miles) beneath the astronauts' feet (or heads, depending on their current orientation). Roscosmos has previously stated its plan to separate its own modules from the ISS in 2024, before to Russia's invasion of Ukraine. However, Russia has depicted the Russian component departing from the ISS in an unclear video, which NASA Watch claims "obviously threatens the ISS mission."
The video depicts cosmonauts bidding their goodbyes to colleagues on the International Space Station before ascending into the Russian part of the station. After that, the Russian portion separates and watches the sunset while listening to upbeat music. Tensions between Roscosmos and NASA have been growing in recent months, with Roscosmos chief Dmitry Rogozin tweeting in February, "Do you want to ruin our collaboration on the ISS?" in response to US penalties. The ISS was then threatened with being dropped on Earth, according to the Twitter conversation.
"Another idea is to drop a 500-ton structure over India and China. Do you want to put such a menace in front of them?" Rogozin penned an article. "Because the ISS does not fly over Russia, you are solely responsible for your own safety. Are you prepared to face them?"