Panic Attack
Definition
Panic attack is the sudden onset of intense apprehension, fear, terror, impending doom, depersonalization, and derealization, occurring in phobias, schizophrenia, and major depression. The maximum degree of symptoms occurs within minutes. Typically they last for about 30 minutes but the duration can vary from seconds to hours. There may be a fear of losing control or chest pain. Panic attacks themselves are not dangerous physically.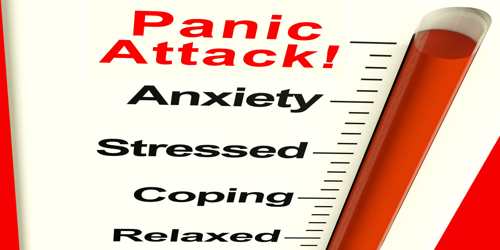 A panic attack may be a one-time occurrence, but many people experience repeat episodes. Recurrent panic attacks are often triggered by a specific situation, such as crossing a bridge or speaking in public; especially if that situation has caused a panic attack before. Usually, the panic-inducing situation is one in which you feel endangered and unable to escape.
Although panic attacks themselves aren't life-threatening, they can be frightening and significantly affect your quality of life. But treatment can be very effective.
In Europe about 3% of the population has a panic attack in a given year while in the United States they affect about 11%. They are more common in females than males. They often begin during puberty or early adulthood. Children and older people are less commonly affected.
Causes, Sign and Symptoms of Panic Attack
The exact causes of panic attacks and panic disorder are unclear; the tendency to have panic attacks runs in families, but these factors may play a role:
Genetics
Major stress
Temperament that is more sensitive to stress or prone to negative emotions
Certain changes in the way parts of your brain function
Panic attacks may start off by coming on suddenly and without warning, but over time, they're usually triggered by certain situations. People who have repeated persistent attacks or feel severe anxiety about having another attack are said to have panic disorder. Panic disorder is strikingly different from other types of anxiety disorders in that panic attacks are often sudden and unprovoked. However, panic attacks experienced by those with panic disorder may also be linked to or heightened by certain places or situations, making daily life difficult.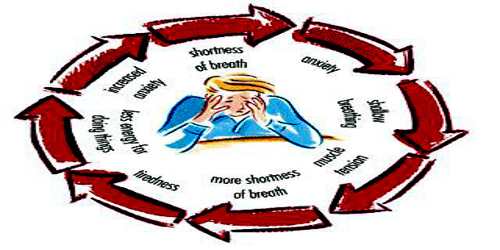 Panic attacks typically begin suddenly, without warning. People with panic attacks often report a fear of dying or heart attack, flashing vision, faintness or nausea, numbness throughout the body, heavy breathing and hyperventilation, or loss of body control. Some people also suffer from tunnel vision, mostly due to blood flow leaving the head to more critical parts of the body in defense. These feelings may provoke a strong urge to escape or flee the place where the attack began, which is a consequence of the "fight-or-flight response", in which the hormone causing this response is released in significant amounts. This response floods the body with hormones, particularly epinephrine (adrenaline), which aid it in defending against harm.
Panic attacks typically include some of these symptoms:
Sense of impending doom or danger
Fear of loss of control or death
Rapid, pounding heart rate
Sweating
Trembling or shaking
Shortness of breath or tightness in your throat
Chills
Hot flashes
Nausea
Abdominal cramping
Chest pain
Headache
Dizziness, lightheadedness or faintness
Numbness or tingling sensation
Feeling of unreality or detachment
Panic attacks are distinguished from other forms of anxiety by their intensity and their sudden, episodic nature. They are often experienced in conjunction with anxiety disorders and other psychological conditions, although panic attacks are not generally indicative of a mental disorder.
Treatment of Panic Attack
Panic attacks and panic disorder are treatable conditions. They can usually be treated successfully with self-help strategies or a series of therapy sessions. Panic disorder can be effectively treated with a variety of interventions, including psychological therapies and medication with the strongest and most consistent evidence indicating that cognitive behavioral therapy has the most complete and longest duration of effect, followed by specific selective serotonin reuptake inhibitors.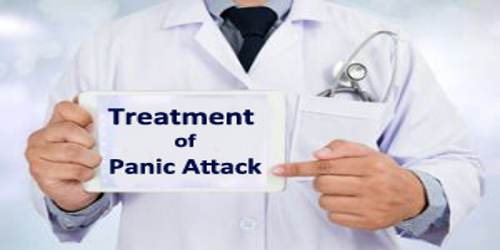 In deeper level psychoanalytic approaches, in particular object relations theory, panic attacks are frequently associated with splitting (psychology), paranoid-schizoid and depressive positions, and paranoid anxiety. They are often found comorbid with borderline personality disorder and child sexual abuse. Paranoid anxiety may reach the level of a persecutory anxiety state. Meditation may also be helpful in the treatment of panic disorders.
Reference: