If it can't move data over the Atlantic between Europe and the US, Meta says it may have to shut down Facebook and Instagram in the European Union (EU). While the suggestion looks to be nothing more than bluster, several of Europe's top lawmakers seemed to be unfazed by it. Last Friday, the company's annual report to the US Securities and Exchange Commission included Meta's suggestion. The comments are in response to proposed new EU legislation that would compel data processing service providers to provide protections against illicit data transfers to non-EU countries.
"If a new transatlantic data transfer framework is not adopted, and we are unable to continue to rely on SCCs or other alternative means of data transfers from Europe to the United States," the report states, "we will likely be unable to offer a number of our most important products and services, including Facebook and Instagram, in Europe." It goes on to say that this would have a major impact on their business and finances. The Privacy Shield, a transatlantic data transfer agreement, was ruled down by Europe's top court in July 2020. The EU and the US have been attempting to strike a new agreement, but so far no substantial agreement has been reached.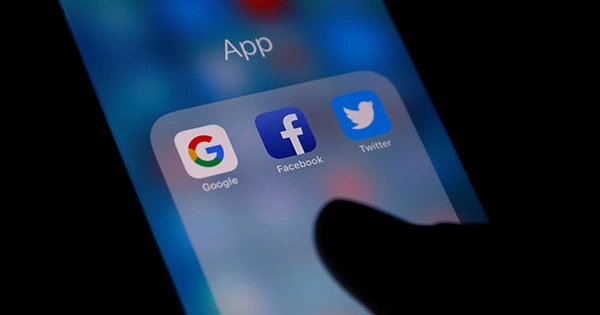 Simply put, the US wants to freely trade data with the EU, while the EU wants to be strict on data security. A Meta spokeswoman told CNBC that the business has no intentions or immediate plans to withdraw any services from Europe. "Meta, like many other businesses, organizations, and services, relies on data transfers between the EU and the US to operate worldwide services," they noted.
The EU and Meta have already clashed over the subject of data protection. In 2020, an EU privacy authority issued a preliminary ruling prohibiting the firm (then known only as Facebook) from sending data about its EU users to the US. Although there was friction, Facebook continued to function in the EU. Politicians on the other side of the Atlantic do not appear to be backing down, nor do they appear concerned by any hints that Meta may leave the EU in the future.
"Meta cannot force the EU into giving up its data privacy regulations; leaving the EU would be their loss," German lawyer and European Parliament member Axel Voss tweeted. According to Bloomberg, German Economy Minister Robert Habeck went even farther in his criticism, telling reporters at a press conference in Paris on Monday, "After being hacked, I've lived without Facebook and Twitter for four years and life has been amazing."
"We won't be terrified by something like this since [the EU] is such a vast internal market with so much economic power," Habeck continued. "I can confirm that living without Facebook is extremely nice, and that we would live very well without Facebook," French Finance Minister Bruno Le Maire remarked. "Digital behemoths must recognize that Europe will resist and assert its sovereignty."